Want to serve a beautiful fruit tray at your next gathering? Not sure how to swing it so that it looks pretty? No problem. Follow these easy fruit tray ideas to make a pretty fruit platter with very little work.
Including a seasonal fruit tray in your regular meal plans as well as for party food. A fruit platter is excellent for Hosting a Holiday Brunch on a Budget or a backyard BBQ party.
Jump to:
No matter the holiday or special occasion, a fruit tray or fruit platter is one of the best things to include in the menu. If you've ever received an Edible Arrangement fruit display as a gift, you know how special the addition of simple fruit can be to a meal.
While a grocery store fruit tray is certainly easy, the fruit isn't always the best quality. You can cut your own fruit and arrange a beautiful fruit platter display on your own.
Why Do This
One of the easiest and most well-received party platters is the classic fruit tray. It's simple! It's fresh! It fits almost any diet!
If you haven't honed your fruit tray game, now is the time to sharpen your skills. (And yes, you'll need a good knife!)
There are beautiful, fresh, and delicious fruit trays and there are sad, soggy, gooey messes. We're going for the first one here.
Trust me, this is not hard. You can prepare Pinterest-worthy fruit trays in no time.
Ingredients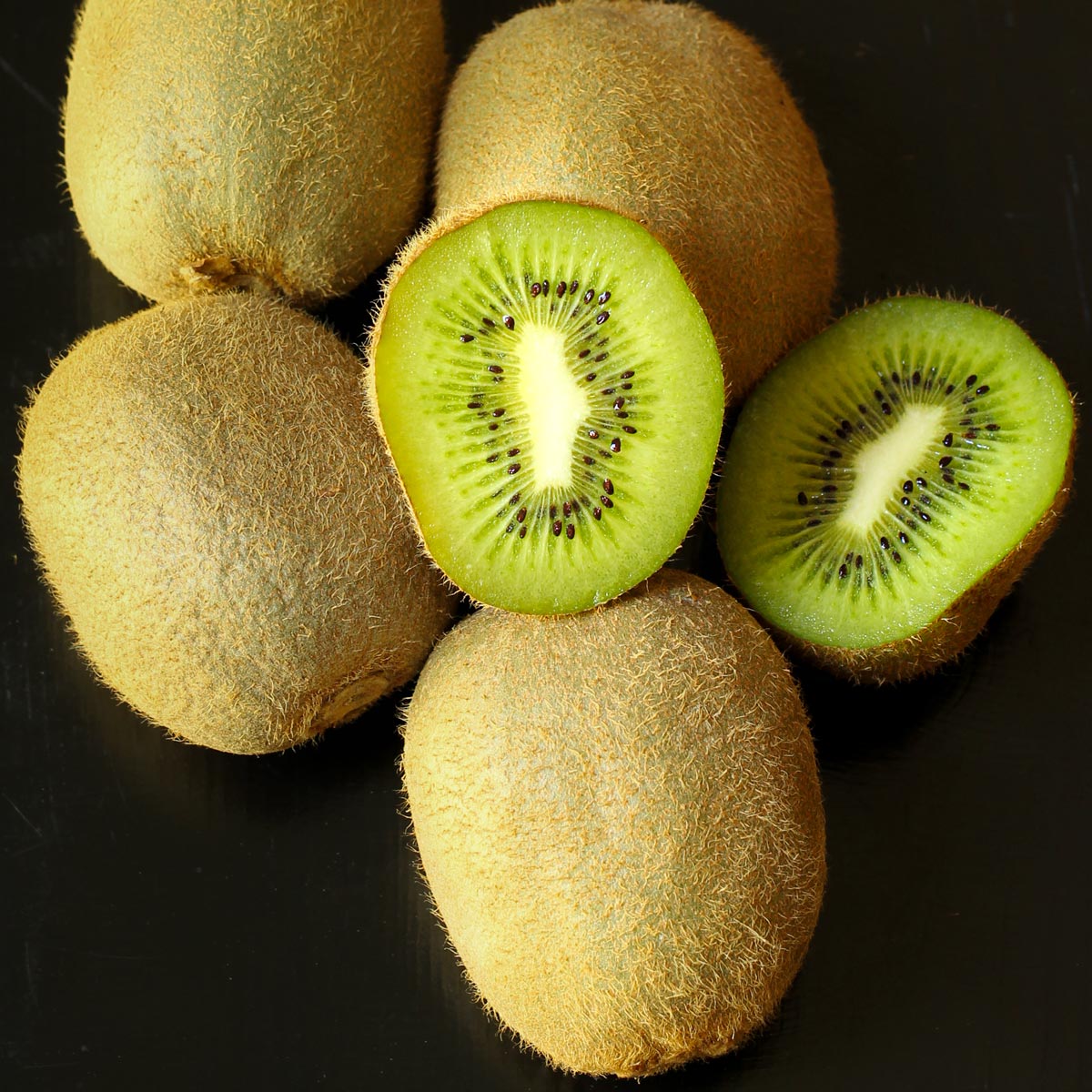 Consider these fruits for your fresh fruit platter, depending on the season:
spring: berries, apricots, kiwi
summer: peaches, plums, melons, berries
fall: berries, pears, apples, grapes, citrus
winter: grapefruit, oranges, kiwi, apples
tropical, available year-round: pineapple, bananas, mango, papaya
Variations
An epic fruit platter can be as simple as you like, focusing on a variety of fruits, or more elaborate with fruit dips, chocolate sauce, or Tajin for adding some spice. Add some chopped fresh mint or basil for a fancy twist.
These are some great fruit platter ideas:
cantaloupe, grapes, and strawberries
watermelon, cherries, and blackberries
grapefruit, pink grapefruit, blood oranges, tangerines
apples, clementines, pomegranates, and pears – like in this winter fruit platter
Make fruit skewers with bamboo sticks and bite-size fruits.
You can even dress up a cheese platter with a variety of fruit
Ways to Cut Fruit
You can slice larger fruits or cut them into bite-sized pieces for your fruit platter.
Step-by-Step Instructions
You can vary this fruit platter recipe according to your preferences.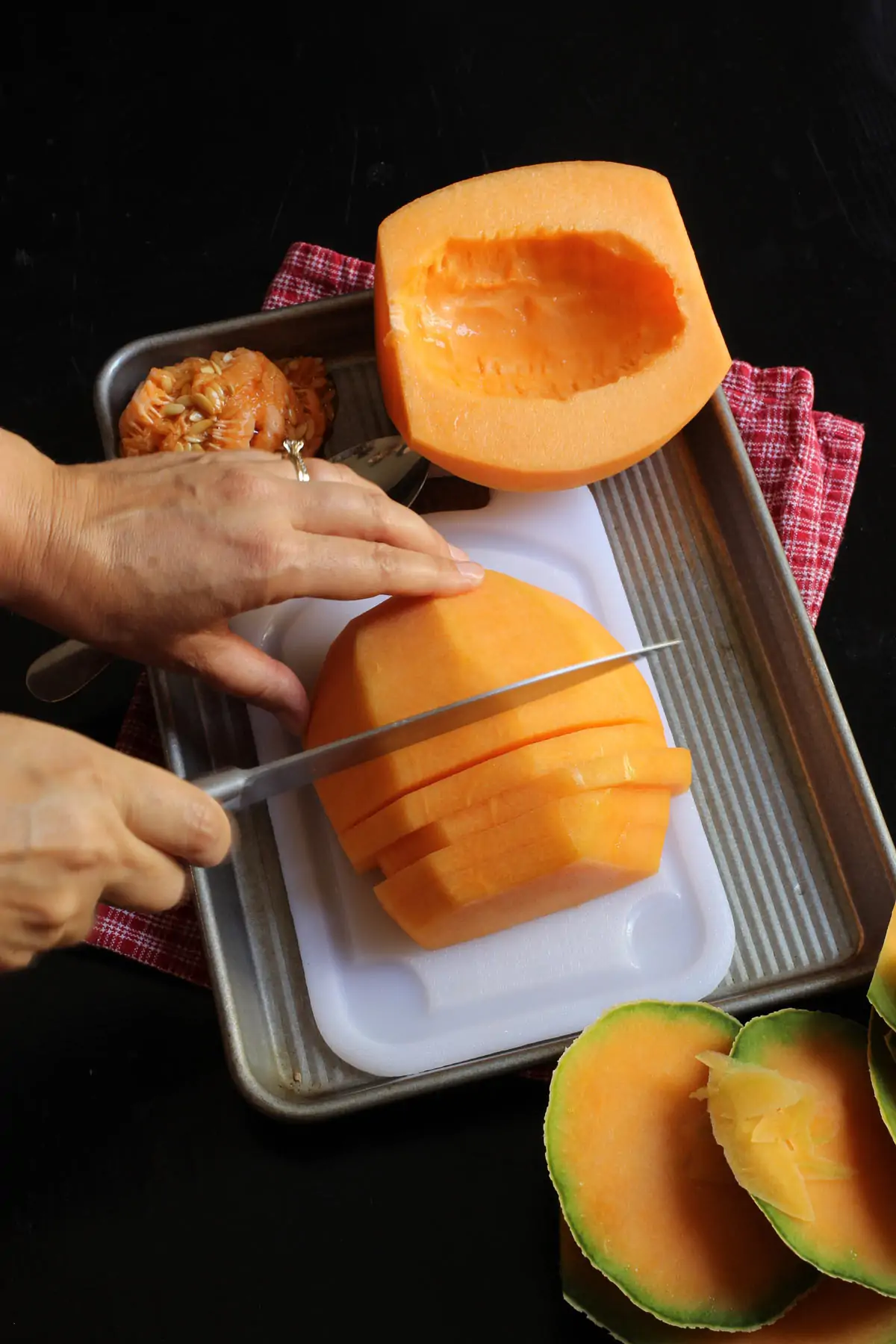 Wash the fruit with a vinegar and water rinse, even fruit with a peel to remove.
Cut melons into slices, grapes into clusters, and citrus into supremes. Leave whole fruit that will brown under oxidation, like stone fruit, apples, and bananas.
Arrange the fruit on a platter. Keep your fruit platter fresh by wrapping with plastic and store it in the fridge until serving time.
Tips for Success
Follow the tips below for easy tips to make your fruit platter the talk of the town.
Making fruit trays is super easy and fun. One of the tricks is to find good quality produce and arrange it in attractive ways. Here are some tips to help you do that:
Buy fruit that is fresh and in-season. The New Food Lover's Companion is a great resource to help you determine the best fruits to buy. If you're not sure, ask the produce clerk or the farmer at your farmer's market.
Choose at least three different fruits. Having a variety of fruit on your fruit tray allows you to vary the textures and colors as well as appeal to the different tastes of your guests.
Watch the drips! When cutting juicy fruit, place the cutting board inside a rimmed baking sheet to catch the juice and prevent it from running all over the counter.
Cut the fruit into manageable sizes. Folks are more likely to dig into your fruit platter if the fruit is trimmed and cut for easy eating. Cut large grape clusters into smaller ones, chop or cube melon into bite sized pieces, slice kiwi fruit.
Don't slice everything. Some fruits last longer and stay prettier unsliced. Bananas and strawberries, I'm looking at you. If you want to keep your fruit tray looking fresh and delicious, don't slice those. Leave them whole to preserve their freshness.
Arrange it on a pretty platter. A simple white platter is a great vehicle for your fruit tray. The white offsets the colors of the fruit, making them the stars of the show. 
Group the fruit together. Fruit salads are usually all mixed up. A fruit platter seems to look prettier when you've got melon here, berries there, and so forth.
Add some garnish for color and interest. Lettuce leaves as a base, fresh mint leaves sprinkled on top, or even the top of a pineapple in the center can liven up a fruit platter and make it more interesting to look at. Interesting things taste better, don't you know? Food presentation matters. 
Include a fun dip or toppings, if you like. While certainly not required, a fun fruit dip or topping, such as shaved chocolate or chopped nuts as a fun bit of flavor to your fruit platter. Crockpot Chocolate Fondue is an excellent accompaniment.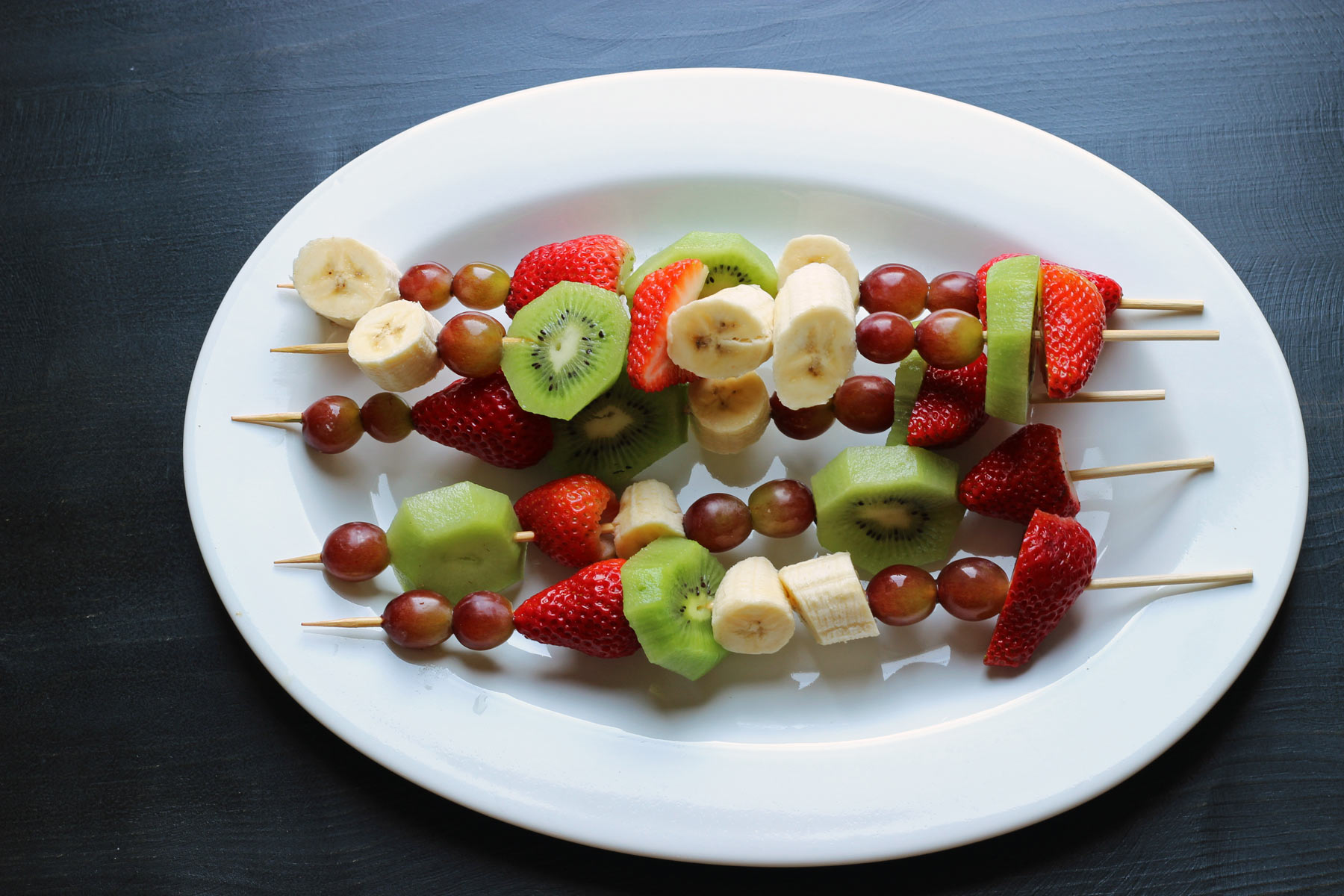 FAQs
What is the best fruit for a fruit tray?
The best fruit for a fruit tray is the fruit that's in season! By purchasing in-season fruit you not only maximize the quality, but you also take advantage of best pricing.

While many fruits are imported and therefore available year-round, you may find better flavor and pricing in season.
Can I cut fruit the night before?
Cutting fruit doesn't take much time, but it's nice to have it prepped in advance for quick breakfasts and when you're entertaining guests. Make-ahead always makes life easier!

A fresh fruit platter can be cut and arranged the night before and stored, covered, in the refrigerator.
How long does a fruit tray last in the fridge?
A cut fruit tray should be good in the refrigerator for 1 to 3 days, depending on how ripe the fruit was at the beginning. If your fruit platter starts to look a bit droopy, blend it up in a smoothie.
Money-saving Tips
Depending on which fruits you choose, a simple fruit tray can be a pricey affair! Here are some of the strategies I use to make this dish more economical:
Meal plan around what's on sale. Check the grocery ads to see what's on sale this week. Hone in on those fruits and get creative as to how you can turn them into a great fruit platter.
Do a price comparison. I know that ALDI is the best place for me to buy most produce when there isn't a great sale elsewhere, but Sprouts can be very competitive. I steer clear of Costco fruit because it tends to be very high priced. I keep track of prices so that I know who has the best deal where.
Check the clearance section. Sometimes you'll find manager specials that offer you great discounts on fresh produce. There may be a blemish or two that you can easily cut away.
Consider signing up with Imperfect Produce, a produce delivery service that partners with growers to get blemished and surplus fruits and vegetables onto your table.
Talk to your local farmers. Head to your farmers market and talk to the growers there. They can let you know when they'll have best pricing and availability on fruits you enjoy.
Check Freecycle or ask around your neighborhood. Believe it or not, folks often have fruit trees that they aren't harvesting, leaving fruit just to rot. Smart folks will offer it for free to whoever wants to come pick it. Keep your eyes and ears open for these opportunities.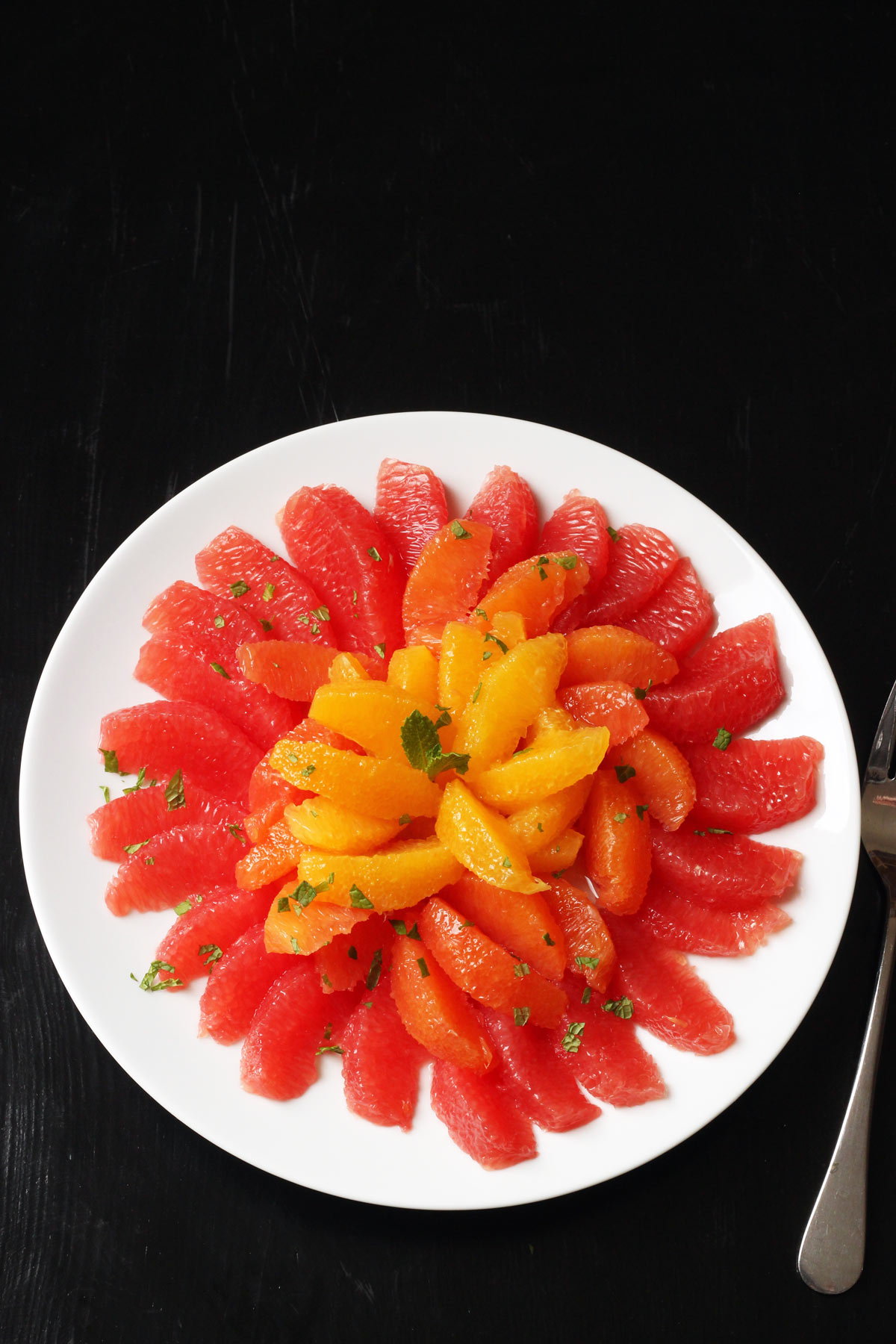 More Fresh Fruit Dishes
Fresh Fruit Platter Recipe
Arrange a pretty platter of fruit with this easy fruit tray recipe. Customize it to suit your tastes and what's in season or on sale.
Ingredients
1

personal size watermelon

1

pound

strawberries

1

pint

blackberries

1

pint

raspberries
Instructions
Spray the outside of the watermelon with vinegar and rinse well with cool water. Rinse the berries with vinegar water. Pat dry.

On a rimmed cutting board or on a cutting board placed within a rimmed baking sheet, place the watermelon. Cut off both the stem and blossom end.

Place the watermelon on a cut end and using the knife, cut off the rind. Cut the melon in half lengthwise, then slice each half into ½-inch slices.

Arrange the watermelon on a serving tray. Arrange the berries around the watermelon on the tray. Wrap well and refrigerate until ready to serve.
Notes
Nutritional values are approximate. Promptly store leftovers in an airtight container in the refrigerator, for up to 3 days.
Other fruits can be used besides the ones listed. Consider: honeydew, cantaloupe, blueberries, pitted cherries, kiwi, pineapple, grapefruit, oranges, apricots, peaches, plums, pears, apples, grapes, mango, or papaya.
Fruit tray toppings: seeds, chopped nuts, chocolate shavings, yogurt, fruit dips, and whipped cream are all delicious served with fresh fruit.
Leftover ideas: If you've got leftover fruit, you can chop it into a fruit salad, blend into popsicles, bake it into a Fruit Cobbler, or freeze it to use in a smoothie bar.
Nutrition
Calories:
243
kcal
|
Carbohydrates:
60
g
|
Protein:
5
g
|
Fat:
2
g
|
Saturated Fat:
1
g
|
Polyunsaturated Fat:
1
g
|
Monounsaturated Fat:
1
g
|
Sodium:
7
mg
|
Potassium:
902
mg
|
Fiber:
10
g
|
Sugar:
43
g
|
Vitamin A:
3354
IU
|
Vitamin C:
107
mg
|
Calcium:
80
mg
|
Iron:
2
mg
This post was originally published on April 14, 2019. It has been updated for content and clarity.