A holiday weekend is rolling in. Whether you're feeding a crowd or hunkering down with your nearest and dearest, you can enjoy a great budget BBQ meal for less than $25!
Ready to fire up the grill and enjoy some outdoor living? Want to gobble down some great food without a lot of last-minute hassle? Looking to do it all on a dime?
You can!
It's totes possible. Totes.
I've put together some simple strategies for backyard BBQ meals that won't break the bank as well as a free printable budget BBQ meal plan to give you an idea of the possibilities!
(Be sure to scroll all the way down for the plan.)
Budget BBQ
A budget BBQ is well within your reach, whether you're feeding a crowd or just spending the weekend with your nearest and dearest. It's a matter of meal planning, savvy grocery shopping, and a little scratch cooking.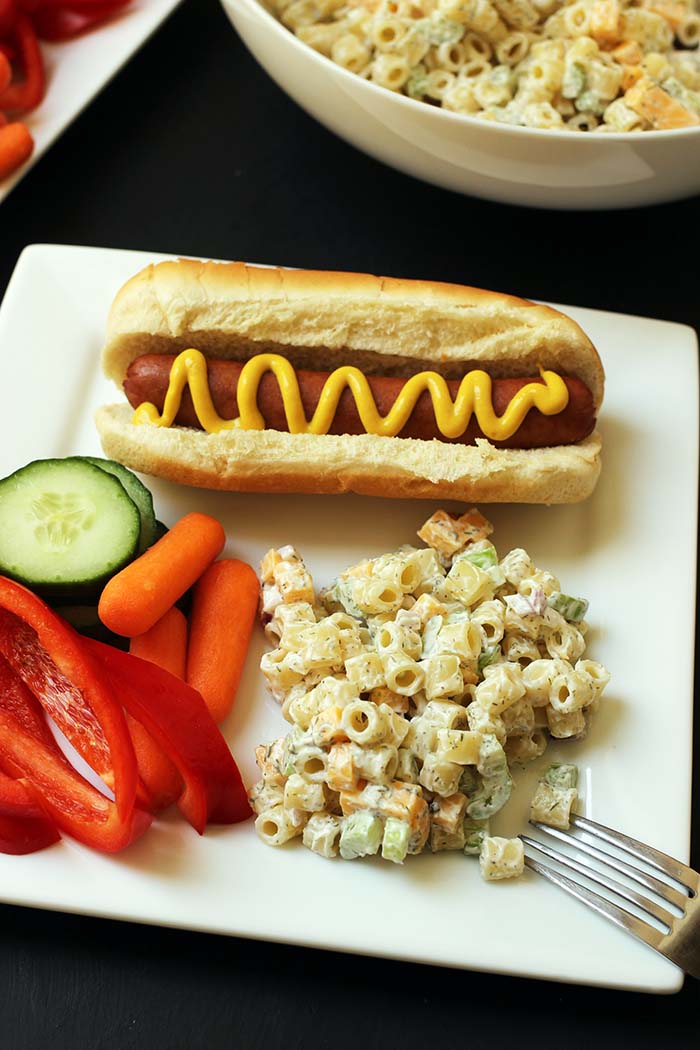 How can I BBQ cheap?
Doing a BBQ meal on the cheap isn't difficult. Follow the Good Cheap Eats Principles:
Shop your pantry first. What ingredients do you have on hand that will work for a BBQ meal?
Use up leftovers. While you probably don't want to serve leftovers to company, make a plan for the leftover food you'll have after this special meal so that nothing goes to waste. Refrigerate leftovers within 2 hours and then you can offer them to friends to take home, pack them up to freeze, plan to eat them up the next day. You've got lots of choices; just make sure not to waste it.
Find the best priced store for the things you regularly buy. Unless you're planning some exotic ingredients (spoiler: you're not), this means surveying the regular grocery stores in your area to see who offers the lowest prices on the basics. This might be ALDI, Walmart, Costco, or some other store. If you can get most of your meal plan at rock bottom prices, you'll be ahead without any extra work.
Shop the sales and clearance and buy extra. Sales for grilling meats and condiments are usually quite prevalent over the summer months, making summer a great time to stock up. Keep your eyes open for these specials and stock up enough to last you for awhile. Read up on "best by" dates before you buy a ton.
Have a meal plan. Make sure to put together a meal plan that accounts for food sensitivities, allergies, and preferences, as well as all the courses. You don't want to go back to the store for something you missed, so plan it all out in advance. Be sure to scroll down for my printable Budget BBQ meal plan!
Cook from scratch. Cooking some things from scratch can save you a bundle. In this case, make your own veggie tray, bake your own hot dog buns (and donuts!) and make your own macaroni salad. You don't have to do it all homemade, but making just a few items from scratch will save you money and allow you to enjoy fantastic food!
Make good use of your freezer. Whether you're cooking and baking in advance and freezing it for your upcoming BBQ or just making extra while you're at it, you'll save a ton of time and money when you cook and freeze.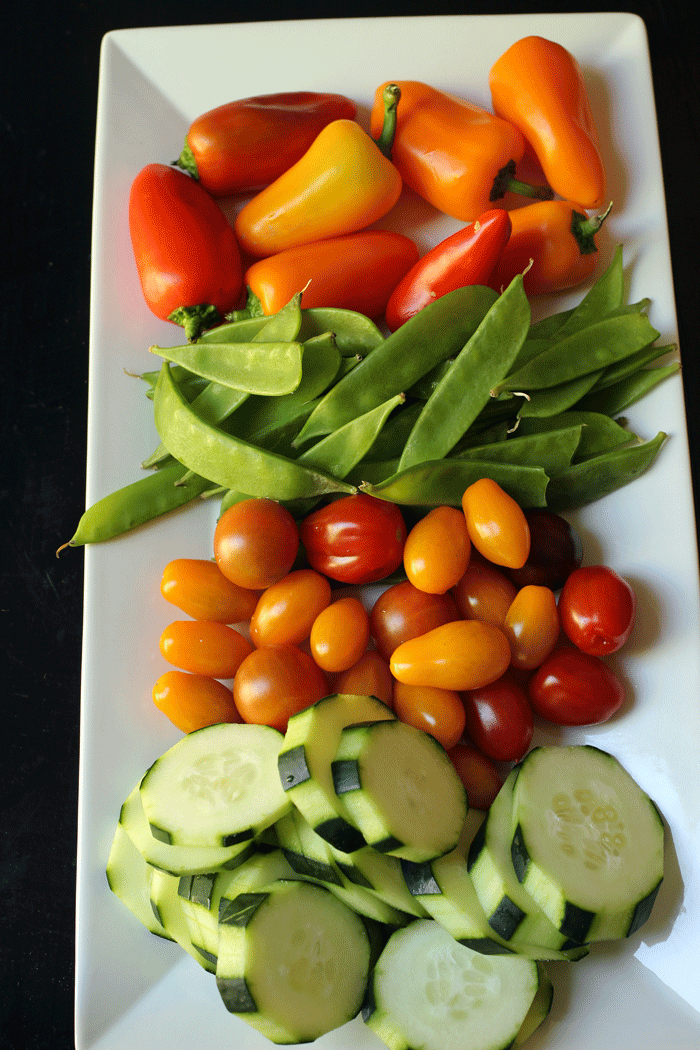 What do you cook for a BBQ?
Typical backyard BBQ fare includes some grilled or smoked meats. I know, there's debate in different regions as to what truly constitutes a BBQ. Let someone else duke it out and just go with the idea that it's food you cook outside.
Plan for the following:
grilled meats, such as brats, hot dogs, hamburgers, chicken, or steaks
a side salad, such as macaroni, potato, or pasta
a veggie and/or fruit tray
a fun dessert that is easy to serve and eat out of doors, like donuts or popsicles
plenty of cool drinks, preferably something free or low cost like infused spa water or homemade lemonade
Extras might include chips and dips, beans, and fun beverages like sodas, beer, etc. but their not worth going into debt for. Instead, those are great things to delegate to guests who inquire what they can bring. People want to contribute, so let them instead of footing the whole bill yourself!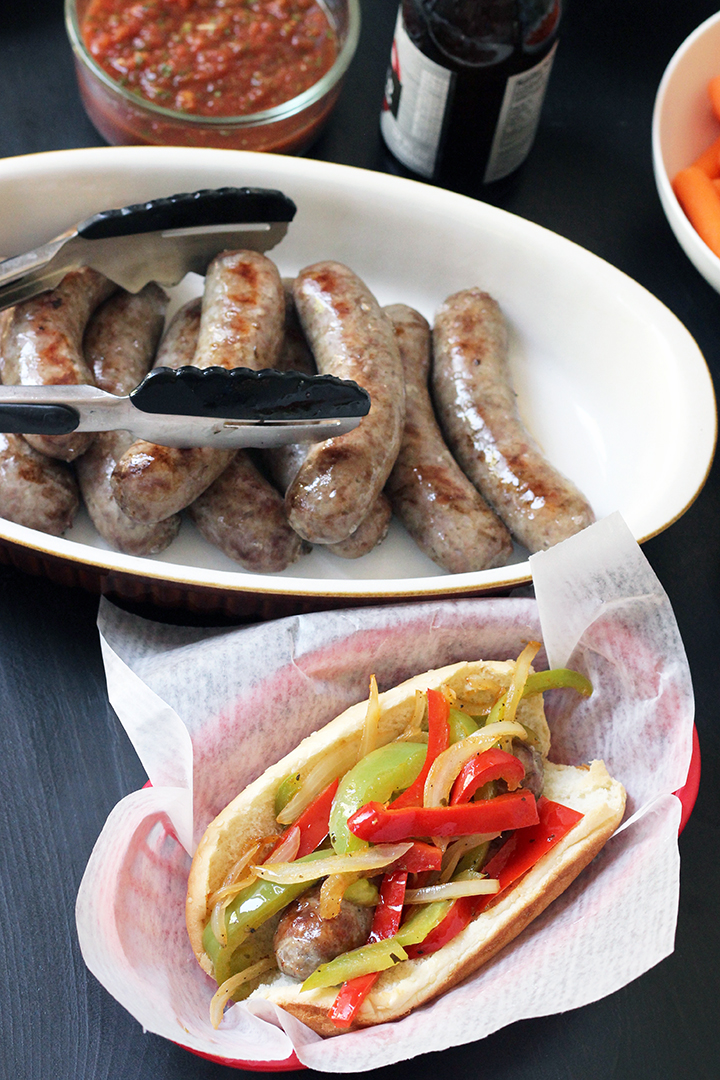 Budget BBQ Meal Plan
The following meal plan is ideal for your next backyard BBQ. I've included notes about the costs; keep in mind that this is a budget plan. You can always increase the amounts, swap out brats for less expensive hot dogs, etc.
Prices listed are based on non-sale items at a mid-range grocery store in San Diego County. They account for ingredients used in the recipes, not full packages of ingredients.
As always, your mileage may vary.
A couple notes about the meal plan:
You'll notice that hot dog buns are listed on the shopping list. This is for if you are not baking your own. In that case, reduce the number of servings for hot dogs buns to zero in the recipe collection and the ingredients to make homemade hot dog buns will disappear off the shopping list.
Other shopping list items that are in blue are hyperlinked to homemade versions of those items. You can make them homemade or buy the commercial equivalent.
About the recipes:
I love to hear your feedback on recipes! It helps me know what works for YOU.
Be sure to click the stars on each recipe card to give it a rating or click through to the recipe if you'd like to leave a more detailed comment.