Are you hosting a Christmas brunch this year? Feeling a little overwhelmed? Here's the 411 on how to make it easy as well as budget-friendly. We've got Christmas Brunch recipes as well as tips for saving money, making it all ahead of time, and finding ways to enjoy Christmas day without spending too much time in the kitchen.
From Brioche French Toast and Orange Cinnamon Rolls to a Breakfast Charcuterie Board and Sausage Hash Brown Casserole, we've got you covered for a Christmas Brunch that won't break the bank — or your holiday spirit.
Jump to:
Christmas morning breakfast can sometimes feel a little chaotic or rushed. The kids want to open their presents — and the box of See's candy! — while you want to make sure they eat a decent meal. Family is arriving any moment and there's wrapping paper everywhere!
Not to mention, you might actually want to savor the moments with friends and family instead of fussing in the kitchen.
Serving a Christmas breakfast brunch meal can give you the best of both worlds: a hearty meal as well as the ability to make it ahead of time and enjoy the day.
Having a few Make-Ahead Christmas Brunch Ideas will make your holidays so much easier. Find a menu that works for you and then put it on repeat for every holiday!
Why Do This
Make-ahead saves time. When you make Christmas brunch recipes in advance, you'll save precious time that you'd rather be spending with your family. Knowing that the meal is prepped ahead of time, allows you to savor the moments.
You'll save money. If you prep Christmas brunch ahead of time, you can take advance of sale prices and feel relaxed enough to plan something special, but affordable.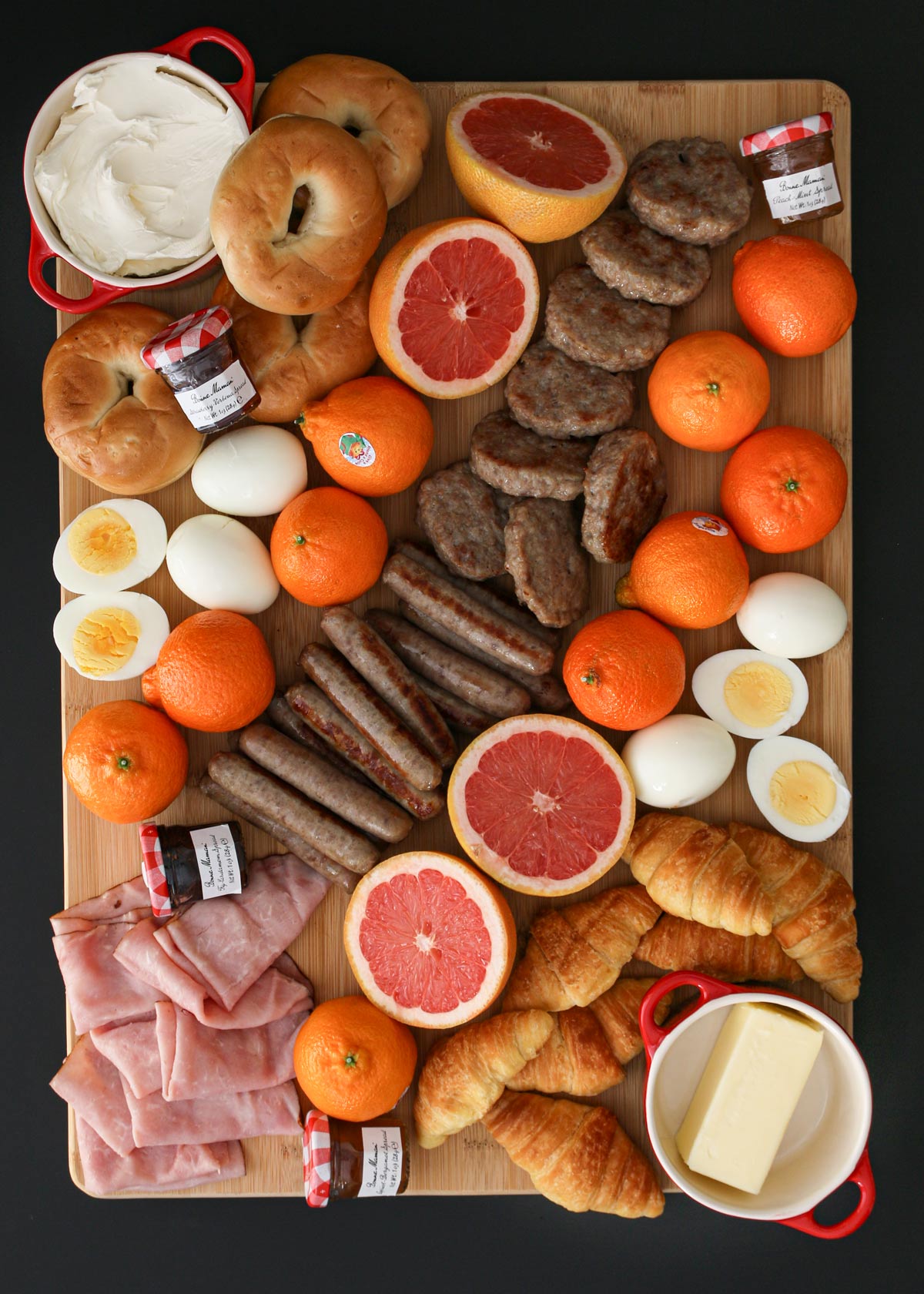 Tips for Success
Follow these tips for the best Christmas Brunch ever:
1. Shop wisely.
Before you meal plan, do a good scan of the fridge, freezer, and pantry. What ingrdients do you already have on hand that you can work into Christmas brunch? By using what you have, you'll avoid waste and enjoy some very good eats.
Next, check out the sales at your local stores as well as the clearance section in the shop. Be ready to pivot if you see items lower priced than other options.
2. Choose a flexible, make-ahead Christmas brunch menu.
Choose a holiday brunch menu that's flexible, that is, one that's freezer friendly or can easily be made the night before. You really don't want to be frying eggs or flipping pancakes the day of.
Instead, focus on foods that are easily prepped in advance and then set on the buffet or slid in the oven to warm. For instance, Sweet Almond Toasts are a pastry that you can make in advance without any last minute fussing. An overnight egg casserole will use whatever veggies or meats you have on hand and is virtually fuss-free in the morning.
Ideally, go for food that isn't complicated to keep hot/cold. For instance, most egg dishes are good warm or in some cases at room temperature. Meat and cheese platters are good for a couple hours without having to put them back under refrigeration. Crock Pot Hot Chocolate can keep warm for awhile.
For Christmas Brunch, you can go as simple as an array of bagels and Bagel Toppings — don't forget the everything bagel seasoning! — or rev things up with a breakfast casserole recipe or two. This French Toast Casserole is a lot like a bread pudding, but not mushy!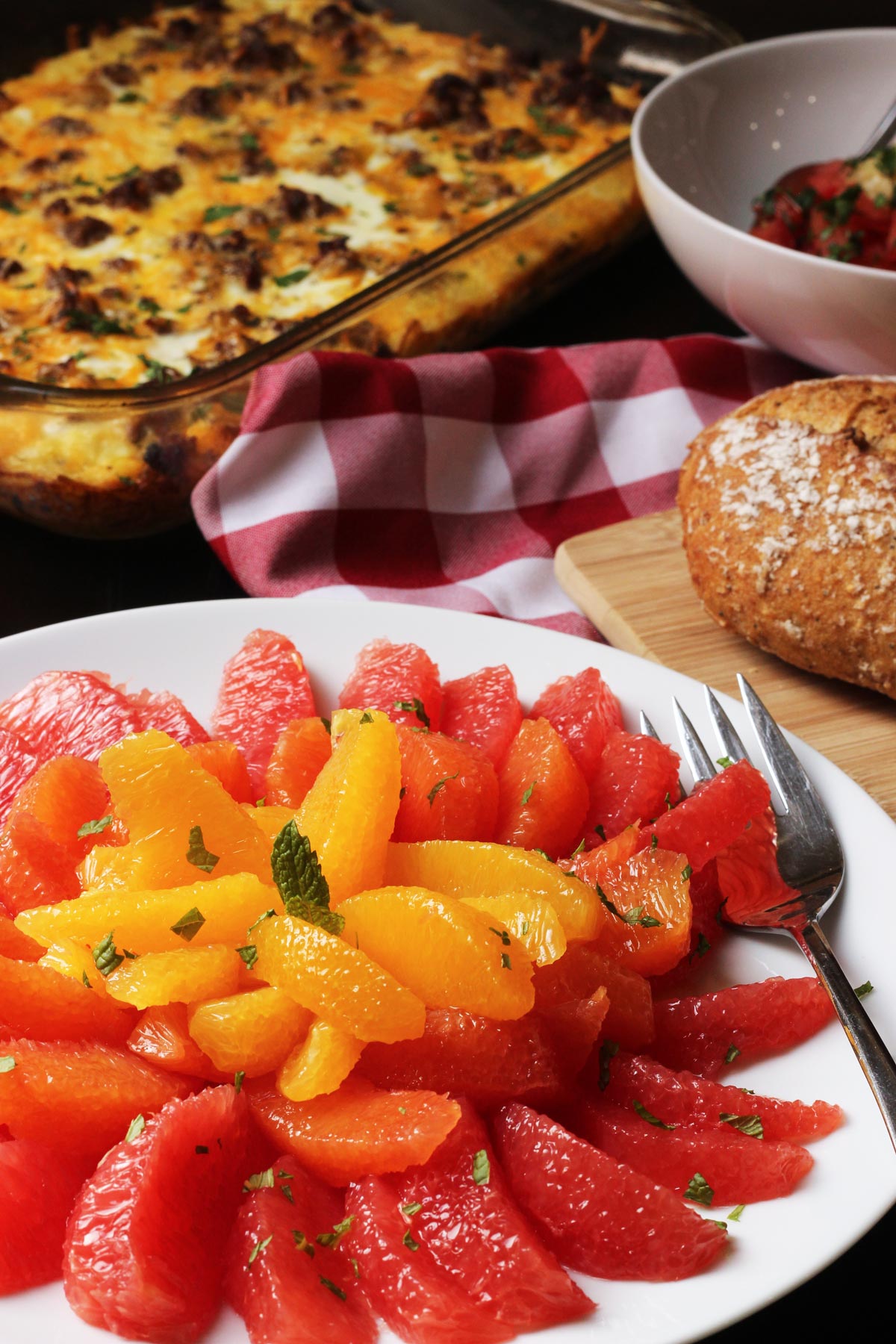 3. Create a prep timeline.
If you do need to do some baking the day of serving, create a prep timeline, starting at serving time and working your way backward.
For example, if you want to serve Christmas brunch at 10:30, and the berry french toast casserole takes an hour to bake, you need to be ready to put it in the oven by 9:15.
Go through your entire menu, analyzing what can be prepped in advance and how far ahead you can do so.
4. Offer something for everyone.
While your menu can't possibly include everyone's favorite, make sure that you've got some vegan, paleo, nut-safe options in the midst as appropriate. It's so much more fun for your guests to enjoy the morning without worrying about what they can eat.
If you've got a large crowd, consider labeling all your Christmas Day Brunch recipes as well as basic ingredients. The folks at your table will so appreciate the heads-up regarding potential allergens and ingredients they might be avoiding and you won't spend a lot of time answering questions multiple times.
Some of our favorites include Vegan Baked Oatmeal and Gluten-free Apple Crisp.
5. Prep early.
I know, you've got it all under control. You do! However, experience has taught me that one really can't start prepping too early for a Christmas Brunch.
You can make dishes to freeze up to a month in advance, and prepped brunch dishes should be good up to 4 days in advance.
For example, when you cook breakfast sausage in advance, all it needs is a quick reheat before assembling a breakfast board.
If you do run out of things to do, so much the better! You can enjoy a second cup of coffee by the fire before the action starts! No scrambling at the last minute and having folks waiting around awkwardly.
Pro tip –> Be sure to read this post: Freezer Cooking: What Can You Freeze? to get a good idea of what can be made in advance and frozen.
6. Enjoy it!
Much work makes Jane and John dull people. Be sure to sit down with a plate of yummy food and enjoy your Christmas Brunch. Your family and guests will benefit from it, as will you.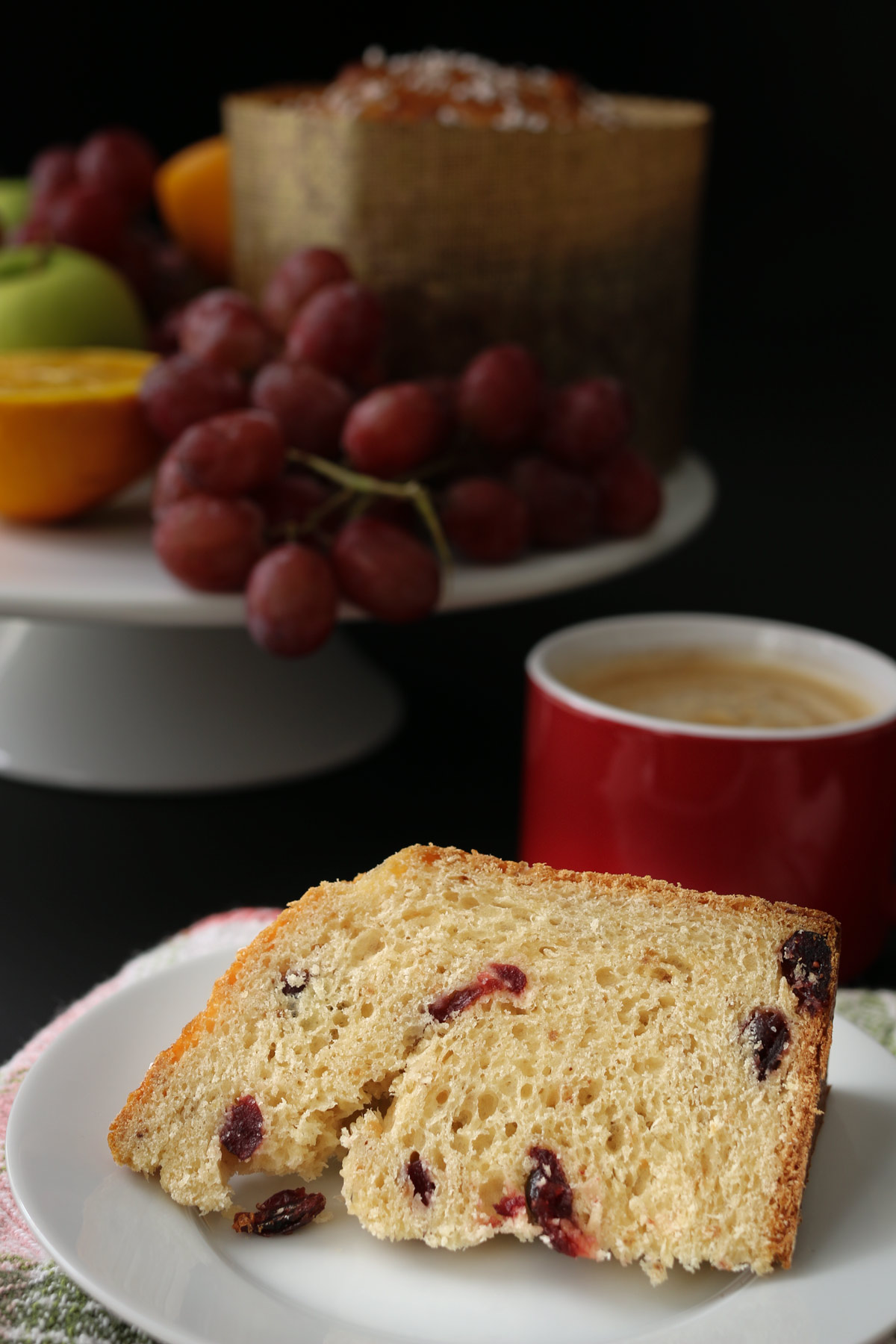 FAQs
Recommended Recipes
The following recipes are all solid Christmas Brunch ideas that can be prepped ahead of time or even frozen.
Fruits & Veggies
Fruits and veggies are cheap and easily available. Check your grocery store's sales to see what's on special this week and make a platter of fruits, crudités, or even roasted veggies to serve with Christmas Brunch.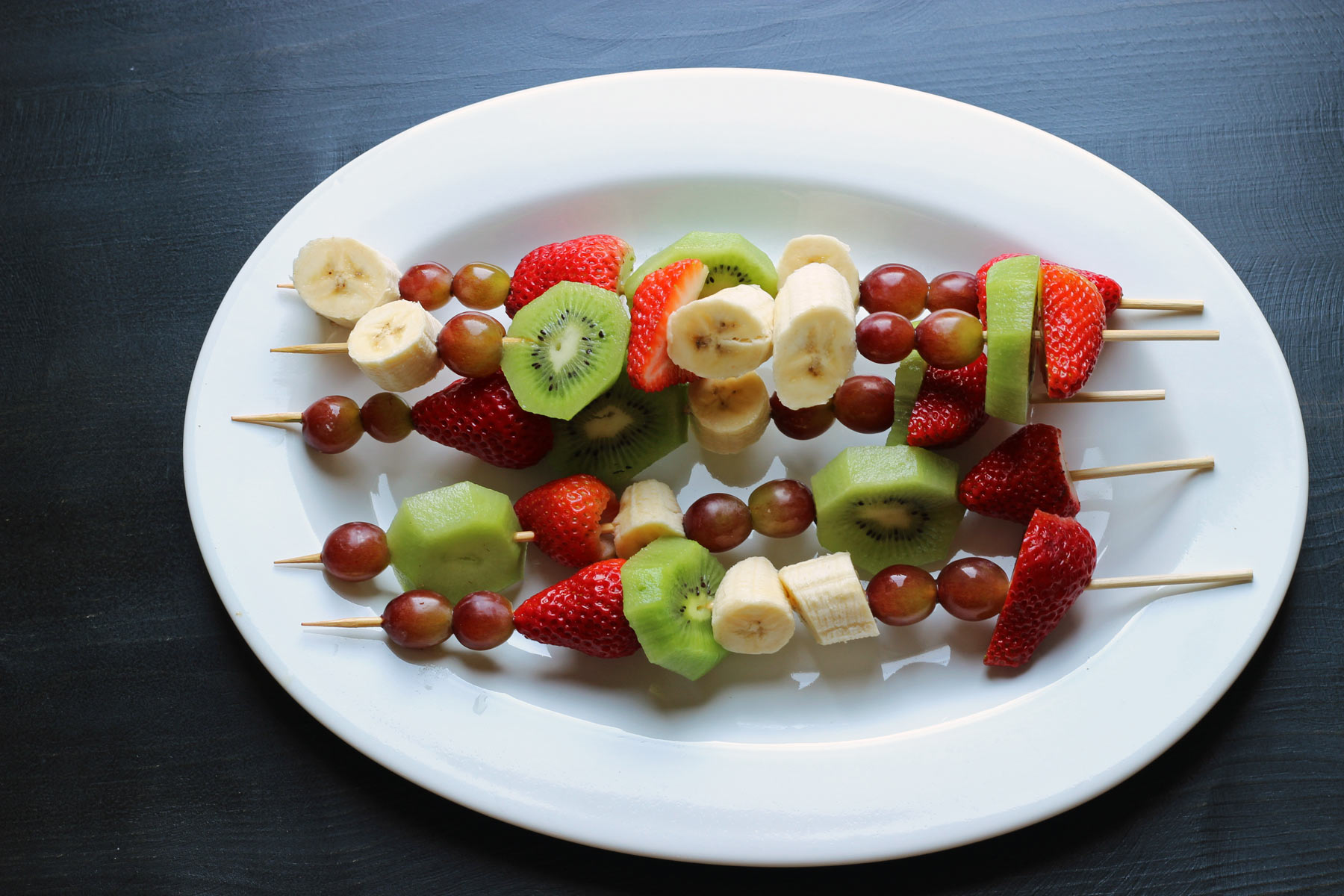 Potato Sides
Everyone loves potatoes. They are cheap and easy to prepare and can be made in advance for your Christmas Brunch.
Proteins & Egg Dishes
Cooked breakfast proteins, meat platters, and egg dishes are great to include in your Christmas Brunch. These can all be prepared in advance and refrigerated until ready to serve. Reheat meats and bake egg dishes right before serving.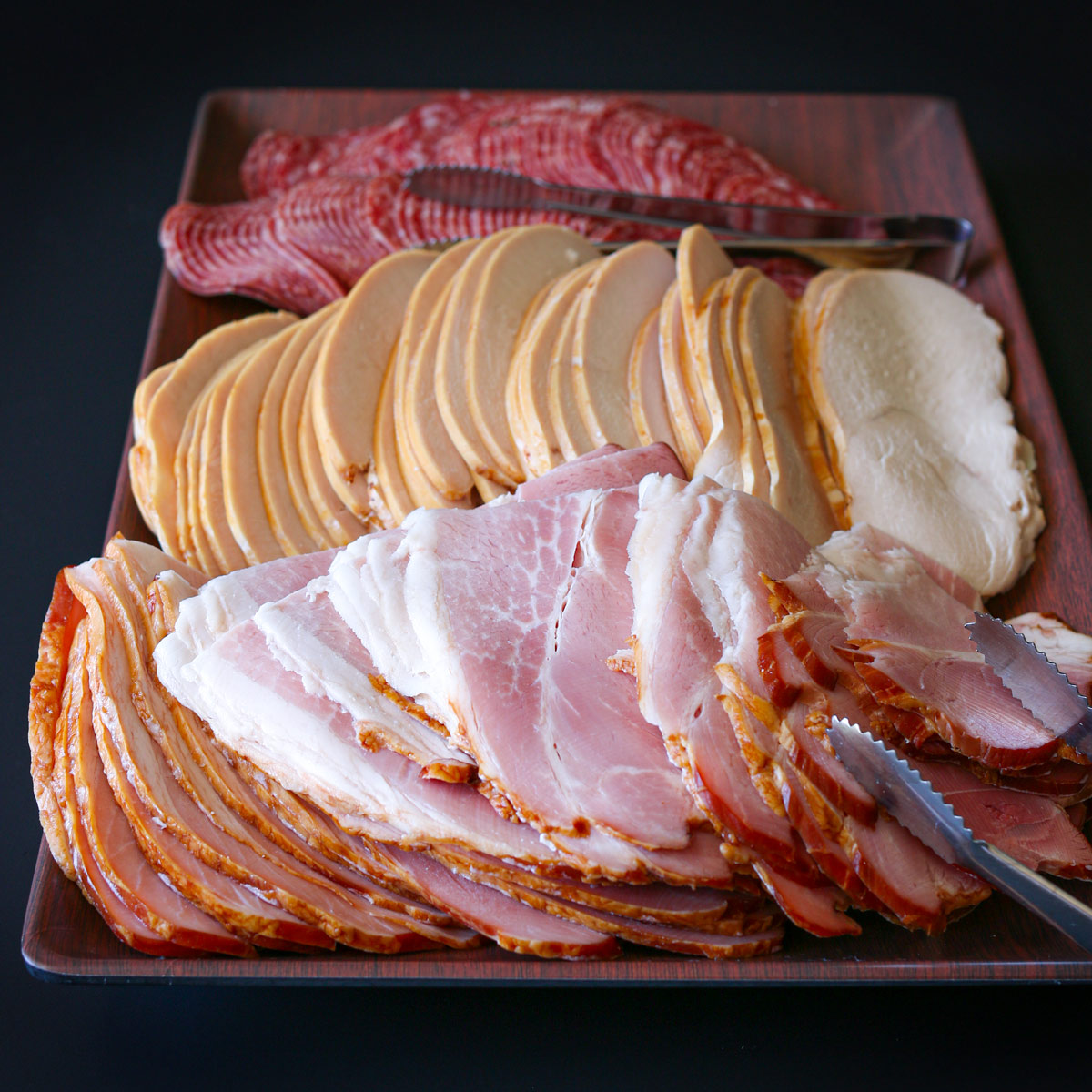 Pastries & Baked Goods
Pastries and other baked goods are the easiest things to make ahead for Christmas Brunch, and there are so many great things to choose from! Focus on just 2 to 3 options since the holiday lends itself already to sweet treats.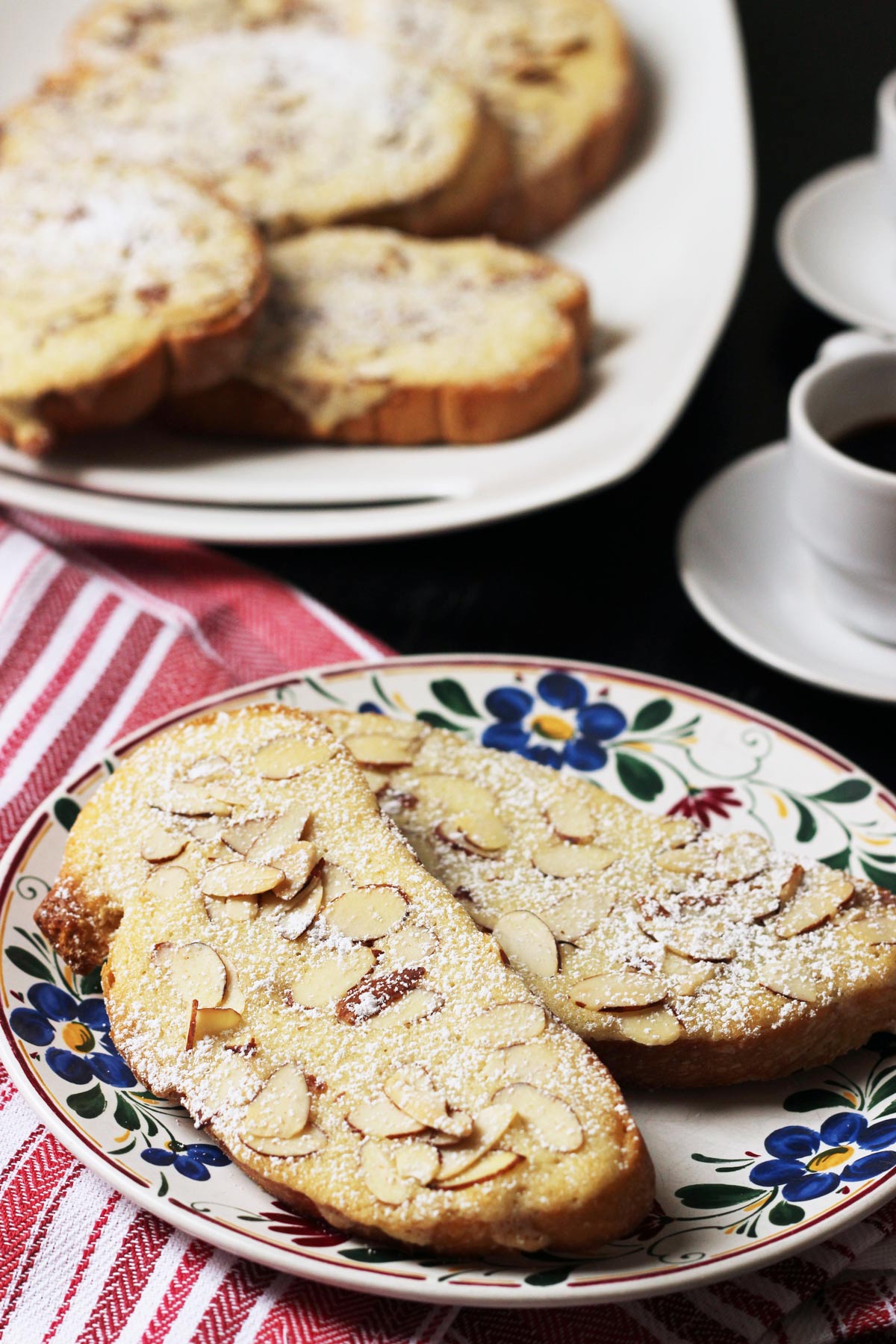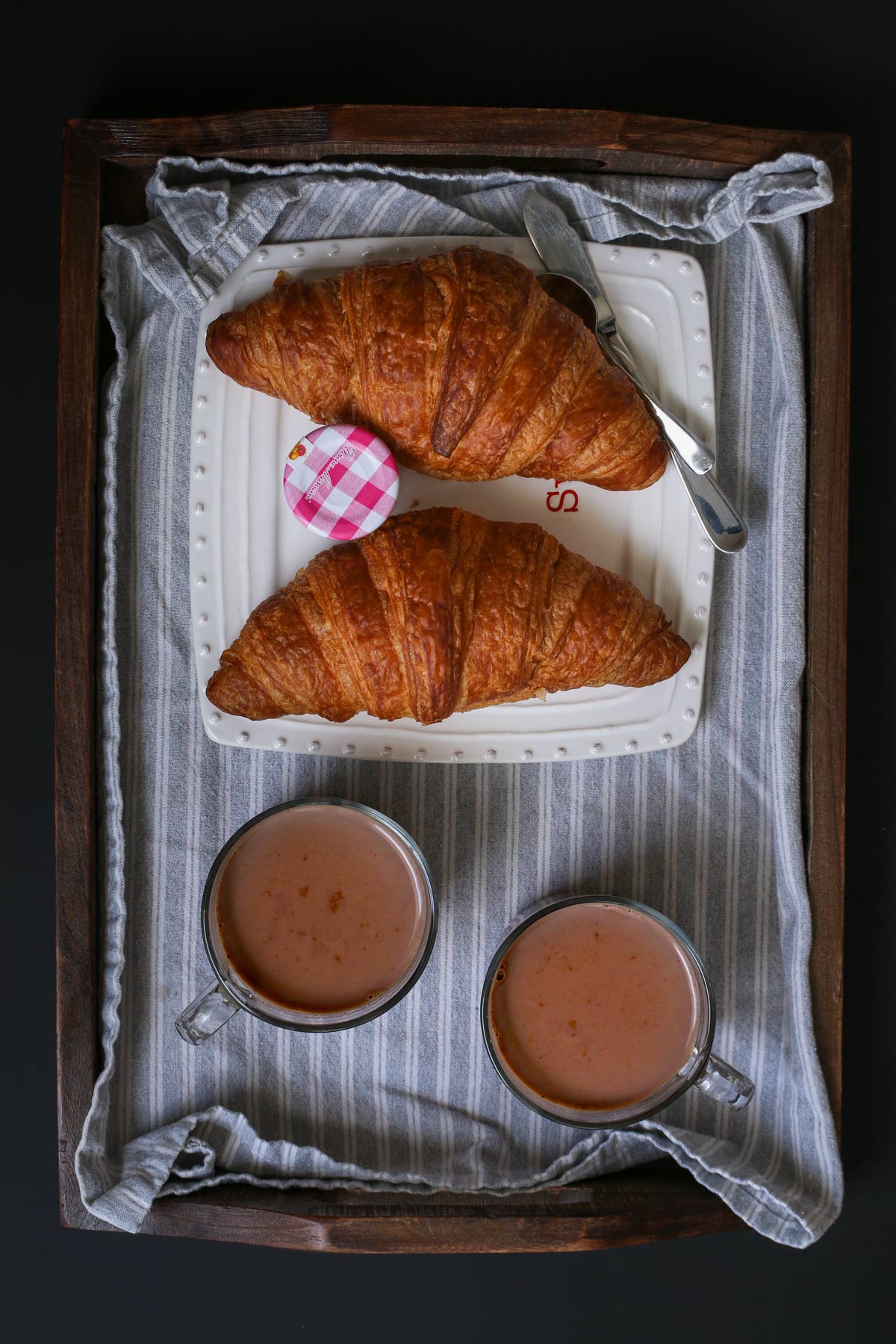 This post was originally published on December 18, 2018. It has been updated for content and clarity.