You can find some great deals by shopping the clearance section of your grocery store.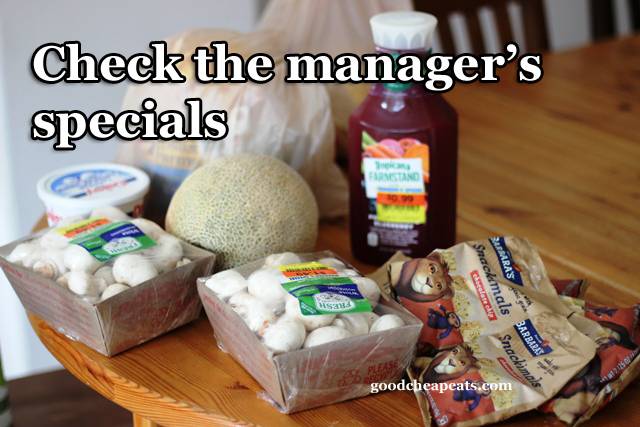 One of my favorite places to shop is my neighborhood Ralphs. I'm not sure if they buy too much or what, but I always find great markdowns. They have little clearance sections in every department, all around the perimeter of the store. I walk this little circuit, checking for the orange and yellow tags. It's like a game.
A game that saves me money.
In the past I've found these items in Ralph's "manager's specials":
organic eggs $1.50/dozen
pound of mushrooms $1.49
organic snack cookies $0.25/bag
organic pumpkin $0.50/can
juice blend $0.99/2 quarts
artisan bread $0.99/loaf
hormone-free butter $2.50/pound
These are some of the highlights. Target and other grocery stores have their own clearance sections, so check your favorite store. You might find some great deals. Remember to check the "best by" date to make sure what you're snatching up isn't too close to expiring.
Have you found great markdowns or manager's specials where you live?