Knowing how to cut melon is a valuable skill to help you make the most of in-season produce and to facilitate a healthy diet. Here's how to do it.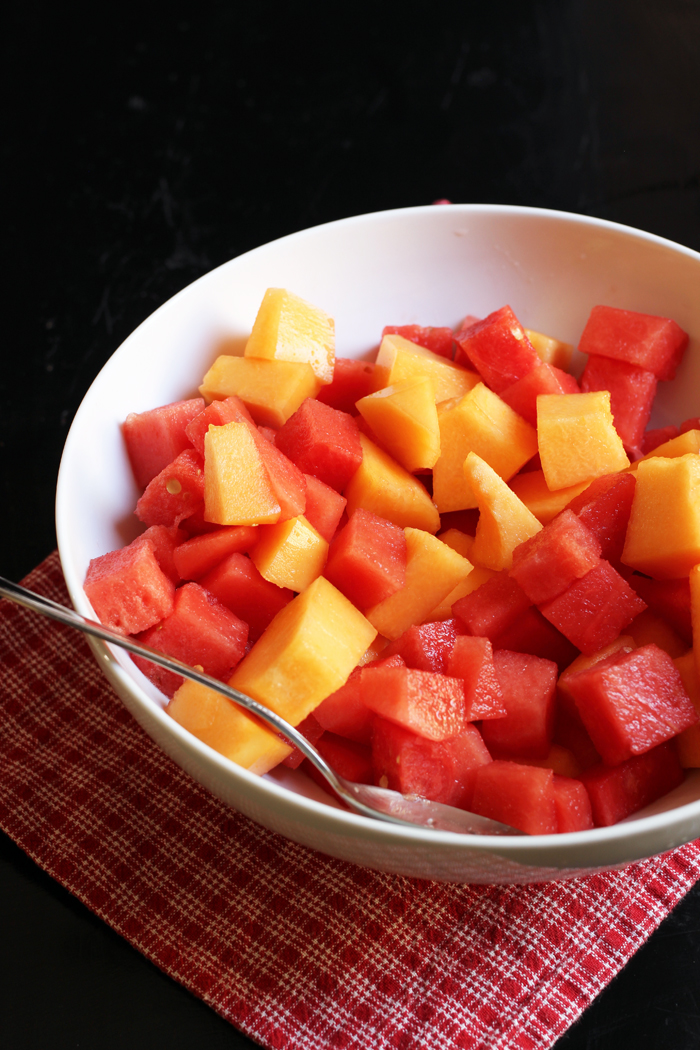 You see a great deal on cantaloupe and watermelon. You want to take advantage of it, but what in the world do you do with it when you get home. Sure, you can buy those plastic packs of pre-cut fruit, but let's be real. Rarely does that fruit taste ripe and delicious.
And here in front of you is a fragrant melon just begging to be carted home.
Don't fear the melon.
You can do this. Knowing how to cut melon, whether it's a cantaloupe, honeydew, or watermelon, is a valuable skill to help you make the most of in-season produce and to facilitate a healthy diet. Melon is full of fiber and vitamins and can be a great way to hydrate, but it won't do you any good if the fruit sits on the counter uneaten.
Never fear. This is easy.
Years ago I worked for my university's catering company in their prep kitchen. I learned how to put together deli trays and fruit platters. And among other skills that I learned, they taught me how to cut a melon.
How to Cut a Melon the Quick & Easy Way
Perhaps you have a method that you like and are happy with. Great! If not, you might want to give this one a try.
But first, you'll need the following kitchen tools: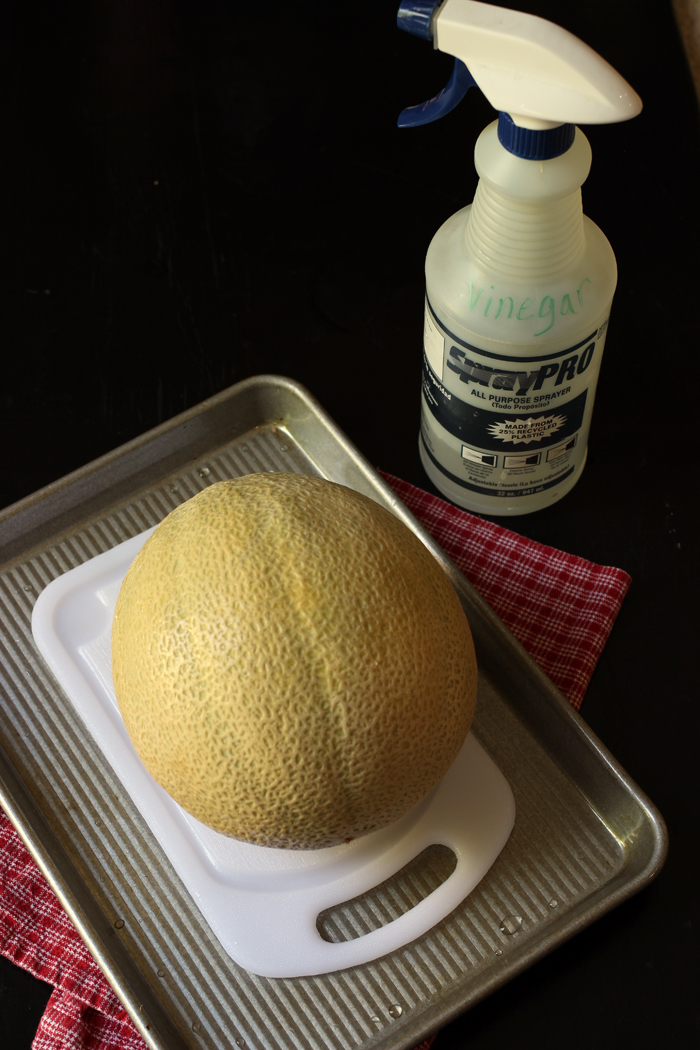 1. Rinse the melon with water and vinegar.
Even though you aren't going to eat the rind, you are going to cut through it, thereby possibly exposing the inner flesh to bacteria and other germs. I like to use white vinegar, a cheap cleaning agent, to kill surface bacteria.
I also like to cut a melon on a cutting board inside a rimmed baking sheet. In this way, the juices are collected in the tray and don't stray all over the counter. This makes clean quick and easy.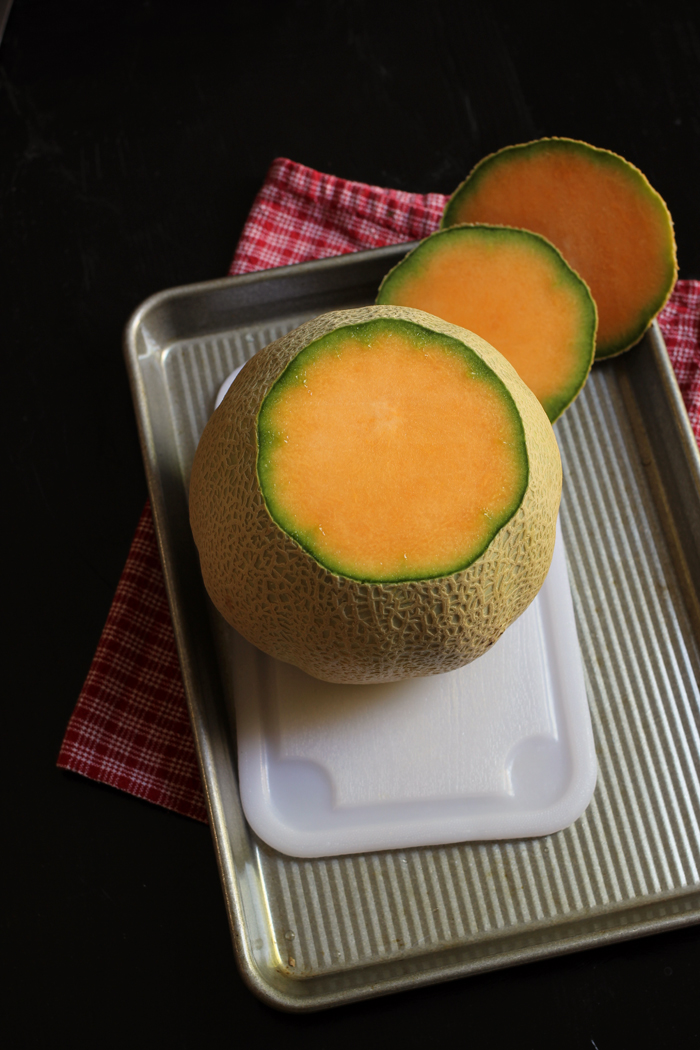 2. Cut off the two ends and stand the melon on one end.
You want the melon to be stationary while you're cutting, no wobbling about.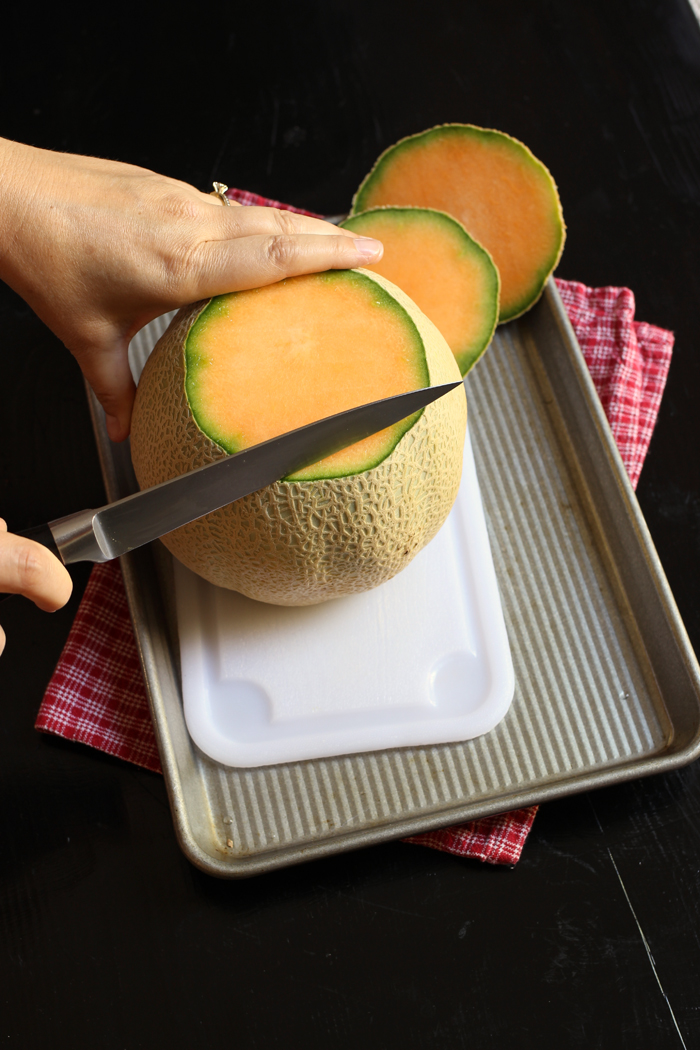 3. Remove the outer rind.
With a chef's knife, cut away the rind, curving your cuts between the rind and flesh along the rounded shape of the melon.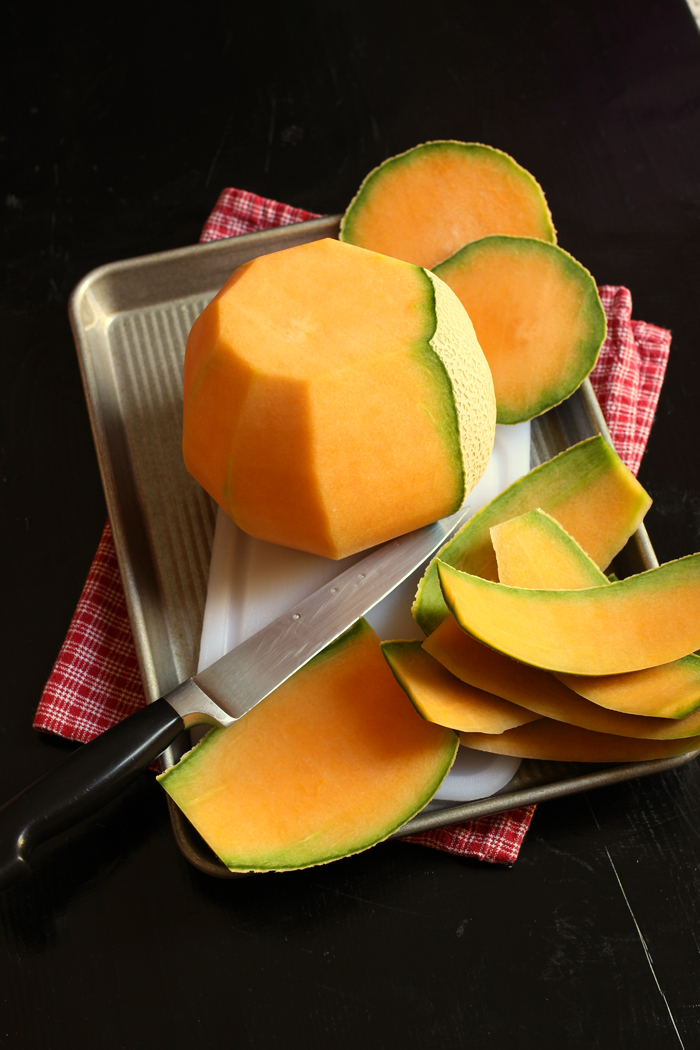 Proceed around the sides of the melon until all the rind is removed. Don't worry if the melon is no longer perfectly round. You won't notice it later.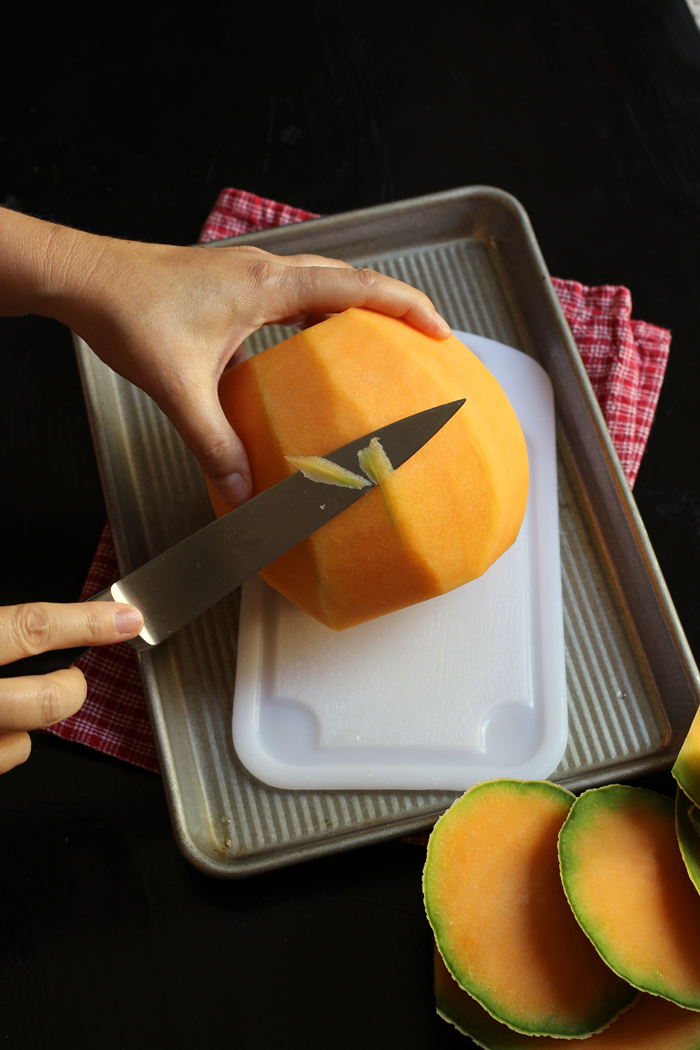 Sometimes little green bits of rind escape your larger cuts. Go around the melon, turning it upside down if needed, to slice off these green sections.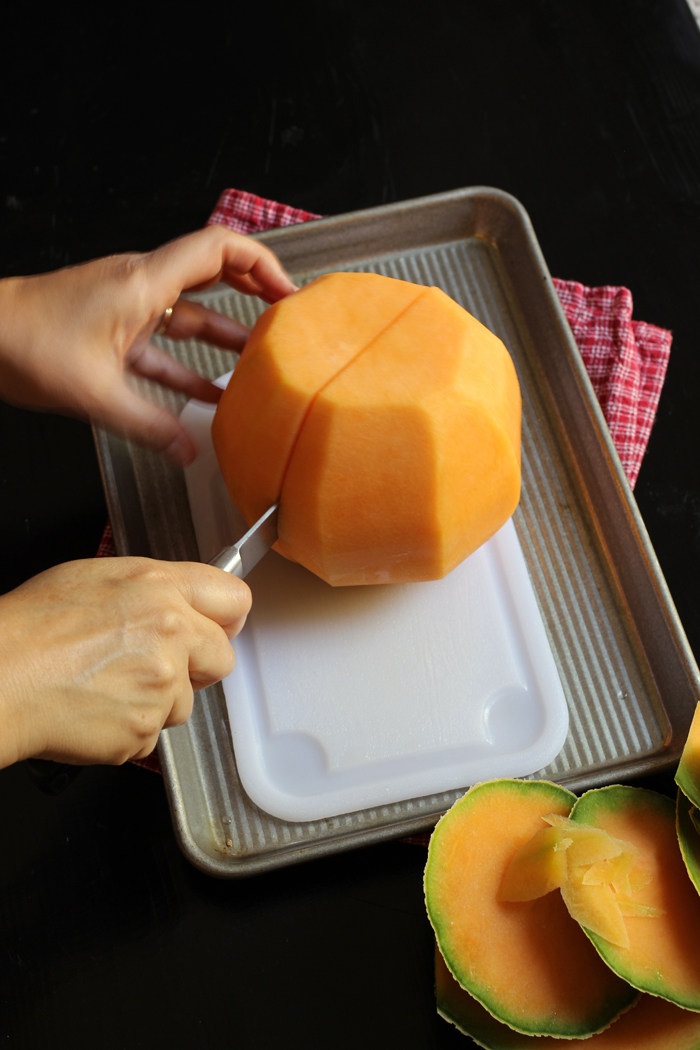 4. Slice the melon through the center lengthwise.
Once you've got all the rind removed, cut through the center lengthwise, from flat end to flat end.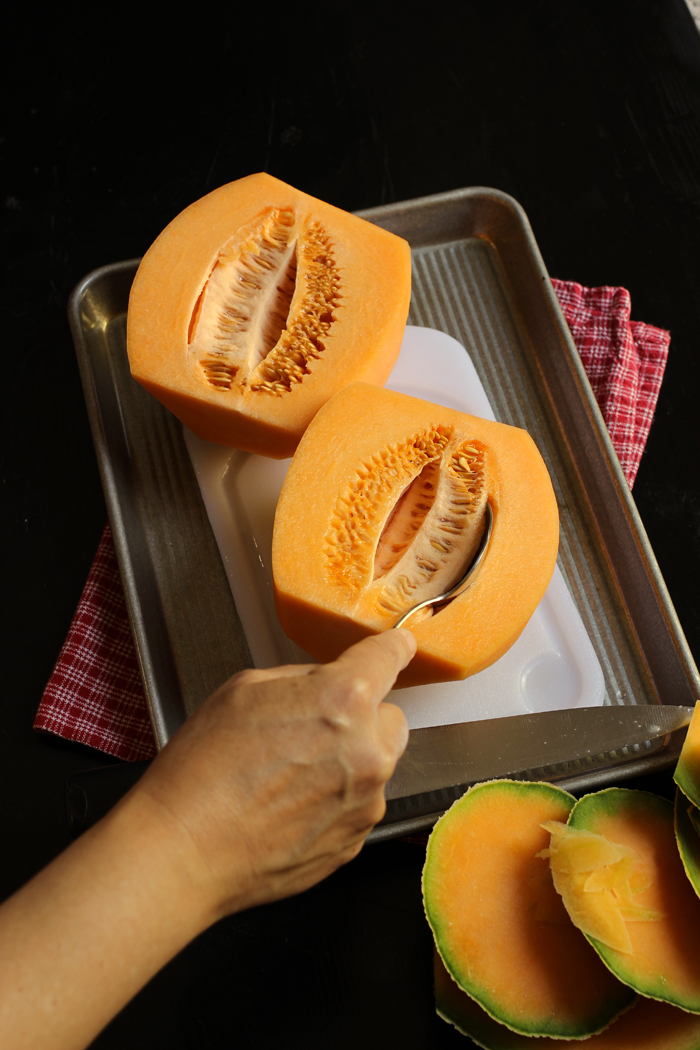 5. Gently scoop out the seeds and inner membranes.
No one I know eats melon seeds and its pulpy inner membranes, so remove this with a spoon. This is where the rimmed tray again comes in handy, to contain all the juicy stuff you'll be discarding.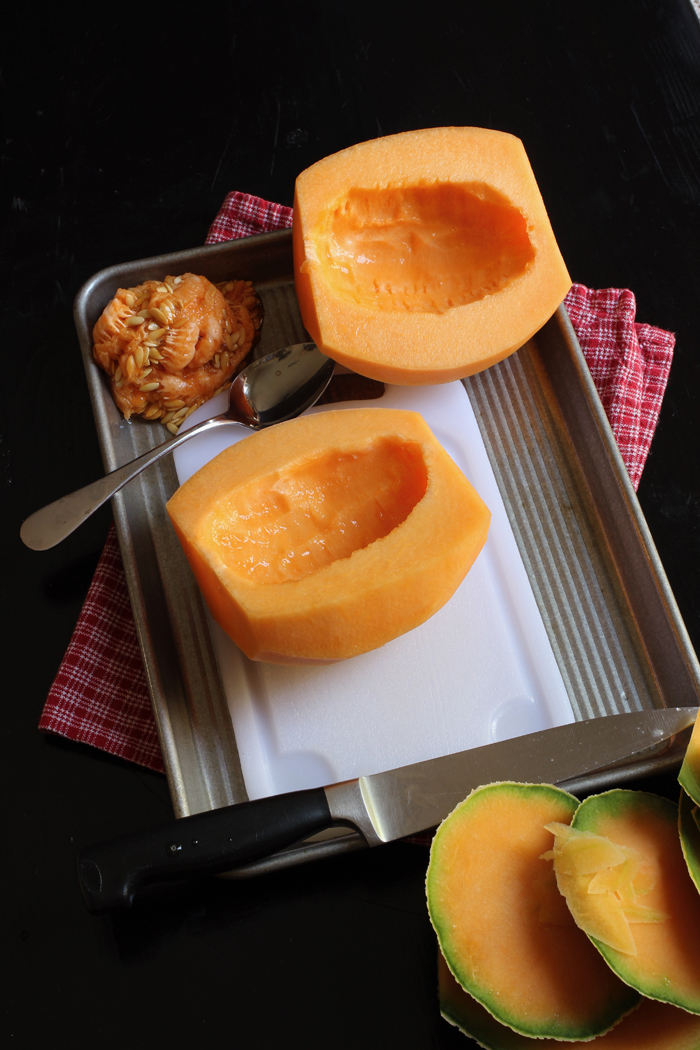 Clean out the inner well smoothly, removing any stray seeds.

6. Cut the melon into slices or cubes.
Place each half, cut-side down on the cutting board and slice into thin, even slices crosswise. You can fan these slices out on a platter with other fruit if you prefer.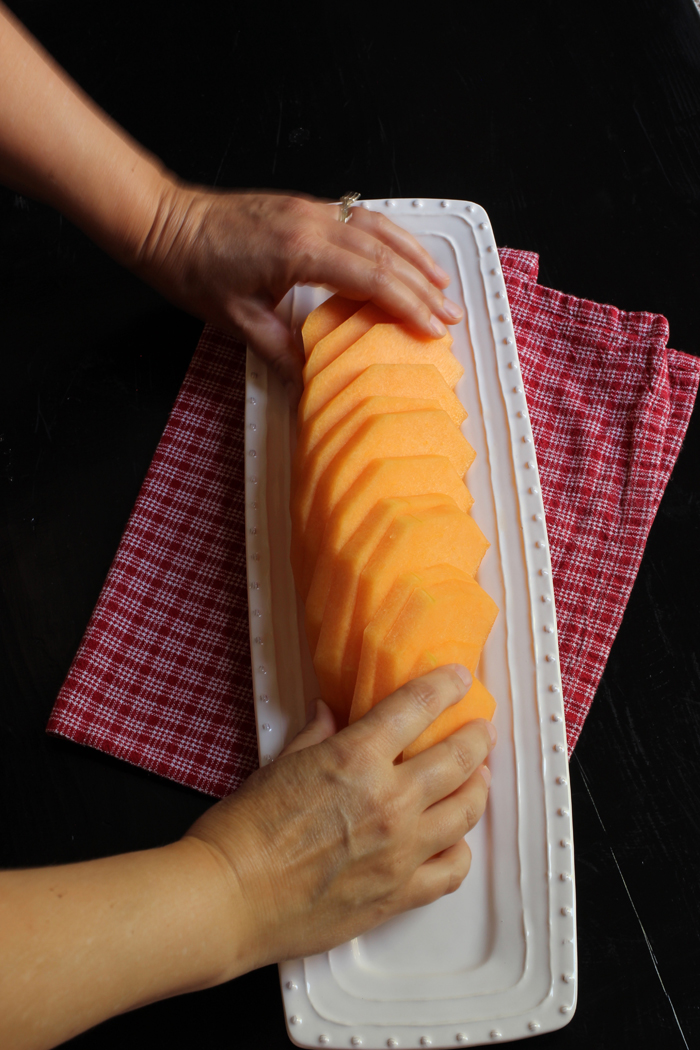 You can also cut the melon into wedges, like this: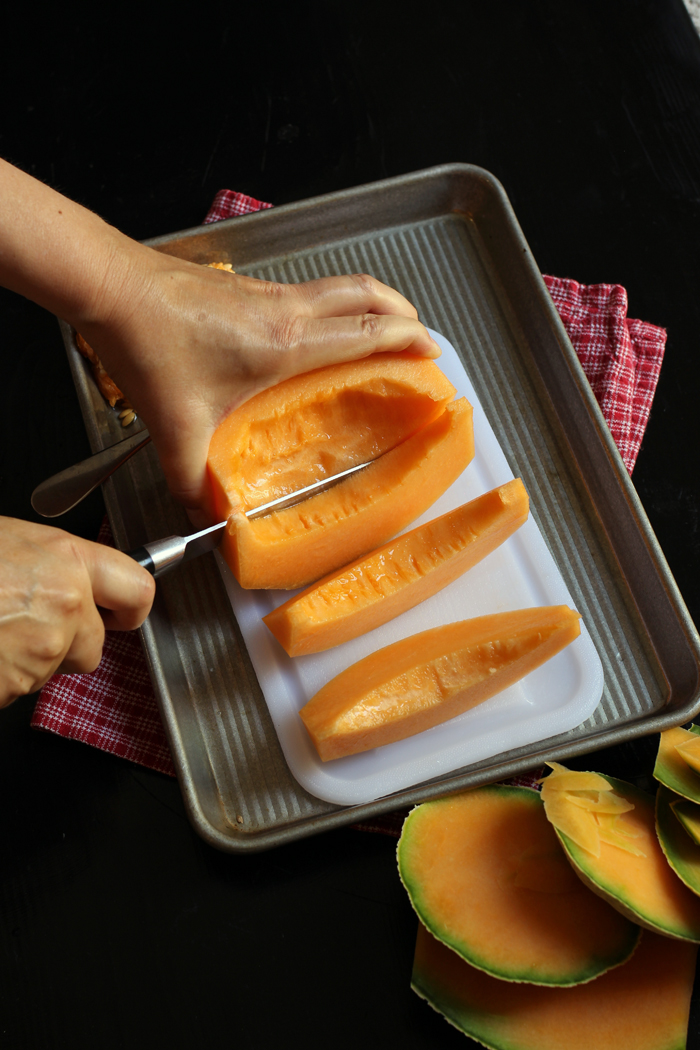 And you can cut the wedges into cubes, like this: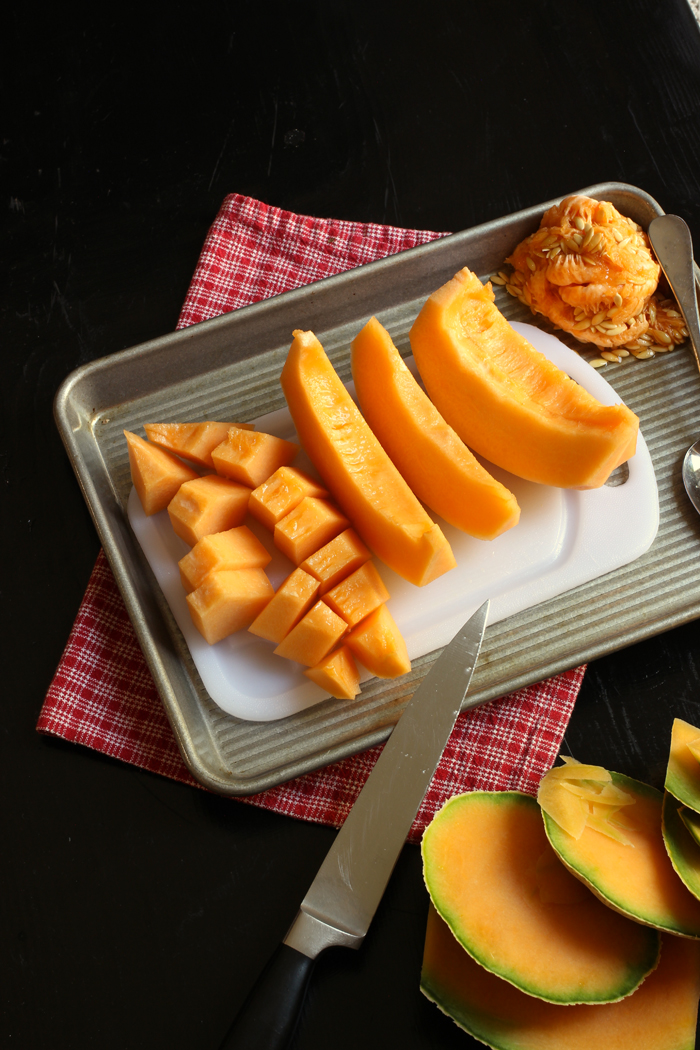 You can cut other melons this way, such as the watermelon. In that case, there won't be any insides to scoop out. Just trim off the rind and cut the melon flesh into slices or cubes.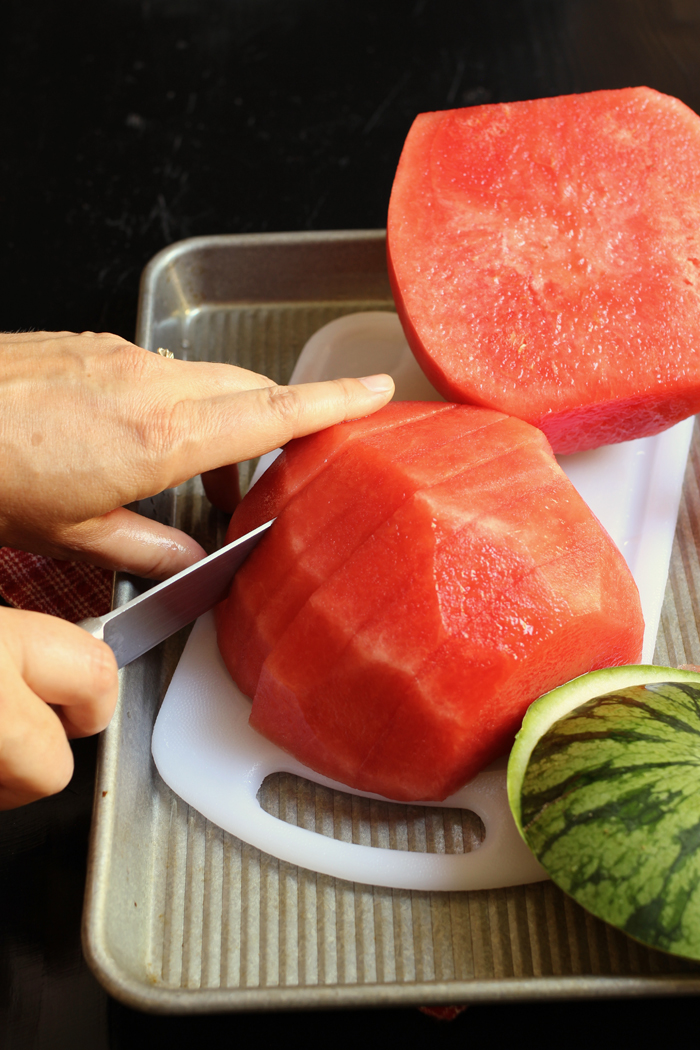 Knowing how to cut melon is a simple, easy task that can pay off big dividends. Not only can you take advantage of great in-season specials, but you can also serve all kinds of melon in pretty presentations.
Do you know how to cut melon?