Prepping grapes for easy serving is a must-have mom skill. Here's how to prep these little bunches of yum to serve to your family and friends.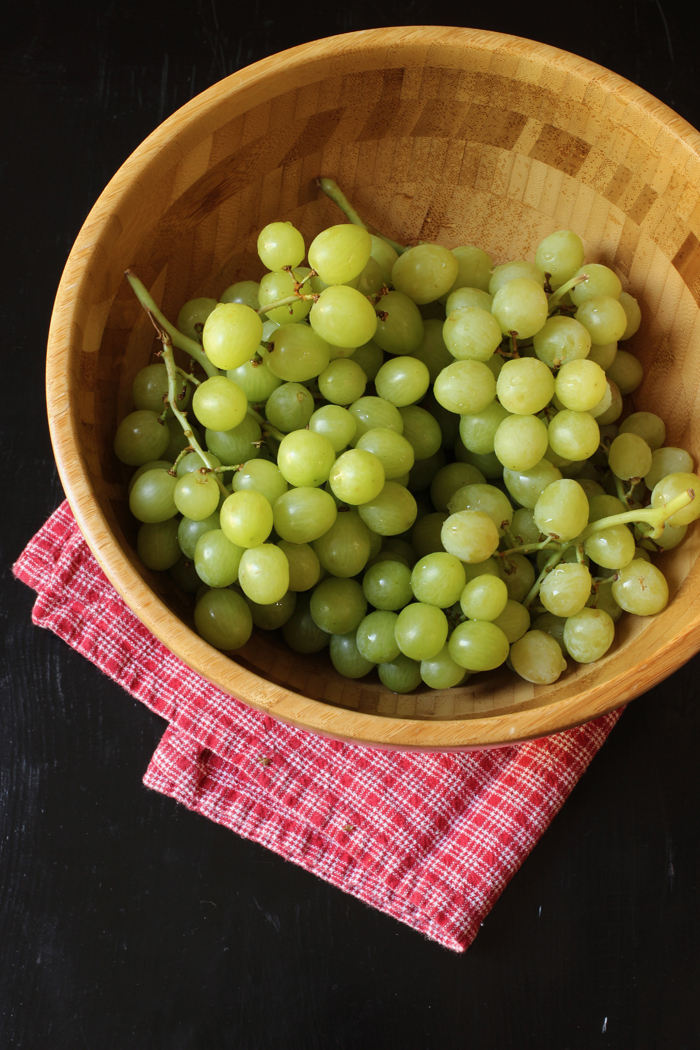 You want your children to eat lots of fruits and vegetables, but you also want the food prep to be quick and easy for you, the cook. If there was less mess at serving, that would be primo. If it was a fruit the kids really liked, that would take it over the top.
So, how can you make that happen?
Our family loves to snack on fresh fruit. Having it readily available is one way that I can increase my chances of getting 8 servings a day into each child. There is just something about having fruits and vegetables already cut up and ready to serve that seems to make a huge difference in how much and how often kids will gobble it down.
I mean, seriously, doesn't it seem like kids can inhale a veggie tray while cooked vegetables on their dinner plates seem to linger?
Grapes are a great option for getting in your eight servings a day of fruits and vegetables. Not only are grapes are a universally favorite fruit among kids, but they also seem to go on sale quite frequently. Snatch them up when they are less than $1/lb! That's my target price.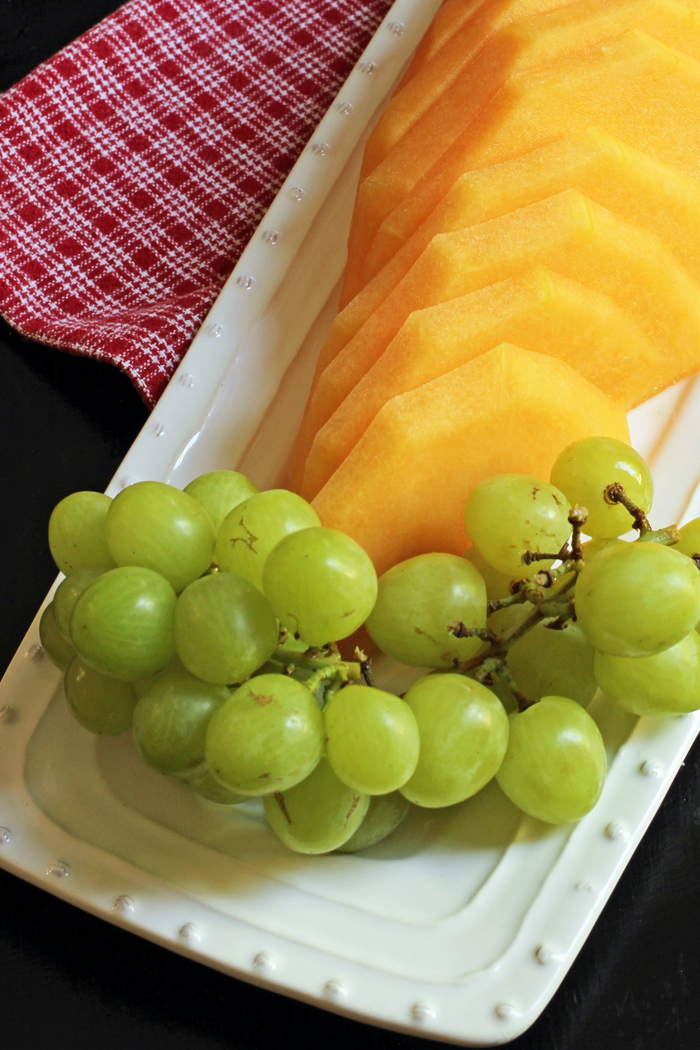 However, I have one beef with grapes….
Have you ever opened the fridge only to see a large grape cluster skeleton, sitting there in a bowl with a few sad grapes attached? That's so sad and depressing in my book. And a little annoying, too.
Now mind you, I want my children to get a generous amount of fresh fruits and vegetables each day. I just don't want grape skeletons. Ahem.
If you're going to eat grapes, then eat a small bunch of grapes instead of picking a few off here and there!
So how to solve this dilemma? Serve small bunches of yum.
Prepping Grapes for Easy Serving
Here's a quick trick for prepping grapes I learned in college when I worked in catering that makes grapes easy to serve but also helps you avoid a master grape skeleton in the closet, I mean, refrigerator:
1. Wash the grapes in a vinegar-water bath.
It's amazing how much dirt can cling to grapes. There are so many nooks and crannies. Place the grapes in a large bowl, spray with vinegar — white vinegar is cheap and great for cleaning as well — and fill the bowl with water.
Swish the grapes about in the water and drain. You'll see bits of silt and dirt at the bottom of the bowl, evidence that you cleaned some gunk off.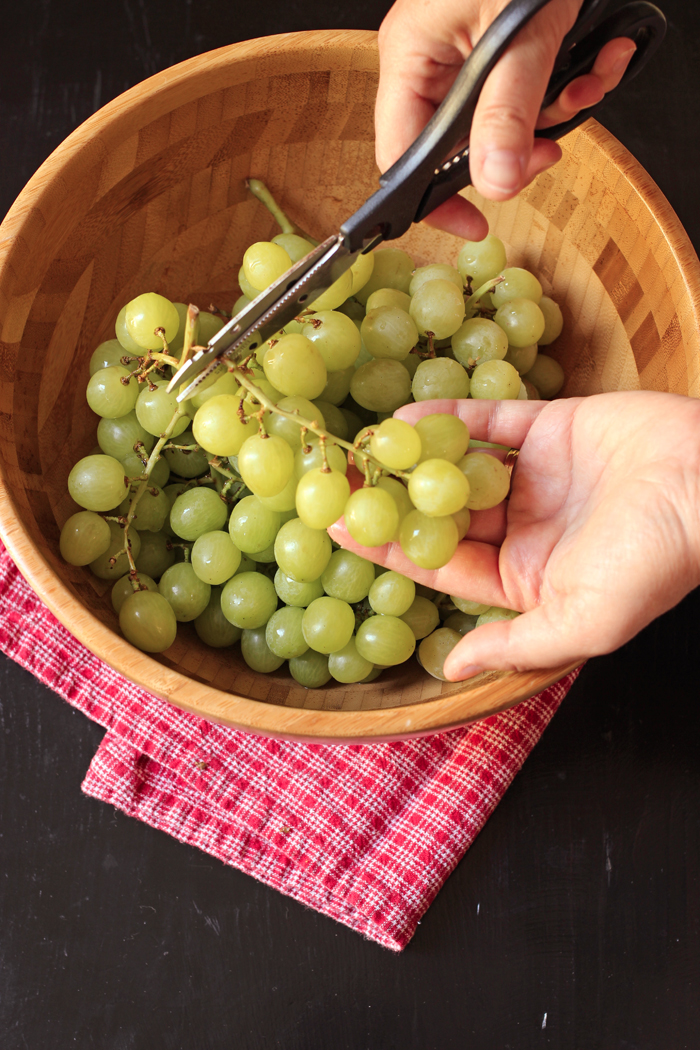 2. Cut the grapes into smaller clusters or bunches.
With kitchen scissors, divide the grapes into smaller clusters. You can customize the size of each to the folks you're serving (bigger bunches for adults, smaller for kids) or to coordinate with what else you're serving. If you're serving other fruits, then smaller clusters will suffice for everyone.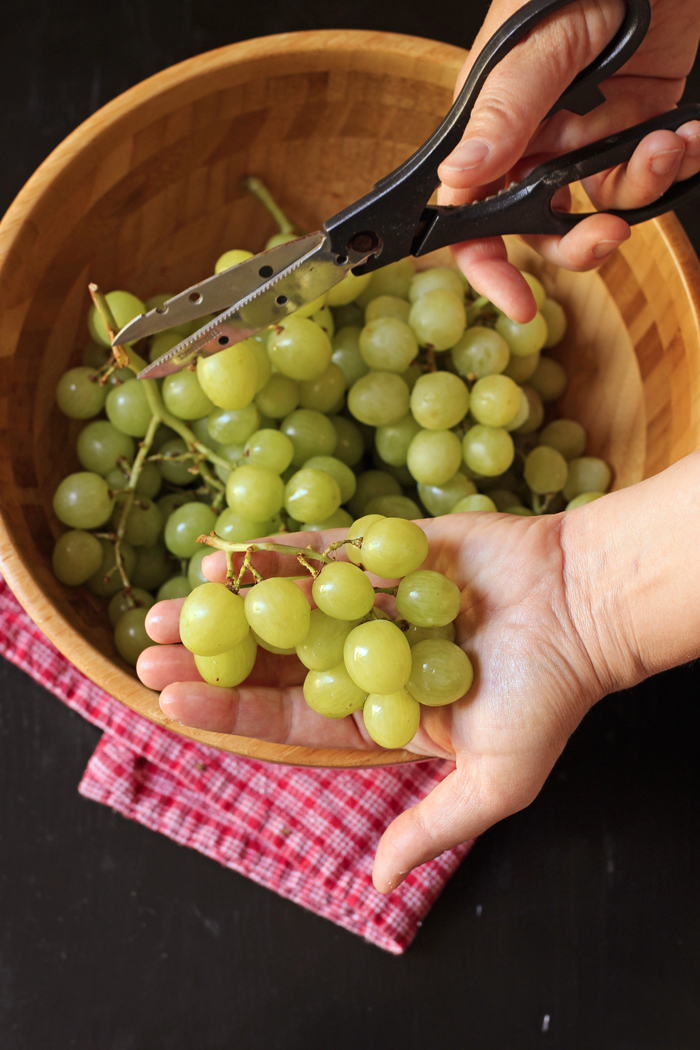 A palm-size cluster is a good starting point.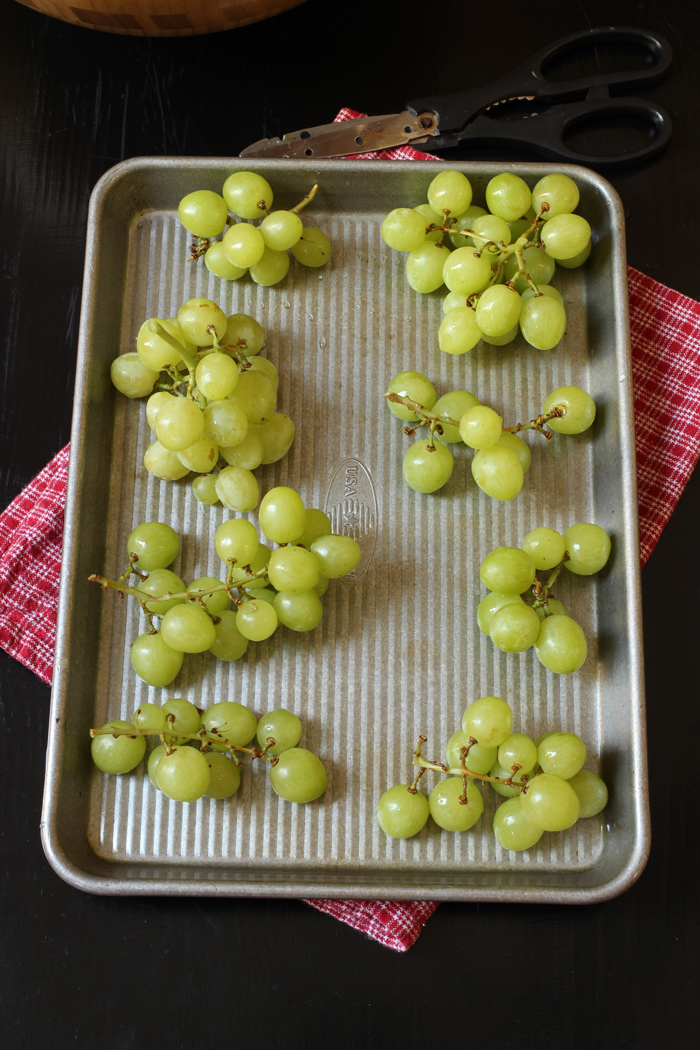 For quick, family serving, lay out the clusters on a serving tray or rimmed baking sheet. I don't know about your children, but when my kids were younger — and sometimes even now — I needed to make sure there was an appropriate number of portions otherwise I'd hear all the he-got-more-than-me's in the book.
Prepping grapes is more than the sum of its parts. It's an art of survival when you've got kids passionate about their grapes!
If you're going to serve other fruit, you can lay it all out on a nice tray.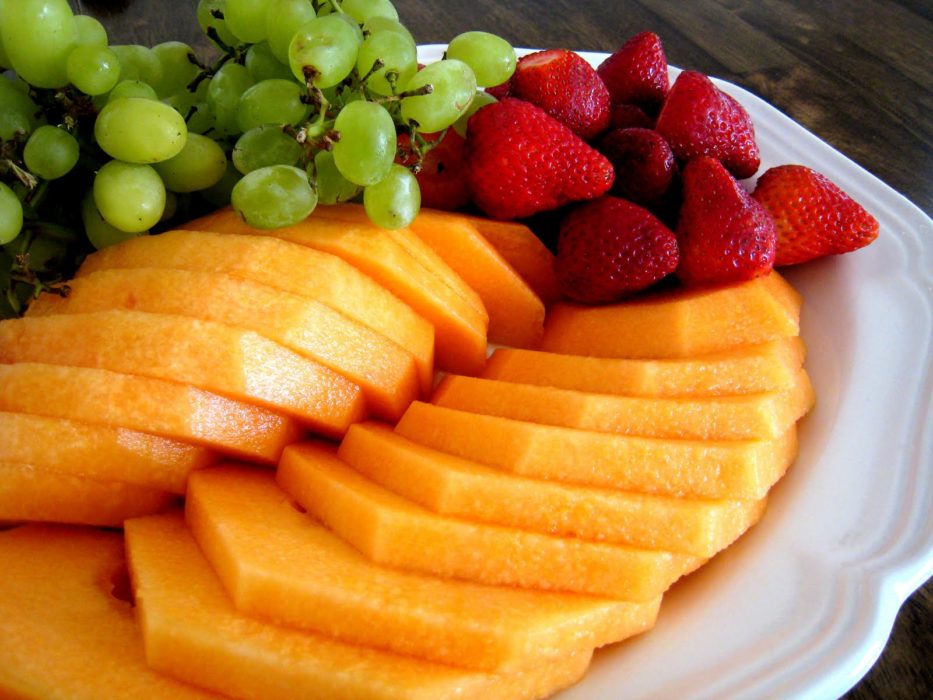 Ain't that purty?!
Prepping grapes for easy serving is the best way to make sure they get eating in a good amount of time as well as avoid those unsightly grape cluster skeletons.