Salade composee, or composed salad, is a great way to serve a healthier, quick dinner, with interest and texture. Trust me, it works.
If you grew up in the states in the 70s and 80s, your first idea of salad might have been pretty simplistic. I know mine was: iceberg lettuce, a tomato or two, some croutons, a thick dressing.
Don't get me wrong. I loved me some blue cheese, and still to this day, adore this style of salad. However, over time, I've learned that salads can take different forms. And the salade composee is one of my favorites.
A salade composee is simply a salad in which the ingredients are artfully arranged on individual plates instead of being tossed in one big bowl. And boy can it be utterly delicious!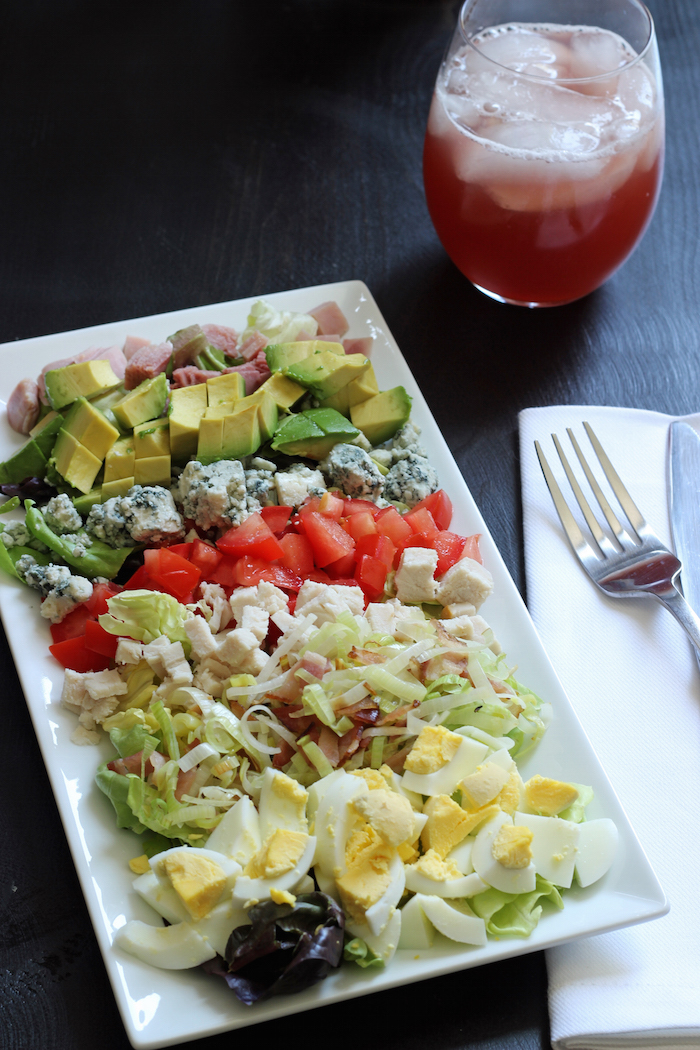 Salade Composee: What the heck is it and why should I make it?
I think one of the benefits of this kind of salad is that the toppings are all evident. You can see what you're eating instead of it all being jumbled in a salad bowl. Toppings always fall to the bottom of the bowl, meaning that someone else gets my share of avocado. With a salade composee, you can make sure everyone gets a little of everything.
(And picky eaters, the salade composee style makes it easy for you to omit or to push to the side, the things you don't like.)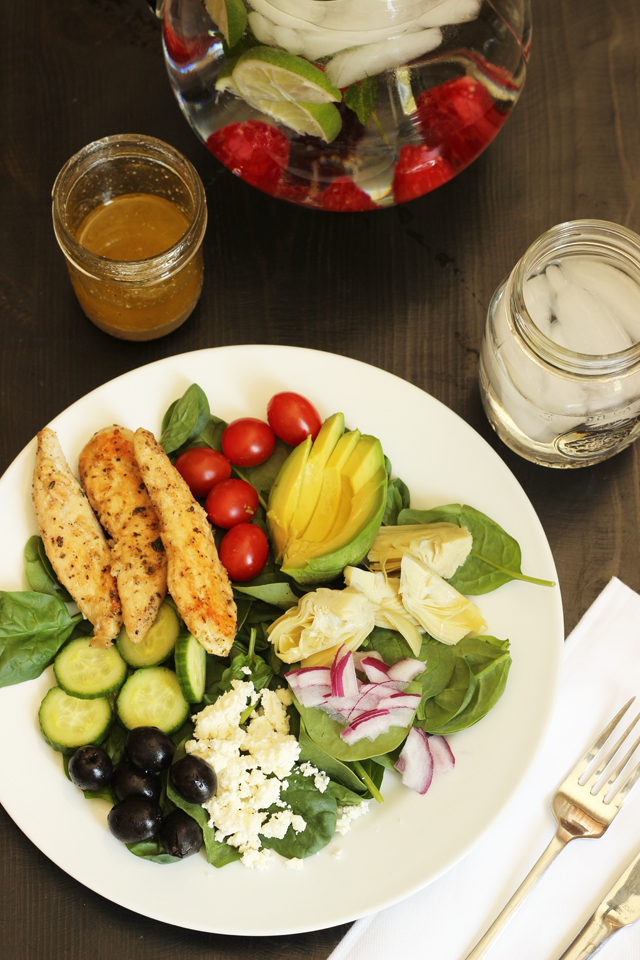 Greek Chicken Salad
When I was working in catering, my manager's mantra was, "Presentation is everything." While I believe the food better taste good, no matter how good it looks, I do think presentation matters.
The salade composee allows you to present each person at your table with a beautiful arrangement of food. It also allows you to make all the components in advance and assemble right before serving.
Simply place salad toppings on the bed of greens and serve the dressing on the side.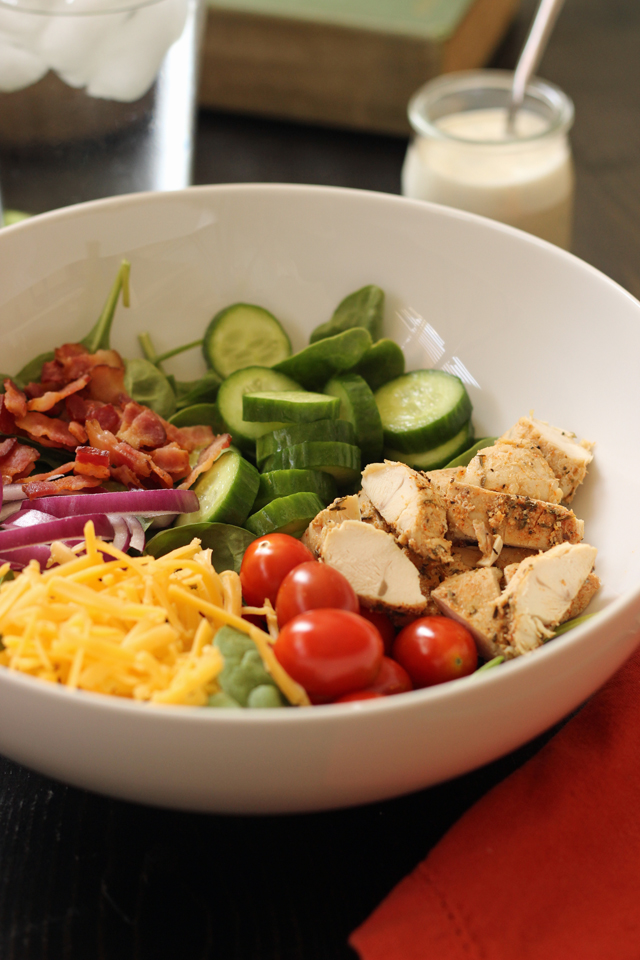 Salads are some of my favorite meals to make. They contain loads of fresh ingredients and can fit a range of flavor profiles. They are a great quick dinner idea that can suit everyone's palate.
Be sure to grab some fun salad tools:
Don't miss the full series: Quick Dinner Ideas!