Frozen chicken tenders from Trader Joe's look like they'd be nothing special. But, they get my nomination for best ingredient of the year. They are perfect to keep on hand for quick dinner recipes.
I was once a skeptic. My sister suggested that I buy frozen chicken tenders from Trader Joe's. I thought she was nuts. Until I tried them. Then I was hooked.
Now at $7.49 for 2.5 pounds, these are certainly not the cheapest chicken you can buy. However, once I started buying these truly tender tenders, I realized we couldn't go back.
This simple ingredient gets my nomination for Grocery of the Year. Here's why:
Frozen Chicken Tenders & Why You Should Buy Them
1. Frozen chicken tenders are convenient.
These chicken tenders (they sell thighs and breasts this way too) are ice-glazed, meaning they don't stick to each other, and they come in resealable freezer bags. You only pull out the number that you want, one or ten.
Did I mention there's no need to thaw? Awesome.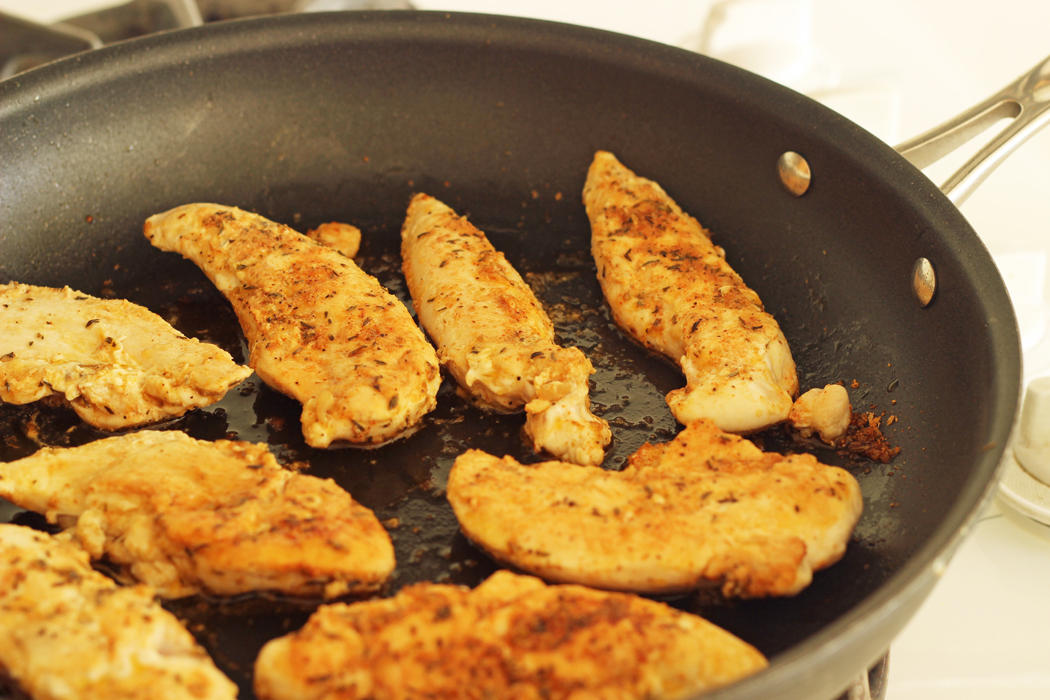 2. These frozen chicken tenders are never tough.
We really love this chicken at our house. I've been cooking with them almost exclusively since I started recipe testing for Good Cheap Eats Dinner in 30 Minutes or Less! It was an easy way to have chicken on hand without worrying about thawing. My family loves them!
I wondered if it was worth the extra money to be buying them from Trader Joe's instead of getting sale chicken at the grocery store. I bought a few packages at the next good sale I saw. I cooked one and ended up taking the others back! These are so good, they're worth their $2.99/pound. Promise.
I don't know what those other stores treat their chicken with; TJ's says the same thing about up to 3% solution, but there is a difference. These frozen chicken tenders are never tough. No matter how long I forget them.
3. Frozen chicken tenders cook quickly — from frozen.
Since you don't need to thaw these, they are perfect for spur of the moment meals. I heat some oil in a pan, add the frozen chicken tenders, season generously, and in fifteen minutes I've got a great meal.
Not sure? Just try one of these quick chicken recipes!
I was a skeptic, but I'm now a believer. My kid sis knows a thing or two. I better keep listening to her!
Have YOU tried frozen chicken tenders?
Don't miss the rest of the series: Quick Dinner Ideas