By the end of the third week of our pantry challenge, we were able to use up a huge load of peaches as well as enjoy some great homecooked meals.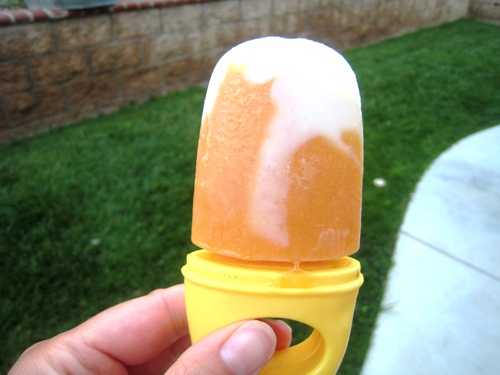 We're finishing up the third week of our pantry challenge. It's been a great exercise in really watching what we're eating and making sure I shop our pantry before I go someplace else.
As you may remember, I wrote down a few goals for this month's challenge:
1. Keep an inventory.
I haven't done the best job of keeping track of what's in the freezer, but I think I've stayed on top of it, more or less.
2. Thaw the freezer.
I still have quite a bit in the freezer, so this week will be a big push to see what kind of headway I can make in emptying it. The ice is getting pretty thick around the edges, so it definitely needs to get done.
I'd like to have some freezer meals ready before we get heavy into school, so I may need to do some freezer cooking with whatever meats are left. That will give me a good excuse to empty it as well as get the freezer filled with ready to go meals. Win-win!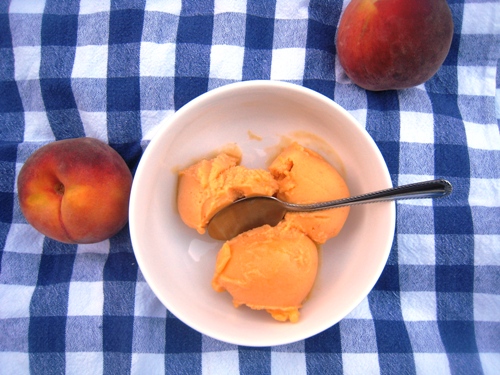 3. Use the house freezer better.
I'm really liking the practice of making the refrigerator freezer the holding place for the week's meals. That method has worked really well and is now a keeper.
4. Enjoy the produce box.
As I mentioned yesterday, the produce box has been beautiful! Going into this week we had a ton of peaches still. I wasn't sure what exactly to do with them since no one in our family likes cooked peaches. That rules every pie, crisp, crumble, and jam.
I put my thinking cap on and made three delicious recipes: peach sorbet, peach salsa, and yogurt-peach popsicles (scroll down for the recipe). So good!
They were a great way to enjoy the peaches without cooking them. There were a few that "went off" before we could use them up, but overall, I think it worked well.
5. Save some coin.
While I didn't make a huge dent in our grocery spending, I think I did pull a little fender-bender. My bills are lower with each week and I think we will end the month at least $100 under budget, if not $200. That's pretty cool. (Plus, we still have a ton of food in the freezer.)
Yogurt-Peach Popsicles
Ingredients
2

peaches

peeled, halved, and pitted

1/2

cup

granulated sugar

1

tbsp

lemon juice

1/2

cup

vanilla yogurt
Instructions
In a food processor fitted with a metal blade, place the peaches, sugar, and lemon juice. Blend until very smooth.

Alternate layers of peach mixture and spoonfuls of yogurt in popsicle molds. Freeze until firm.
Notes
Nutritional values are approximate and based on 1/6 the recipe.
Nutrition
Calories:
611
kcal
|
Carbohydrates:
147
g
|
Protein:
9
g
|
Fat:
2
g
|
Saturated Fat:
1
g
|
Cholesterol:
6
mg
|
Sodium:
82
mg
|
Potassium:
838
mg
|
Fiber:
5
g
|
Sugar:
142
g
|
Vitamin A:
1031
IU
|
Vitamin C:
27
mg
|
Calcium:
227
mg
|
Iron:
1
mg
Let us know in the comments how this month's pantry challenge is working at your house.