Can you freeze yogurt? That's a good question! Here's the answer.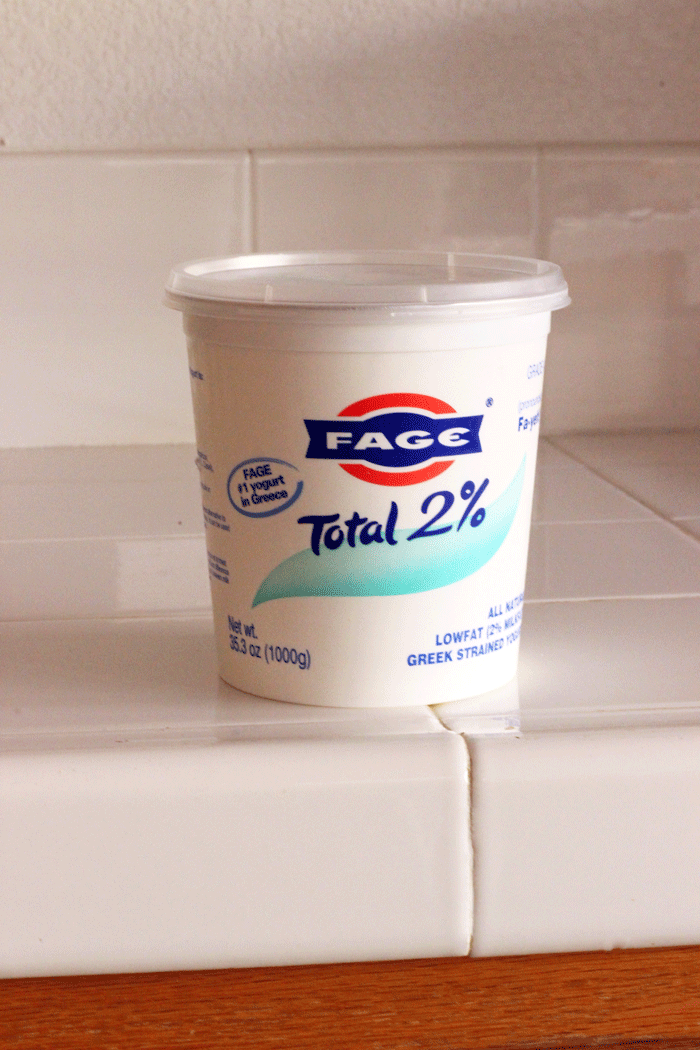 You see some screaming deals on yogurt in your neck of the woods. Clearance mark-downs and regular sales letting yogurt cups sell for a song.
The grocery geek in you just can't pass them up. But, can you freeze yogurt?
I mean, it's no use buying something to find out that you can't use it up fast enough. A deal is only a deal if you enjoy it to the very end.
Can you freeze yogurt?
Yes, you can freeze yogurt. But, it depends on how you want to use it.
While you may not love the texture of yogurt in the cup after thawing, yogurt can be frozen for different purposes, such as to use in baking and in smoothies, allowing you to make good use of that great deal you found at the store.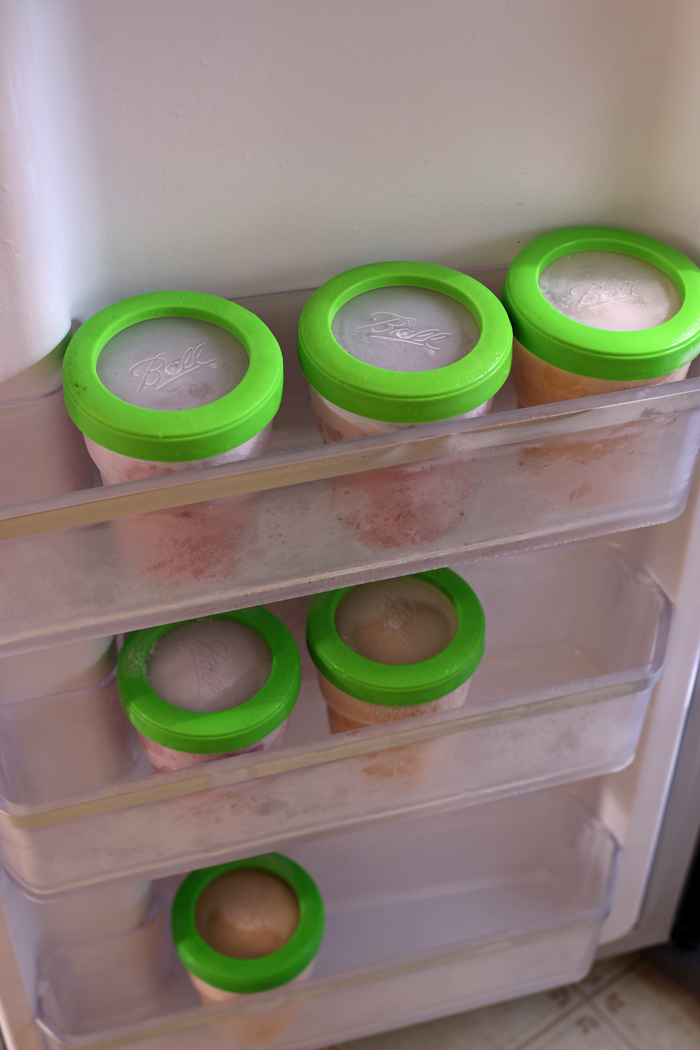 What happens to yogurt when you freeze it?
Since it's partially liquid, yogurt will expand when you freeze it, so make sure that your containers have a little space to allow for expansion. Often yogurt cups have a plastic seal; don't be surprised if the plastic seal pops under the plastic lid.
How long can you leave yogurt in the freezer?
Food stored constantly at 0 degrees F will always be safe; it just might lose taste or texture. Use the yogurt up within 6 to 8 weeks for best results.
How can I freeze yogurt?
You can freeze yogurt as it is in its container, or try one of these tasty options:
Freeze yogurt into these delicious Yogurt Peach Popsicles. Feel free to vary the fruit puree according to what you have on hand.
Use your vacuum sealer to create your very own Go-gurts.
Freeze dollops of yogurt on lined trays. Once frozen, store the frozen blobs in ziptop bags to stock a DIY smoothie station.
Make a batch of freezer smoothies.
Yogurt freezes (and thaws) well if you plan to enjoy it in frozen desserts and drinks or in baked goods. You may not love the texture for eating off a spoon, but you'll have lots of great ways to use it otherwise.