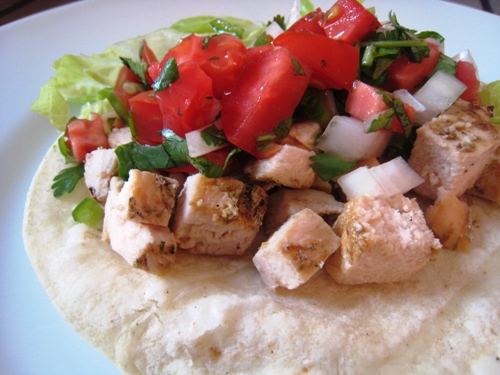 Our family loves grilled food. And this summer I've been experimenting in how to stretch grilled meats. While I love a big steak on a plate, that isn't as cheap of eating as I would like. So, we've chopped up our grilled meats to add them to other things, like tacos, salads, and gyros. And if you've already marinaded the meat and frozen it, dinner is just steps away!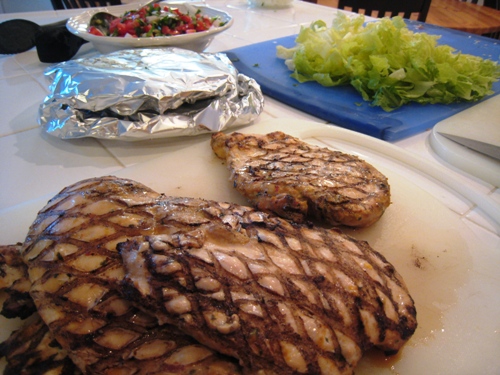 Santa Fe Chicken Tacos
corn tortillas, preferably homemade
1 batch grilled Spicy Southwest Chicken
shredded lettuce
pico de gallo
Chop grilled chicken into small dice. Layer on tortillas with lettuce and salsa. Enjoy.