Learn how to make DIY breadcrumbs in this easy tutorial! Never buy breadcrumbs again at the grocery store!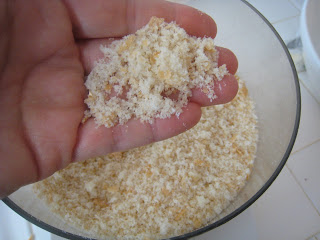 Breadcrumbs are an essential ingredient to meatloaves, meatballs, breaded chicken, and other great dishes.
Packaged breadcrumbs are quite costly to buy and usually full of sodium and preservatives.
The amazing thing is that they're actually quite inexpensive and easy to make yourself. After all, it's just dried bread! It's a great use of marked down bakery items, too.
How Do I Make Homemade Bread Crumbs?
Making your own bread crumbs is as easy as using your food processor. Tear bread into chunks (about 1 inch to 2 inch pieces) and place in the bowl of food processor or blender.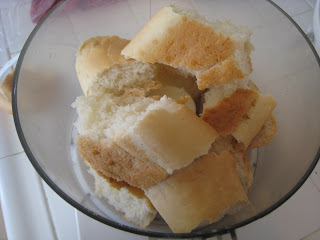 Pulse until you have the consistency you'd like. Store in the freezer in an airtight container or ziptop bag.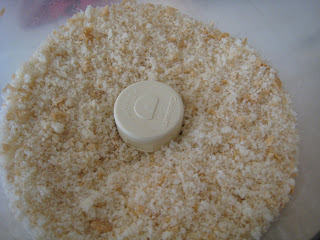 How Do I Make Homemade Bread Crumbs By Hand?
What if you don't have a food processor? Well you can make these by hand! You would want to place your chunks of bread into a sealable plastic bag and then use a rolling pin to roll/smash them into crumbs.
If you are using fresh bread, then make sure to dry them out first by placing them in a 300°F oven for 12-15 minutes.
How Long Do Homemade Bread Crumbs Last?
You can store these in a plastic bag in your refrigerator for up to 1 month. You can also store these in the freezer in a resealable plastic bag for up to 3 months.
How Do I Make Panko Style Breadcrumbs?
To make panko-style bread crumbs, be sure not to process too finely.
Toast the crumbs on a lined baking sheet for 7 minutes at 300 degrees.
Cool completely before packaging and storing in the freezer.