Enchiladas, that classic combination of tender corn tortilla, savory sauce, melting cheese, and a succulent filling, make for a great meal. You can vary the fillings, cheeses, and sauce to keep things exciting. Try these enchilada recipes and see!
Wondering what to make for dinner? Don't enchiladas sound delicious?
Good thing for you, most enchilada recipes don't take long to make. I know. I've timed myself. One pan assembled in less than 15 minutes!
About the same amount of time that your people will devour said pan. They're that good.
Enchiladas are super tasty and can be made with all kinds of fillings. You can go meatless if you like. You can carnivore it like the best of them.
You can top enchiladas with all kinds of yummy goodness like salsa, guacamole, and sour cream. You can make them ahead and freeze. Enchilada recipes are perfect for potluck suppers and to deliver as a meal to a friend.
One of the beauties of enchiladas is that you can prep them in the cool of the morning and stash them in the fridge until dinnertime. They only take about 15 to 20 minutes to heat in the oven, so you don't have to wait long, neither do you need to heat up your kitchen for hours on end.
And the great thing is that there are so many great enchilada recipes out there, you could try a new variation every month and never get bored!
Are you up for the challenge?
These Enchilada Recipes are the Answers to Your Meal Planning Questions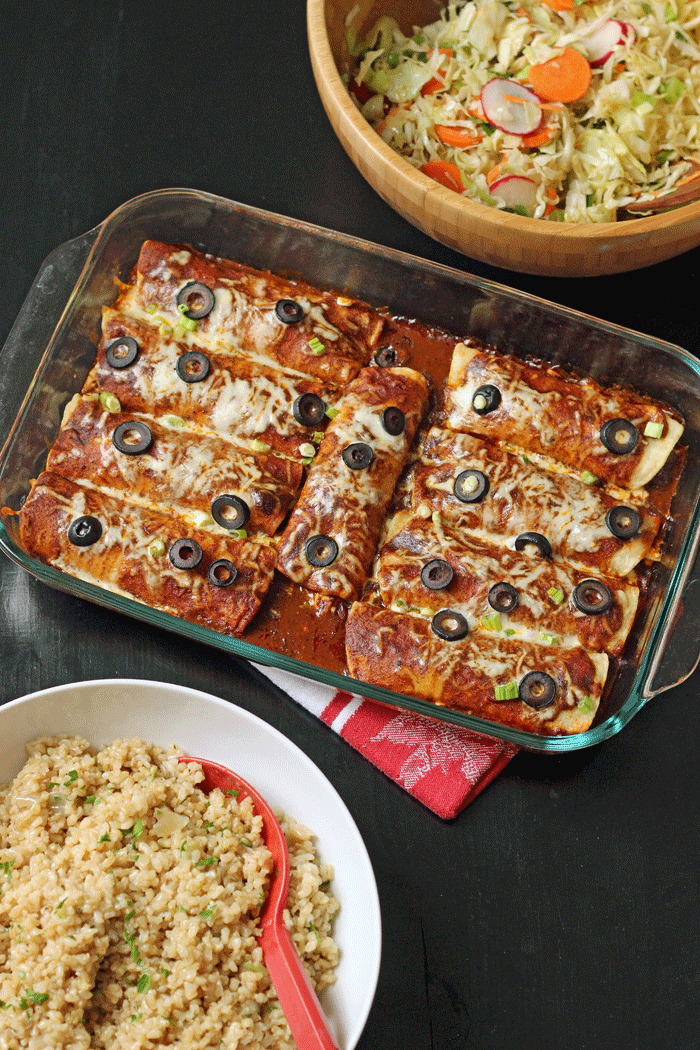 What are the ingredients for enchiladas?
A popular Mexican dish, enchiladas typically consist of corn tortillas rolled around a filling of meat or cheese. Served hot, it's topped with a red or green sauce and a sprinkling of cheese.
What do you eat with enchiladas?
Enchiladas are delicious served alongside beans and rice. Top them with guacamole and fresh salsa and sour cream.
I also like to serve them as part of a larger Mexican food buffet.
Can you freeze enchiladas?
Enchiladas are one of my favorite things to make and freeze. Prepare the enchiladas according to the recipe, but do not bake. Once the pan is assembled, cover, chill it well, and store it in the freezer.
A pan of enchiladas is not as hefty as a frozen lasagna so you can usually bake it from frozen if you don't have time to thaw the pan.
Can you make enchiladas for meal prep?
Yes! Assemble the enchiladas in individual dishes, cover, and chill. For best texture, nuke them in the microwave or bake in the oven right before serving. Otherwise, you can bake them in advance and reheat before serving.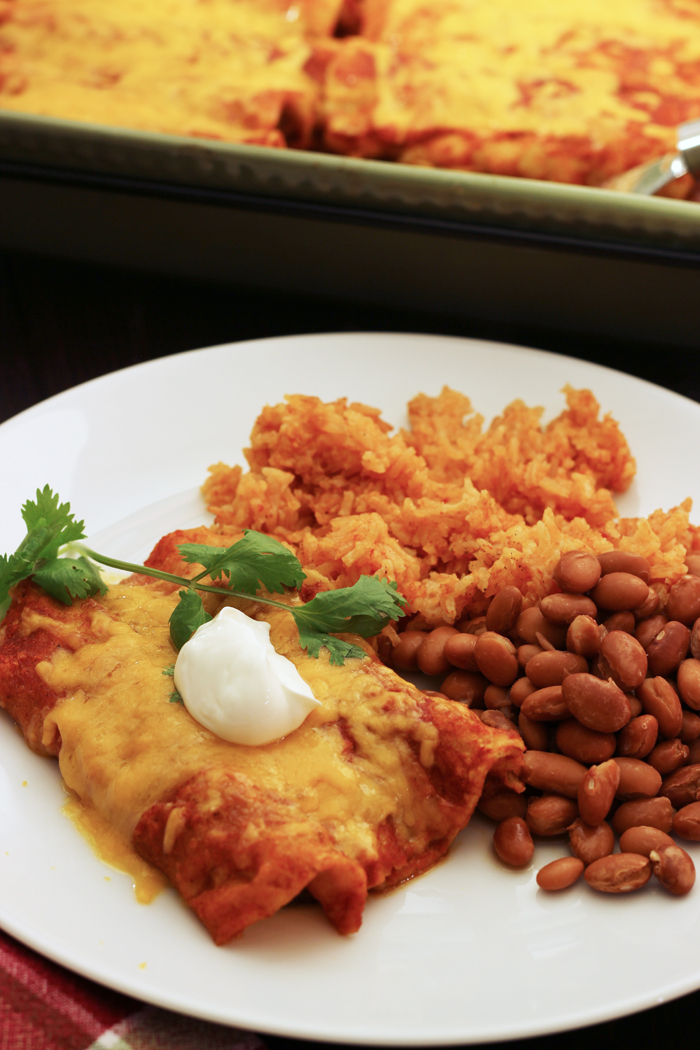 Do you use corn or flour tortillas for enchiladas?
Corn tortillas are traditional — and the best tasting, in my opinion. I have seen enchiladas made with flour tortillas, but the texture of the tortilla tends to get gummy.
Do you have to fry tortillas for enchiladas?
Traditional enchiladas are prepared by dipping the tortilla first in sauce then frying it in oil. (I know, sounds weird, and makes a big mess.) A less messy option is to fry the tortilla in hot oil and then dip it in sauce.
I've simplified the process to frying the tortilla in oil before assembling the enchiladas and topping with sauce.
All these methods soften the tortilla to roll without tearing. I find that frying it in oil also helps the tortilla hold up better under freezing.
How do you soften corn tortillas without frying them?
You an assemble enchiladas without frying the tortilla in oil, however it's best to at least warm the tortilla in the microwave or on a griddle to make it more pliable. Without the fried barrier, however, the sauce will soak into the tortilla, causing it to break down and become mushy.
If you use warm homemade corn tortillas, you won't need to fry them.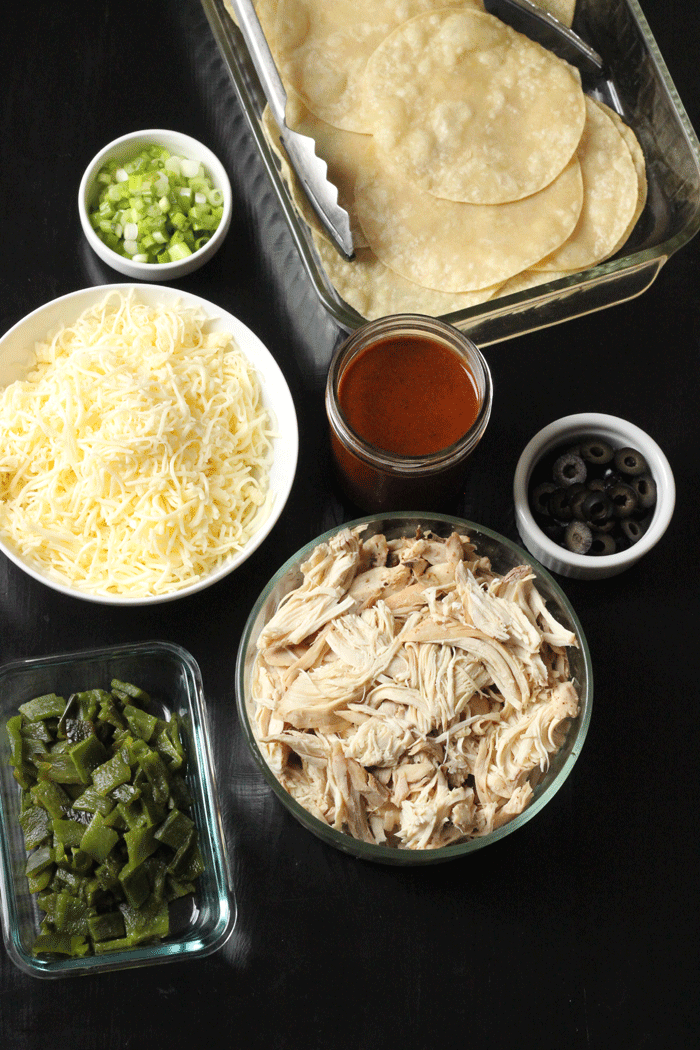 How can you make enchiladas affordably?
For years, through lean times and fat ones, I've kept enchiladas on the menu. We might not eat out too often when money's tight, but I can save money making things myself.
I've found that corn tortillas are particularly affordable, especially when I buy the bulk bag. I can make my own enchilada sauce to trim costs, vary the filling depending on what I have on hand.
Enchiladas feel like a fancy meal but they really don't cost much!
Here are some of the strategies you can use to make this recipe more economical:
What kitchen equipment do you need for enchiladas?
Here's a list of the basic equipment I use to make enchiladas.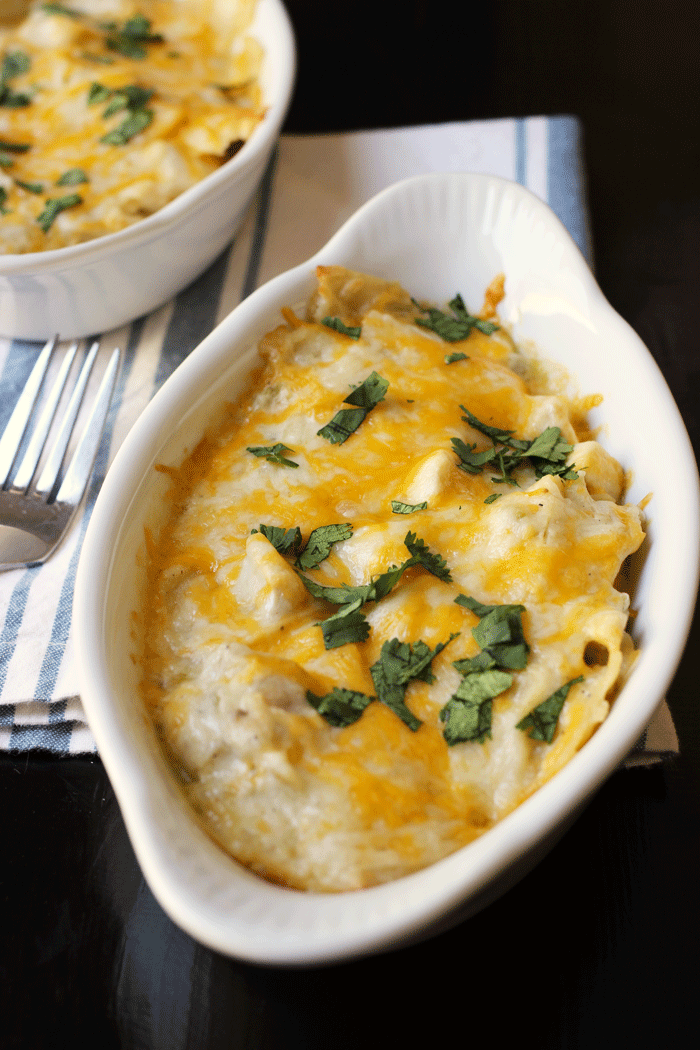 Enchilada Recipes
Enjoy a casserole that never feels boring, can always feed a crowd, won't break the budget, and tastes amazing. Enchiladas are your go-to crowd-pleaser!