Baked chicken is one of the simplest, but one of the most comforting of meals. It's also pretty economical when you buy bone-in chicken pieces.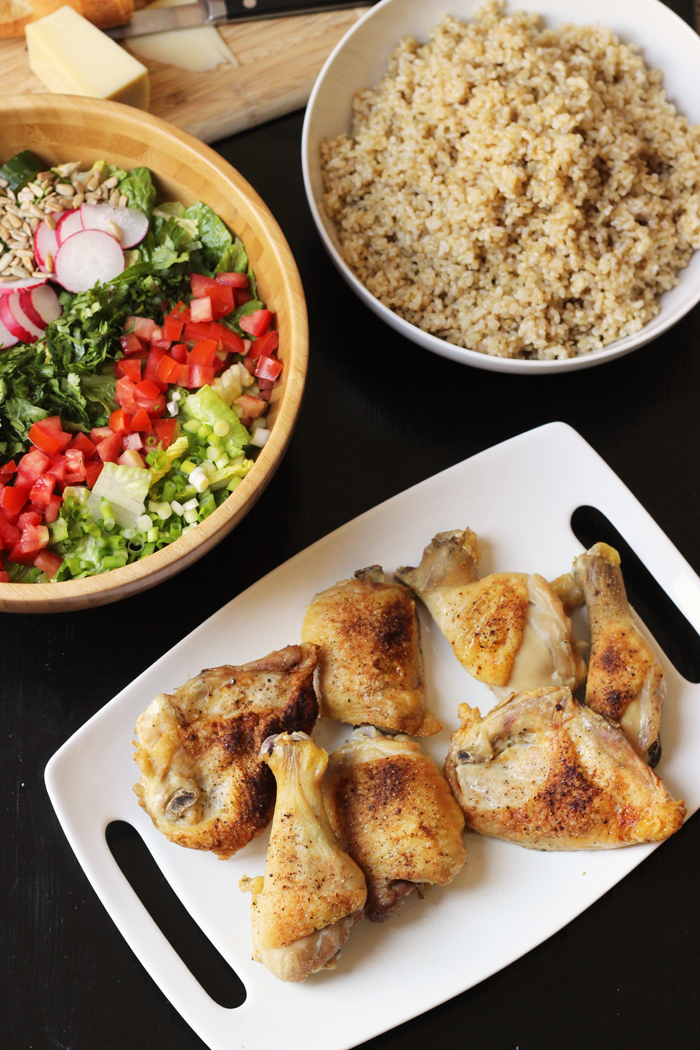 Baked Chicken is quite possibly my kids' favorite way for me to cook chicken. And it is probably the absolutely easiest method of preparation. It's simple and tasty, and definitely not fussy.
I remember my mom making it just this way when I was growing up. The skin would crisp up and that mix of salt and pepper and garlic powder with the crunchy outsides was so very yummy. I confess, we may or may not have fought over chicken skin.
I know my kids have!
One of the great things about bone-in chicken pieces is that the chicken cooks up tender and juicy, not dry as boneless skinless baked chicken often does. Recently I've been able to get chicken pieces on sale for about $1.99/pound, sometimes less.
This method for Baked Chicken is super easy! Simply season the chicken, and slide the pan into the oven, accompanied by several foil wrapped potatoes. Serve with a side salad and you have an easy, inexpensive, stick-to-your-ribs kind of meal.
You can even prepare the chicken in the morning and store the pan, unbaked and uncovered in the refrigerator. The coolness of the ice box along with the spices helps the skin to dry out a little and creates a brown, crispy crust upon baking. Plus, make-ahead prep also helps alleviate the witching hour madness. Just come home and slide the chicken in the oven.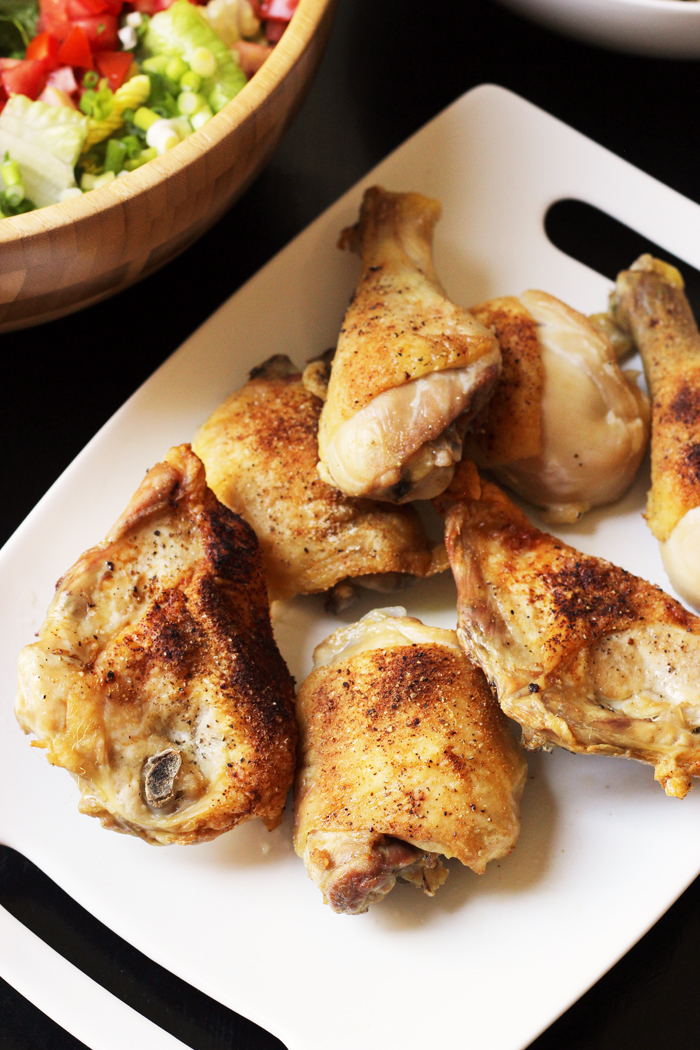 How to make this good and cheap:
Here are some of the strategies you can use to make this recipe more economical:
Stock up on ingredients when they are on sale. For instance, when I see a great price chicken pieces, I'll buy several packages and stash them in the freezer.
Use a whole chicken! Carving a whole chicken can be more economical than buying chicken pieces already cut up. It takes a little skill and practice, but YouTube can set you up right.
How I make this recipe easy:
Having the right kitchen tools can really make your time in the kitchen more enjoyable. Over time, I've honed my collection so that they are perfect for my needs. Here are the tools that I use for this recipe:
Baked Chicken
Baked chicken is one of the simplest, but one of the most comforting of meals. It's also pretty economical when you buy bone-in chicken pieces.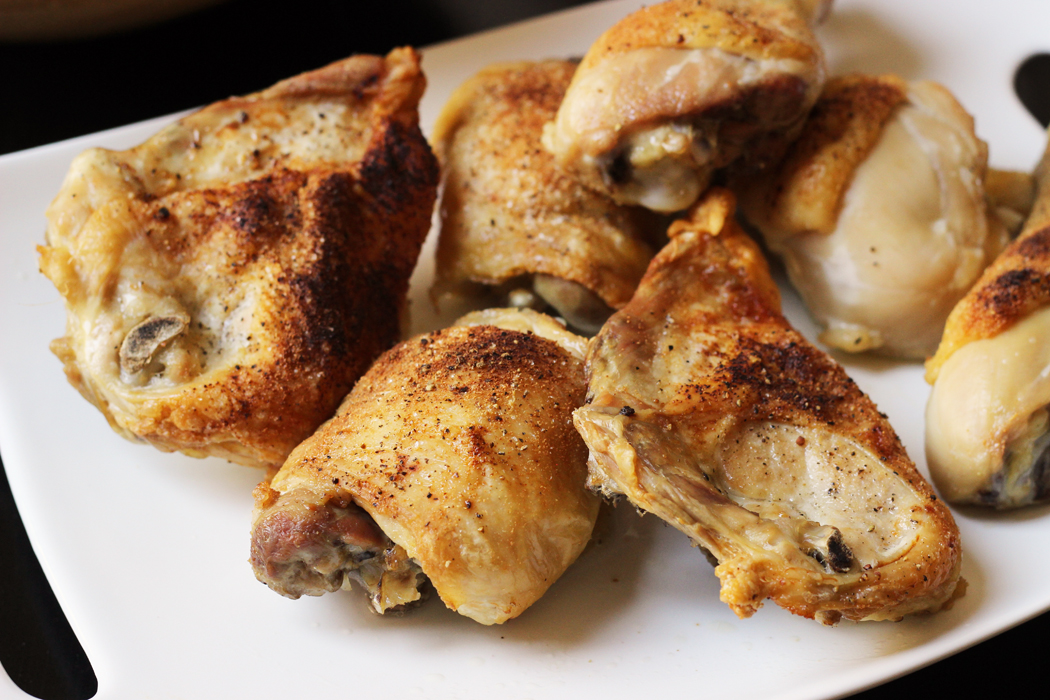 Preparation Time:10 minutes
Cook time:25 minutes
Total time:35 minutes
8 to 12 servings
Ingredients:
6 to 8 bone-in chicken pieces

fine sea salt and freshly ground black pepper

garlic powder
Instructions:

Preheat the oven to 375°.
Line a large, rimmed baking sheet with parchment paper. Arrange the chicken so that there's some space between the pieces. Season the chicken generously with salt, pepper, and garlic powder.
Bake for 45-60 minutes or until juices run clear and skin is crispy and golden brown. Remove the chicken from the oven and allow it to rest for 10 minutes.
Baked chicken is wonderful to keep on hand in the freezer. Chop the cooked and cooled meat and store it in 2-cup portions, airtight, in the freezer to use in recipes, fill sandwiches or burritos, or to top salads.
Are you looking for more good cheap eats?
Post updated March 25, 2017.