Wondering how to include meat in budget-friendly meals? It's possible with a little creative thinking. Stretching proteins in budget meals is a great way to save money and eat well!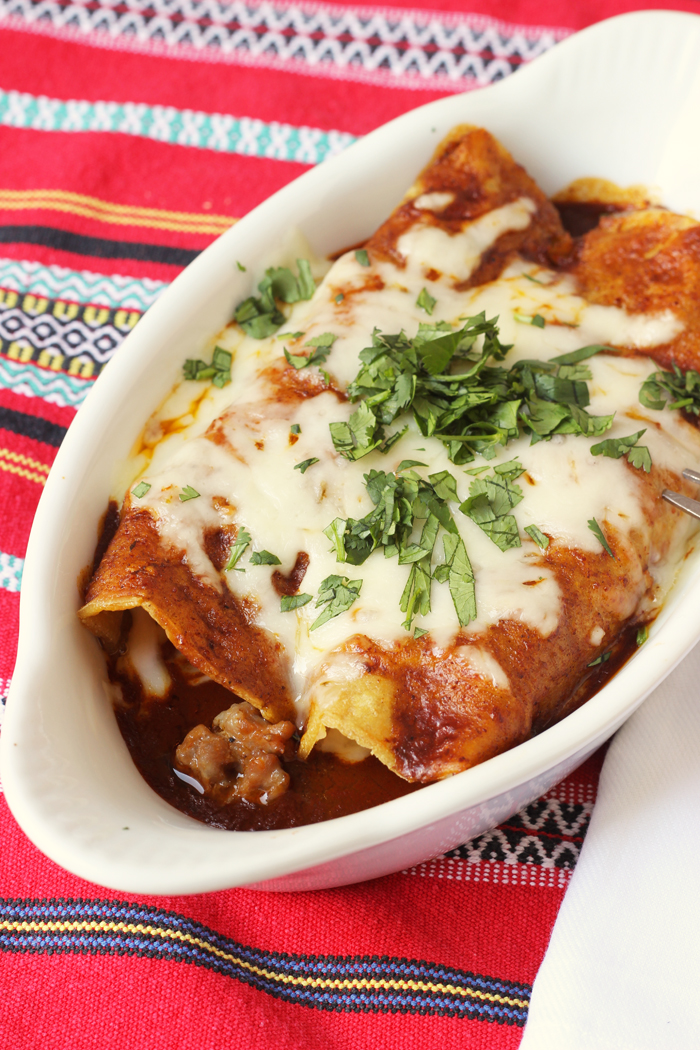 My boys love the different names for eaters: carnivore, omnivore, herbivore, dessertivore, etc. Most of them would choose to be carnivores, if they could. (OK, dessertivore is in close competition.) When we have grilled meat such as Grilled Tri-tip, those nearby need to stand back. The FishBoys go after it like a pack of hungry wolves.
Unfortunately, in our endeavor to dig out of debt, meat was not a big menu item. This prompted more than a few whines, "But, is there any meat in it?" I've discovered that the children will hush up and eat if there's some meat in a dish.
Over the years I've experimented with stretching meats in different recipes. They still include meat, but it plays only a supporting role. I stock up when it's on sale, and then ration it — big time. My kids are like little pirates, searching for buried treasure.
Stretching Proteins in Budget Meals
Here are some ideas for you to try as well as a few fantastic recipes: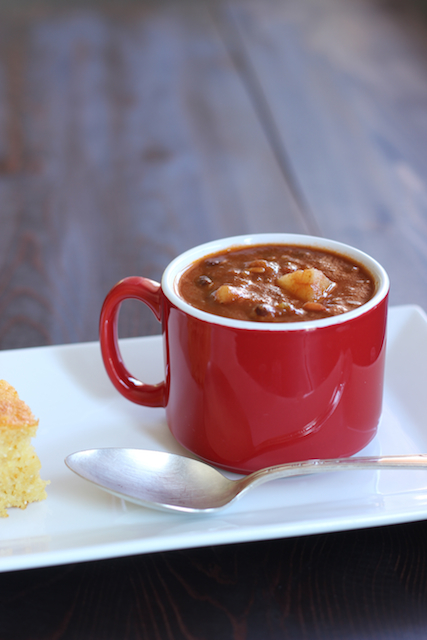 Crockpot Chili Bean Soup – Chili with just a small amount of browned, ground meat.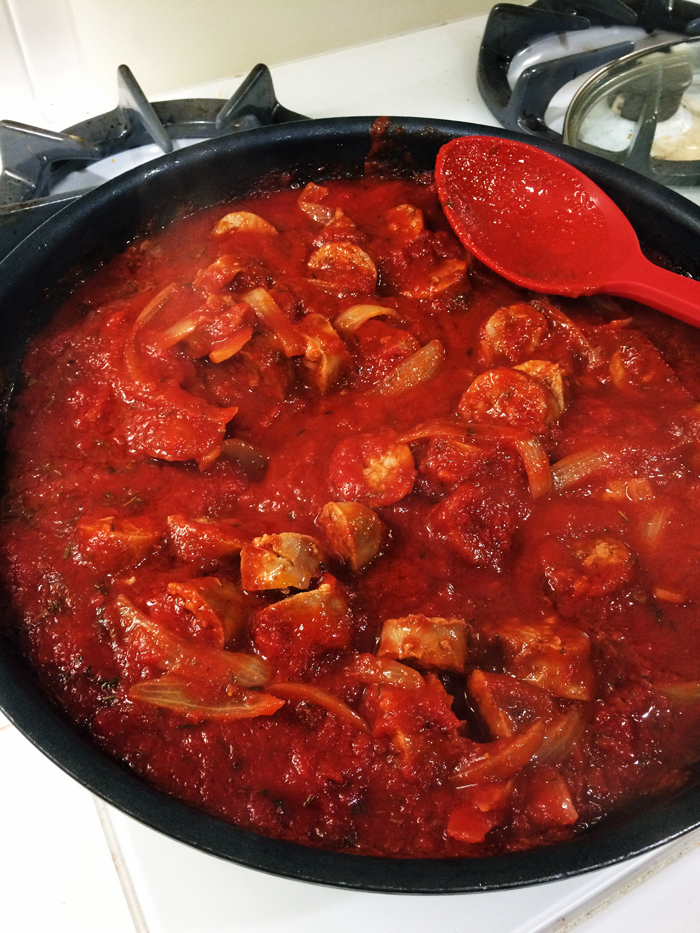 Ragu with Sausage and Onions – Tomato-based pasta sauce with just a small bit of sausage or ground or shredded meat.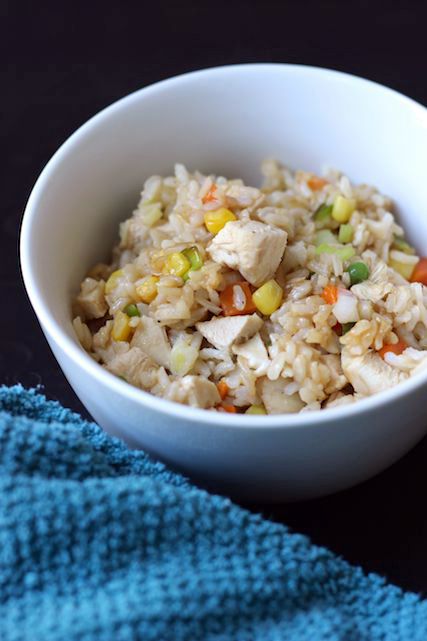 Chicken Fried Rice – This is great for using up little bits of leftovers. So yummy! You'll want to cook extra rice and chicken just so you have leftovers!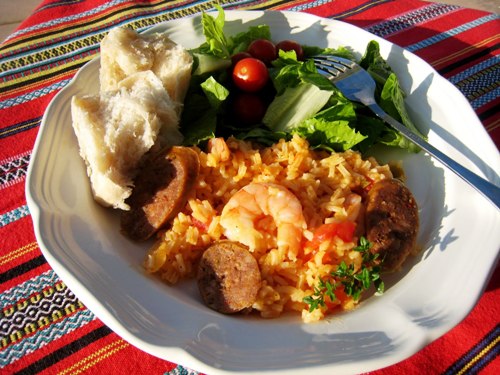 Jambalaya with Sausage and Shrimp – I make this with lots of rice to stretch the proteins and still retain lots of flavor.
Cheesy Sausage Enchiladas (pictured above) – By adding onions and lots of cheese, I can usually get away with less sausage than I originally put into the recipe.
and finally, one of our family's favorite recipes: Peanut Butter Chicken!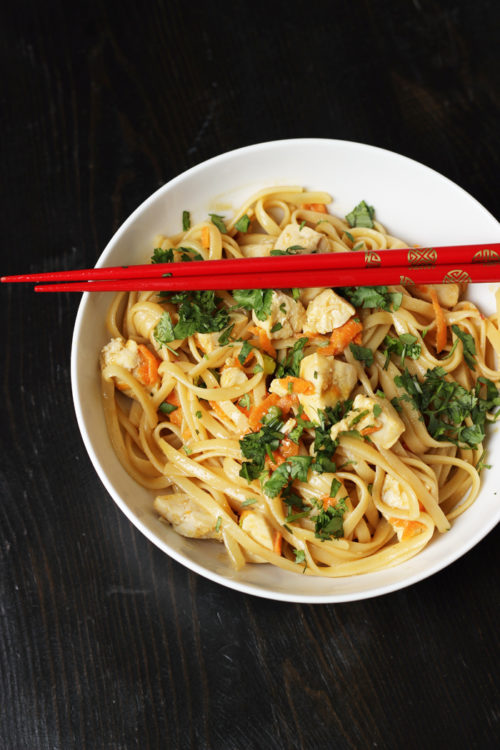 I've been making this dish since my oldest was about two years old. If my math is right, that's 17 years. The original recipe which I've tweaked beyond recognition called for double the chicken that I list here as well as bottled salad dressing which I don't buy.
Since my youngest was diagnosed with a peanut and walnut allergy, I've started making this with sunflower butter. Super delicious either way!
Have you got a trick for stretching meats in budget meals?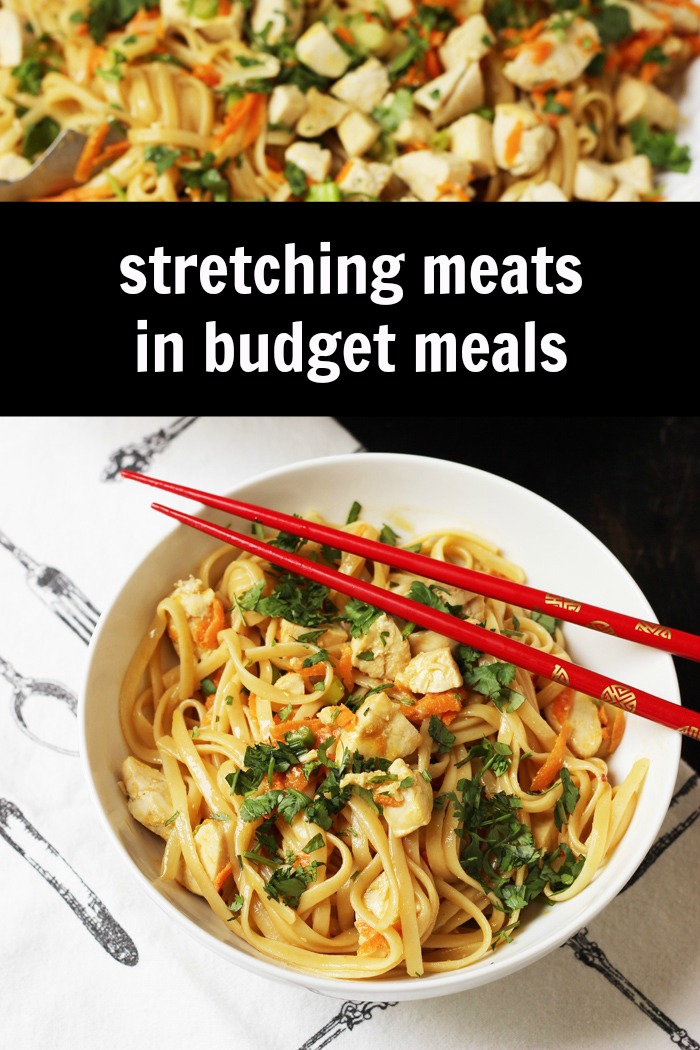 Originally published: May 16, 2008. Updated May 15, 2016.