With a quick homemade gravy and a single top crust, this Single Crust Pot Pie comes together easily, especially if you've got leftover cooked chicken or turkey.
Serve a Kale Salad with Red Grapes for a fun side dish to this easy freezer meal. It's a great Easy Chicken Casserole Recipe to add to your repertoire of Homemade Pies.
Jump to:
What says cozy, cold-weather dinner than a chicken pot pie? I'm not sure there is anything more comforting. Flaky pie crust, creamy sauce, succulent chicken and veggies—what could be better?
I love this particular version for it's mirepoix and mushroom base that adds such a woodsy, fall flavor to it.
A proper pie is, indeed, delicious, but a little more time-consuming to prepare than this simple single crust pie.
When you make a single crust pot pie, you can assemble it into whatever size you wish, making it an ideal meal to serve one person.
However many crusts you choose, a pot pie is an ideal casserole to make from fall to spring, especially if you've got leftovers from a pot roast, roast chicken or roast turkey.
Serving suggestions
I've seen pies served in the UK alongside mashed potatoes, gravy, and steamed vegetables, such as cabbage, peas, and carrots. Since I've already put those elements inside the pie, I like to serve it with a simple side salad, such as Caesar Salad or Kale Salad with Red Grapes, Almonds, and Scallions.
Ingredients
This recipe doesn't call for anything fancy, mostly pantry staples: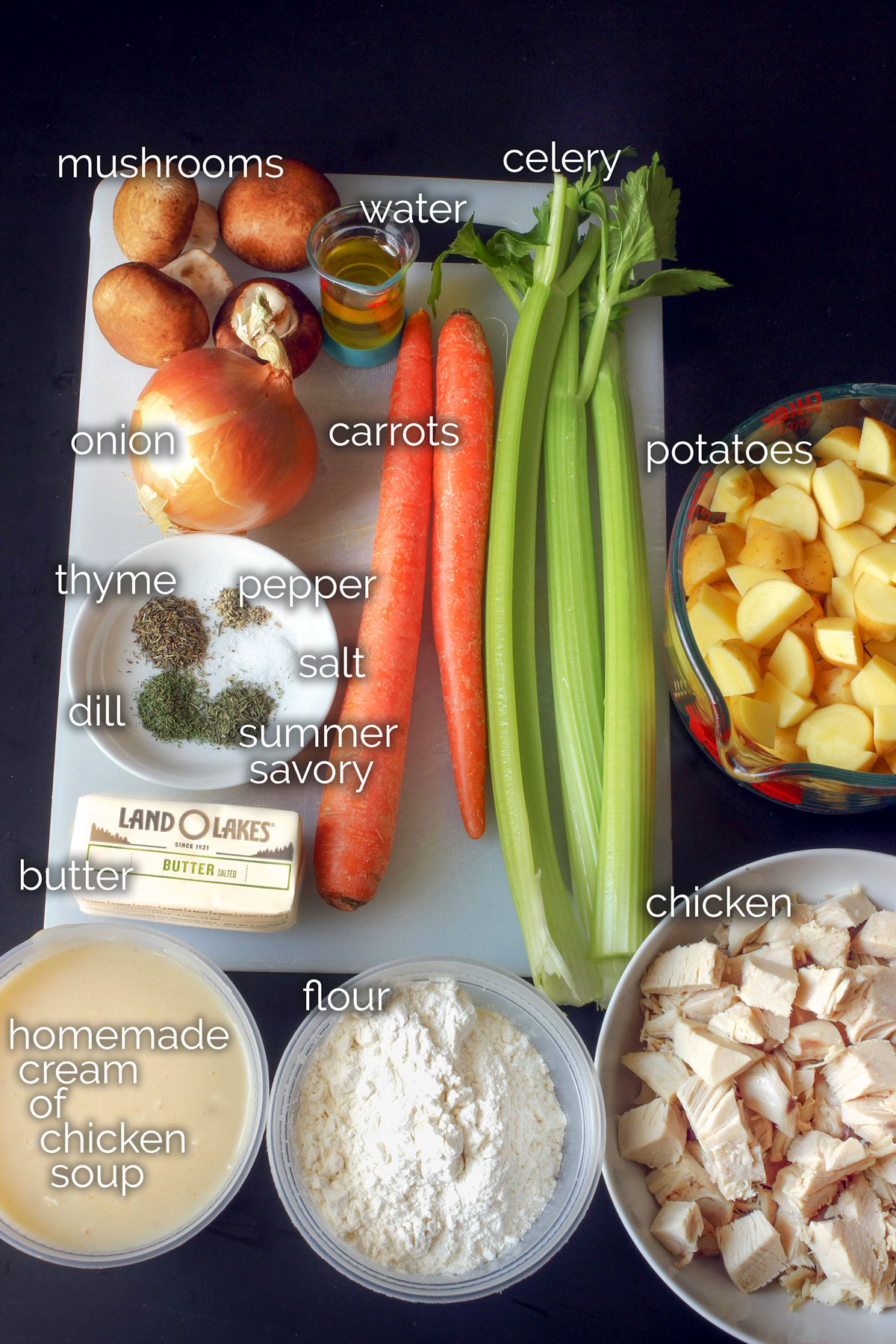 olive oil: You could use another cooking oil to cook the vegetables in if you prefer.
cooked vegetables: I used onions, celery, mushrooms, carrots, and potatoes, but feel free to use what you have on hand.
Cooked and cubed chicken: If you don't have chicken you can use Leftover Turkey. If you've got leftover pot roast or pork roast, you can use those meats as well.
cream of chicken soup – Homemade creamed soup makes a delicious gravy for pot pie, but you could also use any leftover Homemade Gravy.
herbs and spices: You will need some good old salt and pepper. As for the herbs I used dried dill, dried summer savory, and dried thyme.
pie crust: You will need flour, butter, and water to make a homemade pie crust or you can use a commercial pie dough if you prefer.
Substitutions
Can I use fresh herbs?
If you have them on hand, feel free to use fresh herbs. Dried herbs are always a bit more potent than fresh, so you will need to use more fresh herbs than what's called for in the recipe. For every 1 teaspoon of dried herbs, use 1 tablespoon of fresh herbs.
What is summer savory? Can I use something else?
Summer savory is similar to thyme or marjoram. It has a spicy, pungent aroma and has a peppery flavor that's milder than winter savory. You can substitute sage or rosemary if you prefer.
Tips for success
I'll tell you a secret. Chicken Pot Pie, single crust or not, can be very labor-intensive if you're making it all from scratch just for one dinner pie. The homemade sauce, the freshly cooked veggies and chicken, the delectable pie crust—they are must-makes, but they do take some time.
Anytime you can make these elements in batches or use leftovers from a previous meal you will reduce your effort while still maintaining the same level of deliciousness.
Plan for pot pie after a roast dinner.
When you're working out your meal plan, consider how your meals can work together to optimize your time and experience.
Chop extra onions, celery, carrots, and mushrooms when you're making other dishes.
Set aside enough cooked potatoes before you make mashed potatoes.
Chop up the meat when you're putting away the leftovers to tuck into a pie.
Make lots of gravy and freeze it in 2-cup portions for such a meal as this.
Make extra pie crust and stash it in the fridge or freezer while you're making other pies.
Step-by-Step Instructions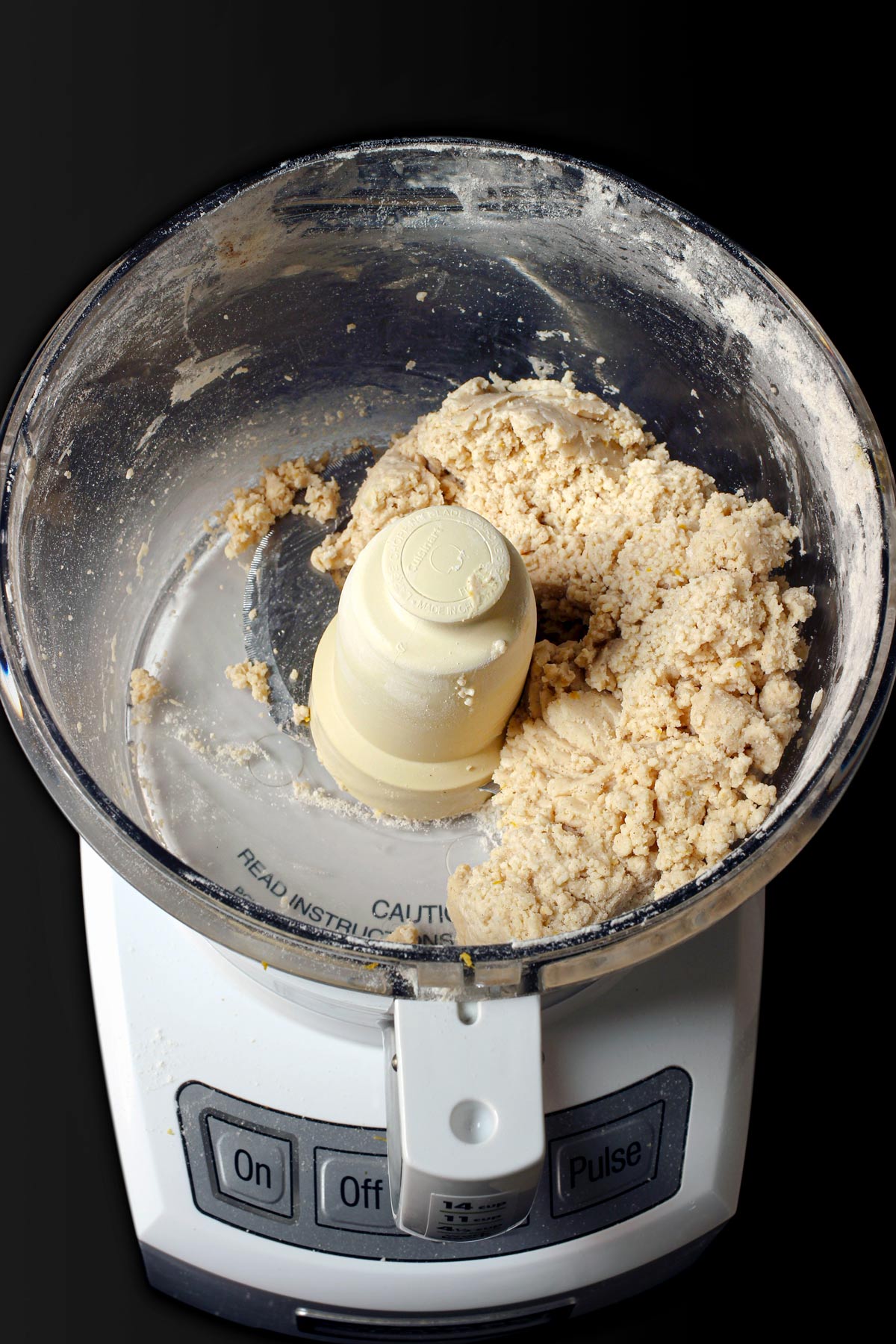 Make the pie crust. Chill this in the fridge while you prepare the other elements.
Prepare the sauce if you don't already have some made. Follow the directions to prepare the Cream of Chicken Soup. If you prefer, you could make Homemade Cream of Celery Soup or gravy instead. Set this aside.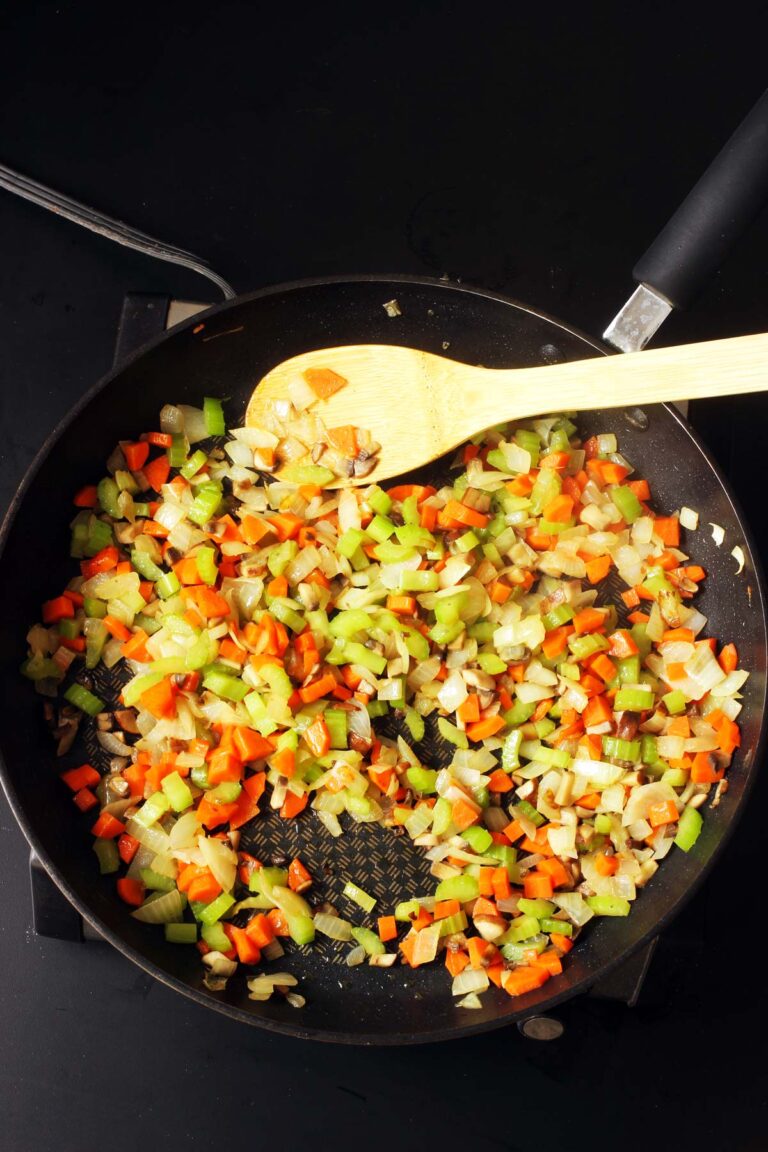 Prepare the vegetables by heating the oil in a skillet. Add the onion, celery, mushroom, and carrots to the pan. Cook, stirring, until the onions have gone clear and the vegetables are crisp tender. They will cook longer in the oven.
While the vegetables are cooking, boil the potatoes if you don't already have leftover cooked potatoes on hand.
In a large mixing bowl, combine the vegetables, potatoes, chicken, soup, and seasonings. Stir well.
Transfer the filling to a greased 9×13-inch baking dish.
Roll out the pie dough into a 10×14-inch rectangle. Place this over the filling in the dish, folding under the edges.
If you're baking right away, cut slits in the crust to allow steam to escape. If you're freezing the pie, cover the dish with a lid or heavy-duty aluminum foil.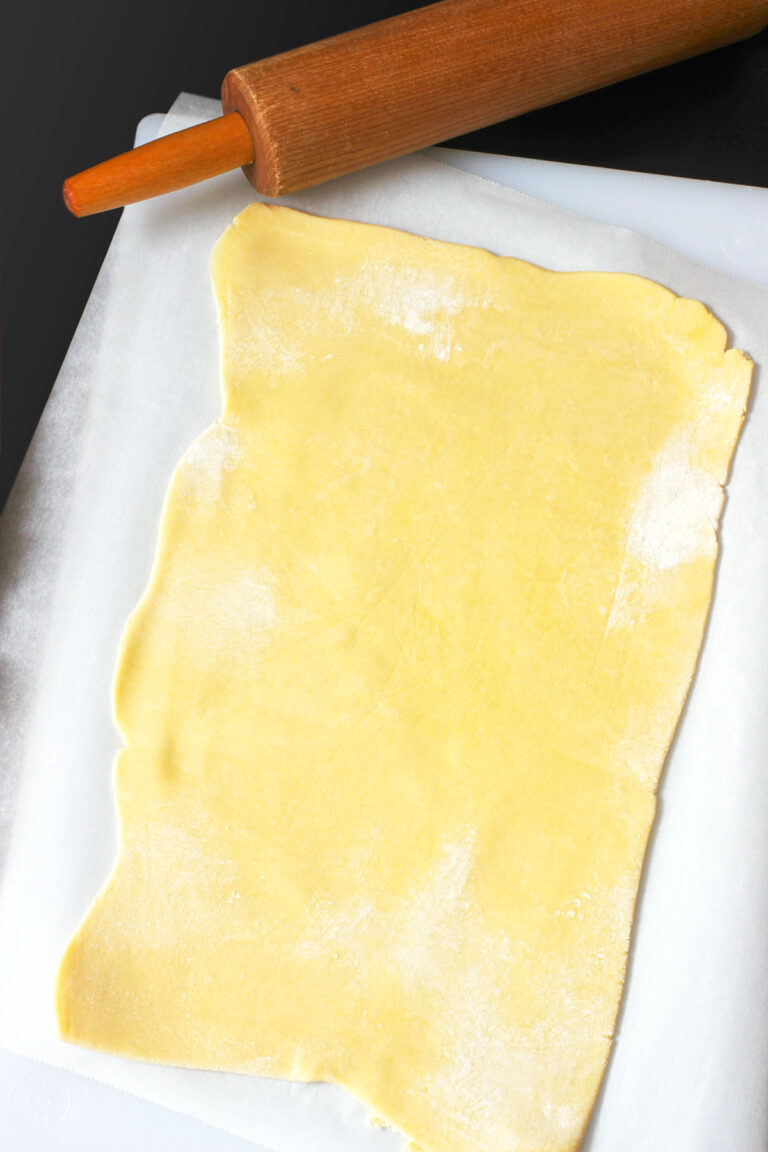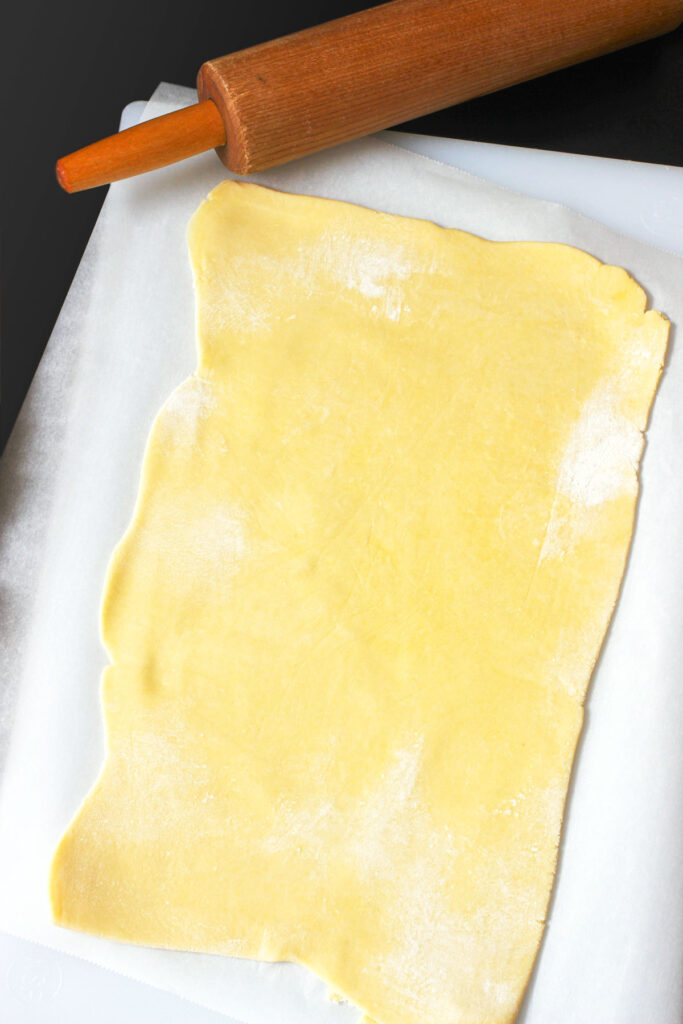 Storing leftovers
You can keep leftover pot pie, covered, in your fridge for up to 4 days. You could also freeze any leftovers for up to 3 months. Just simply wrap up any portions and then make sure to label the container or bag.
Reheating leftovers
You can reheat leftover pie in the microwave or in the oven.
Freezing instructions
You knew you could freeze chicken pot pie, right? It's great for freezing! Make several at one time so that your time investment is well served.
Make a large batch of Cream of Chicken Soup, cook up a bulk batch of potatoes and chicken, and get to sautéing the mirepoix and mushrooms.
Be sure to chill the filling prior to assembling several pies to freeze. This helps the pies freeze quickly and reduce the chance of freezer burn.
Use red potatoes for best texture after freezing. Russet potatoes can get a bit mushy.
Always label your freezer meals with the name of the dish, the date you prepared it, and the cooking instructions.
FAQs
What is a pot pie?
A pot pie is a savory main dish of cooked meat, vegetables, and a sauce of some sort, either topped with a pie crust or completely encased with both a top and bottom crust. The latter is what is often referred to as a "proper pie".
How do you make chicken pot pie crust from scratch?
The pie crust from a chicken pot pie is just like you would use for other pies. You can add cheese or herbs if you like, but it's a simple pastry of butter, flour, and water.
Recipe costs
Here at Good Cheap Eats we try to stretch our grocery dollar as far as we can while keeping things practical and delicious. Knowing how much a dish will cost you can help you plan well. Consider these costs for making this pot pie, when shopping at a mid-range grocery store in Southern California, not on sale:
flour – $0.20 ($2.69/5-lb bag)
butter – $0.92 ($3.69/lb)
olive oil – $0.40 ($6.49/16 oz)
onion – $0.75
celery – $0.19 ($1.99/stalk)
mushrooms – $0.50 ($1.99/8 oz)
carrots $0.30 ($0.99/lb)
potatoes – $1.98 ($0.99/lb)
chicken – $2.99/lb
cream of chicken soup – $0.96
spices – $0.10
A large pot pie, that serves 12 will cost about $9.29 at regular grocery store prices. This works out to 77 cents/serving!
How to save more
Here are some of the strategies you can use to make this recipe more economical:
Stock up on ingredients when they are on sale. For instance, when I see a great price on veggies or chicken stock, I'll buy lots of them and plan my meals around them. You can also buy certain items in bulk, to save even more money!
Use a whole chicken! Cooking a whole chicken (or buying one that Costco roasted for you) can be more economical than buying chicken pieces. Plus, you can use the carcass to make homemade stock.
Use up leftovers. It doesn't matter what kind of veggies you throw in. They add great flavor and nothing goes to waste. Feel free to adapt this basic pie recipes to use whatever meats or veggies you have on hand.
Use your freezer! You can freeze most of these ingredients, like the chicken, fresh herbs (if you're using), gravy, and the pie crust to have on hand so you can whip this up whenever you need to.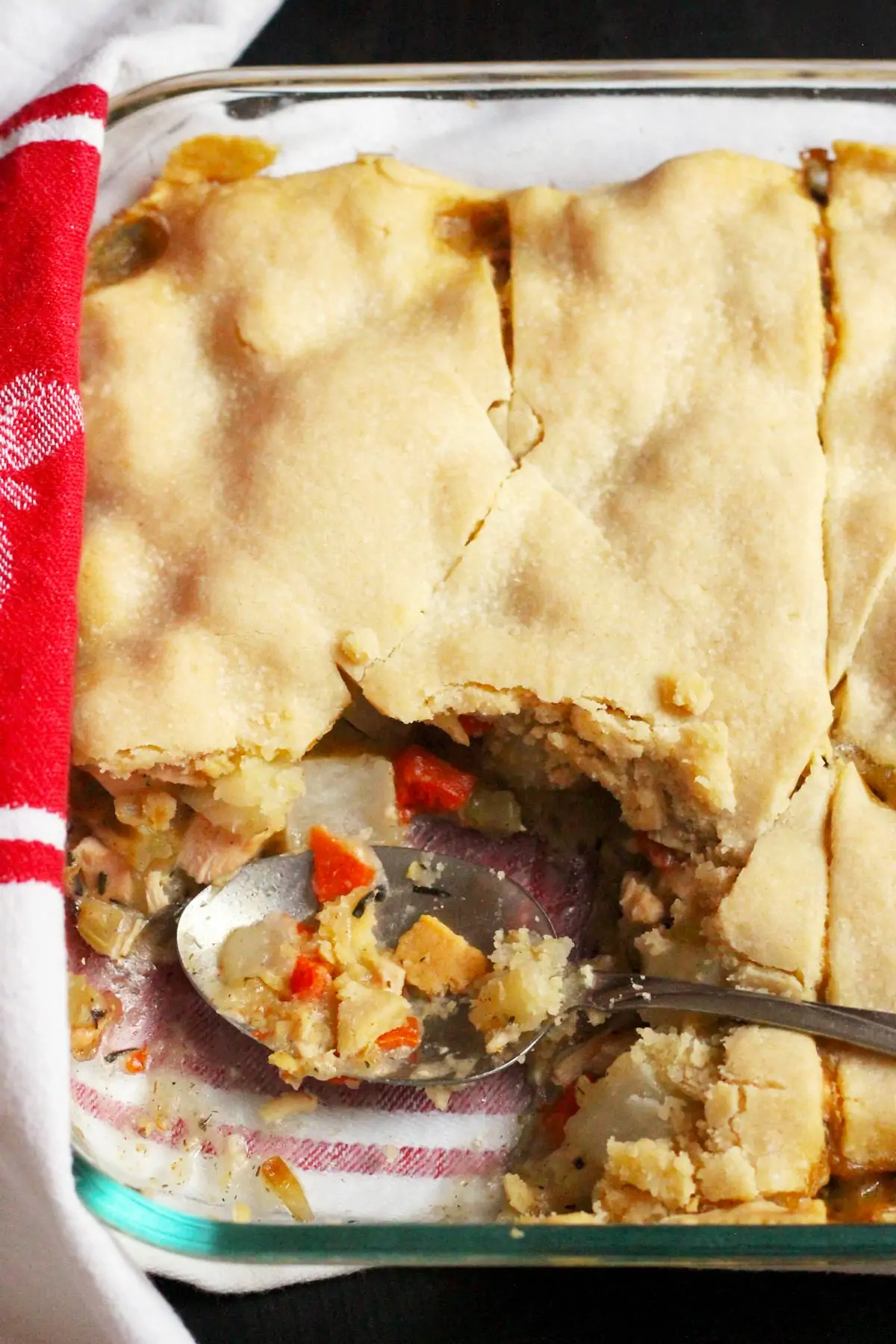 More Great Chicken Recipes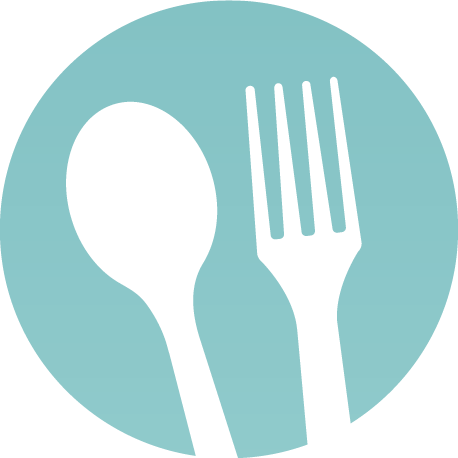 Tell us what you think!
We love to hear your experiences with Good Cheap Eats. Click the STARS on the recipe card or leave a STARRED comment to let us know what you think of the recipe.
Single Crust Pot Pie Recipe
This Single Crust Pot Pie comes together quickly, particularly if you've got holiday leftovers. Be sure to add it to the rotation for this holiday season.
Ingredients
1 ½

cup

unbleached, all-purpose flour

½

cup

butter

cut into cubes

¼

cup

water

cold

2

tablespoon

olive oil

1

onion

chopped

3

ribs

celery

chopped

1

cup

mushrooms (sliced)

1

cup

carrots (chopped)

salt

black pepper

4

cup

russet potatoes

cooked and cubed

3

cup

chicken (cooked and cubed)

turkey can also be used

1

batch

Homemade Cream of Chicken Soup

about 2 cups or leftover gravy

½

teaspoon

dried dill

½

teaspoon

dried summer savory

½

teaspoon

dried thyme
Instructions
Preheat the oven to 375 degrees. Spray a 9×13-inch baking pan with nonstick cooking spray.

Prepare the pastry crust. In a food processor fitted with a metal blade, pulse together the flour, butter, and ½ teaspoon salt, until coarse crumbs are formed. Alternatively, you can do this in a bowl with a pastry blender or two table knives. Add the water a few drops at a time until the dough comes together easily. Transfer the dough to a sheet of plastic wrap. Form it into a flat disk or block, wrap well, and refrigerate until ready to assemble the pie.

In a large nonstick skillet, heat the oil until shimmering. Add the onion, celery, mushrooms, and carrots. Saute on low for 15 minutes until the vegetables are tender and caramelized. Season to taste with salt and pepper.

Meanwhile, simmer the potatoes in salted, boiling water if you don't already have leftover cooked potatoes to use.

In a large bowl, combine the cooked vegetables, cream of chicken soup, chicken, and herbs. Pour this mixture into the prepared baking dish.

Transfer the dough to a lightly floured surface and roll out to a 10×14 inch rectangle.

Fit the dough over the top of the chicken filling. (If you're going to freeze the pie, wrap it well and store in the freezer at this point.)

Cut a few vent holes and bake for 45 to 60 minutes until the crust is golden brown and the filling is bubbly.

If baking a frozen pie, do not thaw. Place the pie in a 400 degree oven for 15 minutes. Then reduce the heat to 375 degrees and continue baking until done, about 45 minutes more.
Notes
Store leftovers covered in the fridge for up to 4 days. You can also freeze leftovers for up to 3 months. 
Nutrition
Calories:
236
kcal
|
Carbohydrates:
18
g
|
Protein:
8
g
|
Fat:
15
g
|
Saturated Fat:
6
g
|
Cholesterol:
42
mg
|
Sodium:
108
mg
|
Potassium:
284
mg
|
Fiber:
2
g
|
Sugar:
2
g
|
Vitamin A:
2096
IU
|
Vitamin C:
5
mg
|
Calcium:
20
mg
|
Iron:
1
mg
Tried this Recipe? Tell us what you think!
Your reviews help us develop better recipes and give newcomers the confidence to try your favorites. Scroll down to leave a starred comment.
This post was originally published November 13, 2016. It has been updated for content and clarity.