Don't like freezer cooking because of the mysteries of thawing freezer meals? Here are a few strategies to help make sense of it all as well as some freezer meal recipes that you DON'T have to thaw.
You've heard how freezer meals can save you time. So, you do a little cooking to freeze and have this lovely stash of goodies in the freezer. You're so excited about all the time you're going to save!
In great anticipation of a hot dinner in minutes, you pull something from the freezer and pop it in the oven and dinner is ready!
Two. Hours. Later.
What happened here? That didn't save you TIME at all! It just made everyone in the house hangry!
Well, my friend. It's all about the thawing.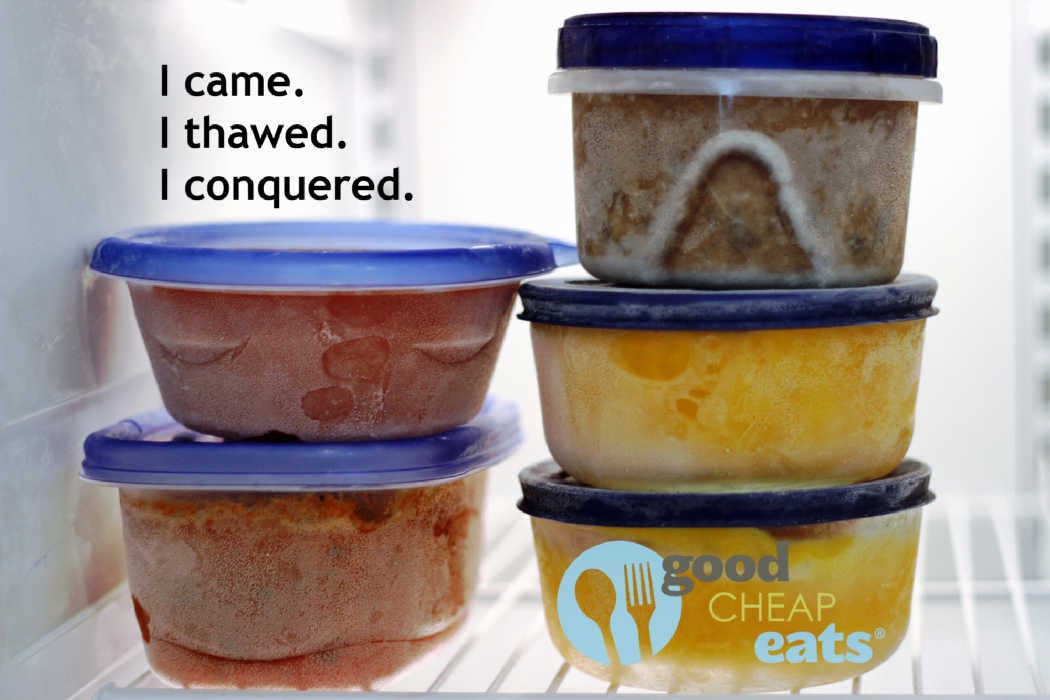 It's true that freezer cooking can save you time, but you need to know that there are some meals that need to be thawed in advance of reheating, and luckily, some that don't.
Consider these tips for thawing your freezer meals:
Tips for Thawing Freezer Meals
1. Thaw frozen foods in the refrigerator.
Food thaws from the outside in, as warm temperatures defrost the outer layers. This means that the outside can heat up to unsafe temperatures well before the inside is thawed. For food safety, always thaw freezer meals and other frozen foods in the refrigerator.
(The exception would be baked goods that are safe at room temperature.)
If you're in a rush, you can thaw frozen foods in a COLD water bath. Do not use hot water. Change the water frequently to ensure food safety.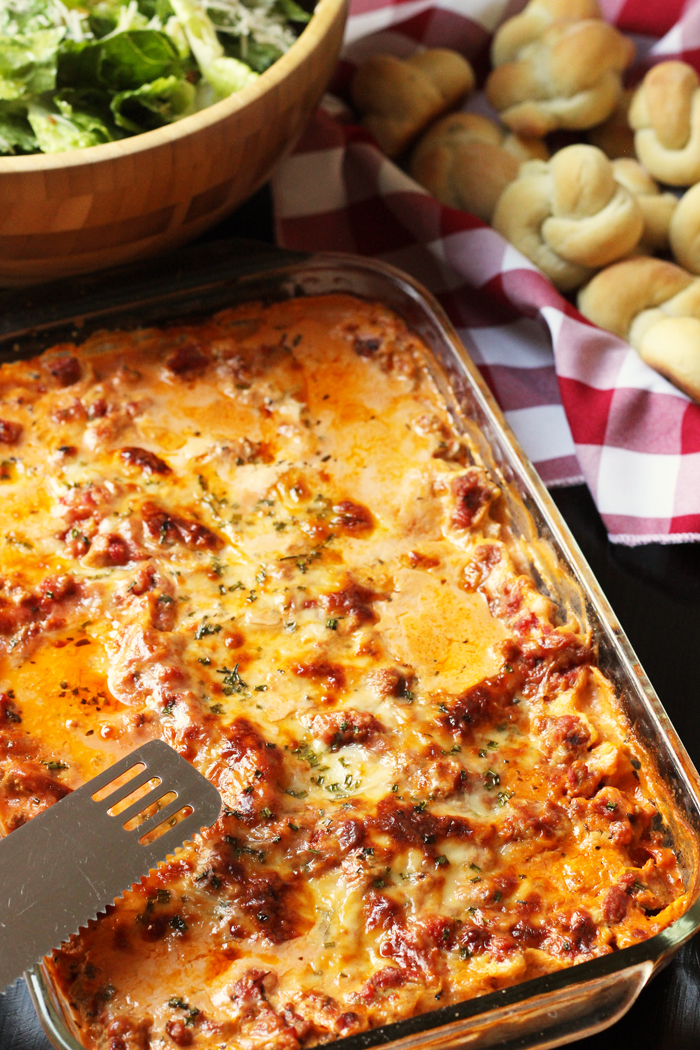 pictured: Easy Lasagne with Fresh Basil and Chives
2. Thaw casseroles completely.
Some foods can be reheated from frozen with great results, however others really need to be defrosted through and through. For best results, very thick casseroles, like lasagna and baked ziti, need to thaw completely. Again, in the refrigerator.
You can technically bake a frozen casserole, but you risk cold spots in the middle. And much longer cooking times.
Thinner casseroles like rolled enchiladas can sometimes get by with a quick 20-minute rest at room temperature before baking, but the tortillas may dry a bit more than preferred as you wait for the filling to heat up.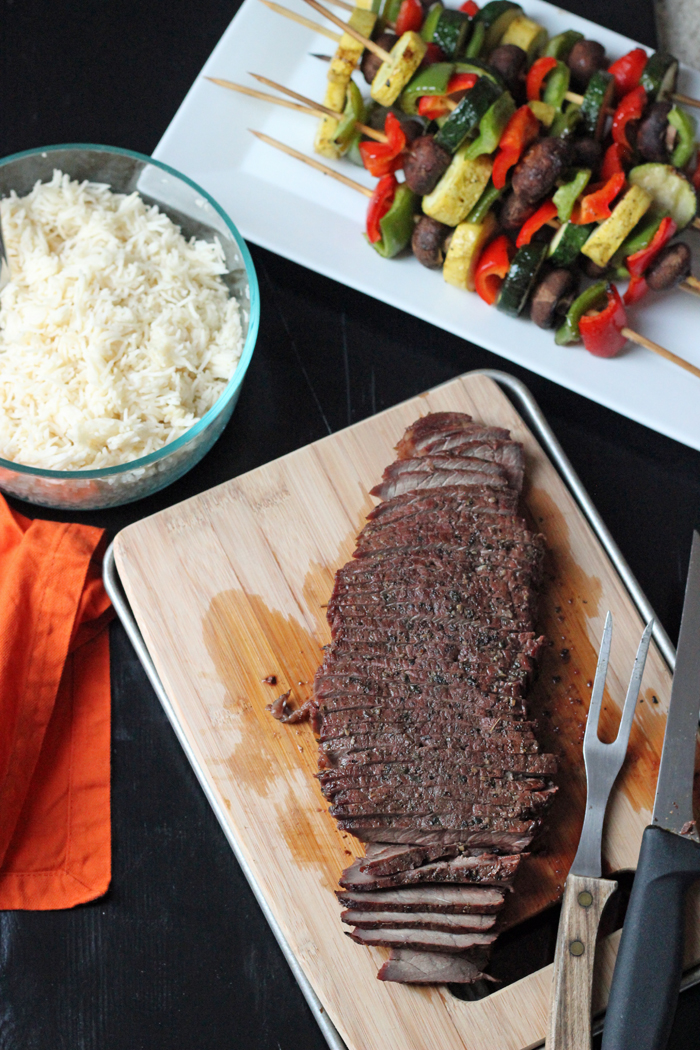 pictured: Mediterranean Grilled Steak Recipe (Freezer-Friendly)
3. Same goes for marinated meats.
Marinated chicken and meats are best cooked completely thawed to allow the cells to reabsorb moisture before being cooked again.
Of special note: always thaw meats on a tray so the drips don't contaminate other items in the refrigerator.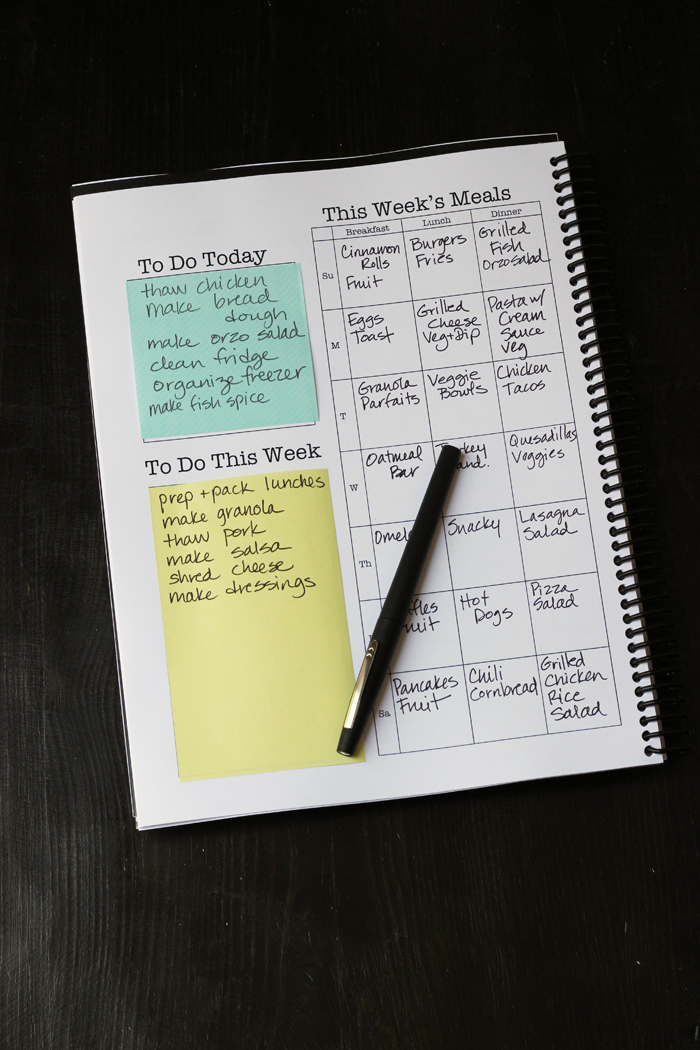 pictured: The Print & Go Planner
4. Thaw several days in advance.
The amount of time it takes to thaw something will depend on the temperature of your refrigerator and how often it's opened. That means: unpredictable.
Thaw items a day or two before you need them so that you can avoid finding a half-frozen meal on the day you want to cook it.
If you have several freezer meals planned during the week, pull them out three at a time. They will likely thaw at different rates and provide you with some choices when it's time to get dinner ready.
Ready to get cooking? Freezer Cooking, that is?
Take the Freeze Your Assets workshop.
Over four weeks, I'll help you get organized so you can make freezer meals a regular part of your kitchen strategy.
Through a printable workbook, five learning modules, five 30-minute coaching calls, and a private chat group to share ideas, ask questions, and get personalized help, you'll up your freezer cooking game so you can save money, time, and a few brain cells.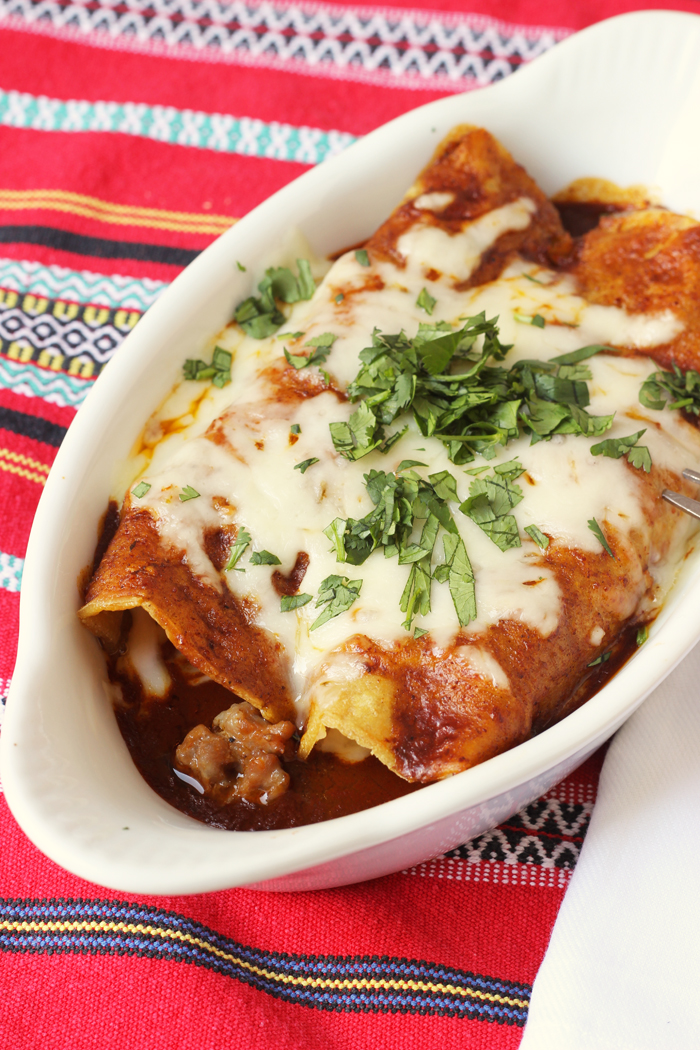 pictured: Cheesy Sausage Enchiladas
What if you forget to thaw your freezer meals?
Well, it happens. In fact, I'm the Queen of Forget to Thaw. It's such a bummer when dinnertime rolls around and I don't have a quick fix, but I have a freezer full of food.
One solution to the dilemma is to stock up on some freezer meals that don't need a complete defrost before reheating.
Here are some of our favorite freezer meals that don't need to be thawed in advance:
Freezer Meals You Don't Need to Thaw
What's your favorite freezer meal that you don't have to thaw?