Fire up the grill and get cooking! But first mix up some marinade to prep this Mediterranean Grilled Steak recipe. It's perfect as a main dish protein or folding into pitas.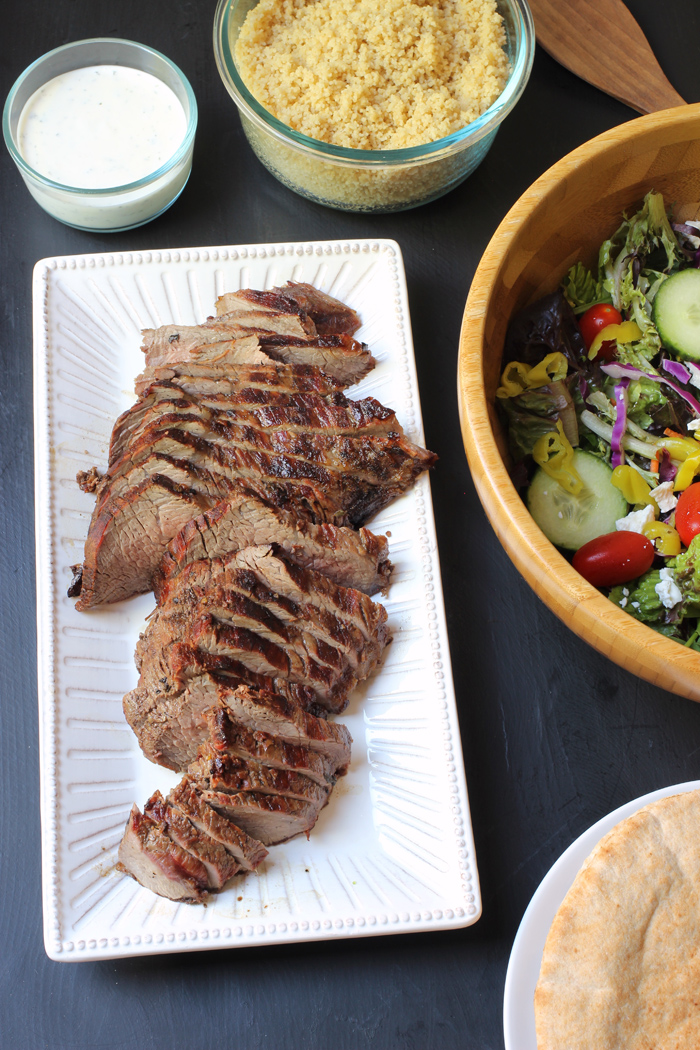 Tri-tip marinated and grilled
Don't you just love the flavors of grilled meat, especially one that's been marinated in herbs and spices, soaking up flavor? The aroma and taste just can't be beat.
Restaurant meals are delicious, but you can stretch your dollar so much further if you make grilled steak at home.
Over the years I've watched beef prices rise, much to my dismay. Currently, they've settled in an almost-comfortable range, but I'm guessing we'll never see $1.99/lb for tri-tip on a regular basis again.
Yes, my friends, I remember when….
One of my biggest disappointments at the butcher counter, however, has been the leaking of a Central Coast secret. Tri-tip used to be virtually unheard of outside of California. It was our own special thing.
Now, it's everywhere.
Its rise in popularity, among other factors, has also made it no longer a cheap meat. So, that means I've had to step outside my comfort zone and try other, more affordable cuts from time to time.
Turns out that's not such a bad thing.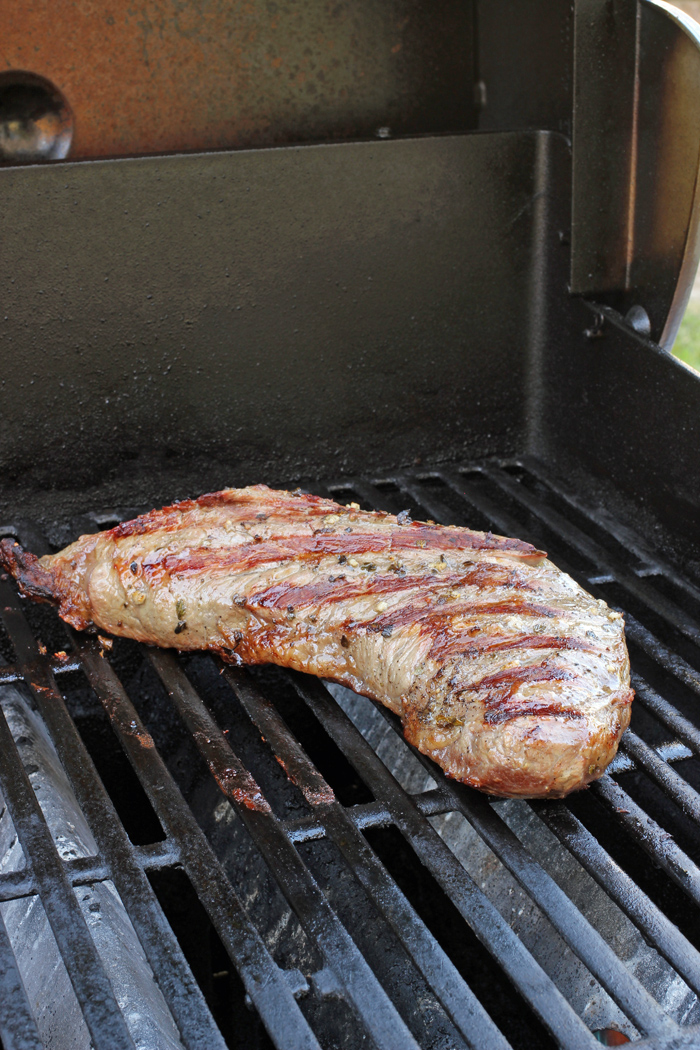 Easy & Affordable Mediterranean Grilled Steak Recipe
For one thing, it's prompted me to experiment. Like with this Mediterranean Grilled Steak recipe. Full of flavor and freezer-friendly, it's great as a main dish protein, but also delicious in sandwiches and wraps.
It's a nice change from your standard grill rub.
What's the best steak to grill?
Of course most people will say filet mignon or T-bones. Those are awesome steaks. However, they're not super affordable, especially if you're feeding a crowd.
Instead, there are a number of larger steaks that you can grill and then slice to feed many people.
I still prefer tri-tip, like this Spicy Grilled Tri Tip Recipe,over all others for this purpose, but I'm slowly getting the hang of other cuts, such as the flank steak or what is labeled here as "London broil". Forget that London broil is really just a style of preparation. The butcher may market it that way anyway.
London Broil marinated and grilled
How long should I marinate steaks?
Once you bring your "London Broil" steak home, be sure to marinate it. It's one of those cuts that needs a marinade to help tenderize the fibers.
You want to marinate this steak for at least 2 hours to overnight.
This Mediterranean Grilled Steak recipe is the perfect marinade. Mix up the marinade, fill a few bags, stuff them with steak, and toss them in the freezer. Then you can have grilled steak all summer long.
You can use whatever kind of steaks you like, or even a whole try-tip. You'll see both London Broil and Tri-tip in the pictures here.
How long do I cook a steak on each side?
That really depends on how you like your steak. It will also depend on how thick your steak is. This is the temperatures according to Traeger Grills:
Rare: 2-3 each minutes each side. The internal temperature should read 120-130°F degrees.
Medium Rare: 3-4 minutes each side. The internal temperature reaches 130-135°F.
Medium: 4-5 minutes each side. The internal temperature reaches 135°F- 145°F.
Well Done: 5-6 minutes each side. The internal tempearture reaches 155-165°F.
The USDA does recommend that steaks be cooked to at least an internal temperature of 145oF, which would be classified as medium.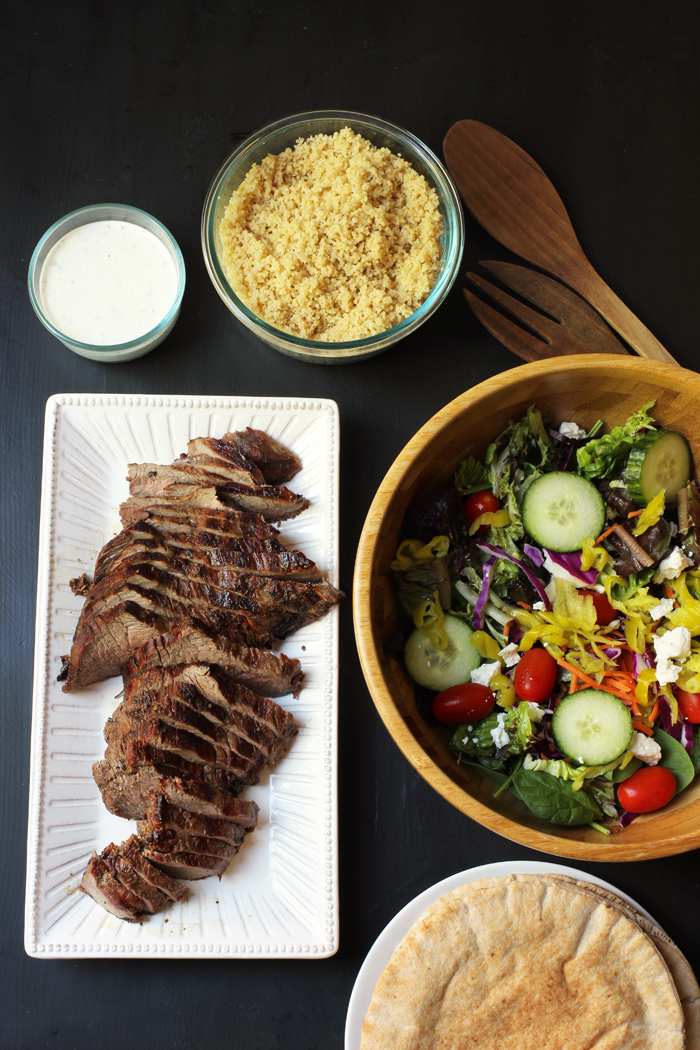 What do I serve with grilled steak?
You can serve this Mediterranean Grilled Steak recipe as a main dish protein with a Grilled Vegetable Couscous Salad , an Easy Greek Pasta Salad, or this Simple Brown Rice Pilaf Recipe, or you can do like we usually do, and slice it thin against the grain and fold it into pita breads.
It's also delicious served like a wanna-be gyro.
And if you have any leftovers, make my Italian Salad Recipe and top it with some sliced steak!
How can I make marinated steak into a freezer meal?
Marinated meats are some of the most ideal freezer meals. You can assemble the marinade just as you normally would. Add it to the meat in a ziptop freezer bag and then place the bag on a tray in the freezer.
Once the meat is frozen firm, you can remove the tray from the freezer. As in marinating chicken for the freezer, the tray prevents the plastic bag full of marinade from getting stuck between the wires of your freezer rack and freezing solid.
You don't want to dismantle your freezer in order to remove your steak. Trust me.
One of the great benefits of making this Mediterranean Steak for the freezer is that you can take advantage of sales and make several batches at one time. I like to make one to cook on the day of preparation and a few extras to freeze.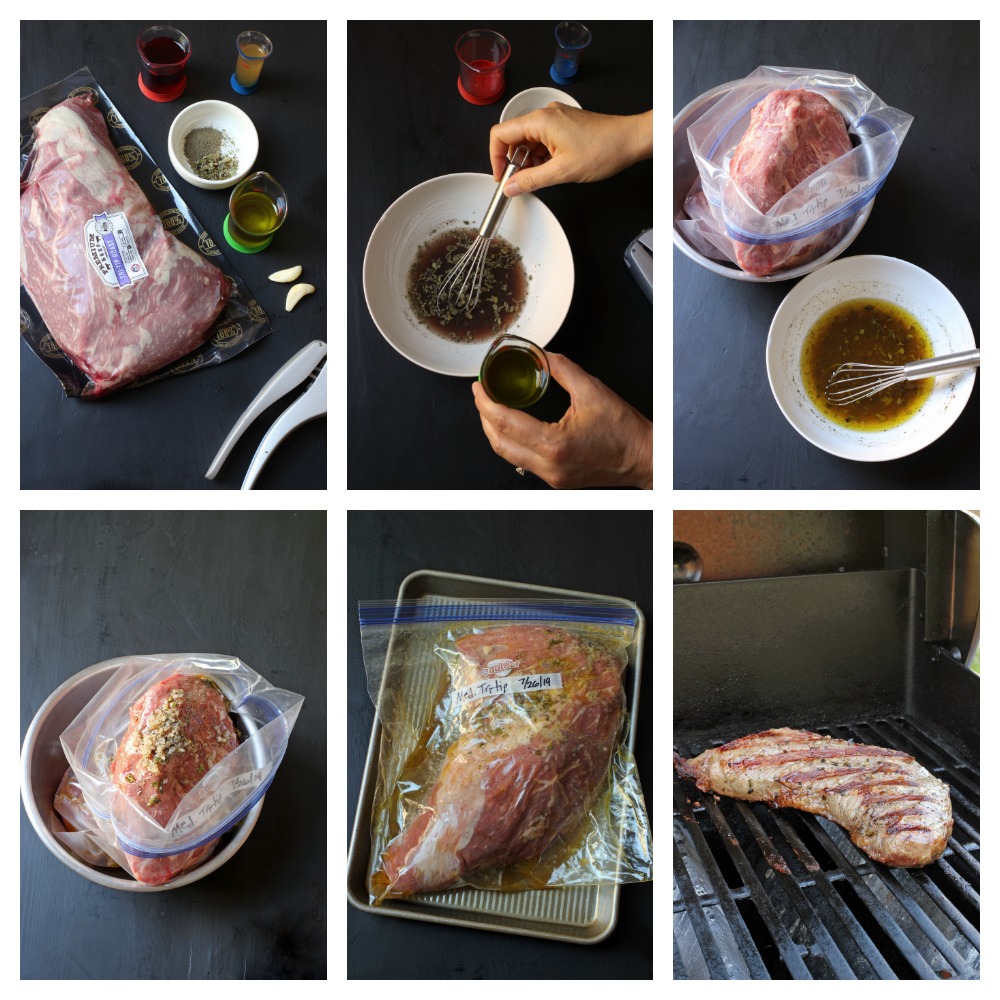 How to make this good and cheap:
Here are some of the strategies you can use to make this recipe more economical:
Meal plan around what's on sale. Don't decide to make this when steaks are $10/pound and you have none in the freezer. Wait until the price is right.
Stock up on ingredients when they are on sale. For instance, when I see a great price on tri-tip or London Broil, I buy a lot.
Price match. I track my prices so that I know the best prices on the items we use the most. That means I buy beef at Ralphs or ALDI on sale because they have the best prices for my area.
Tools I use to make this recipe easy:
This is a pretty straight-forward dish. You don't need any fancy equipment. However, having some good basic kitchen tools can really make your time in the kitchen more enjoyable. Over time, I've honed my collection so that they are perfect for my needs. Here are the tools that I like to use in this recipe.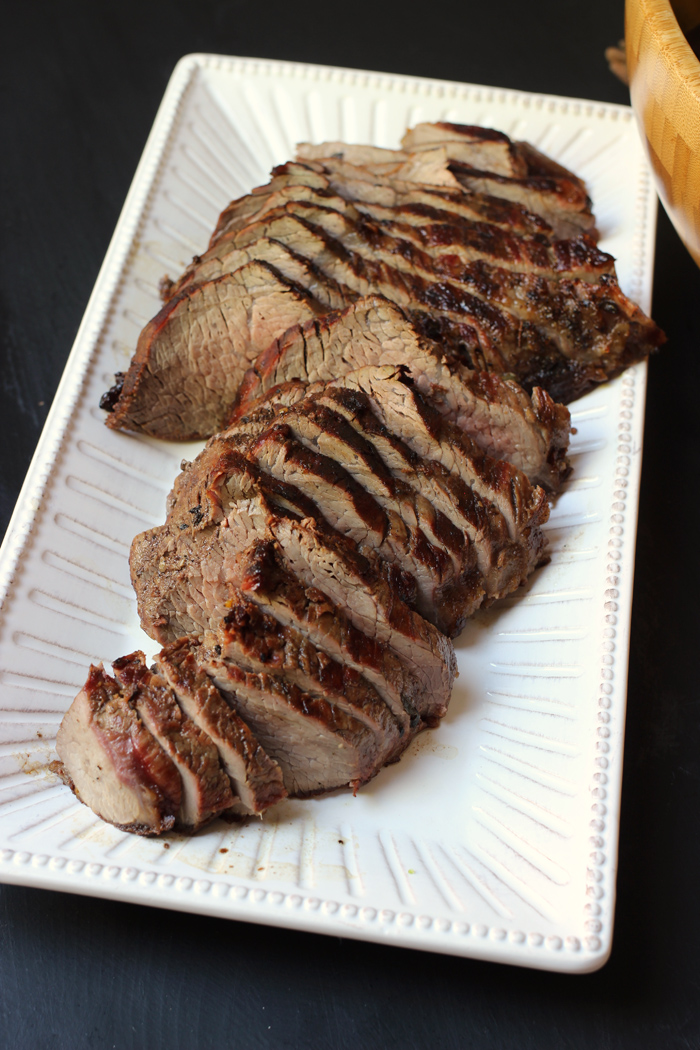 If you prepare this recipe, be sure to take a picture and hashtag it
#GOODCHEAPEATS
. I can't wait to see what you cook up!
Mediterranean Grilled Steak
Fire up the grill and get cooking! But first mix up some marinade to prep this Mediterranean Grilled Steak. It's perfect as a main dish protein or folding into pitas.
Ingredients
1/4

cup

red wine vinegar

1

tbsp

apple cider vinegar

2

clove

garlic

minced

1

tsp

dried oregano

1/2

tsp

black pepper

1/4

cup

olive oil

2 to 3

lb

beef steak

such as London Broil, flank steak, hanger steak, or skirt steak
Instructions
In a gallon-size freezer bag, combine the vinegars, garlic, oregano, and pepper. Swish or whisk to combine. Add the oil and combine.

Add the steak to the bag and press out the air. Massage the bag to coat the steak with the marinade. Refrigerate for 2 hours or overnight.

You can also freeze the steak in the marinade. Thaw in the refrigerator before proceeding.

Heat an outdoor grill until hot. Grill the steak until desired doneness. Allow steak to rest for 2 to 5 minutes before slicing against the grain.
Notes
Note: tri-tip can also be used.
Nutrition
Calories:
84
kcal
|
Fat:
9
g
|
Saturated Fat:
1
g
|
Sodium:
1
mg
|
Vitamin C:
0.3
mg
|
Calcium:
7
mg
|
Iron:
0.2
mg