Fire up the grill and get cooking! But first mix up this Greek marinade and prep this easy Grilled Sirloin Tip Steak recipe. Thinly sliced beef soaks up all the delicious Greek Spice Blend and the tang of red wine vinegar.
This steak is perfect as a main dish protein or for folding into Greek Pita Sandwiches. Served alongside this Grilled Vegetable Couscous Salad, it's a wonderful taste of the Mediterranean at home!
Jump to:
It used to be that tri-tip was my go-to beef cut for grilling. Back in the days when it was less than $2/pound. Those days are gone, but turns out that's not such a bad thing.
Necessity, that wonderful mother of invention, has prompted me to experiment. Recently I found sirloin tip steak for a great price – no sale involved.
I marinated it in a tangy Greek Marinade and the result is an easy, affordable main dish protein that's equally delicious in sandwiches and wraps.
Why Make This
It's a fun change. Whether sirloin tip is new to you or just the Greek marinade, this is a refreshing change from your standard steak and grill rub.
It's affordable. With food costs rising, meat for less than $4/pound is a fantastic deal.
It's easy and freezer friendly. The work for this recipe is mostly waiting time. You can mix up the Greek marinade in about 2 minutes, toss it on the meat, and then just walk away. Such an easy recipe deserve some real estate in your freezer. Make a double — or triple — batch and take it easy for several nights in the future.
Ingredients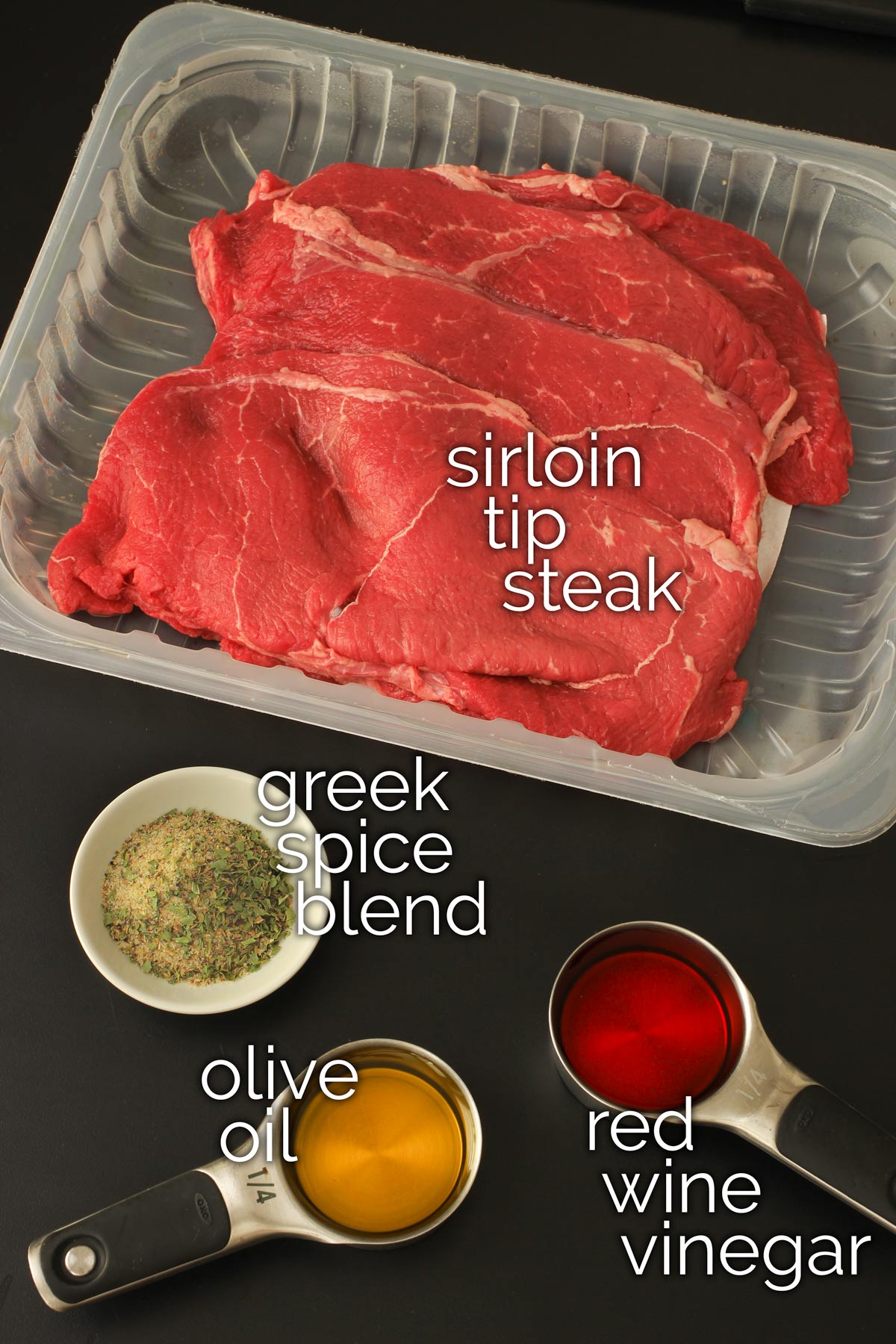 You don't need much for a grilled sirloin tip steak dinner that's out of this world!
sirloin tip steak – what I buy is regularly $3.99/pound at my regular grocery store. It's also marked carne milanesa.
red wine vinegar – You can use other wine vinegars if you prefer, but red is ubiquitous along the Mediterranean Sea.
Greek spice blend – I make mine homemade, but you can buy a commercial blend like Cavender's if you prefer. (Homemade is cheaper though!)
olive oil – Marinades do not need the pricier extra virgin olive oil. You can also use a different cooking oil if you prefer. Olive oil is traditional for a Greek marinade, but the spices and vinegar will give plenty of flavor.
Step-by-Step Instructions
Here's how to prep the Greek Marinade and grill the sirloin tip steak:
1. Prepare the Greek marinade.
In a small dish, combine the red wine vinegar, olive oil, and Greek seasoning mix. Whisk well to combine.
2. Marinate the meat.
Place the sirloin tip steaks in a gallon size, ziptop freezer bag. Pour the marinade over the steaks.
Close the bag, removing as much air as possible. Massage the bag so that the marinade distributes evenly around the meat. Place the bag on a tray in the refrigerator and allow to marinate for 1 to 24 hours.
3. Grill the steak.
Heat an outdoor grill to hot. Remove the steak from the marinade, shaking off the excess and place it on the hot grill.
Cook 8 to 10 minutes, turning once, until desired doneness. Remove the cooked steak to a cutting board and slice or chop to serve.
Freezing instructions
Marinated meats are some of the most ideal freezer meals. You can assemble the marinade just as you normally would. Add it to the meat in a ziptop freezer bag and then place the bag on a tray in the freezer.
Once the meat is frozen firm, you can remove the tray from the freezer. As in marinating chicken for the freezer, the tray prevents the plastic bag full of marinade from getting stuck between the wires of your freezer rack and freezing solid.
You don't want to dismantle your freezer in order to remove your steak. Trust me.
One of the great benefits of making meat and marinades for the freezer is that you can take advantage of sales and make several batches at one time. I like to make one to cook on the day of preparation and a few extras to freeze.
Serving Suggestions
You can serve this Mediterranean Grilled Steak recipe as a main dish protein with a Grilled Vegetable Couscous Salad , an Easy Greek Pasta Salad, or this Simple Brown Rice Pilaf Recipe, or you can do like we usually do, and slice it thin against the grain and fold it into Greek Pita Sandwiches.
And if you have any leftovers, make my Italian Salad Recipe and top it with some sliced steak!
FAQs
What is sirloin tip steak?
Also known as Round tip or the "knuckle", the sirloin tip is an inexpensive cut of beef that comes from the rump or hind legs of the cattle.
What is sirloin tip steak good for?
This cut is boneless and lean, making for good kabobs, stew meat, or cubed steak. Sliced thinly and marinades, it makes a nice alternative to doner lamb/beef in gyro sandwiches.
How long should you marinate sirloin tip steak?
If thinly sliced, you can marinate the steak in as little time as an hour. For thicker cuts, allow 4 to 24 hours.
What is Greek marinade good for?
Greek marinade is great for steak, but also delicious on chicken, pork, and lamb, as well as shrimp. If you choose to marinate shrimp, do not marinate for longer than 15 minutes, as the seasoning may overpower the seafood. When not used on raw meat, the Greek marinade by itself is delicious as a salad dressing.
Recipe Costs
Knowing how much it costs you to prepare a recipe can help you decide if it's the type of recipe to make regularly or one you might want to save for special occasions. Let's crunch some numbers and see how this recipe pencils out.
sirloin tip steak – $7.98
Greek seasoning mix – $0.18
red wine vinegar – $0.36
olive oil – $0.80
When shopping at a mid-range grocery store at non-sale prices, you can expect to pay $9.32 for top sirloin steak for 8. This works out to be $1.17 a person!
Not bad for a hearty, flavorful protein.
Save Even More
Here are some of the strategies you can use to make this recipe more economical:
Meal plan around what's on sale. Don't decide to make this when steaks are $10/pound and you have none in the freezer. Wait until the price is right.
Stock up on ingredients when they are on sale. For instance, when you see a great price on sirloin tip steak, snatch it up and freeze it.
Price match. I track my prices so that I know the best prices on the items we use the most. That means I buy beef at Ralphs or ALDI on sale because they have the best prices for my area.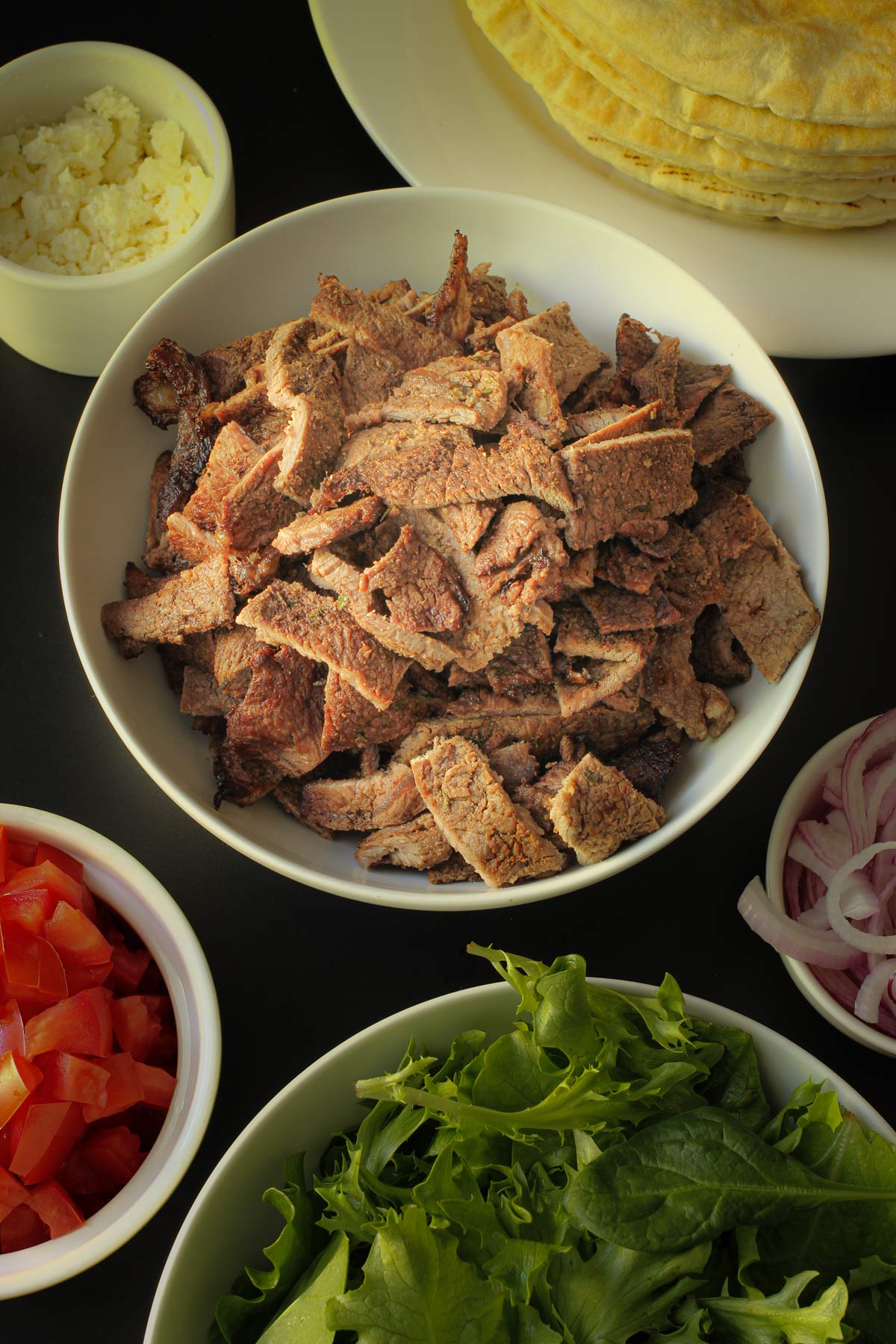 More Great Beef Recipes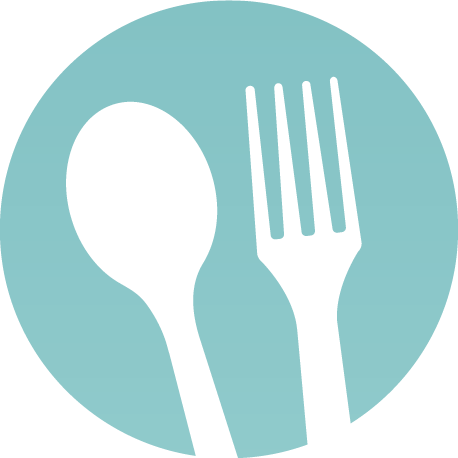 Tell us what you think!
We love to hear your experiences with Good Cheap Eats. Click the STARS on the recipe card or leave a STARRED comment to let us know what you think of the recipe.
Grilled Sirloin Tip Steak with Greek Marinade
Fire up the grill and get cooking! But first mix up some Greek marinade to prep this Grilled Sirloin Tip Steak. It's perfect as a main dish protein or for folding into pitas.
Ingredients
¼

cup

red wine vinegar

1

tablespoon

Greek Spice Blend

¼

cup

olive oil

2 to 3

lb

sirloin tip steak

other cuts, such as tri-tip, London Broil, flank steak, hanger steak, or skirt steak can also be used in the Greek marinade
Instructions
In a gallon-size freezer bag, combine the vinegar and spice blend. Swish or whisk to combine. Add the oil and combine.

Add the steak to the bag and press out the air. Massage the bag to coat the steak with the marinade. Refrigerate for 2 hours or overnight.

You can also freeze the steak in the marinade. Thaw in the refrigerator before proceeding.

Heat an outdoor grill until hot. Grill the steak until desired doneness. Allow steak to rest for 2 to 5 minutes before slicing against the grain.
Notes
Promptly store leftovers in an airtight container in the refrigerator, for up to 3 days.
Nutritional values are approximate and based on ⅛ recipe.
Other uses: The Greek marinade can be used on chicken and pork as well as other cuts of beef. If you'd like to use it on shrimp, you can do so, but limit the marinating time to 15 minutes.
Nutrition
Calories:
86
kcal
|
Carbohydrates:
6
g
|
Protein:
1
g
|
Fat:
7
g
|
Saturated Fat:
1
g
|
Polyunsaturated Fat:
1
g
|
Monounsaturated Fat:
5
g
|
Sodium:
7
mg
|
Potassium:
295
mg
|
Fiber:
2
g
|
Sugar:
3
g
|
Vitamin A:
976
IU
|
Vitamin C:
16
mg
|
Calcium:
41
mg
|
Iron:
1
mg
Tried this Recipe? Tell us what you think!
Your reviews help us develop better recipes and give newcomers the confidence to try your favorites. Scroll down to leave a starred comment.
This post was originally published in October 2010. It has been updated for content and clarity.