Having a repertoire of freezer meals you can give as gifts in your arsenal, or better yet, in your freezer, is a great way to bless others with time as well as food.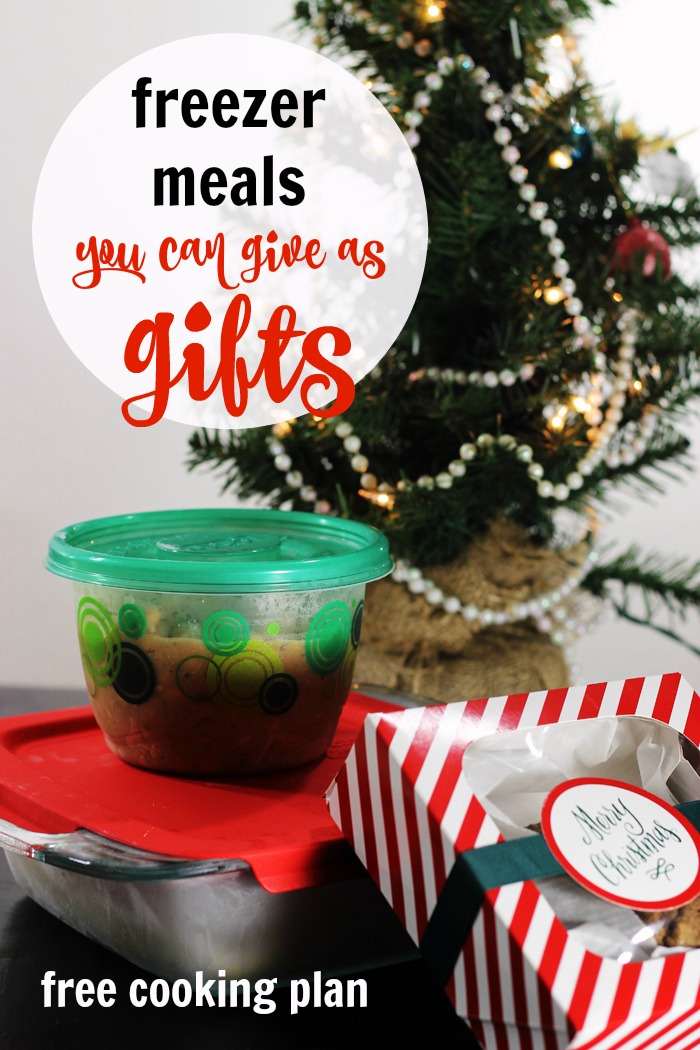 This week I spent some time doing some freezer cooking. I try to put away some freezer meals at least once a month to buy myself some free time later in the month. I'm never disappointed by investing the effort.
If you get the weekly newsletter, you should have received my cooking plan on Sunday afternoon. This month, I designed the free meal plan in light of holiday gift giving. All the recipes in the plan can be easily divided in order to share them with others. They are also some amazing dishes that your family will love as well as your friends.
Freezer Meals You Can Give as Gifts
Freezer meals you can give as gifts are some of the best you can make. While the stash in your freezer can bless your own family, it also frees you up to share with folks you want to bless: the elderly neighbor, the friends going through a tough time, the family with the new baby. Freezer meal gifts are the bomb, my friends.
It isn't hard to put together a freezer meal gift, and if you know your recipient well, you can tailor the meal to suit their lifestyle really well. I know that some of my favorite gifts ever have been of the edible variety!
This week, instead of doing all my freezer cooking in one day, I decided to spread it out over five days. I bought all my groceries on Sunday, and then divided the recipes out over the course of a week. I also threw in some extra meals not on this cooking plan so that I could beef up our freezer arsenal.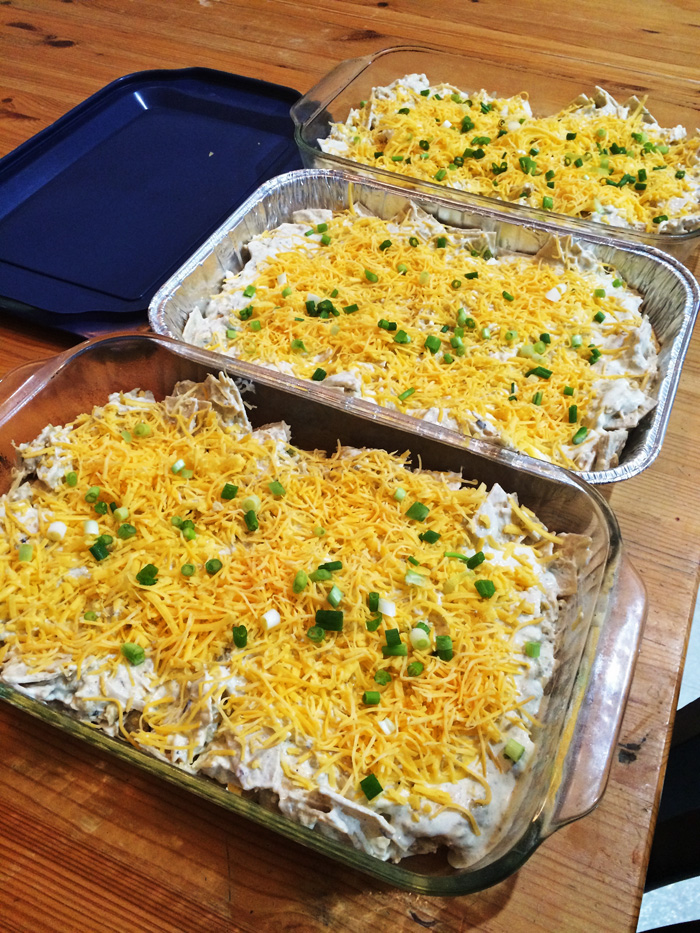 Making triple batches of our dinners each night was super easy! It didn't take me much more time and we ate really well since I chose some of my family's favorite meals.
I much preferred stretching my cooking out over the week instead of trying to keep up the pace of an all-day cooking bash. I must be getting old?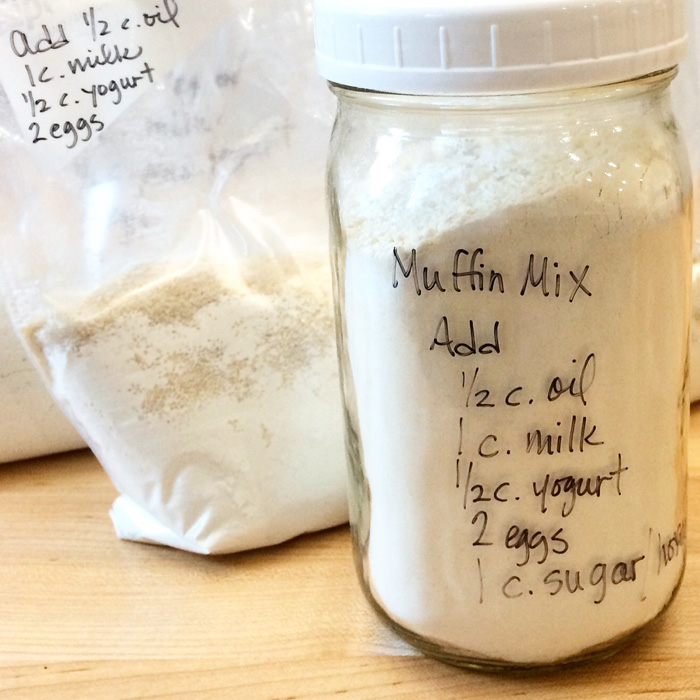 Thanks so much to everyone who came to Tuesday night's Facebook chat on Freezer Cooking. It's always fun to get to talk to you!
One new thing that I added to Freezer Cooking Days were some live Periscope broadcasts. Yes, really. I didn't really think that I'd be interested in "scoping" but it's turned out to be lots of fun! They're only hosted on Periscope for 24 hours, so I've put together a Scope Notes Page where you can catch the broadcasts you missed.
Get the cooking plan for freezer meals you can give as gifts!
You can download the freezer cooking plan I used and replicate it in your own home. Spread the meals out over the week, or cook in one day. Both work super well!
recipes included:
If you've got requests for future freezer cooking plans, let me know in the comments!
What are your favorite freezer meals you can give as gifts?