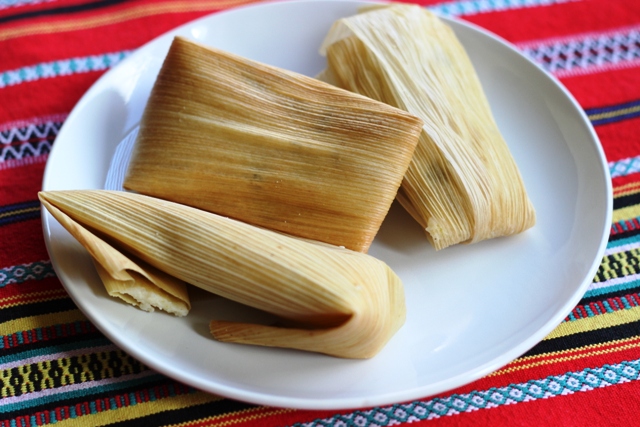 Years ago, probably fifteen, my husband said something like, "We should learn how to make tamales." I took him at his word and started researching how to make them.
That first year, I think I ended up making them myself. I'm a girl who doesn't let grass grow under her feet.
Translation: my agenda doesn't always wait for everyone else to be ready.
Over the years, though, FishPapa and the kids have willingly joined the tamale-making efforts, mainly because they are so amazingly tasty.
It's a somewhat time-consuming process which is probably why tamales are fairly expensive to buy, whether you get them at a store or from a little old lady who sells them from her home kitchen.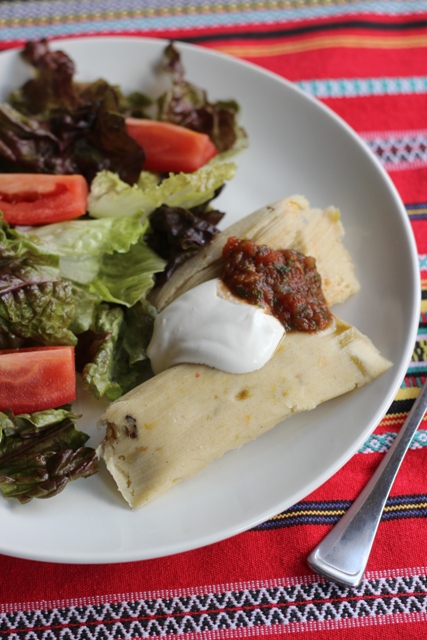 Just as my Gramma John made lefse to sell at the holidays so do Mexican-American grammas sell tamales. At least around here.
My kids' favorite tamales are those filled with shredded beef, pork, or chicken. (There's a recipe for Pork and Chile Tamales in Not Your Mother's Make-Ahead and Freeze Cookbook.)
However, this recipe is quicker and easier than those kind and it's meatless, which means you can lower the price point on each tamale, making them a good cheap eat to enjoy more often.
Please note that these are not stuffed. The goodies (corn, pepper jack cheese, and chopped green chiles) are mixed into the masa. This gives the finished product a slightly different texture.
It also makes it a quicker meal to prepare.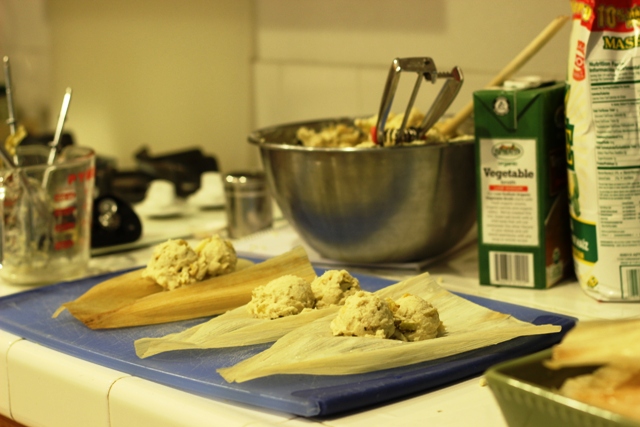 You don't need special equipment for tamale making, as long as you have a large pot and a steamer basket on hand. We use two so we can make LOTS of tamales!
You will need to purchase dried corn husks to wrap the dough in. These come in large packages sold in the produce department or the Mexican food aisle of the grocery store. They aren't cheap, so shop around and snatch up a bunch at a good price. I think my packages were $4 to $5 for an 8-ounce pack. They make a lot, about 3 batches of tamales per package of husks.
In some areas, husks are only available seasonally. Christmas is traditionally tamale-making season, so look for them now, not next month.
The other unusual ingredient is the masa. I have always used the white bag of Maseca. I have no idea how it differs from the bag made especially for tamales. We use it for tamales and corn tortillas, so I keep the all-purpose bag on hand, buying it at $2 to $3 for 4.4 pounds. I don't recommend buying it online unless you really have no other choice. When I lived in Kansas, I bought it at Walmart. I'm sure Mexican grocery stores carry it, probably at a good price, too.
You can also buy the masa already prepared in the refrigerator section of the store. I've never done this before, so I don't know how to advise you on that option. Traditional tamales contain lard. I choose to make mine with butter, but you could use vegetable shortening as well.
Every year I make as many tamales as I possibly can. We eat some fresh and freeze what lasts long enough to get to the freezer. I usually have to fend people off with a stick. There can never be too many tamales. I don't think I've ever had to toss one for languishing in the fridge, either.
I don't have an exact yield to give you. It really depends on the size of the corn husk and how full you fill them. I'm going to guess at 30. This fed our family of 8 one meal with about 4 tamales leftover for the next day.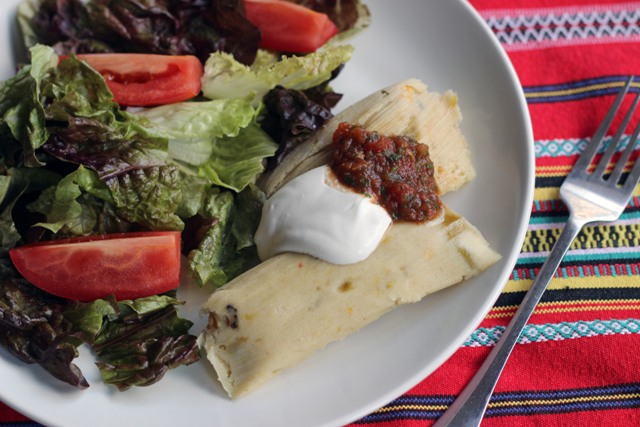 Cheesy Corn and Chile Tamales
Dotted with chiles, corn, and cheese, these tamales are packed with flavor and super simple to make.
Ingredients
dried corn husks

3 ½

cup

masa harina

I use Maseca

1

cup

butter

softened

1 ½

teaspoon

salt

3

cup

vegetable broth

2

cup

pepper jack cheese

(shredded )

1

7-ounce can

green chiles (chopped)

1

cup

frozen corn kernels

, thawed
Instructions
Soak the corn husks in hot water for a couple hours to soften. They float, so you may need to weigh them down with fry pan to keep them submerged. Rinse the corn husks, removing any silt or other debris. Keep wet until ready to use.

Prepare a large stock pot by placing a steamer in the bottom. Add enough hot water to reach the bottom of the steamer. In a large mixing bowl, combine the masa harina, butter, and salt. With a mixer (Kitchenaid is okay), blend these ingredients together until coarse crumbs are formed.

Add enough broth (I used all 3 cups last time) to make a light and fluffy batter, similar to cookie dough.

Mix in the cheese, chiles, and corn.

On a work surface, lay out several corn husks. Place several scoops of the masa mixture in the center of the husk. Wrap the sides of the husk around the mixture, and fold the ends over. Place the tamales seam-side down in the steamer basket.

Continue wrapping the tamales and placing them in the basket. Leave some space between tamales in the basket so the hot air can circulate.

Cover the pot and turn the heat to medium-high. You want the pot hot enough to steam continually without burning off all the liquid. Add more water if necessary.

Steam the tamales for 45 minutes to 1 hour. They are done when the husk doesn't stick to the dough or vice versa and it doesn't taste "doughy".

Serve immediately. Or cool, wrap, and chill completely before freezing.

To serve from frozen: Steam for 20 to 30 minutes until heated through. Or microwave for a couple minutes until hot.
Notes
Nutritional values are approximate and are based on 1 tamale (makes about 30 tamales). Refrigerate leftovers promptly and use within 4 days.
Nutrition
Calories:
138
kcal
|
Carbohydrates:
12
g
|
Protein:
3
g
|
Fat:
9
g
|
Saturated Fat:
5
g
|
Cholesterol:
23
mg
|
Sodium:
342
mg
|
Potassium:
58
mg
|
Fiber:
1
g
|
Sugar:
1
g
|
Vitamin A:
336
IU
|
Vitamin C:
2
mg
|
Calcium:
78
mg
|
Iron:
1
mg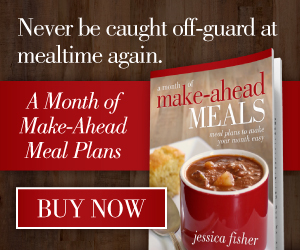 Make-ahead meals can make your month! Grab this month's meal plans to take it easy and enjoy great home-cooked meals.