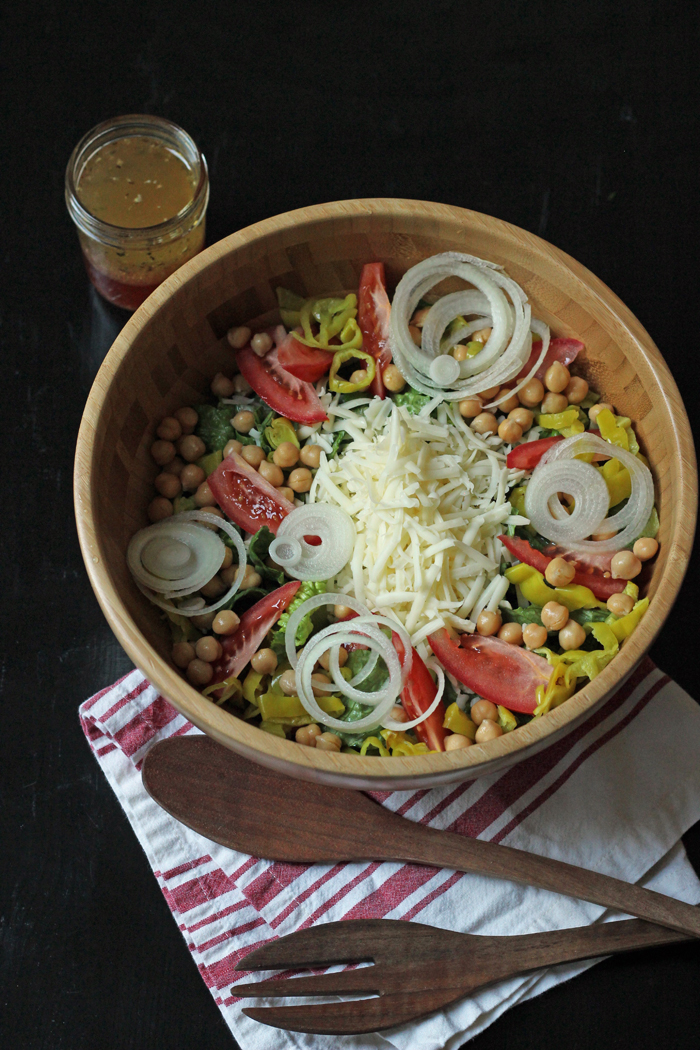 Since I was a wee babe, ChiChi's Italian Restaurant has been a family favorite. A local legend in the Santa Clarita and San Fernando Valleys of Southern California, ChiChi's is a place that everyone knows. And I'm not talking about the Mexican food chain.
(Just for the record ChiChi means "little bird" in Italian.)
We have a photo of me at 2 weeks old sitting atop a table at ChiChi's, it was so much a part of my childhood, I started early. Family albums include other shots from birthdays, late nights after high school basketball games, and other special events, like when we announced we were having a baby. ChiChi's holds a host of memories for me.
Everything at ChiChi's is fresh and made to order. The pasta are homemade and the pizza is hand stretched. Mmmm…. I want some right now!
One of my ultimate favorite things to order at ChiChi's (besides "a pepperoni and mushroom pizza, stretched, and cut the old-fashioned way") would be their Italian Salad. Oh my! Soooo yummy! Unfortunately, distance and money stand in the way of my indulging to my heart's content.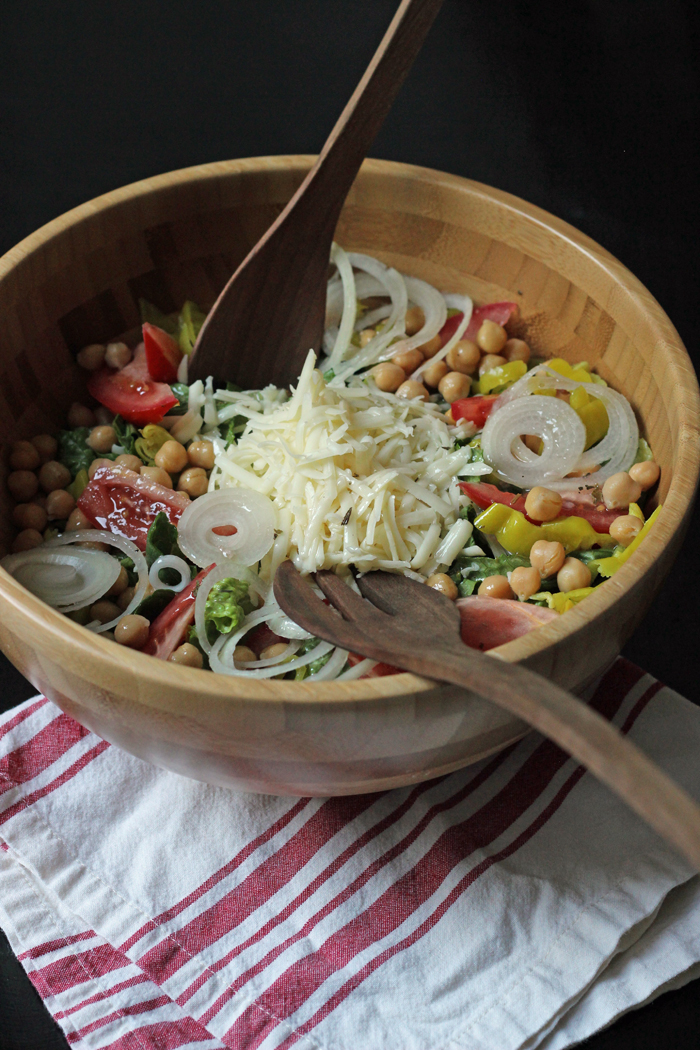 After years of experimenting, I've seen great success copying ChiChi's Italian Salad at home. Yeehaw! And I'm going to share the secret with you. The salad part was never hard to mimic, but the dressing? Ah, that's another story.
Commenters over the years have debated some of my choices and plating methods. I can only guess that perhaps there is some slight variation among ChiChi's locations or that our memories sometimes betray us.
However, my brother brought a few containers of dressing to me at the start of this copycat journey in 2009, and I was able to take apart the flavors a little. I've also had in-depth conversations with Jerry, the kitchen manager, during visits back home over the years.
The trick is to use vegetable oil, milder than olive oil, and to add a pinch of sugar if your red wine vinegar is more sour than sweet. The cheese is, indeed, a mixture of mozzarella and jack. You can't really shred the cheese like "cheese worms" as we called them — to the uninitiated, ChiChi's shredded cheese look like cylinders not true shreds — but you can mix the two varieties of cheese and it works out fine.
If you're a Valley local, or even if you're not, you can enjoy this delicious salad at home, for a fraction of the cost. Now that's one good. cheap. eat.
Ingredients
1 head romaine lettuce, rinsed and torn into bite sized pieces
1 tomato, cut into wedges
1/2 cup canned garbanzo beans, drained and rinsed
1/2 cup mozzarella cheese
1/2 cup monterey jack cheese
1/4 onion, sliced
1/2 cup pepperoncini peppers
Instructions
Combine all ingredients in a large salad bowl. Drizzle dressing over. Sprinkle with grated Parmesan cheese, if desired.
Ingredients
1/4 cup red wine vinegar
pinch sugar
1/4 teaspoon salt
1/8 teaspoon black pepper
1/4 teaspoon oregano
1/4 teaspoon basil
1/4 cup vegetable or canola oil
Instructions
In small jar or mixing bowl, combine vinegar, sugar, salt, pepper, oregano, and basil. Whisk in oil to blend.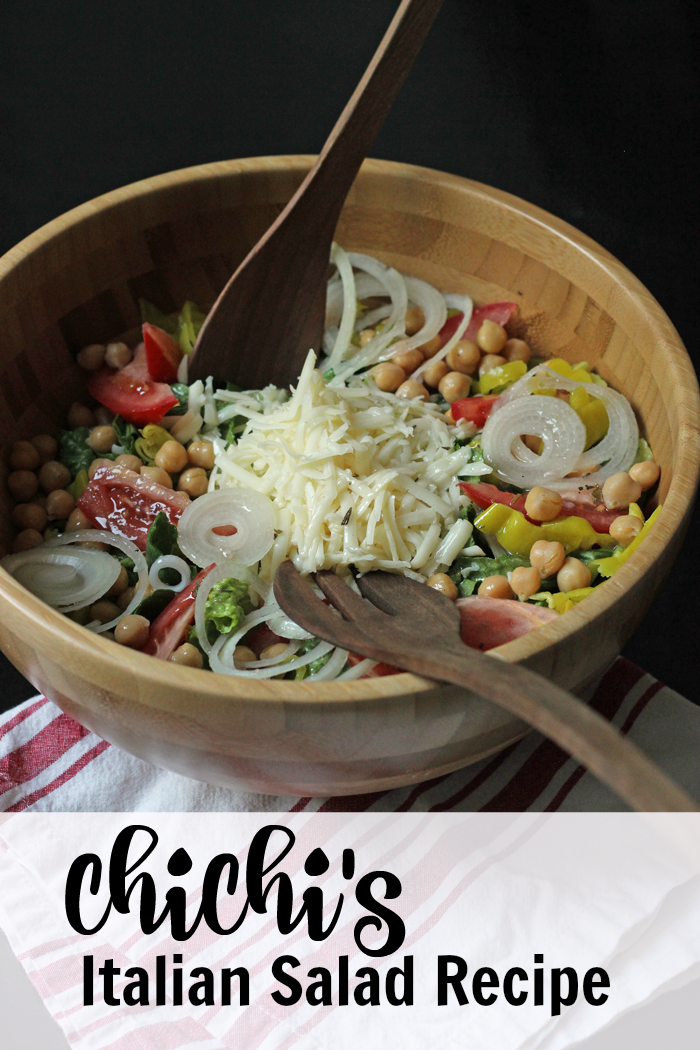 Originally published October 8, 2009. Updated August 26, 2017.