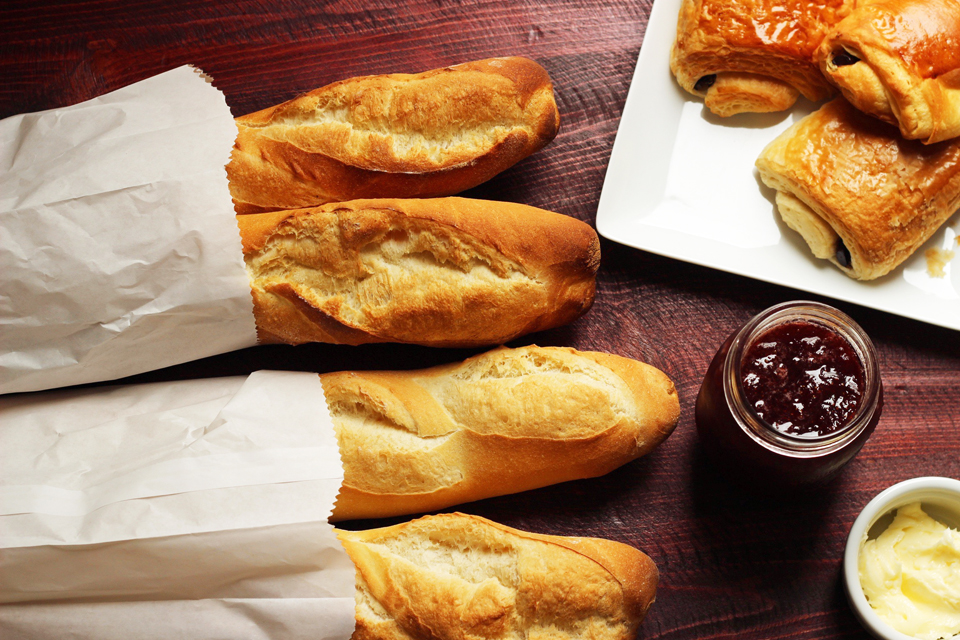 My husband and I were in France together twice. Once when he came to visit me during my junior year abroad, and again for our honeymoon. As a French Lit. major and later a French teacher, I tried for years to teach him to speak the language. I was not successful. He had a really hard time saying un (one) or deux (two). He hated being in the position to have to answer with those, so he often would order three of something because trois came easily to his tongue.
Among the many wonderful eating traditions in France is the beautiful simplicity of petit dejeuner. Literally, it means "little lunch." But, at our house it represents some wonderful morning memories.
We still laugh over one honeymoon morning when he went down to the bakery while I slept in. An hour or so later, as I came to the table and my cafe au lait and croissant, he remarked, "Gosh. They were really good. They were still warm when I bought them."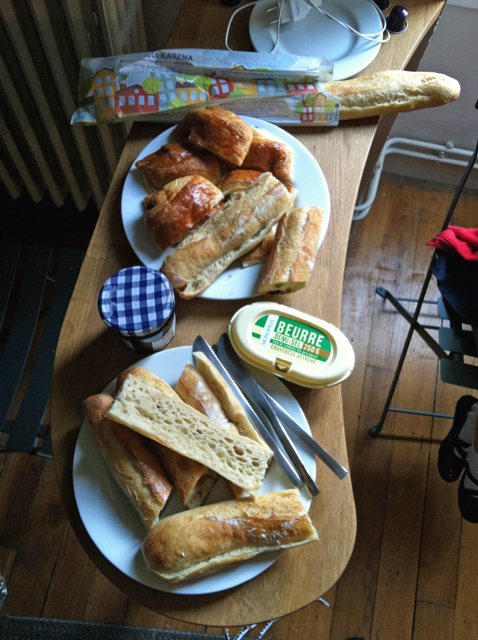 "And you didn't wake me?"
"Well, I figured you lived here for a year. I thought that was how they always were and that you ate them like this all the time."
Au contraire, mon ami. I was dumbfounded. Not only had he eaten a hot croissant without me – but he'd also eaten a second! After all, he had ordered three to start with!
A typical French breakfast consists of a hot beverage, like cafe au lait, hot chocolate, or tea and bread. The true continental breakfast, if you will, the bread can be baguette, croissant, or brioche.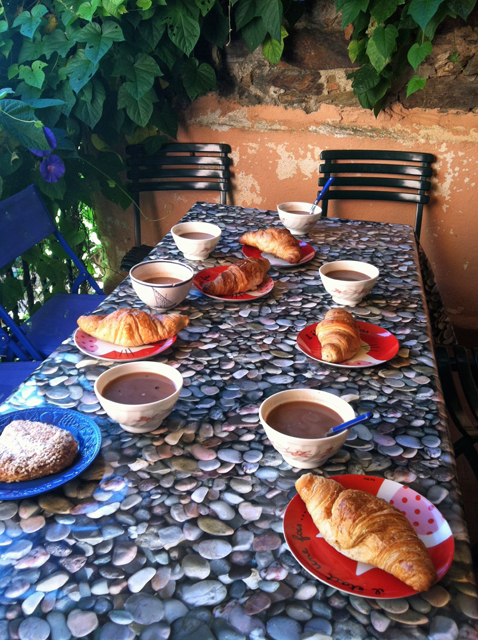 I've never attempted homemade croissants, but I do bake up my own baguettes. And we love petit dejeuner with homemade baguettes. They're not as good as the ones in France, but they're a good cheap eat.
Petit Dejeuner
Simply, cut a 4-5 inch chunk off the baguette and then slice it lengthwise. Butter it generously and then slather with jam, preferably homemade. Serve with coffee and milk for dunking.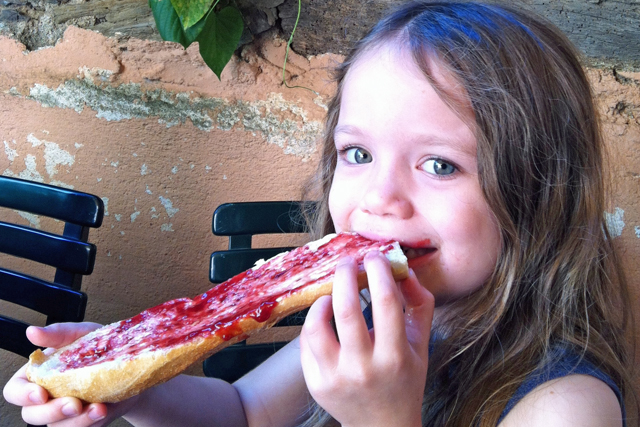 C'est bon!
Got a great food memory? Share it with us.