Are you tired of being endlessly behind? Use freezer cooking as a way to up your game in the kitchen and free your time to do other things.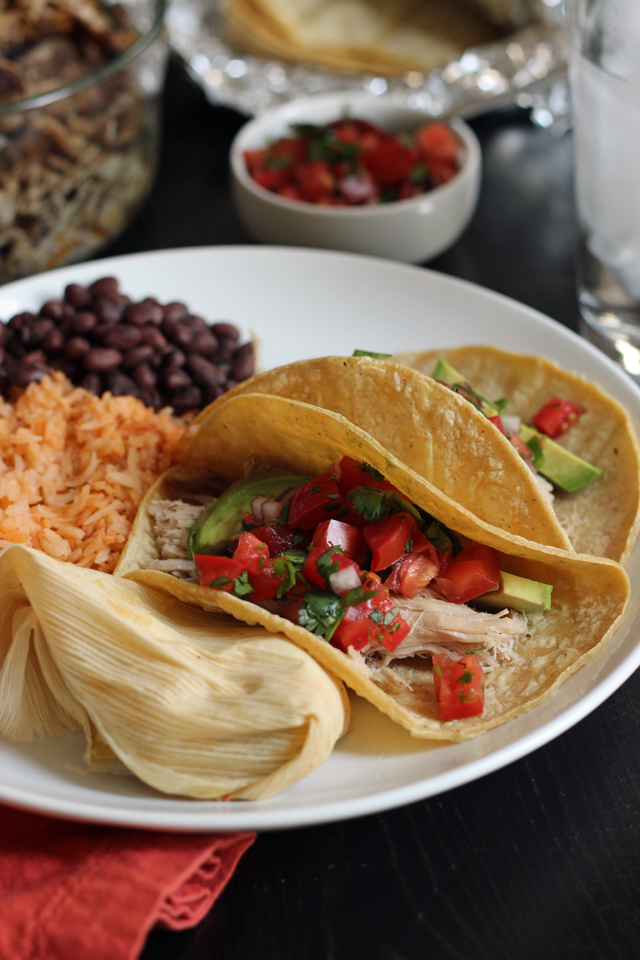 Pictured: Best Ever Slow Cooker Pulled Pork
You know how they say that great abs are made in the kitchen? Well, I believe great days start in the kitchen. I'm of the mindset that what we do in the kitchen has ramifications for all areas of life.
How you shop for groceries (or eat out too much) has an impact on your finances.
How you prepare food impacts your health.
And how you fill your freezer can transform your to-do list.
Say what?!
No, really, hear me out.
I've been managing my own home for 25 years. I've been a mom for 22 years. I have worked from home for 10. And I've got six kids. I know what it means to have a full to-do list. Trust me.
And I've been behind on many things since 1994. Laundry. Book keeping. Garden care. Organizing. You name it. It feels incredibly defeating to be behind. It's like you can never catch up, right?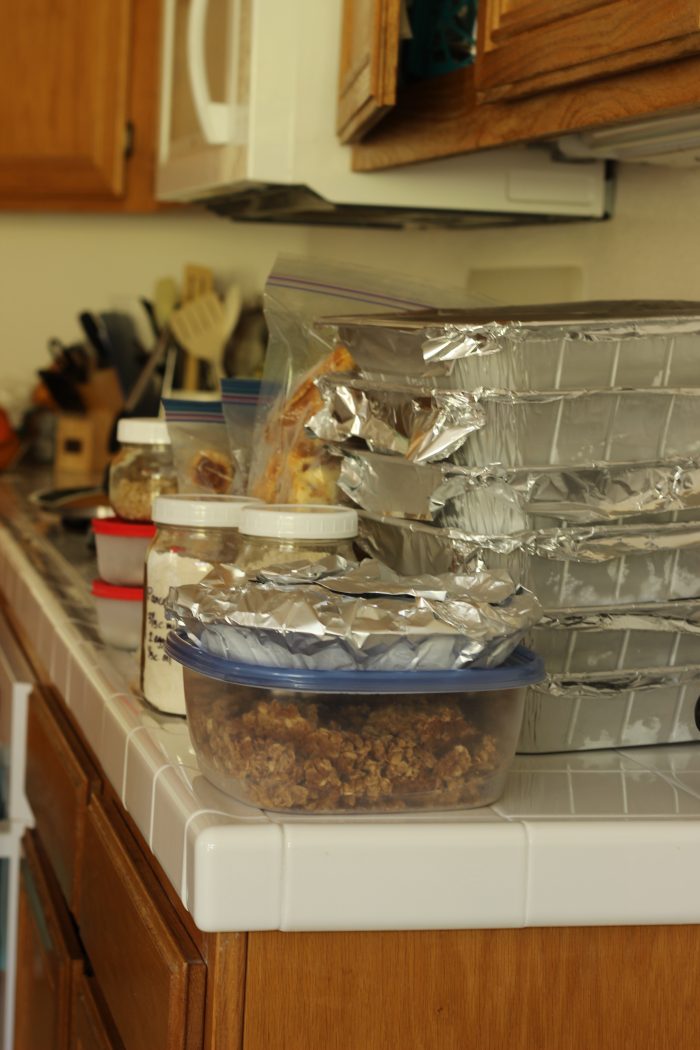 But, when I fill my freezer with homemade meals and meal components something shifts.
It's weird, but for once….
I'm ahead of the game!
It took me a few years to understand the euphoria I felt when I finished a freezer cooking session, but then I nailed it:
I may be behind on a lot of things, people, but dinner is made!
When I have a few meals in the freezer, I am ahead in one area of my life!
I AM AHEAD!
I can't tell you what a great feeling that is. Seriously, one of the best feelings in the world. Especially when I feel like I've been playing catch up for a long time.
And even better, that amazing adrenaline rush pours over into other areas of life!
It's like filling the freezer has a compound effect on my life. I've got dinner made which frees me up to take a walk with my husband, play a game with my kids, and yes, even catch up on my laundry!
Who knew that freezer cooking could change the world? But, it can — at least my world at home.
And it can do the same thing for you. I want to invite you to give it a go and see how you, too, can get ahead in the kitchen — and in life! — while you fill your freezer with meals that you know you and your family will enjoy.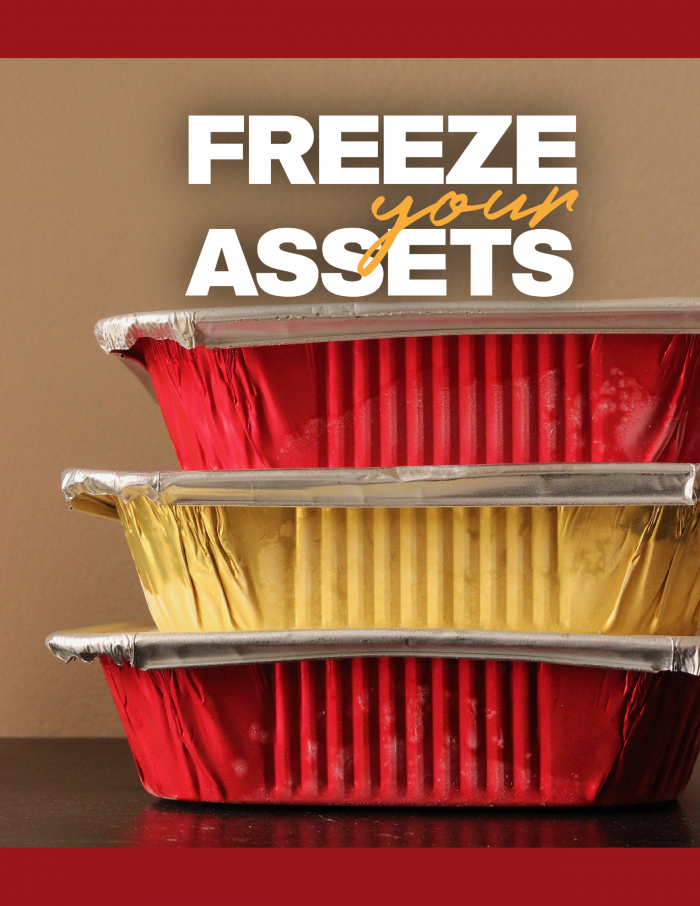 Registration for the Freeze Your Assets Workshop is now open.
Over four weeks, starting March 18, we'll work together to get your plans in order to make freezer cooking a regular thing for you and your household.
Not only will you identify the times and cooking styles that work best for your life, but you'll also develop customized freezer cooking plans that will serve you well for months to come.
And you'll get a little shot in the arm to get in the kitchen and get 'er done!
In the Freeze Your Assets Workshop, you will
Master basic strategies for freezer cooking. (Seriously, it's super easy, and you're going to love it!)
Create your own freezer cooking plans with recipes you know work for your household.
Practice the best methods for each type of meal — and discover some delicious new recipes you didn't even know you could freeze!
Get personalize coaching from me to find what recipes and practices work best for you and your household so you don't waste time and money.
Through live weekly coaching calls, a private chat group, and a workbook to tool you up, you'll not only figure out this freezer cooking thing, but you'll find the best ways to make it work for YOU.
Space is limited so that I can give everyone the personalized attention they need, so save your spot right here: https://fishmama.com/freeze-your-assets/