So, you've got your fancy meal plan of carefully chosen and paired recipes. Either you or a meal planning service put time and energy into said plan. So, do you know how to stick to your meal plan?
Recipe: Santa Fe Salad
Staring into the fridge, wondering what to make for supper? But, I thought you had a meal plan?
Having a meal plan and sticking to your meal plan are two entirely different things.
The meal plan is one step toward a delicious, nutritious, timely meal prepared at home. There are a few things that need to happen between pen and table, especially if you want to save time and money.
How to Stick to Your Meal Plan
It's true that meal planning can be a fabulous way to save money and time and improve your family's diet. But, a list of meals to prepare does not exactly feed people. You need to take a few extra steps:
1. Make a grocery list of things you need.
Meal plan and recipes in hand, browse through your kitchen inventory, jotting down the groceries you'll need. Where possible, consider substitutions based on what you already have. You'll buy less at the story and save some money in the process.
Check your list twice to make sure you haven't missed anything. If you forget a key element to a meal, it's more likely to either send you to the store hungry, resulting in impulse buys, or send you off for takeout or restaurant fare which is a lot more expensive than eating at home.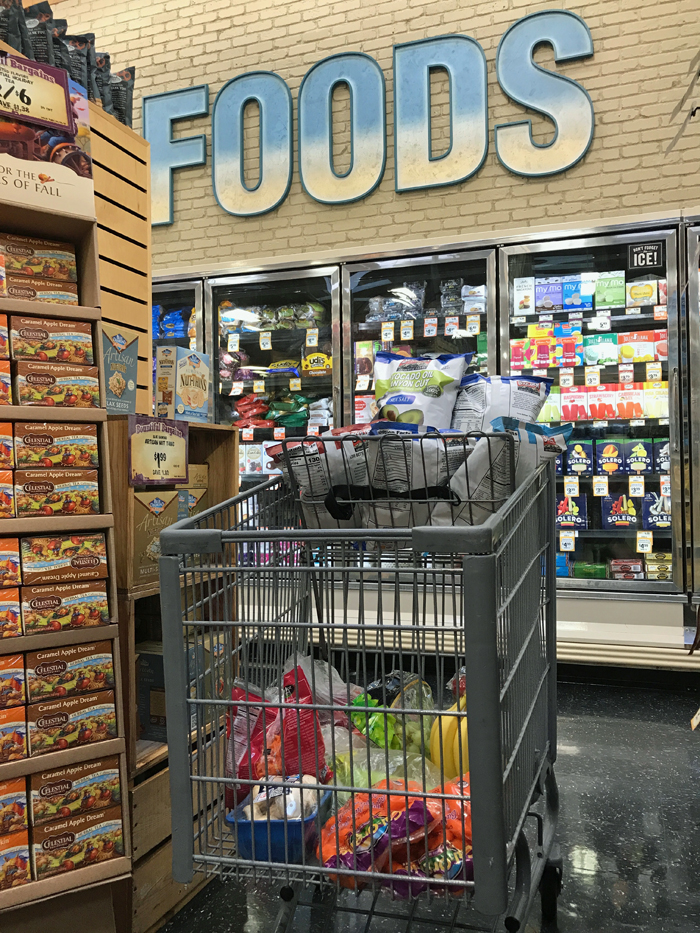 2. Go shopping.
This should be obvious, but some people really hate grocery shopping. I know this because I used to bag your groceries. You know who you are.
Go grocery shopping when you are not hungry. This will reduce impulse buys and the increased checkout total.
Shop when you have time to browse just a little bit: read labels, compare prices, and otherwise make informed choices about what you're buying. A grocery cart dash has a high probability of your buying the wrong thing or paying too much.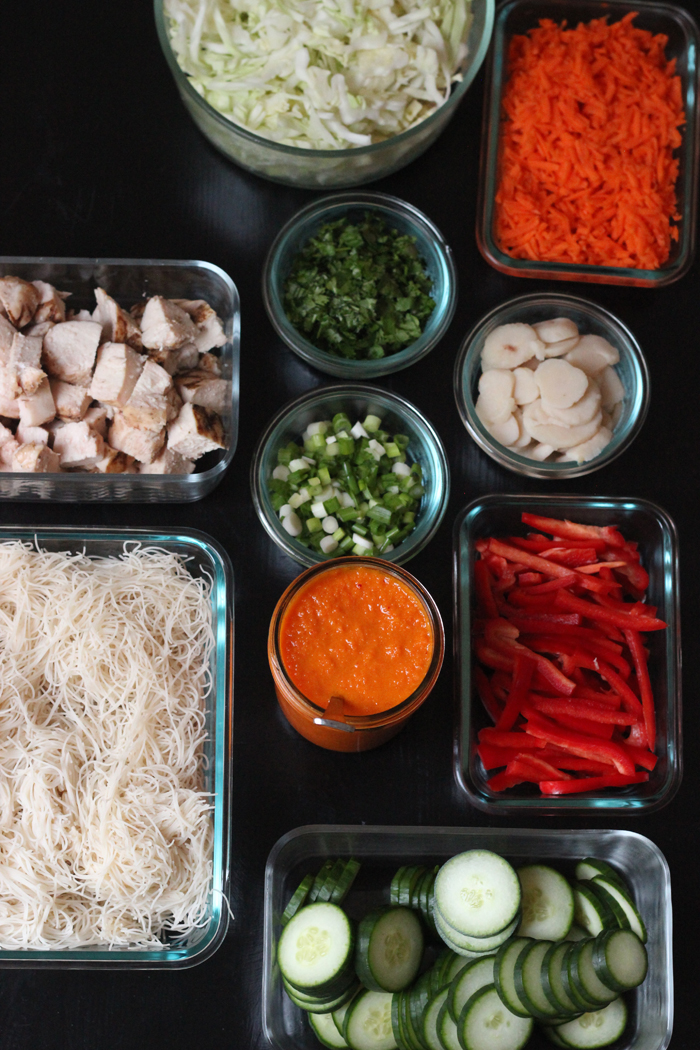 3. Prep in advance.
When you get home, consider what you can do in advance. You might not be super motivated because you're not starving at the moment, but believe me, meal prep work will pay huge dividends when you're ravenous. It will also help you pull off this meal plan.
Chop onions, peppers, carrots, celery, and any other vegetables you'll be using this week, with the exception of perhaps potatoes or tomatoes which turn brown or go soggy.
Saute ground beef or turkey to save a few steps later in the week.
Shred any cheeses that you'll be using.
Read through your recipes to see if there's anything you can do now to save time later.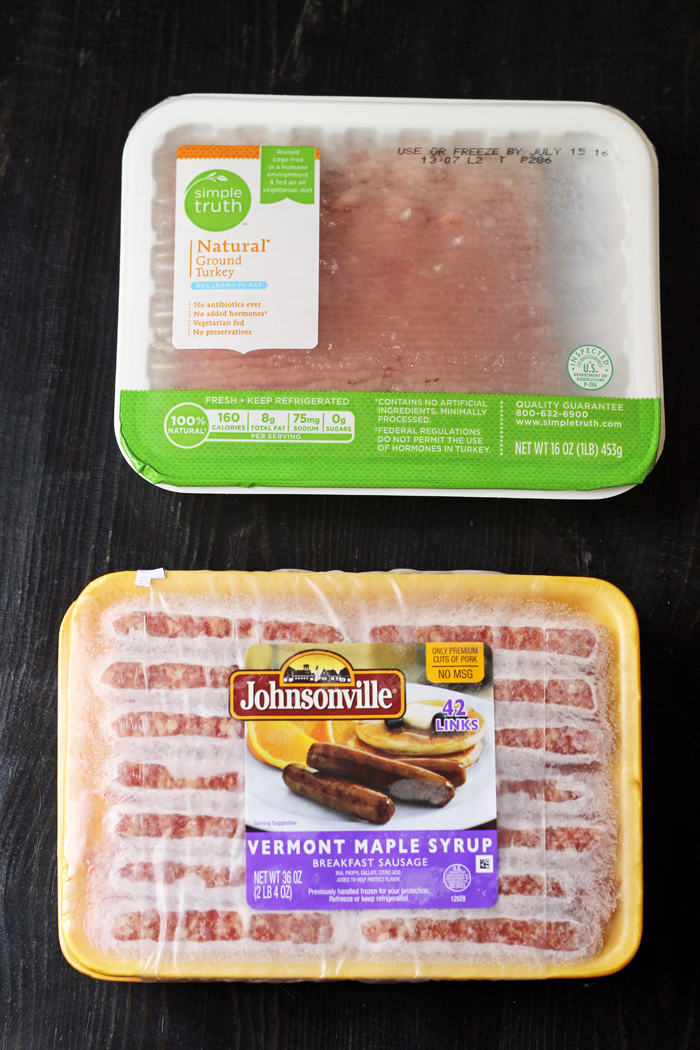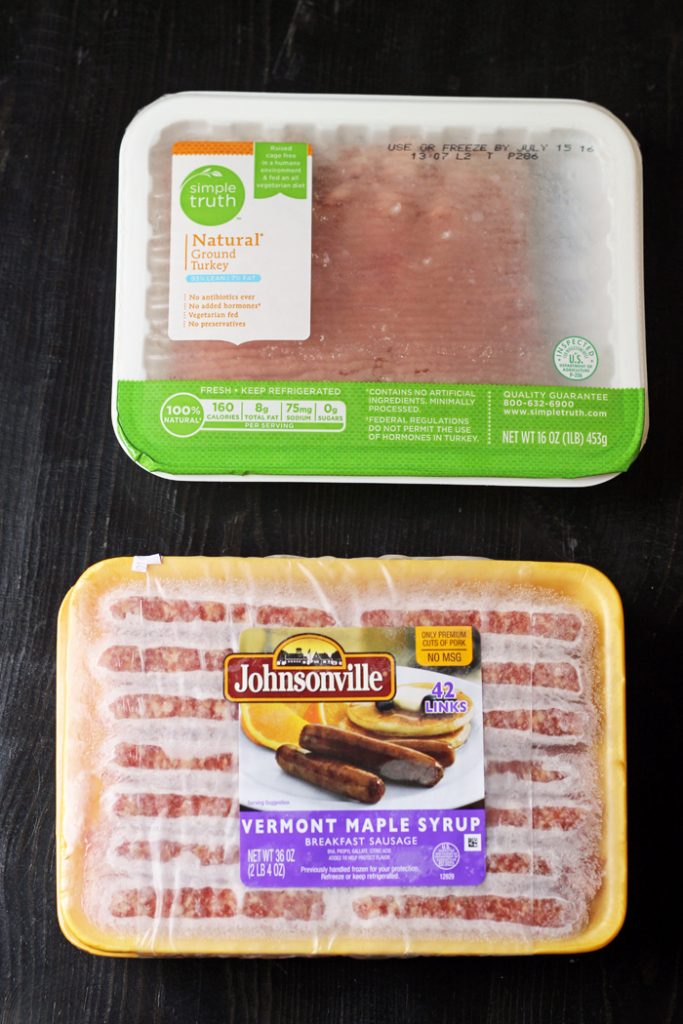 4. Thaw.
My nemesis: Mr. Thaw. It seems that things always take longer to thaw when I've forgotten to pull them from the freezer far enough in advance to defrost completely. I've messed with frozen meat a few too many times.
And I wrote the freezer cookbook!
Give yourself at least two days for a rock hard lump of meat to thaw completely. Consult your meal plan and your calendar and plan accordingly. Consider setting up an alert on your phone so that you don't forget. Trust me on this.
As a fail-safe, consider stashing in your freezer a few freezer meals you don't have to thaw.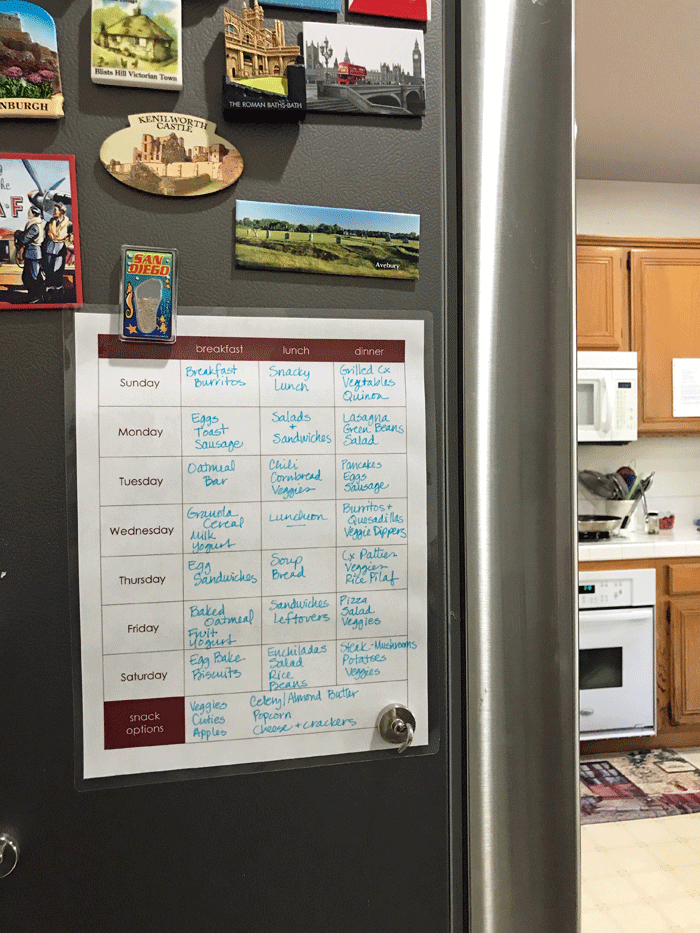 5. Check the plan daily.
Compare your plan and your day's activities to make sure that they jive. If you aren't going to be home until 5:30, tonight's probably not the night for that elaborate chicken dish that takes three hours to prepare. Pair your plans with your days so that they work well together.
If you've done your prep work, you should be all set. If you didn't get a chance to, try to do this the night before or the morning of. This will really make dinner preparations much more pleasurable.
I go so far as to pull out non-perishables and set them on the counter. If pasta is on the menu, I fill the pot with water. If rice, I yank out the rice cooker so that it's raring to go. This reminds me that I do, indeed, have a plan, and that I will execute it.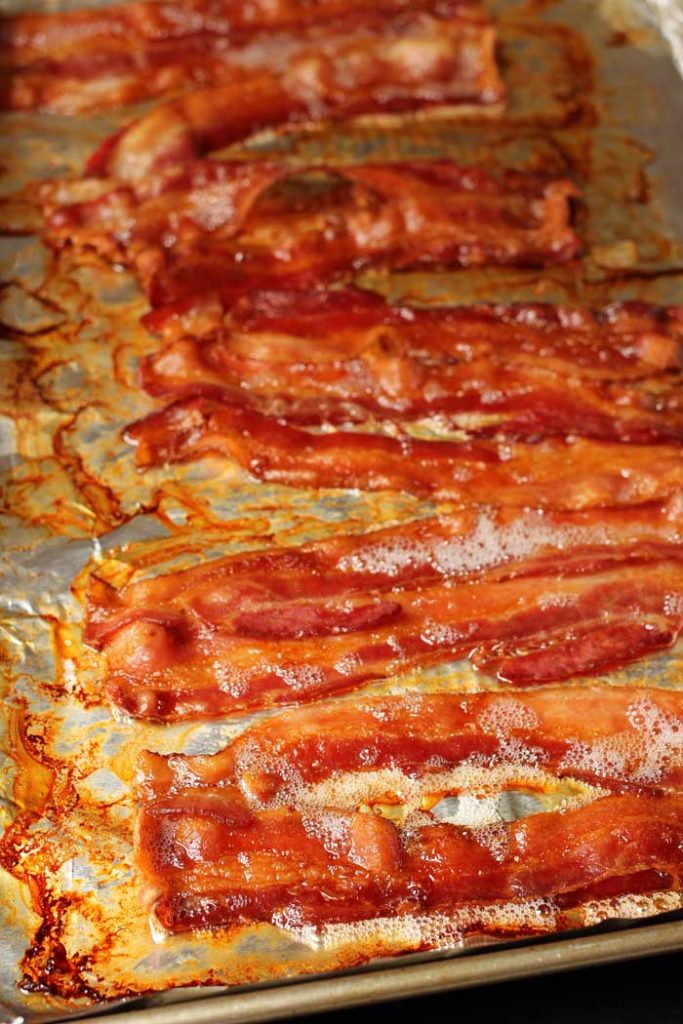 Learn : How to Bake Bacon in the Oven
6. Get cooking.
Cooking will be easy if you've taken these steps to get there. Your meal plan will come off in a flourish if you've shopped, have all the ingredients on hand, have done some prep work, have thawed the meat, and have a daily strategy for meal prep.
It's not rocket science, but it does take a little effort. However the dividends are huge: savings on food costs, a great tasting meal, a pleasurable cooking experience.
But what if that whole meal planning thing is elusive to begin with?
The Kitchen Winner Meal Plans, based on the Good Cheap Eats you've come to know and love, provide you with the road map not only to choose recipes, but also in how to shop and prep so that dinner is ready when you are!
Get instant access to all the meal plans available when you subscribe.
Head here for more details: https://learn.goodcheapeats.com/product-category/meal-plans/
What do you do to stick to your meal plan?