Make a two week meal plan and rotate it to make meal planning easier.
One of the things that I'm learning about myself and cooking is that there are several factors that keep my interest in the cooking and meal planning that comes with every day life. Those would include:
My children actually eating what I cook.
Variety and creativity in the foods I'm making.
The first is hit or miss, as anyone with children will understand. Some days I barely get a base hit. Other days, I hit an out-of-the-park home run.
Sometimes the same meal can receive equally diverse reactions. The kids like lasagne one night and there are no leftovers. The next time I serve lasagne, they turn their noses up at it. Sometimes, you just can't win.
But, I'm going to hazard a guess that you can name 15 meals your family loves. I can.
As I was searching for links, I found even more recipes that my family loves, so a fortnight's worth of meals is not hard to pull off. If you don't have as long a list, check out ours. I would describe most of my kids as "picky eaters" and yet these are meals that everyone loves.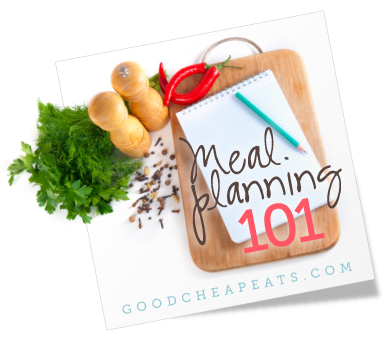 So, what's the meal plan?
Make a list of 15 meals and repeat it twice a month. Yes, really. Chances are you won't be bored having each of your meals twice a month. If you're worried that you might be, then make two lists and swap them back and forth.
Not only will you have variety in your meal planning, shopping, and cooking, but you'll also have a guarantee (sort of) that folks will eat what you cook.
What will go on YOUR list of 15 great meals?