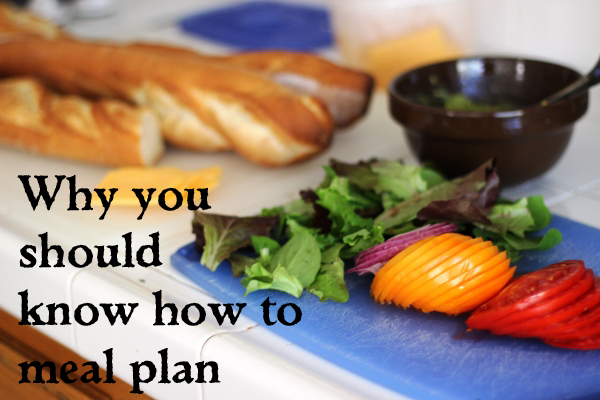 Meal planning is not rocket science, but it's super helpful in the running of any household. Even as a sophomore in college, I practiced some kind of meal planning how-to. Back then it meant making a list of the kinds of meals I'd like to eat during the week and picking up the ingredients to go with. And no, I don't know that I ever bought a package of ramen noodles. Weird. I wonder why not.
A meal plan can help you.
Anyway, having your meal plans for the week or month can help you in a number of ways. Here's how:
1. You will know what to buy at the store.
If you don't have a meal plan, your grocery shopping will be rather haphazard and based on your whims and your rumbling tummy. With a list, you can be more focused as you go about your shopping.
2. You will save money.
If you know how to meal plan, you will save money by eating at home instead of going out and paying more money to fill your belly. You'll also shop more effectively at the store, meaning you won't be throwing stuff in the cart and raising the price of your bill.
3. You will waste less.
Following your meal plan assumes that you will buy what you need and use it. You won't have randomness languishing on the shelves of your fridge or pantry waiting for you to get a brainstorm of what to do with it.
4. Your people won't bug you about "What's there to eat?"
If you've got your meal plan ready and publicly posted, at least the literate folk in the house won't need to ask you what's for dinner. They'll be able to read and anticipate a great meal.
5. Your people can help make dinner or do it on their own.
This weekend, FishPapa rode herd on the crew so I could focus on some projects. Since I had a meal plan and communicated it to him, he was easily able to take care of meals.
Learn how to meal plan.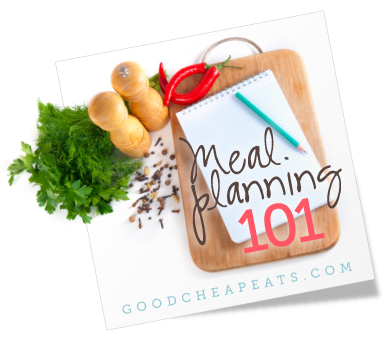 Not sure how to put together an effective meal plan? Take Meal Planning 101, complete with a ton of free printables.
Want to have a meal plan but would rather someone else did the work for you? Download one of 20 free plans over here.