Wondering what you can make in the slow cooker? Better question is what can't you make in the slow cooker. Here's how I experimented for a month of slow cooker recipes.
Using your slow cooker on a regular basis can help you stop eating out and make home-cooked meals so much easier.
Yep, I used a slow cooker more than 30 times in October. I'd like to say it was every day, but some days I used it more than once and there was one day when I got caught up in binge watching a French murder mystery and I forgot.
But, I did do it.
When I told my family about my challenge, they were super skeptical. Crockpot? All month? What are you gonna make?
I told them it would be a surprise. And it was.
We certainly didn't expect the answer to be Slow Cooker Cheesecake, but life has some delicious surprises like that.
In most cases, good surprises. I tried new recipes. I tried new cooking styles. I shared them with the Club. They tried new things, too.
And it was super fun!
Until it wasn't. I'll admit this last week was a drag to think of what to make—until I went back to testing pumpkin cheesecake. Ahem.
Last December I planned for Crocktoberfest to be this month. I've been looking forward to this month for almost a year, and now that it's over, I'm really looking forward to next October when we can do it again!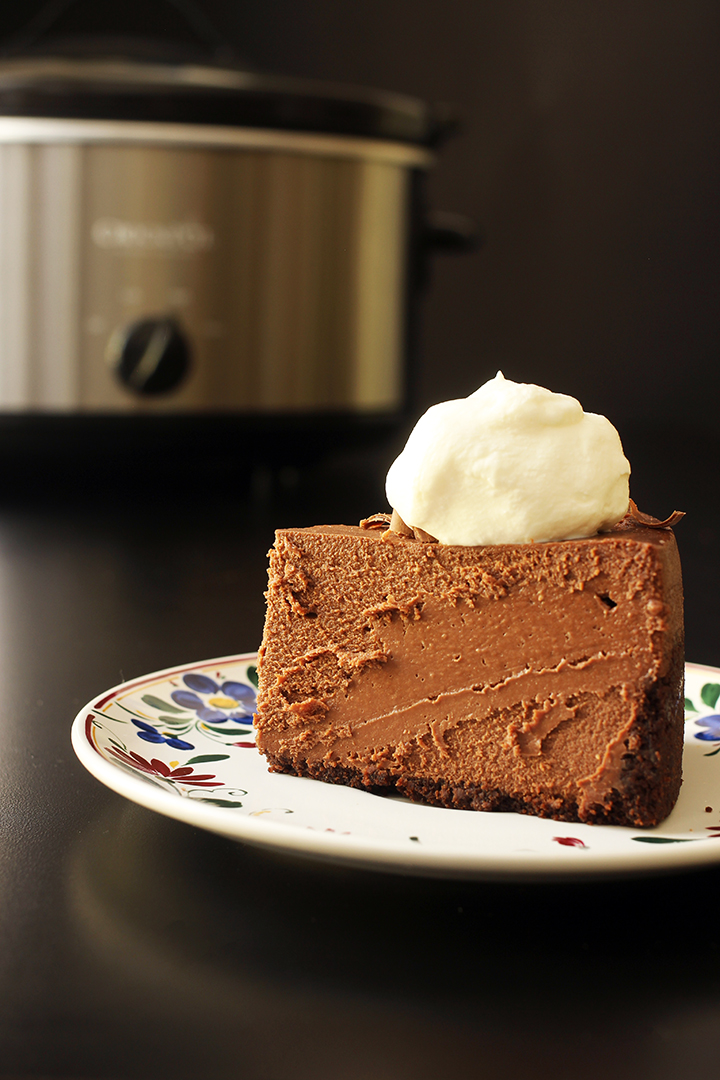 Wondering how I used the slow cooker this month? Here's my list. The bold are items that were wins for us.
Scroll down for the winning recipes that are posted here on Good Cheap Eats.
Lawnmower Taco
Chocolate Cheesecake
Salsa Verde Beef
Carnitas Tostadas
Applesauce
Fingerling Potatoes
Steel Cut Oats
Party Mix – I wondered why I never bake party mix. I don't like it. Plus, it burned in the slow cooker, so I still don't like it. FAIL
Nachos – decent but not worth the effort when the oven is so much quicker. Not a fail, but probably won't do again.
Spiced Cider – Nice for heating for a crowd. Will maybe do again?
More oats.
Baby back ribs – super good, only they are so tender, they fall apart!
Pumpkin Cheesecake – turned it on warm instead of high, FAIL
Pumpkin Cheesecake again – pan touched the crock and overheated, FAIL
Sweet and Sour Pulled Chicken
Chocolate Fondue
An experiment with meatballs and a throw together BBQ sauce, FAIL
Chocolate Cheesecake, again. Tested for type of cream cheese.
Quickest Chili in the West
Meatloaf in the Slow Cooker
Chocolate Cheesecake, again. For pictures.
Whole Chicken
Chicken Stock
Steel Cut Oats again.
Enchiladas
French Dip Sandwiches
Chocolate Cheesecake. To freeze for Thanksgiving.
Cranberry Sauce.
Vegan Chocolate Lava Cake. Okay, not super exciting without the butter, milk, and egg. Not a fail, but probably won't do it again.
Cheesy Potatoes. What's not to love?
Sauerkraut and Pork
Pumpkin Cheesecake. Determined to nail it. Not quite there yet.
Quinoa Chili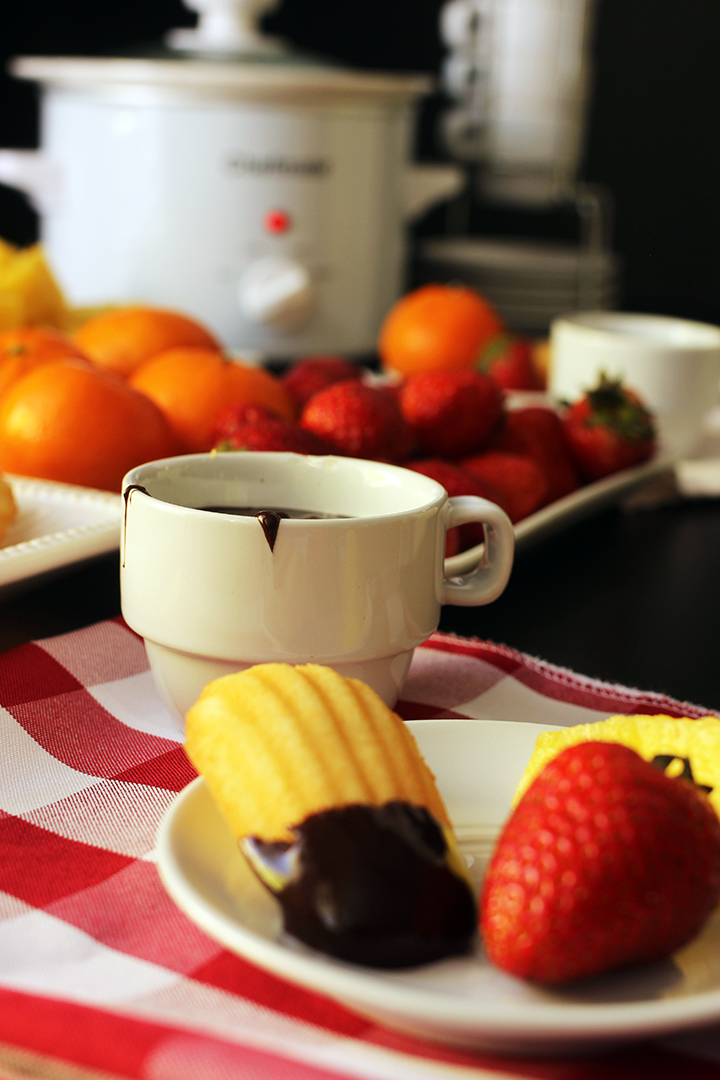 I Used My Slow Cooker Every Day This Month & Here's What I Made
How did Crocktoberfest go for YOU?