Cook couscous in just six minutes with this plain and simple, no-fuss recipe. Moroccan Couscous is perfect as a simple side dish, base for Buddha bowls, or as a salad topping. Learn how to cook couscous the easy way.
It's absolutely a must-make for Couscous Salad or swap it for the pearl couscous in this Grilled Vegetable Couscous Salad. Pair either salad with Greek Pita Sandwiches for a fun Mediterranean-inspired meal.
Jump to:
Easy recipes are among God's blessings to busy home cooks. You want to feed yourself and the people you love, but sometimes you're on a time crunch — or a brain freeze, as the case may be.
You need something easy that doesn't take much time or effort. Couscous is probably the quickest and easiest thing I know how to make. Well, besides toast. If you don't know how to cook couscous, today is your day!
Why Make This
It's quick and easy. It literally takes 6 minutes from start to finish, requires no fancy equipment, and can even be made without a stove top! Sure, you can get elaborate and fix fancy couscous. But for a simple side dish, this recipe can't be beat.
It's incredibly versatile in dishes. Couscous can serve as a simple pasta side, as the base to bowl meals, or as the star ingredient in cold salads. It's perfect for soaking up your favorite sauces and dressings or as an alternative to Stovetop Rice.
Ingredients
Here's what you need to cook couscous: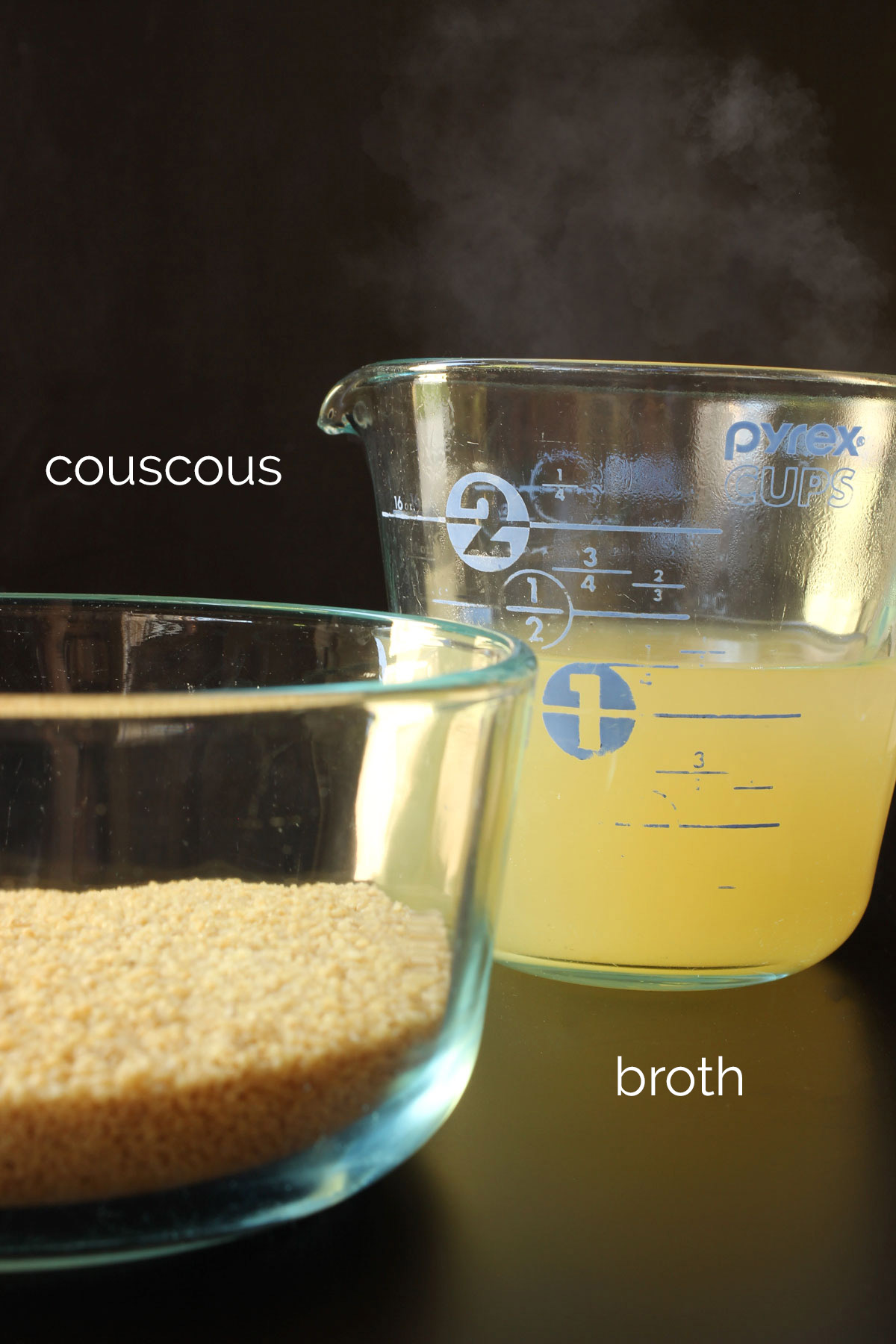 dry couscous
There are two types of couscous: Moroccan-style and Israeli (or pearl) couscous. Moroccan-style couscous are tiny little spheres of pasta that cook quickly in just minutes, while the Israeli or pearl style are larger, though still small, balls of pasta that take a bit longer to cook. Today we're talking about Moroccan-style.
The process of making the actual couscous from scratch is fascinating, albeit time-consuming. I haven't made time for that type of DIY project, so I'm thankful to buy dry couscous in a box. Trader Joe's sells a whole wheat version that I really like.
In case you were wondering, whole wheat couscous doesn't taste "wheaty" like other whole wheat products, so it's a nice whole grain option without the pain.
You can buy couscous in a variety of flavors. I've seen whole wheat, tri-color, and original in my local stores. All of them are tasty and easy to prepare.
hot water or broth
For this quick and easy couscous recipe, you'll also need very hot water or broth of some kind, such as chicken stock or vegetable broth. Since we're not using the stovetop to cook the couscous, you'll need to boil water or broth in a pot or kettle, or heat it in the microwave.
seasonings
To start, we're just going to use salt and pepper but you can flavor the cooked couscous with other spices and herbs if you like.
Step-by-Step Instructions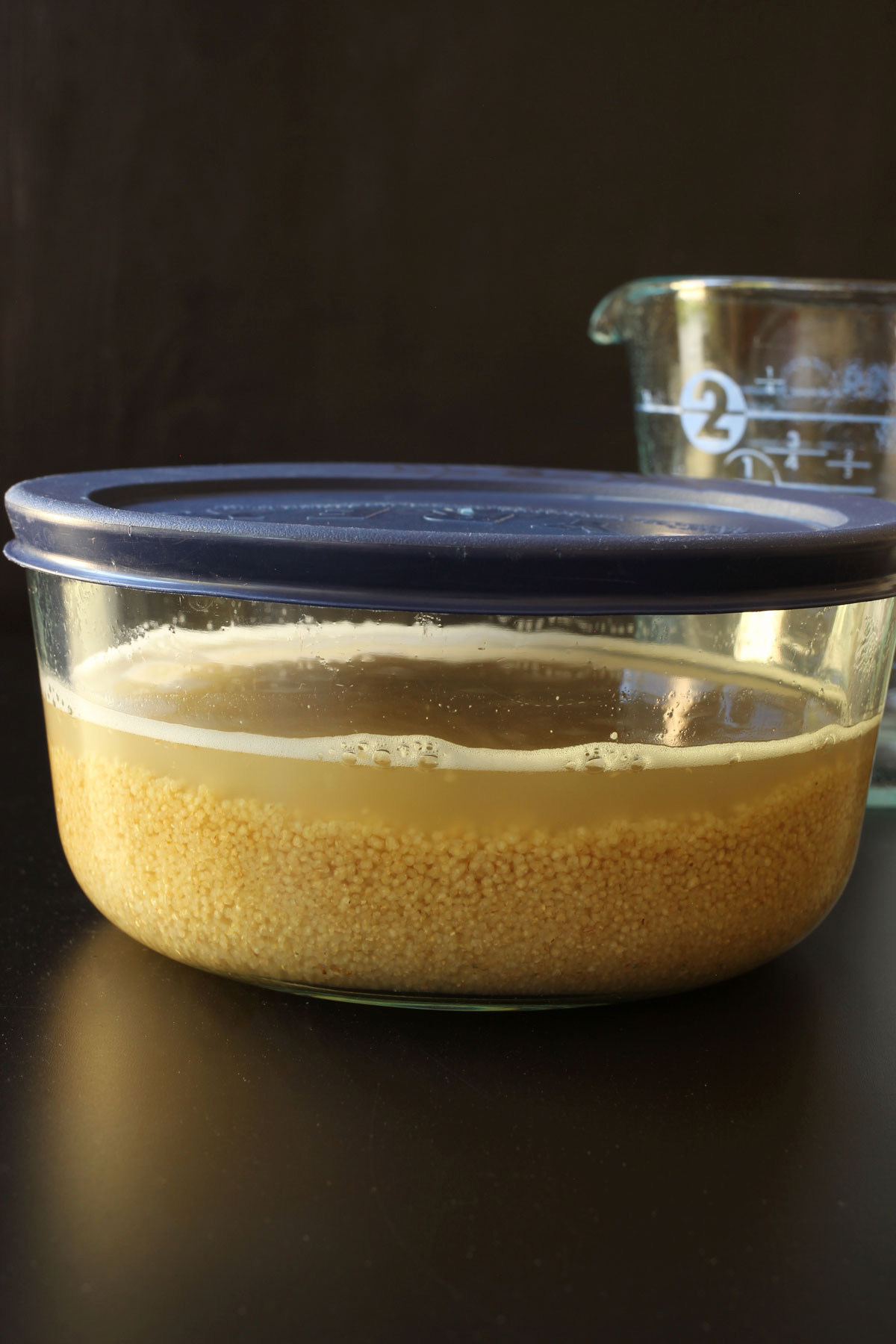 Most packages of couscous will come with preparation instructions on the box and often require preparation on the stovetop.
However, back in college I worked for the university catering company. It was the early 90's and they were ahead of their time in offering global flavors, couscous included. As a pantry prep cook, I prepared huge vats of couscous and we never made it on the stove.
You'll need 1 cup dry couscous and 1 ¼ cup boiling hot water or hot chicken broth. You'll also need a heatproof dish with a lid.
If you want to season your couscous, you can add salt, pepper, or spices to the hot liquid.
Place the dry couscous in the dish and add the hot liquid. Stir quickly and cover it immediately.
Allow the mixture to rest for five minutes. While it's resting, the couscous will absorb the liquid.
After the allotted time, the couscous will have expanded to fill the dish. There shouldn't be any liquid remaining.
Remove the lid and fluff the couscous with a fork. It's ready to serve immediately or you can add it to your meal prep stash in the fridge until you're ready to enjoy it.
Couscous can be served hot, cold, or at room temperature.
FAQs
What is couscous?
Originally made from millet, couscous seems to have originated in 9th century North Africa. Today it is often made with semolina.

According to Wikipedia, "Today, couscous granules are usually made by rolling moistened coarsely ground semolina wheat into small balls, which are then coated with finely ground wheat flour. The finished granules are roughly spherical shape and about one millimetre in diameter before cooking."
How long is cooked couscous good for?
Prepared foods are good for four days, refrigerated. Be sure not to leave food out at room temperature for longer than two hours and to refrigerate them promptly afterward.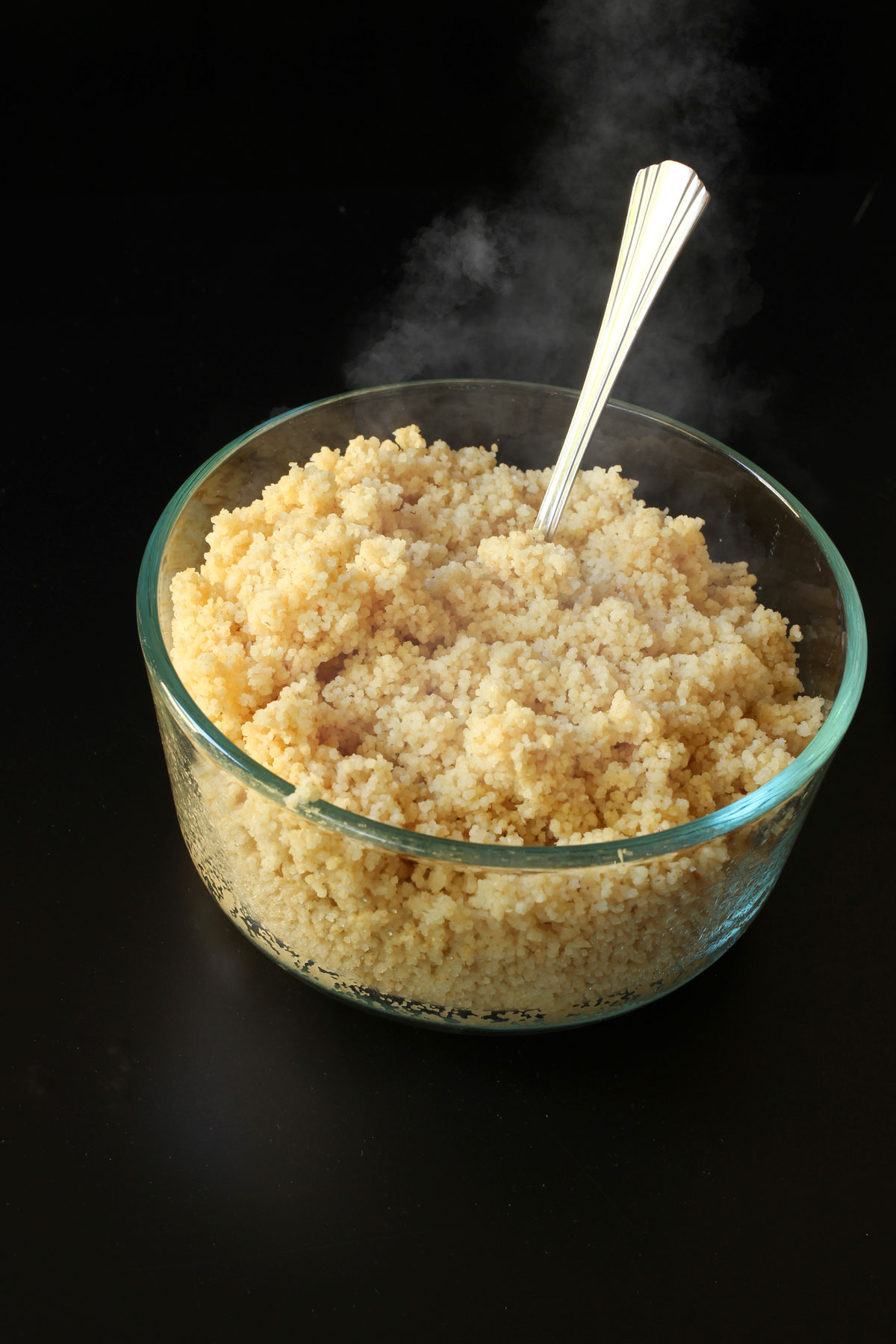 More Great Pasta Dishes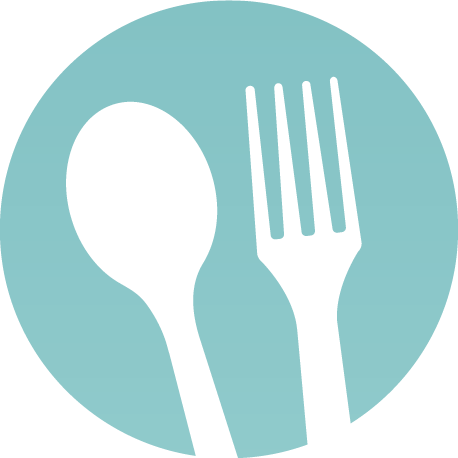 Tell us what you think!
We love to hear your experiences with Good Cheap Eats. Click the STARS on the recipe card or leave a STARRED comment to let us know what you think of the recipe.
How to Make Couscous
Enjoy couscous in just six minutes with this plain and simple, no-fuss recipe. Couscous is perfect as a simple side dish, base for Buddha bowls, or as the main grain in a salad. Learn how to cook couscous the easy way.
Ingredients
1

cup

couscous

1 ¼

cup

chicken stock

heated, or warm water

salt

black pepper
Instructions
Place the couscous in a heatproof bowl. Add the broth and stir to combine.

Cover the dish with a lid or plate to allow it to "cook". Let sit for 5 minutes.

Remove the lid and fluff couscous with a fork. Season to taste with salt and pepper.
Notes
Promptly refrigerate leftovers and use within 3 days.
Variations: the couscous can be seasoned with ground cumin, turmeric, curry powder, and garlic powder.
Serving suggestions: Serve cooked couscous as a side dish or salad base anywhere cooked rice or pasta is used.
Nutrition
Calories:
166
kcal
|
Carbohydrates:
34
g
|
Protein:
6
g
|
Fat:
1
g
|
Saturated Fat:
1
g
|
Sodium:
273
mg
|
Potassium:
131
mg
|
Fiber:
2
g
|
Vitamin C:
5.1
mg
|
Calcium:
15
mg
|
Iron:
0.6
mg
Tried this Recipe? Tell us what you think!
Your reviews help us develop better recipes and give newcomers the confidence to try your favorites. Scroll down to leave a starred comment.
This post was originally published on July 14, 2019. It has been updated for content and clarity.