Pasta is a quick and simple dish that feeds a crowd and pleases the masses. Check out these 5 quick and easy pasta dishes next time you need a little inspiration.
Pasta is probably by far and away, one of my family's favorite dinners. Seriously, like buttered noodles with parmesan makes them happy. I don't really have to do much to pasta to make them happy. In fact, a couple of them are still in the stage where they just want me to leave it alone.
I typically stock up on jumbo packages of Costco's organic noodles. At about $1/pound, they are a great way for me to feed my family something quick and easy that they absolutely love.
In fact, I made pasta for my husband on our first official "date". I stood there in my college apartment kitchen, yacking away at the stove, when I watched his jaw drop and eyes bug out.
I was making spaghetti, and like my mother before me, I broke the noodles in half before I dropped them in the pot. 
While he never paid this price, these are the noodles FishPapa bought as a bachelor. Ha! He was used to eating 2-foot spaghetti while I had broken mine down to 4-inch bits.
He married me anyway. After we had a big discussion about how pasta is properly cooked. He'd be thrilled if I could find those noodles at a better price. 😉
5 Quick and Easy Pasta Dishes
Suffice it to say, I've been making pasta for the Fishers for a long time. Here are some of our favorite pasta recipes that come together quick and easy.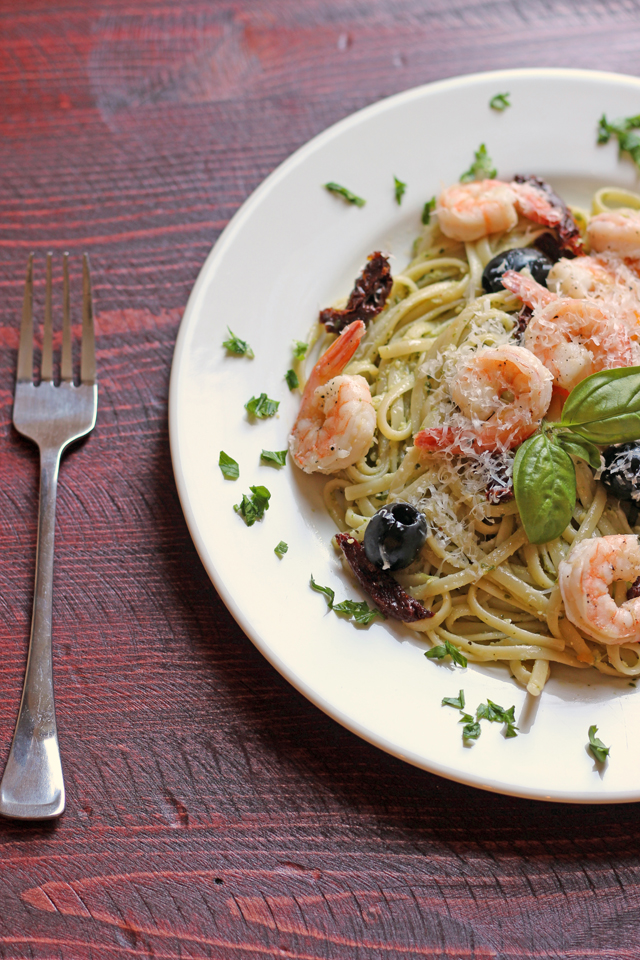 This Pesto Shrimp Linguine Salad is much like one that I served as a waitress back in my newlywed days. I love the combination of pesto and shrimp and slivers of sundried tomato. This "salad" is great served warm or cold, so you don't have to wait to chill it.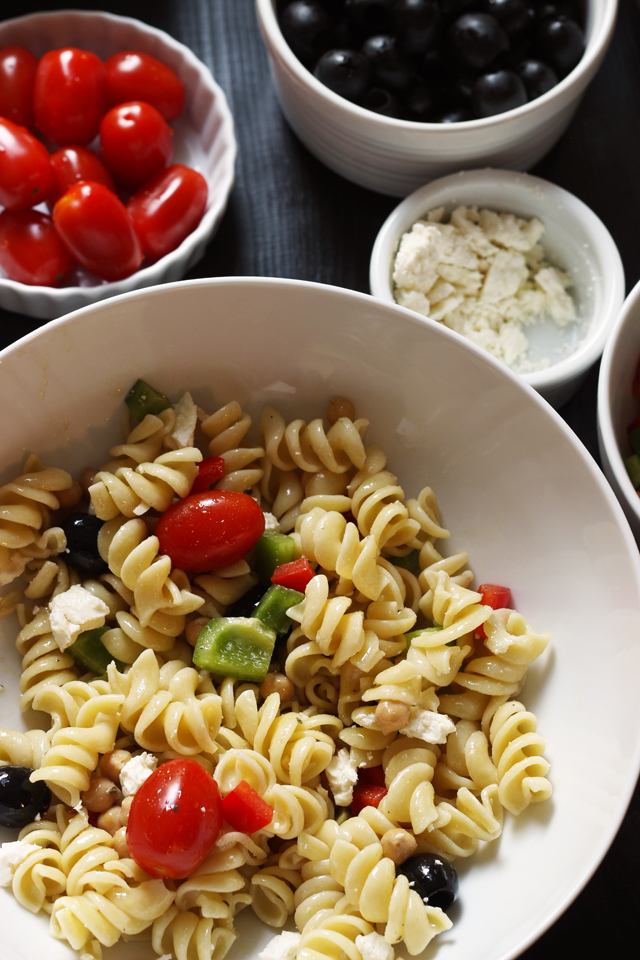 A Pasta Salad Bar pleases my plain-pasta people. Everyone can doctor up their noodles however they like. I lay out a variety of toppings and let them go to town. Mom of the Year, I tell ya.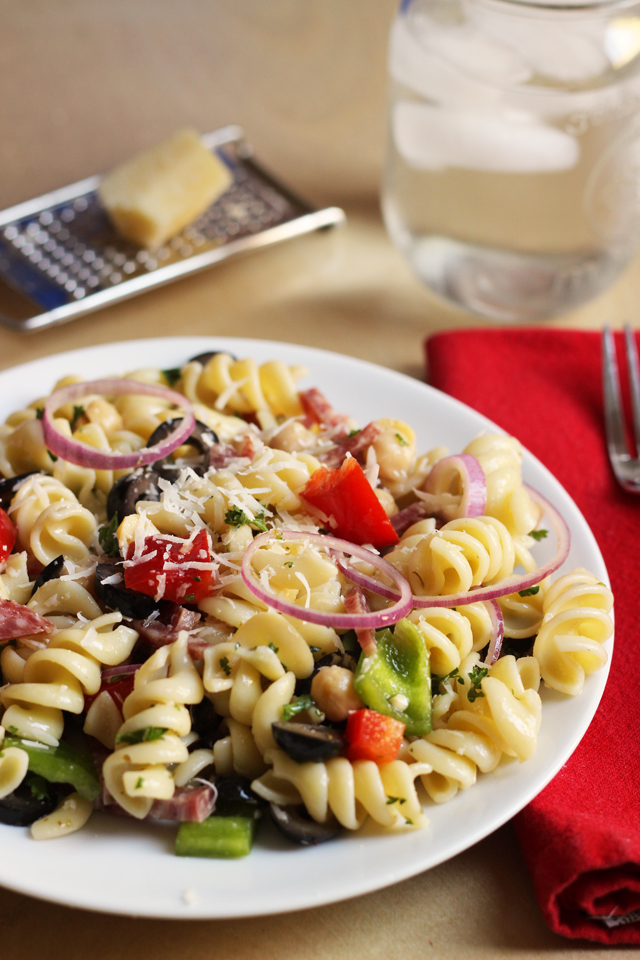 I love this Antipasto Pasta Salad for all its rich flavors: garlic, salami, onion, olives. Yum! This is a great make-ahead dish that comes together in minutes. It packs well, so it's ideal for lunches and for meal gifting.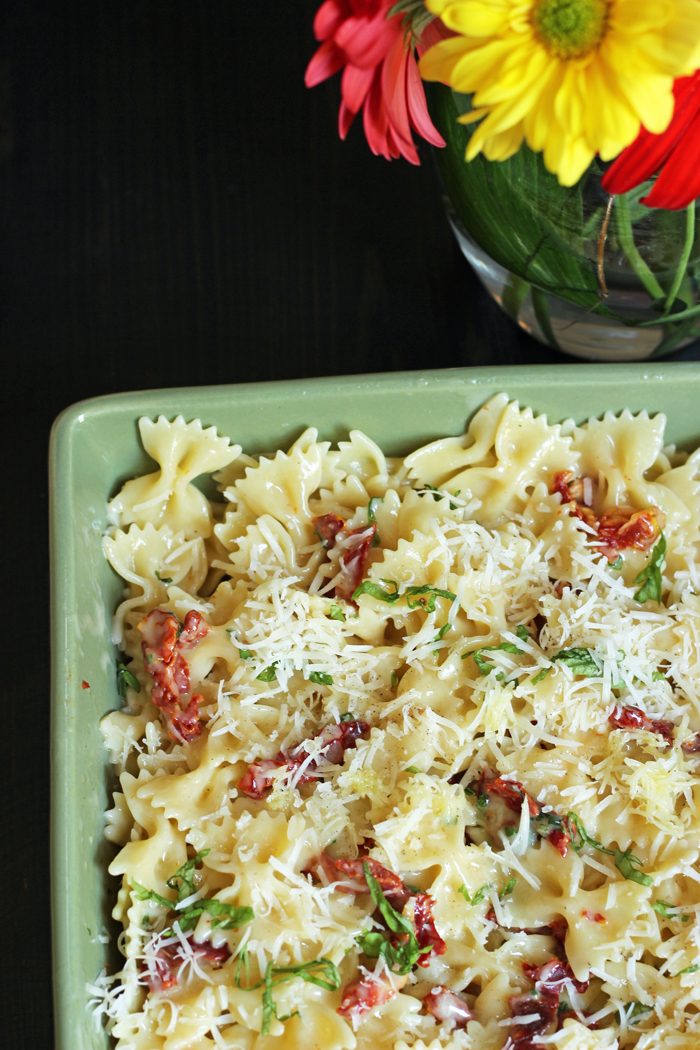 This Tomato Brie Pasta is one of the easiest on the planet to make. It's an upscale mac and cheese that takes just minutes to prepare. It's grown-up food. Make the kids regular while you and your main squeeze enjoy this pan all to yourself.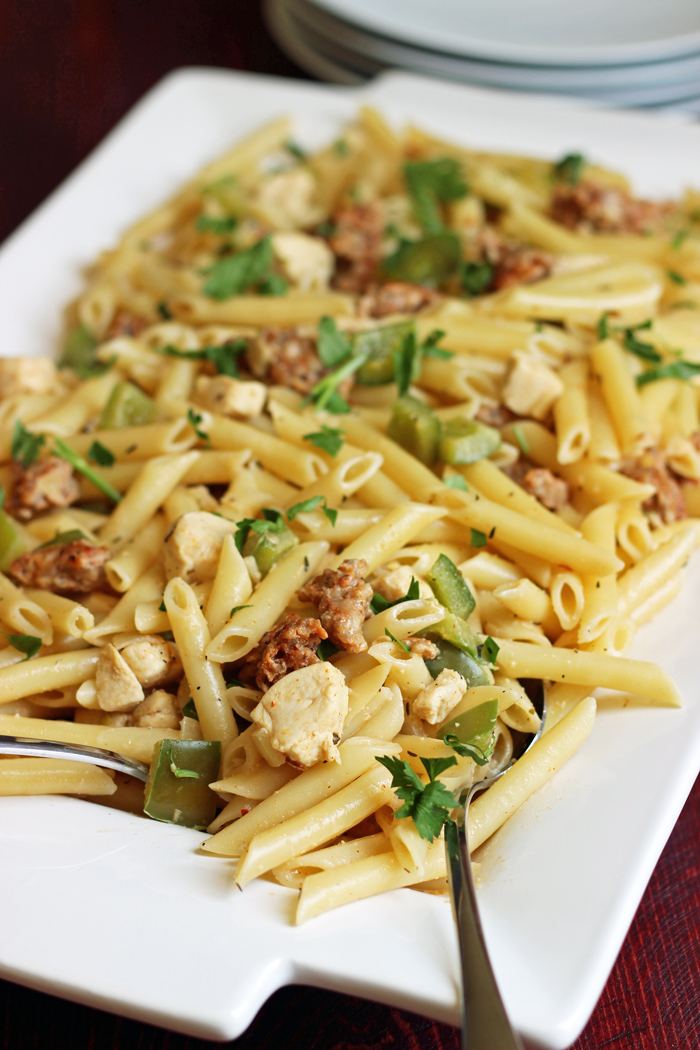 Pasta has clearly played a big roll in my marriage, now that I think about it. This Jambalaya Pasta with Sausage and Chicken is a recreation of one of my husband's favorite restaurant dishes. Ever. It's part of my new cookbook, and it is a hit with all our friends and family. My sister keeps texting me how much she loves it, so I figured I better give you a peek at it. You can make it as spicy as you like — so feel free to adjust the seasonings or the style of sausage to suit your preferences.
Pasta: it's a beautiful thing. It's cheap. It's quick to make. And there's a way to dress it up to suit almost anyone and everyone. It definitely ranks near the top of our list of favorite quick dinner ideas.
What's YOUR favorite pasta?
Don't forget to read the whole series: Quick Dinner Ideas.