Garlic butter is simple to make, yet packs a punch in any number of dishes, including garlic bread, cooked meats, fish, and vegetables. Make your own and save!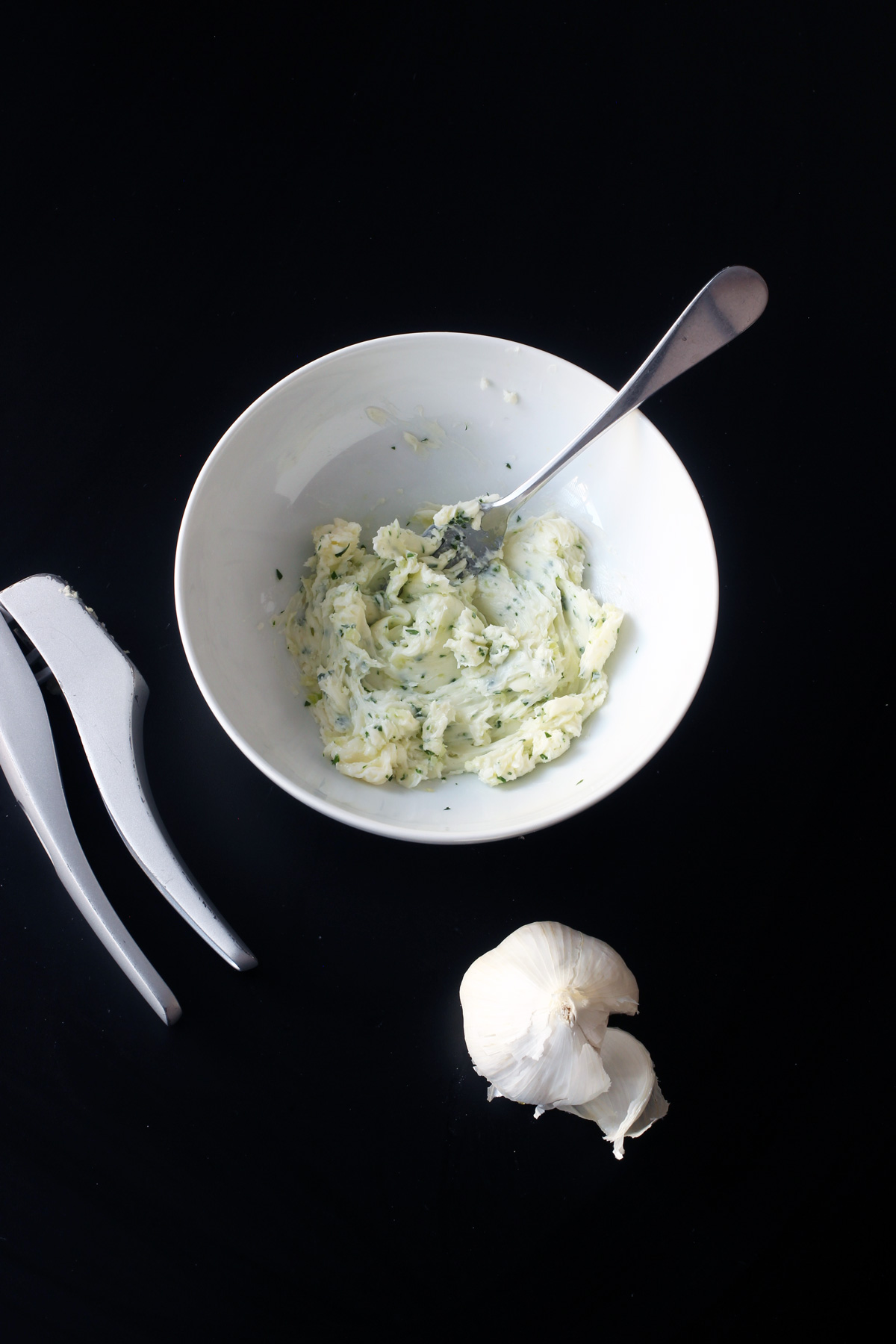 Simple food is some of the best. What a boon to the frugal home cook! We don't need to get crazy complicated in order to eat well.
Garlic butter is one prime example of eating well without all the fuss.
What is garlic butter?
Garlic butter is a mixture of softened butter and crushed or minced garlic. How strong the garlic flavor will depend on how much garlic is used and how long the mixture rests before use.
Just a little dab will do ya. Like other compound butters, this spread packs a big punch into a small serving.
Serving suggestions
Garlic butter is a building block of garlic bread, but it's also delicious spread on sandwiches.
It can be used as a topping for grilled or roasted meats and fish as well as cooked vegetables, such as Easy Garlic Green Beans, or cooked pasta or noodles. As it melts, it creates an instant sauce. French chefs slather it on escargots.
Melted, it's a fantastic dipping sauce for artichokes, lobster, or cooked shrimp. Garlic butter is also delicious for sautéing mushrooms.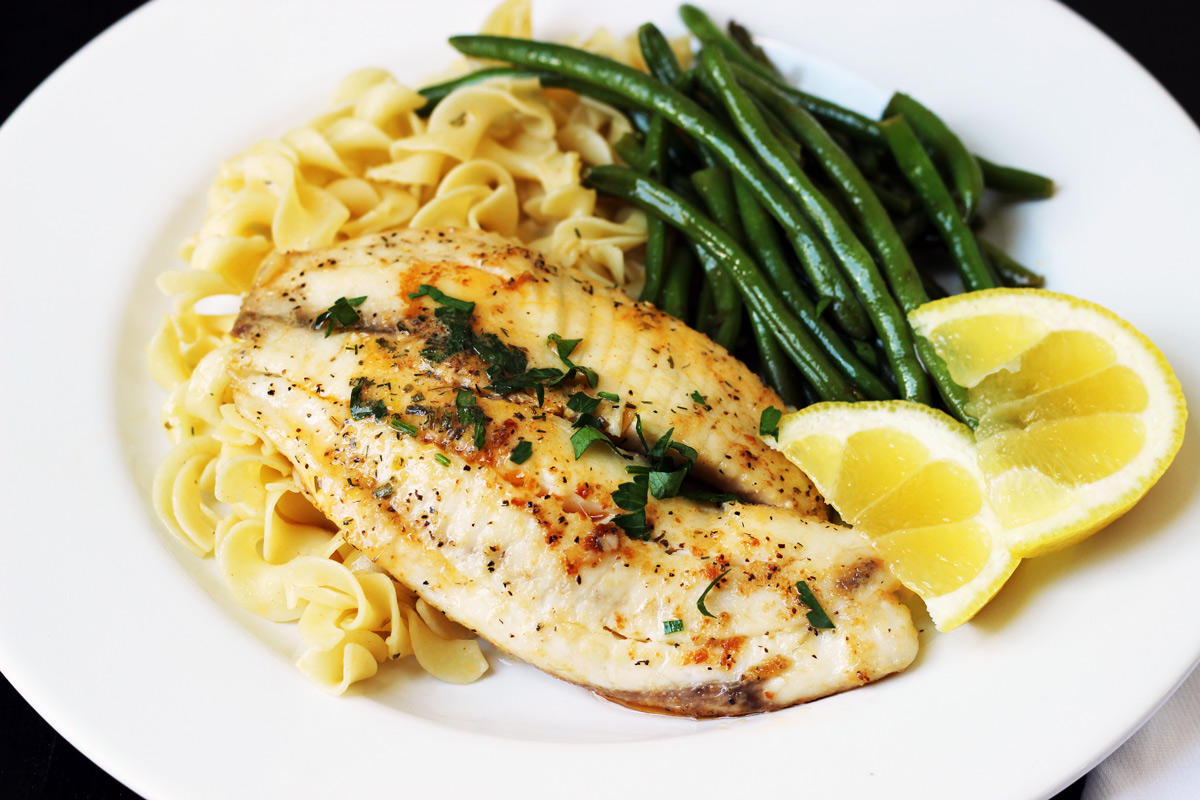 Ingredients
You can buy garlic butter in a plastic tub at the store, but honestly, it will taste better and fresher if you make your own. You'll need:
butter – you can use dairy butter as well as margarine or plant butter. There will be flavor differences among those three choices, but the basic process is the same.
garlic – you can use fresh cloves that your mince yourself, jarred garlic, or in a pinch, garlic powder. Fresh or jarred garlic will give you the best flavor. If you want to get super fancy use roasted garlic.
parsley – fresh parsley gives garlic butter a bright, fresh flavor as well as add color to the finished dish. You can use dried parsley flakes if you need to.
Instructions
To make homemade garlic butter, simply chop the parsley and garlic finely and work them into softened butter until well combined.
Use the mixture in recipes right away or store it, covered in the fridge for up to a week.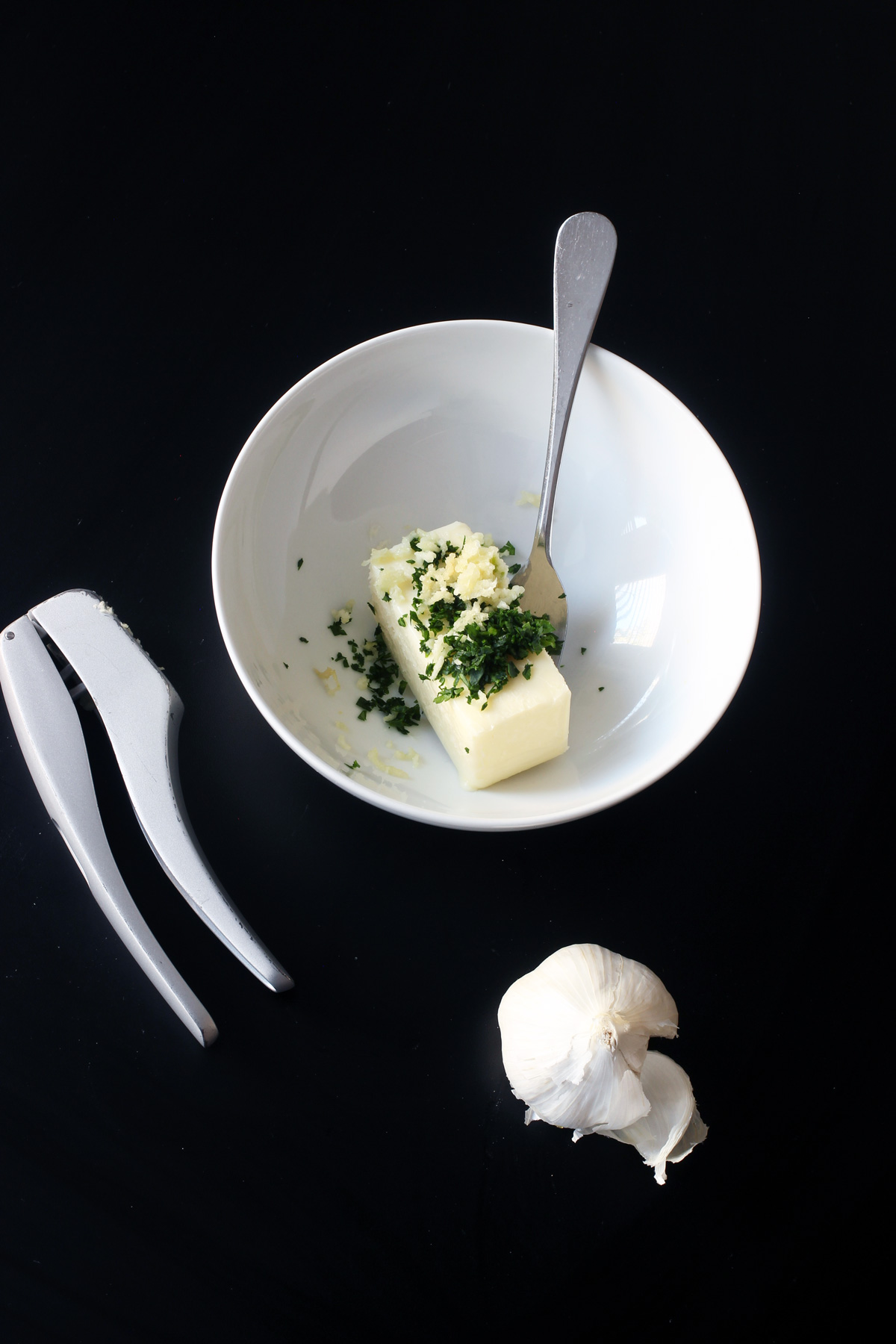 Freezing instructions
For longer storage, lay out a small piece of plastic wrap. Place the prepared butter mixture in a log along the plastic and roll it up in the plastic. Store the butter log in a ziptop plastic bag. If you don't want to use the entire log, you can slice off as much as you want from the frozen log.
Alternatively, you can press the butter into silicone ice cube trays and freeze. Once frozen pop out the butter cubes and store in a ziptop bag.
Recipe costs
Knowing how much it costs you to prepare a recipe can help you decide if it's the type of recipe to make regularly or one you might want to save for special occasions. Let's crunch some numbers and see how this recipe pencils out.
butter $0.92 ($3.69/lb)
garlic $0.02
fresh parsley $0.05
One-half cup (or 4 ounces) of garlic butter costs $0.99 to make. By contrast, prepared garlic butter from the grocery store costs $2.99 for the same volume. Homemade is the clear winner!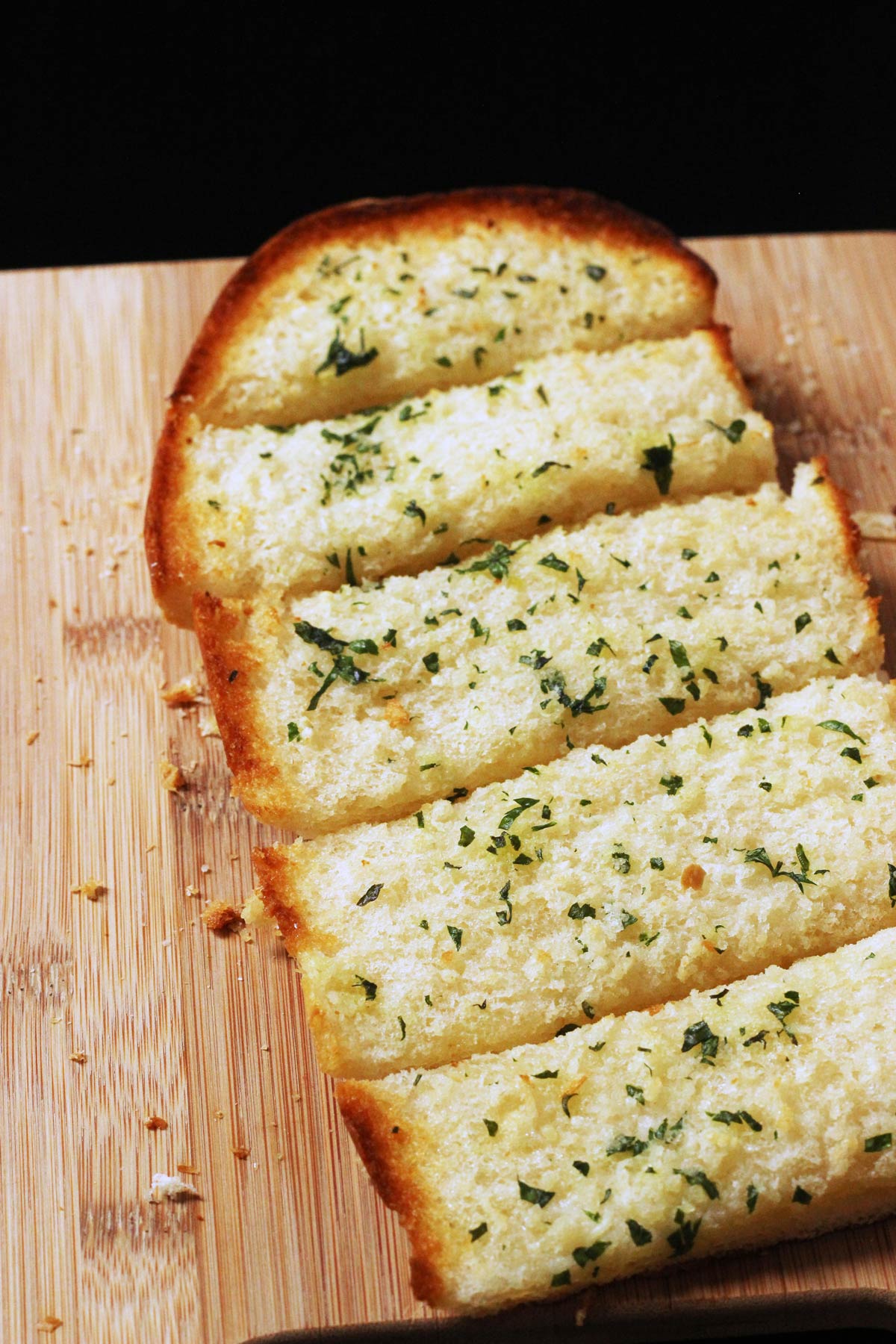 How to save even more
Save even more when you use the Good Cheap Eats System! Here are some strategies to get the costs down further.
Visit the store with the best prices – Do some price comparisons and see who has the best prices, particularly for butter.
Shop the sales and clearance – Sale butter is a lot cheaper than the full price we quoted above. Here in SoCal, I can find butter as low as $2/pound, making this recipe as low as $0.57/batch!
Kitchen equipment
This recipe really couldn't be easier than it is, but having the right kitchen tools can really make your time in the kitchen more enjoyable. Over time, I've honed my collection so that they are perfect for my needs.
Garlic Butter
Ingredients
8

tbsp

butter

softened

1

clove

garlic

minced

1 1/2

tsp

chopped fresh parsley

or 1/2 tsp dried parsley flakes
Instructions
In a small mixing bowl, combine the butter, garlic, and parsley. 

Use as a spread on garlic bread or on steaks.
Notes
Promptly store leftovers in an airtight container in the refrigerator, for up to a week.
Nutritional values are approximate and based on 1 tablespoon.