Artichoke season has arrived! And this 5 minute artichoke dipping sauce, like this lemon butter makes the experience so fun and delicious! And if you want something creamier, I got a second artichoke dipping sauce as well.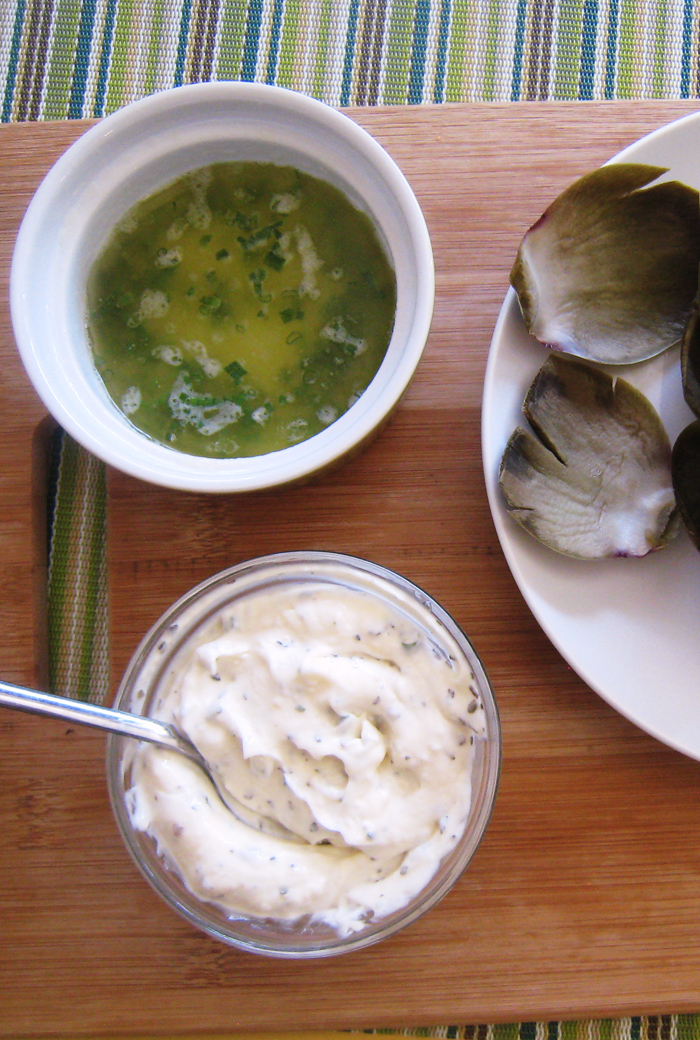 I played my cards right in teaching my kids to like foods that my husband doesn't love. He is not picky, but he doesn't loooooooooove the same foods I do. That's okay. It means that I don't feel bad about fixing some of those foods as long as the kids like it. too. Vive the sauerkraut!
Artichokes falls into the camp of things FishPapa likes, but wouldn't probably go out of his way to buy or make. I don't think he's ever said, "Honey, I think it's been awhile since we had artichokes." But, my kids do!
So, when my oldest son requested artichokes recently, I had to say yes! I love them as much as he does.
I actually never had an artichoke until I met my husband. His Dutch friends, Sander and Vieke, lived on a mountain behind Santa Barbara. The night they invited us to dinner, I had my first tastes of red wine, steamed artichokes, and pasta carbonara. Lovely! It was a meal to remember!
How to make this easy artichoke dipping sauce
To make this artichoke dipping sauce you will need:
salted butter (melted) – you can also use Ghee if you are doing Whole 30
lemon juice
chives
The best part of this dipping sauce is it's super quick and easy to make. All you need to do is combine all the ingredients together
Want something creamier?
Nowadays, it's my kids and I who enjoy the artichokes. We usually make two different sauces for artichokes. Here you'll find a delicious lemon butter sauce for artichokes. If you prefer something creamier, try this Herbed Mayonnaise.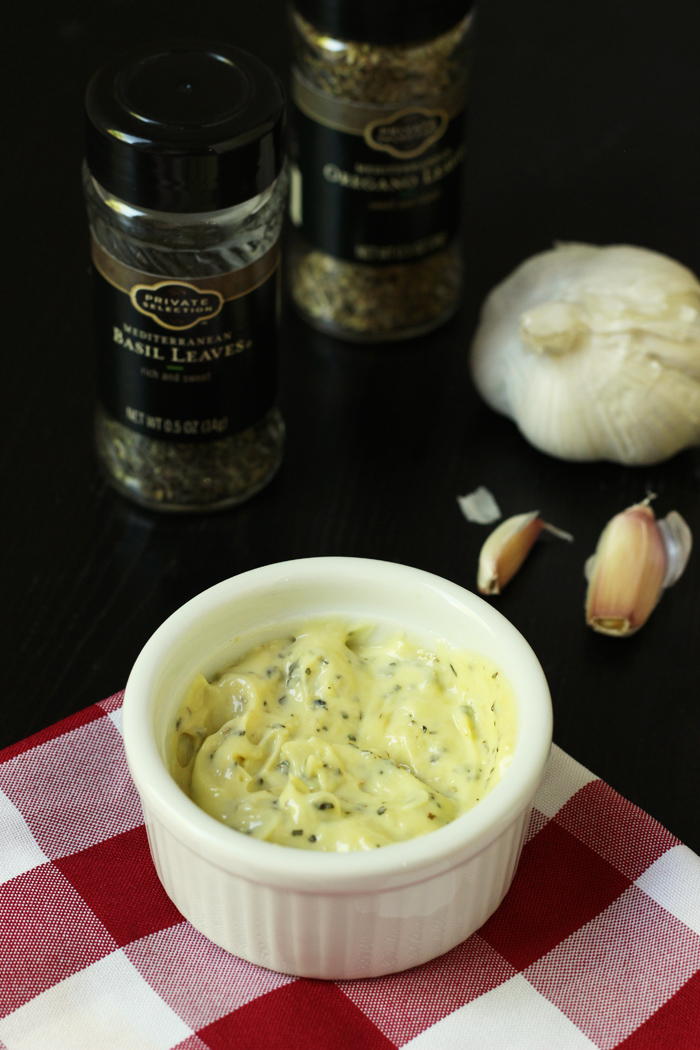 Enjoy those beautiful green globes now, peeling off their leaves to dip in one of two sauces. There's something to please everyone.
How do I prepare artichokes for dipping?
Not sure about how to fix one? Check out this tutorial for preparing artichokes for wrangling that prickly, mysterious globe of a thistle. You'll be a pro in no time!
Lemon Butter Sauce for Artichokes
Artichoke season has arrived! Having some choice of sauces for artichokes, like this lemon butter makes the experience so fun and delicious!
Ingredients
1/4

cup

butter

melted

1/4

cup

lemon juice

1

tablespoon

chives (chopped)
Instructions
In a small bowl, combine all the ingredients. Serve warm with cooked artichokes.
What are your favorite sauces for artichokes?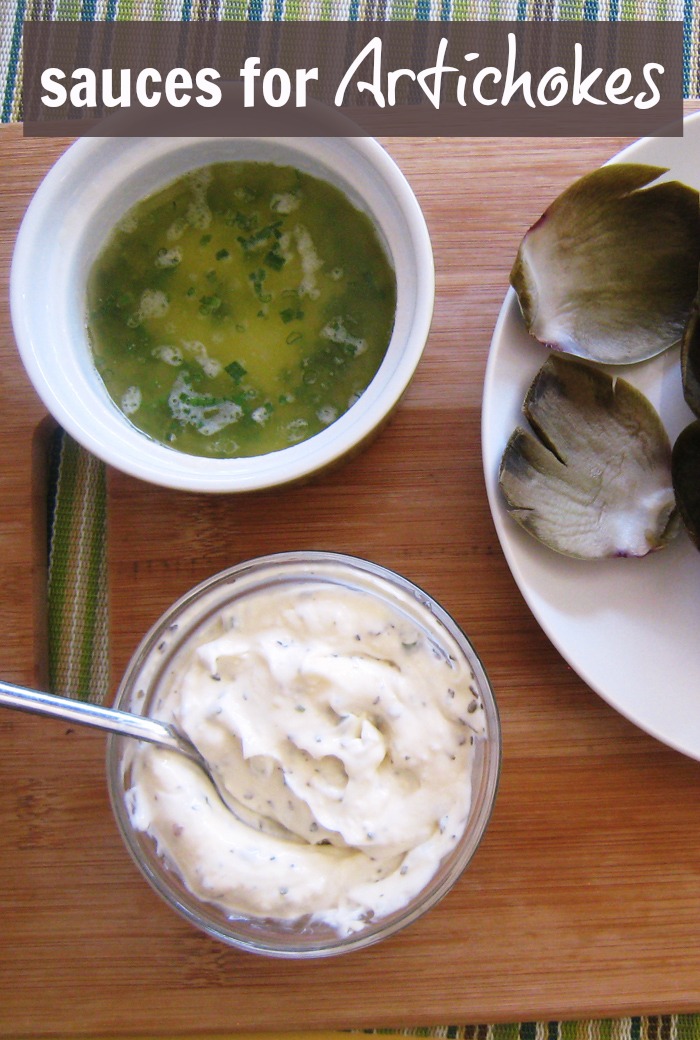 Are you looking for more good cheap eats?
check out my recipes on Life as Mom