Save money and season your dishes well with this homemade Herbes de Provence recipe.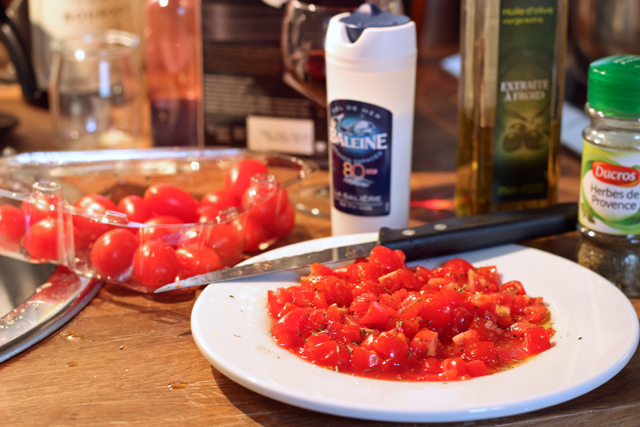 While we were in France last month, I did a fair amount of meal prep. Certainly not as much as I do at home, but I did cook and prepare meals during our vacation in order to save money and also to make sure we were eating healthier food. (Don't be fooled; France still has KFC, Subway, and McDo. There's cheap junk to be had anywhere, even if it's not so cheap as here.) But you can lose weight in France.
I didn't have the space or the inclination to stock a full spice cupboard so I carried a very limited array of items: sea salt, olive oil, red wine vinegar, and herbes de provence.
Prior to our trip, I was extremely partial to "Italian herbs," a blend of just that – Italian herbs. I looked for it at the Monoprix off rue Daguerre, but they didn't have it. I had to settle for Herbes de Provence as a multipurpose herb. Typically, I don't love the "herbes de provence" I've bought in the states because they usually have lavender in them. I don't like culinary lavender, but I've tolerated in recipes for years.
I read the ingredients on this Herbes de Provence from Ducros and saw that it did not have lavender. Yay!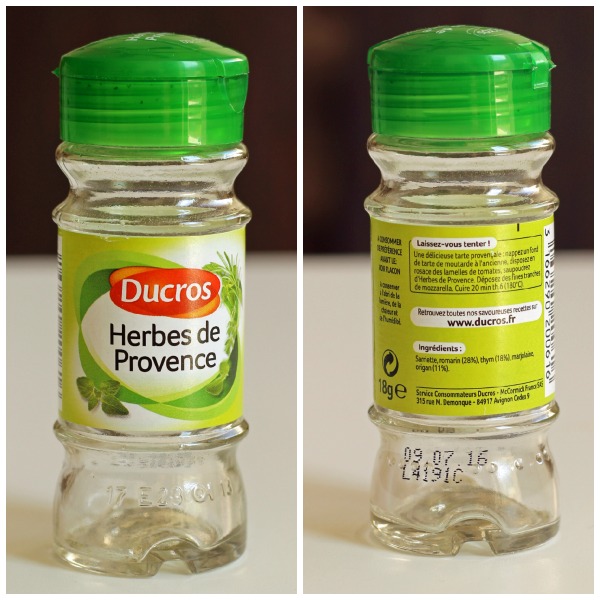 I ended up using it liberally throughout our month in France, sprinkling it in vinaigrette, on tomatoes, in pasta salad, in bolognese. In short, I've fallen head over heels in love with this herb blend. I carted the half empty bottle home and used the last bits up. But, saving the bottle wasn't just a frugal money-saving tactic. The recipe is on the back of the bottle!
I have no idea if that's a requirement of labeling in France, but they mentioned the percentages of some of the herbs on the back. Plus, they named all the herbs, something not all American spice companies do. Since I can do math as good as a sixth grader, I was able to approximate this formula for herbes de provence and now make my own blend.
Making my own blend from herbs that I buy in bulk from Costco or the health food bulk bins is a more economical way to keep myself stocked in my favorite herb mix.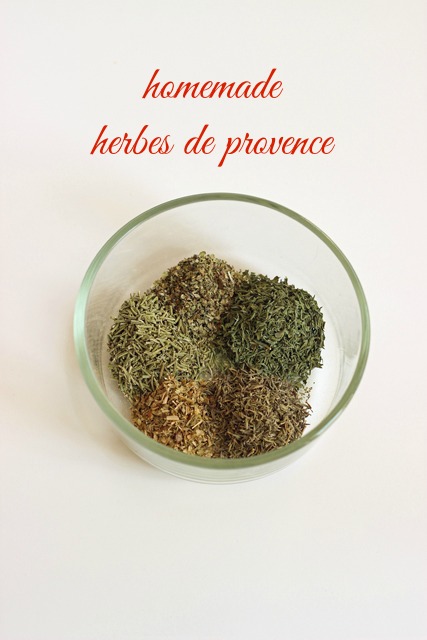 If you buy dried herbs in bulk or even grow your own, this is a great little blend to keep on hand. It's so multipurpose and amazingly delicious. Be prepared for an onslaught of recipes featuring this little star. It's my new best friend.
I had small jars of most of the herbs, but I only had rosemary sprigs. So, I pulled those off the stems and chopped them up a bit. I'm not a fan of big rosemary leaves getting stuck in my teeth. Consider making a big batch of this to give as gifts with a few recipes attached. I might just have a free printable for you in a week or two. Ahem.
And I most definitely recommend keeping a small bottle of this stuff handy for your own home cooking. Just a whiff of it sends me back to the Mediterranean. Oh la la!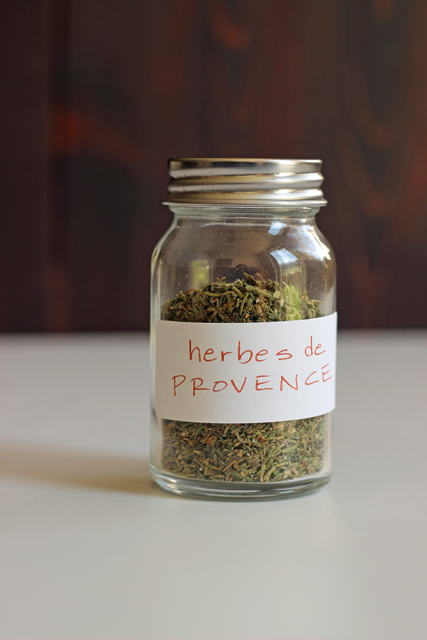 Homemade Herbes de Provence Recipe
Homemade herbes de provence spice blend
Ingredients
1

tbsp

dried summer savory

1

tbsp

dried rosemary

1 1/2

tsp

dried thyme

1

tsp

dried marjoram

1

tsp

dried oregano
Instructions
In a small mixing bowl, combine the herbs. Store in an airtight container at room temperature.
Notes
Store the herb blend in the freezer for longer storage.
Nutrition
Calories:
7
kcal
|
Carbohydrates:
2
g
|
Protein:
1
g
|
Fat:
1
g
|
Saturated Fat:
1
g
|
Sodium:
1
mg
|
Fiber:
1
g
|
Sugar:
1
g
|
Vitamin A:
74
IU
|
Vitamin C:
1
mg
|
Calcium:
43
mg
|
Iron:
1
mg