That burlap pouch of herbs that you bought at a tourist shop in the south of France? Or the one you're planning to buy someday when you finally get to go? Well, you don't need a trip to France to enjoy Herbes de Provence.
This recipe for a homemade blend comes together in about a minute and adds plenty of flavor. Enjoy it on Tomato Bruschetta, Sauteed Mushrooms, or Roast Vegetables. The blend adds a quick burst of flavor without any work.
Jump to:
Many moons ago during a trip to the south of France, I bought one of those burlap pouches of herbs they hawk to tourists. Unfortunately, I was sadly disappointed in my souvenir. (I really didn't like the addition of lavender to my savory cooking!)
But, years later, in Paris, when a hunt for Italian herbs left me high and dry, I picked up a bottle of Herbes de Provence, realizing it would work great as a multipurpose herb, especially since the brand I bought didn't contain lavender.
I ended up using it liberally throughout our month's travels in France, sprinkling it in vinaigrette, on tomatoes, in pasta salad, in bolognese. In short, I fell head over heels in love with this herb blend.
Since then Herbes de Provence is a mainstay in my spice cupboard and one of my favorite homemade seasoning blends.
Why Make This
It's a delicious all-purpose seasoning. A few pinches of this blend are all you need to give amazing flavor to salads, dressings, sauces, vegetables, meats, and fish. It's great as the seasoning in Quick Seasoned Rice.
It's cheaper to make yourself. A commercial blend, especially one imported from France, will cost you a pretty penny. Save money by creating your own special blend.
Ingredients
Years ago I carted the half empty bottle home not just as a frugal money-saving tactic. The recipe was on the back of the bottle! Well, at least percentages of each herb. I was able to approximate this formula for herbes de provence and now make my own homemade blend.
Here's what you'll need: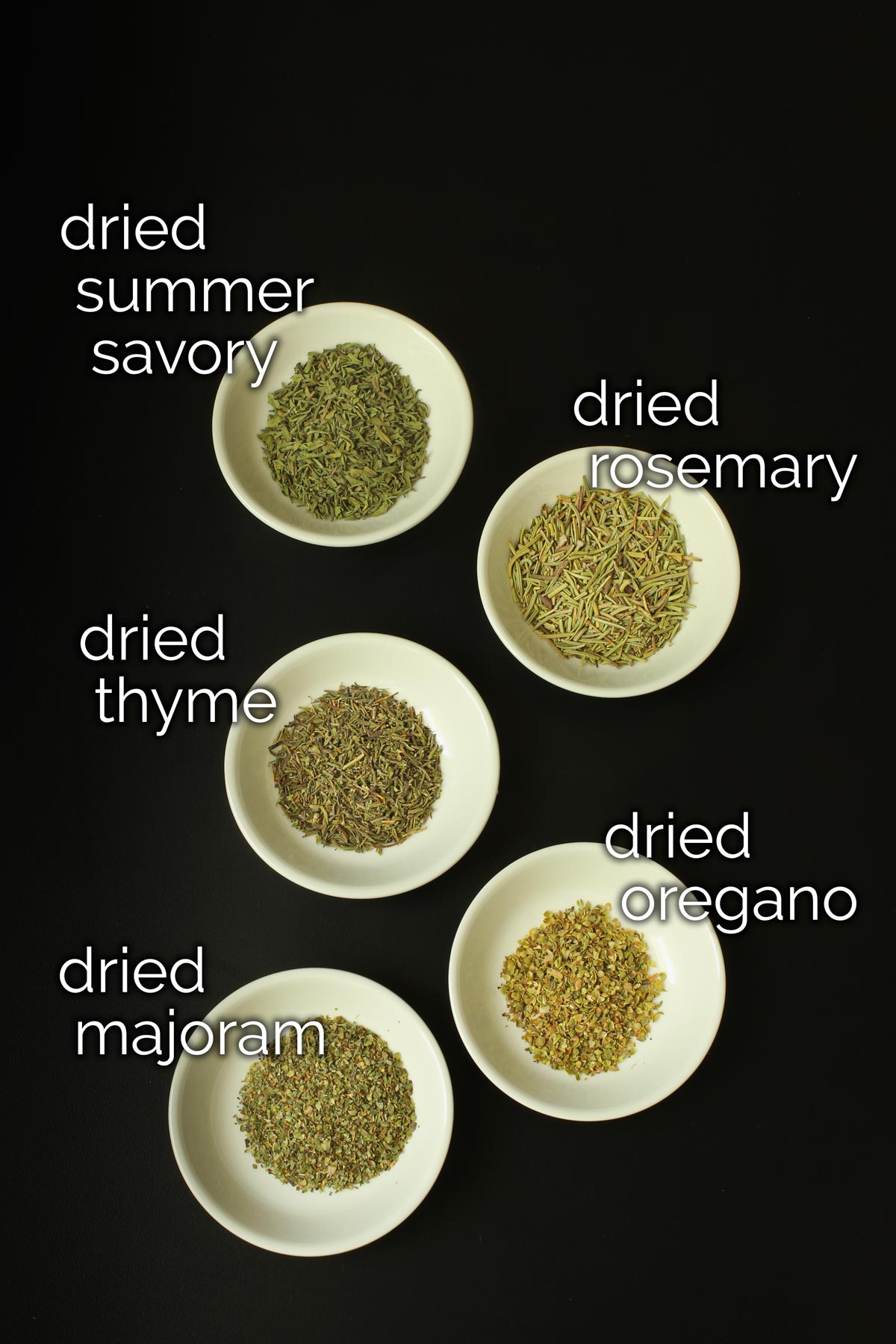 You'll want the dried versions of these five herbs, all members of the mint family:
summer savory
rosemary
thyme
oregano
marjoram
You can add lavender if you would like. Some say it's only done in the States, but I'll swear on my life that I bought a pouch with lavender in Provence. #gullibletourist
If you buy dried herbs in bulk or even grow your own, this is a great little blend to keep on hand. It's so multipurpose and amazingly delicious.
Step-by-Step Instructions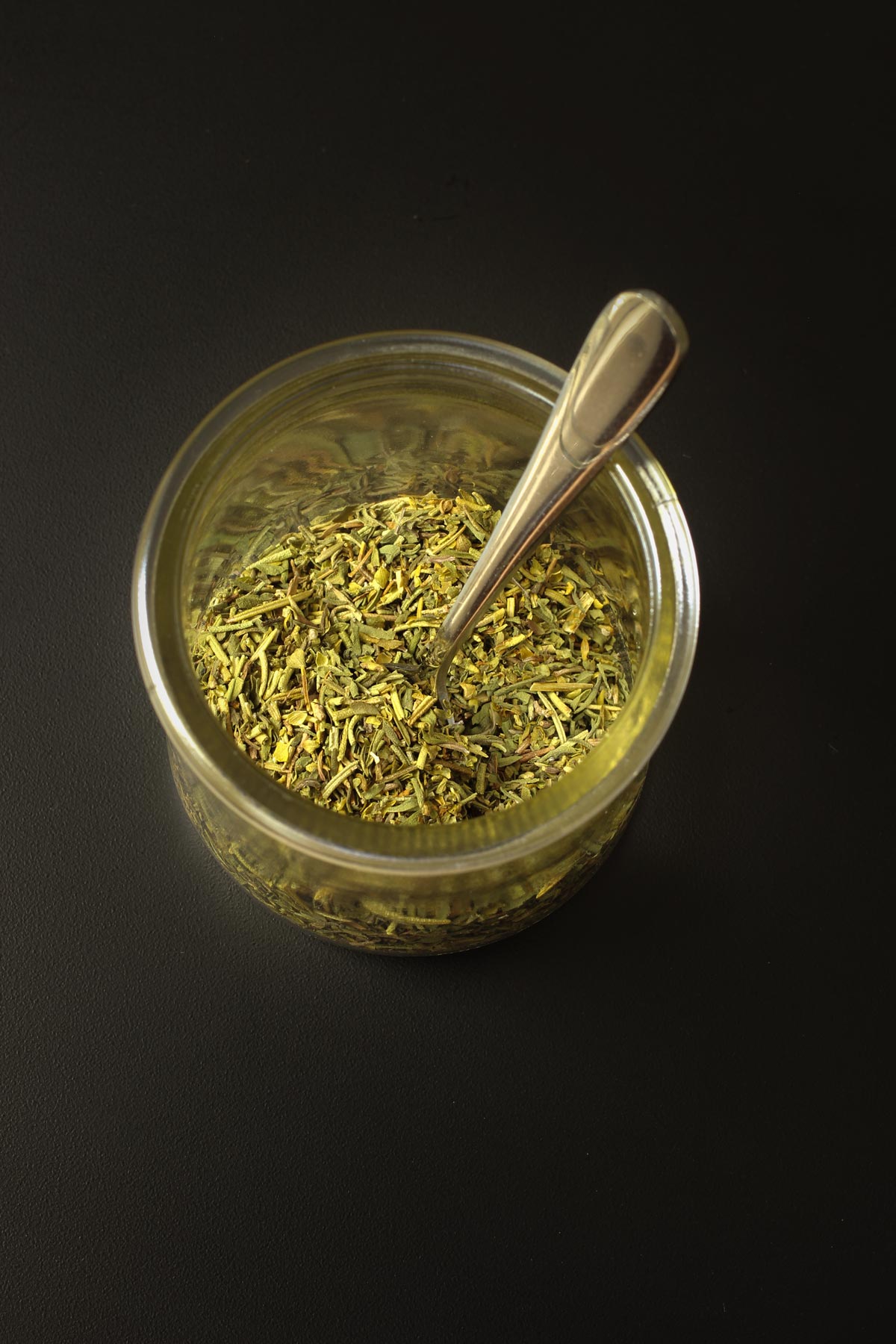 This takes about 1 minute. Measure the herbs into a dish, stir to combine. Store in an airtight container in a cool, dry place.
FAQs
How do you cook with herbes de Provence?
This herb mix is good in all kinds of dishes, such as dressings and sauces as well as cooked vegetables, meats, and fish.
What herbs are included in herbes de Provence?
Traditionally, the mixture includes summer savory, thyme, rosemary, oregano, and marjoram. In US markets, dried lavender flowers are also added to the mix.
Is herbes de Provence like Italian seasoning?
Since Italy and Provence are quite close to each other on the mediterranean, it makes sense that there will be culinary overlap. Herbes de Provence is very similar to an Italian seasoning blend, however without the basil and parsley that is often included in an Italian-style mix.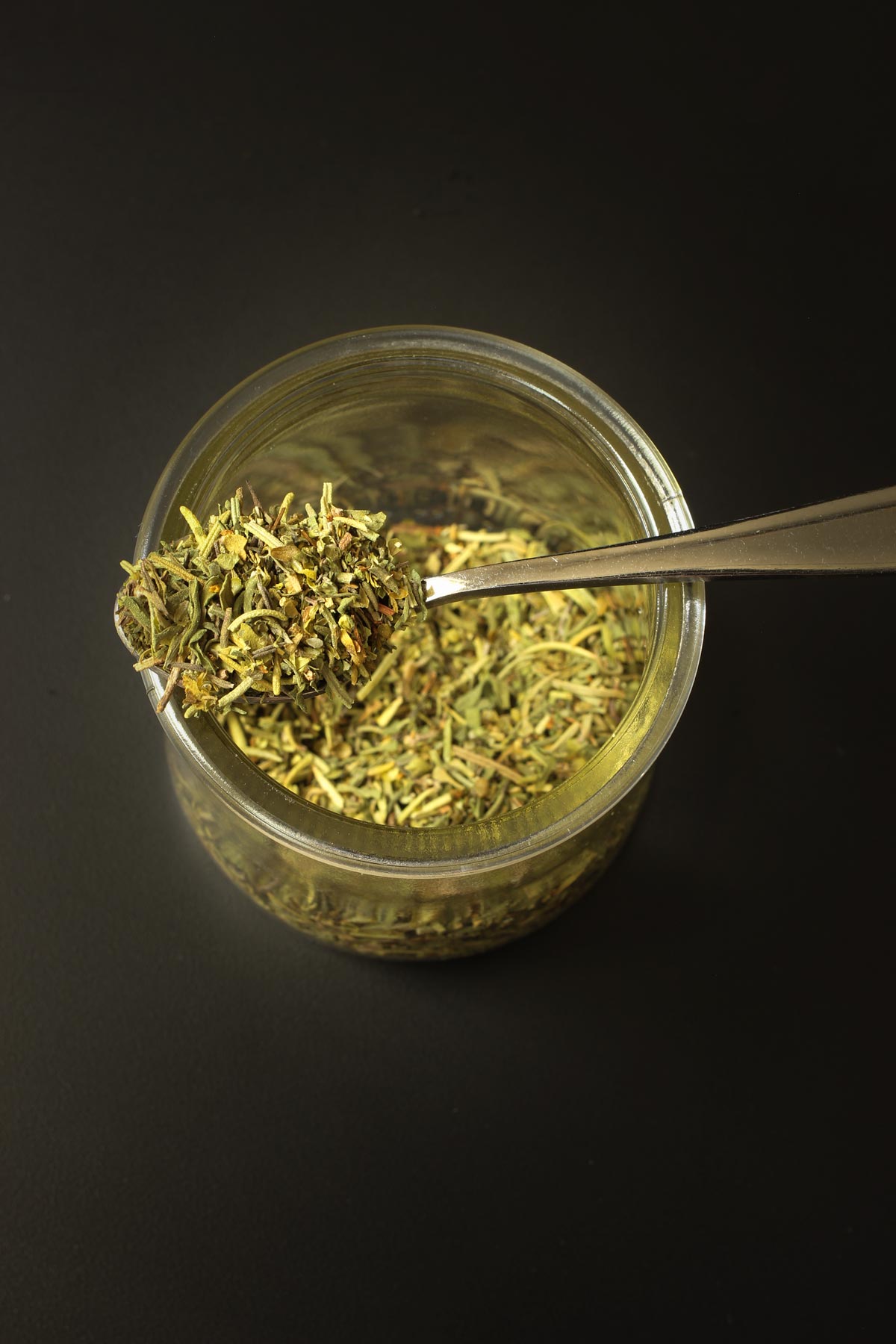 Great French Recipes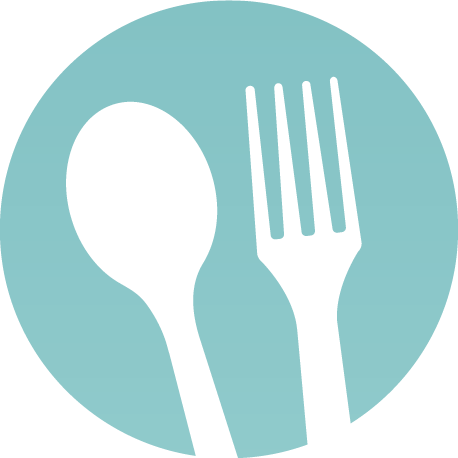 Tell us what you think!
We love to hear your experiences with Good Cheap Eats. Click the STARS on the recipe card or leave a STARRED comment to let us know what you think of the recipe.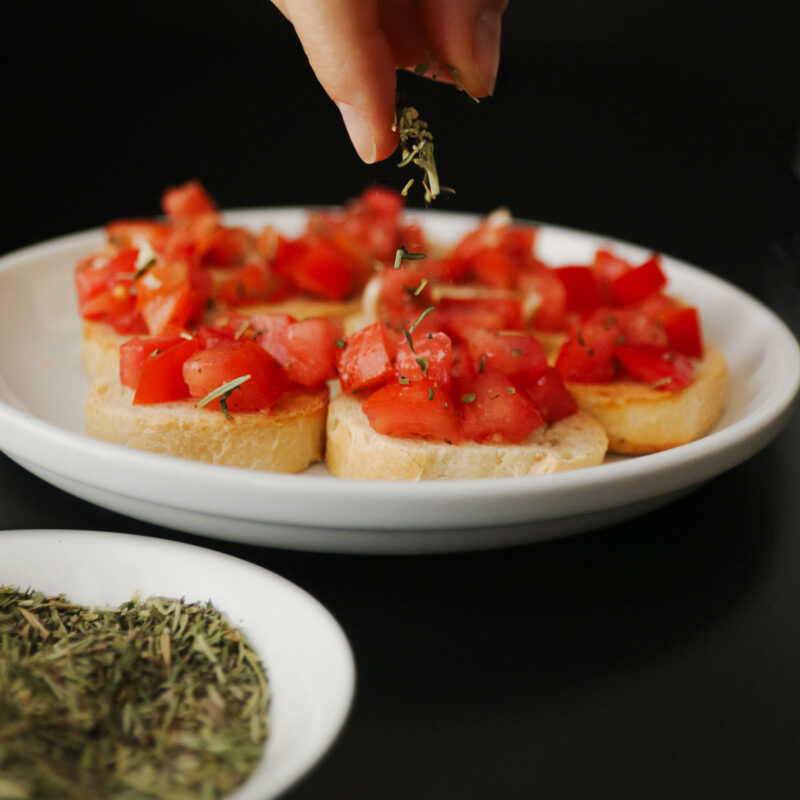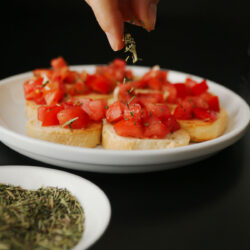 Homemade Herbes de Provence Recipe
Homemade herbes de provence spice blend
Print
Pin
Rate
Ingredients
1

tablespoon

dried summer savory

1

tablespoon

dried rosemary

1 ½

teaspoon

dried thyme

1

teaspoon

dried marjoram

1

teaspoon

dried oregano
Instructions
In a small mixing bowl, combine the herbs. Store in an airtight container at room temperature.
Notes
Store the herb blend in a cool dry place or in the freezer for longer storage.
Uses: Herbes de Provence is good in sauces and dressings as well as on cooked vegetables, meats, and fish.
Nutrition
Calories:
7
kcal
|
Carbohydrates:
2
g
|
Protein:
1
g
|
Fat:
1
g
|
Saturated Fat:
1
g
|
Sodium:
1
mg
|
Fiber:
1
g
|
Sugar:
1
g
|
Vitamin A:
74
IU
|
Vitamin C:
1
mg
|
Calcium:
43
mg
|
Iron:
1
mg
Tried this recipe?
Tell us what you think! Your reviews help us develop better recipes and give newcomers the confidence to try your favorites. Scroll down to leave a starred comment.
This post was originally published November 23, 2014. It has been updated for content and clarity.