This spud's for you! Make good on those leftover baked potatoes with these 20 easy recipes to help you avoid wasting food.
Jump to:
Who doesn't love a baked potato? Split when hot and slathered with a pat of butter, seasoned with salt and pepper, and topped with some shredded cheese, sour cream, and chopped chives, a loaded baked potato is pretty stellar.
But what do you do with the leftovers? How do you make sure that you don't let the time, money, and spud go to waste?
Let's tackle that question today so you can save money and enjoy your leftovers.
What are baked potatoes?
The hallmark of a steakhouse side dish, the baked potato is simply that: an unpeeled potato baked until the flesh is soft and tender and the skin crisp.
Whether you bake them in the oven or make slow cooker baked potatoes, potatoes in their jackets are a fun potato side dish. They can be topped in any number of ways and are delicious served alongside Grilled Dijon Basil Chicken or a few slices of Grilled Pork Tenderloin.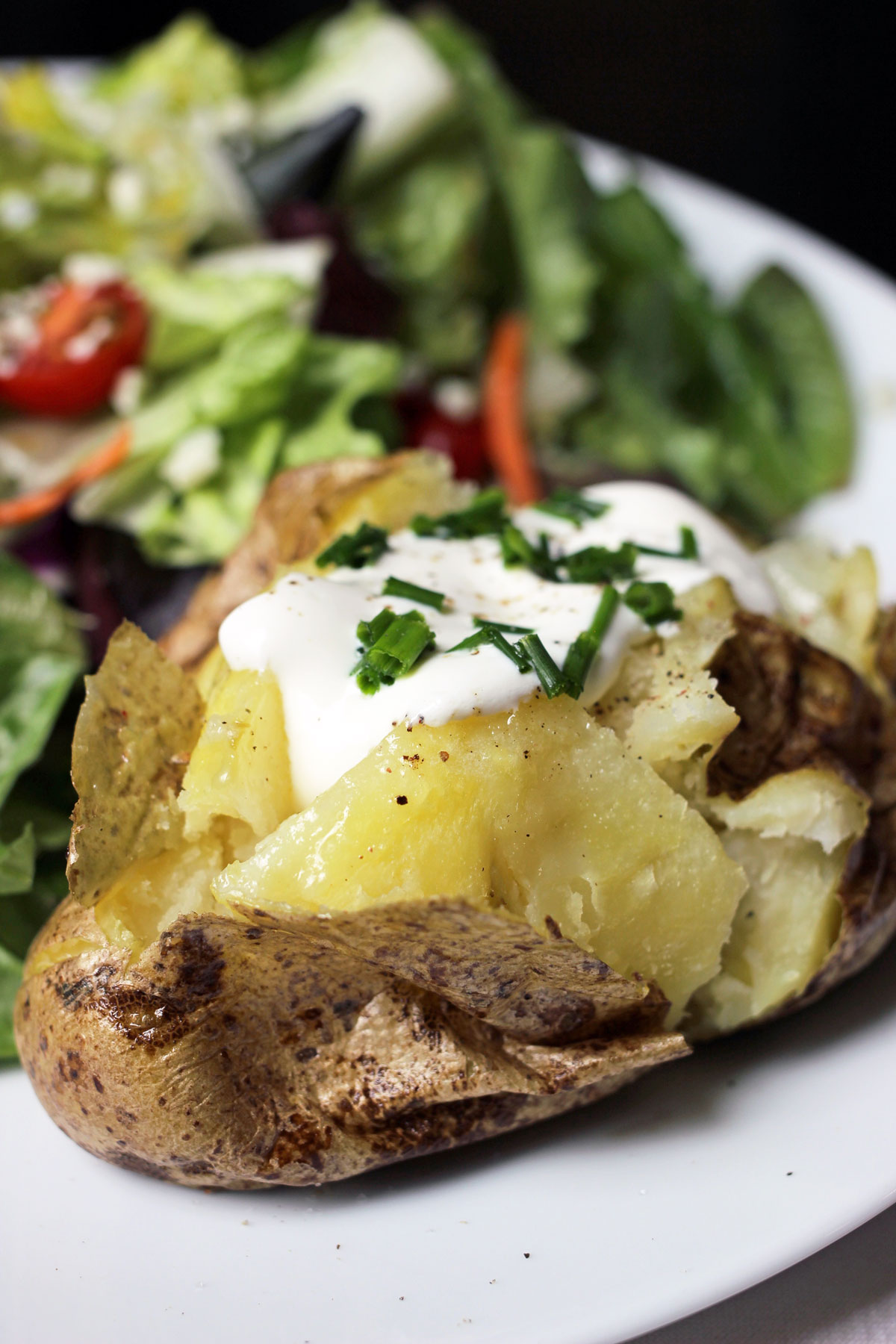 Is it okay to eat a baked potato the next day?
If you properly store your baked potatoes, that is, place them in an airtight container in the refrigerator within 2 hours of cooking them, they will be good to eat for the next 4 days.
You can freeze potatoes for longer storage, but for best texture after freezing, it's best to make mashed potatoes or stuffed potatoes before tucking them in cold storage.
What to do with the leftovers?
Since food waste is a huge waste of money as well, it's in your best interests to make sure you stop wasting food, particularly those tasty baked potatoes.
If you don't want to reheat and eat your baked potatoes, here's what to do with them:
20 Recipes to Make with Leftover Baked Potatoes
---
What's your favorite way to use a leftover baked potato?