Get a great deal on potatoes? Have extras that you won't use up before they sprout? Freezing potatoes is a great way to maximize your savings.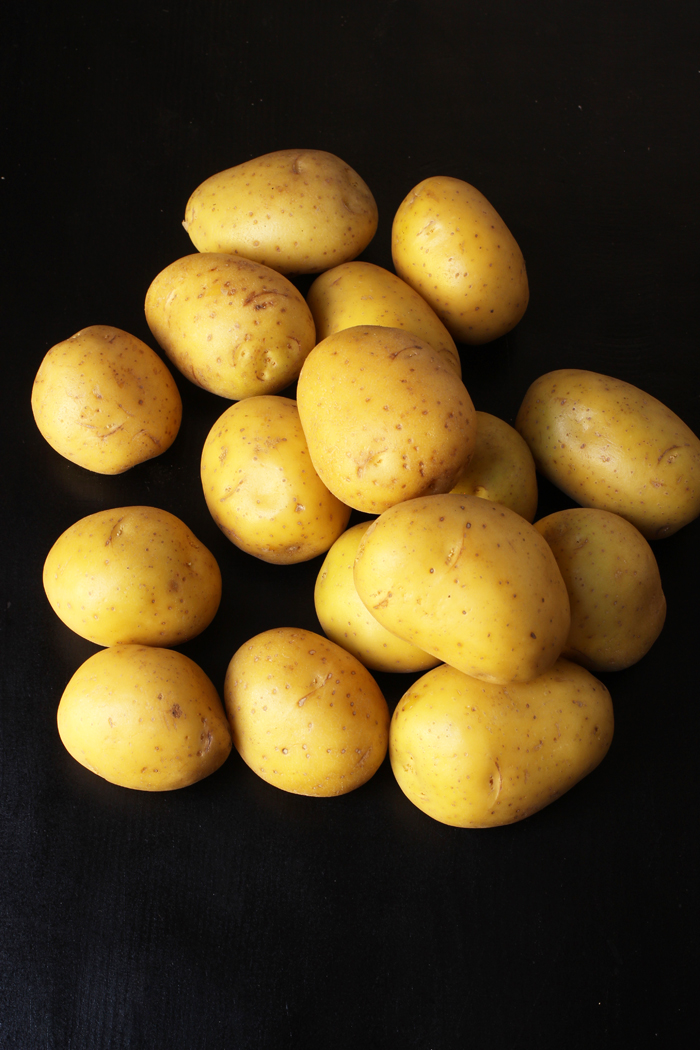 Potatoes are ultimate comfort food. So good that you never want to run out. That's why it's to your advantage to learn how you can stash them away for another time.
Are potatoes still good if they freeze?
You can freeze potatoes. Surely, you've purchased frozen potatoes at the grocery store. You can do this at home, but there are some strategies to ensure success.
Sometimes potatoes go funny in the freezer. I've seen all kinds of recipes circling on Pinterest that show folks just chopping potatoes to toss in the freezer. This is a bad move. Trust me. Raw potatoes will get gross. Even cooked potatoes sometimes go funny.
I've tried freezing soup with potatoes, and the spuds generally develop a funny texture. Russets aren't always friendly to freezer cooking. However, there are a few ways to make it work.
As a general rule, yukon gold and red potatoes freeze the best, but there are ways to make russets work as well.
How to Freeze Potatoes
Freeze cooked potatoes that have been mixed with a good portion of fat, like butter, cream, or olive oil. This is typically done in mashed potatoes or stuffed potatoes.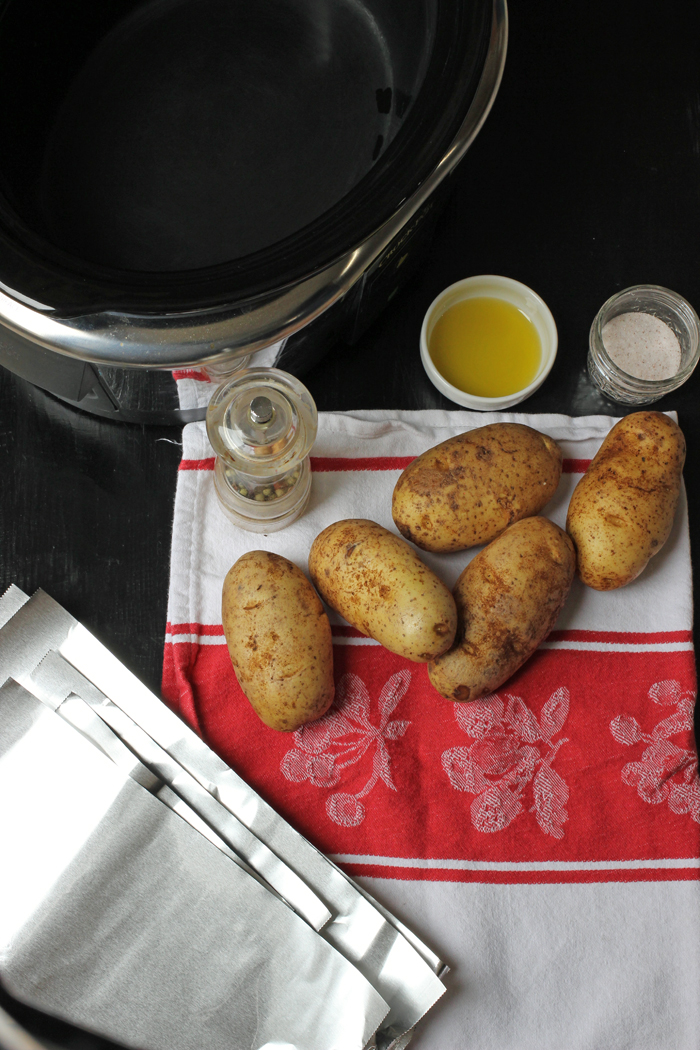 You can freeze mashed potatoes.
Potatoes mixed with a hearty portion of fat, like cream, sour cream, cheese, or cream cheese, freeze very well. There's something about the combination of cooked potato with these creamy elements that helps them retain a nice texture after freezing.
Try these recipes:
How to freeze mashed potatoes: Prepare the recipe according to the directions. Spoon the mashed potatoes into freezer-safe containers. Chill the potatoes completely before storing in the freezer.
How to serve the mashed potatoes after freezing: Thaw the potatoes completely in the refrigerator. Reheat in the microwave or in the oven. Stir to recombine and fluff the potatoes before serving.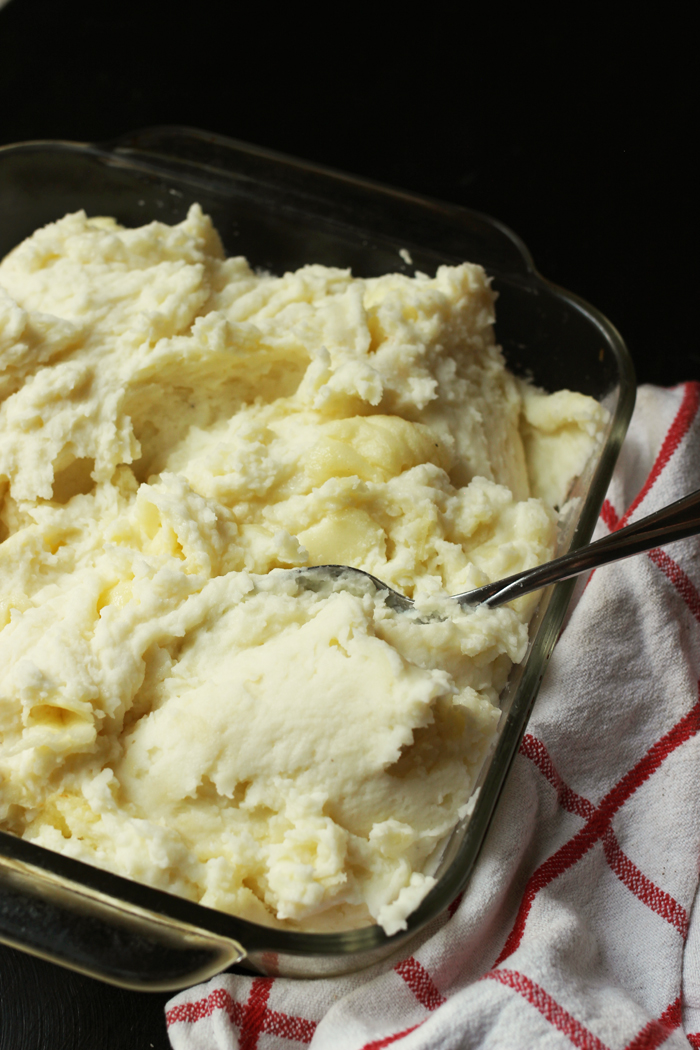 You can freeze stuffed potatoes.
Again, with the fat. It seems that this same rule applies to stuffed potatoes. While it does require a bit of extra work before tossing your potatoes in the freezer, the advantage is that your potatoes are all ready to serve once frozen.
To freeze stuffed potatoes: Prepare your stuffed potatoes. Chill completely. Wrap in foil or plastic wrap. Place the potatoes in a ziptop freezer bag and freeze.
To reheat frozen stuffed potatoes: Thawed or frozen, the potatoes can be reheated in the microwave, toaster oven, or regular oven.
How long can potatoes be frozen?
The beauty of freezing potatoes is that they will stay good in your freezer for up to 10 to 12 months. So if you see a sale on potatoes, grab some and make some of these recipes and stock up your freezer for some great savings.
Tools I use for freezing potatoes:
How 'bout you?
Have you had good success with freezing potatoes? What's been your experience?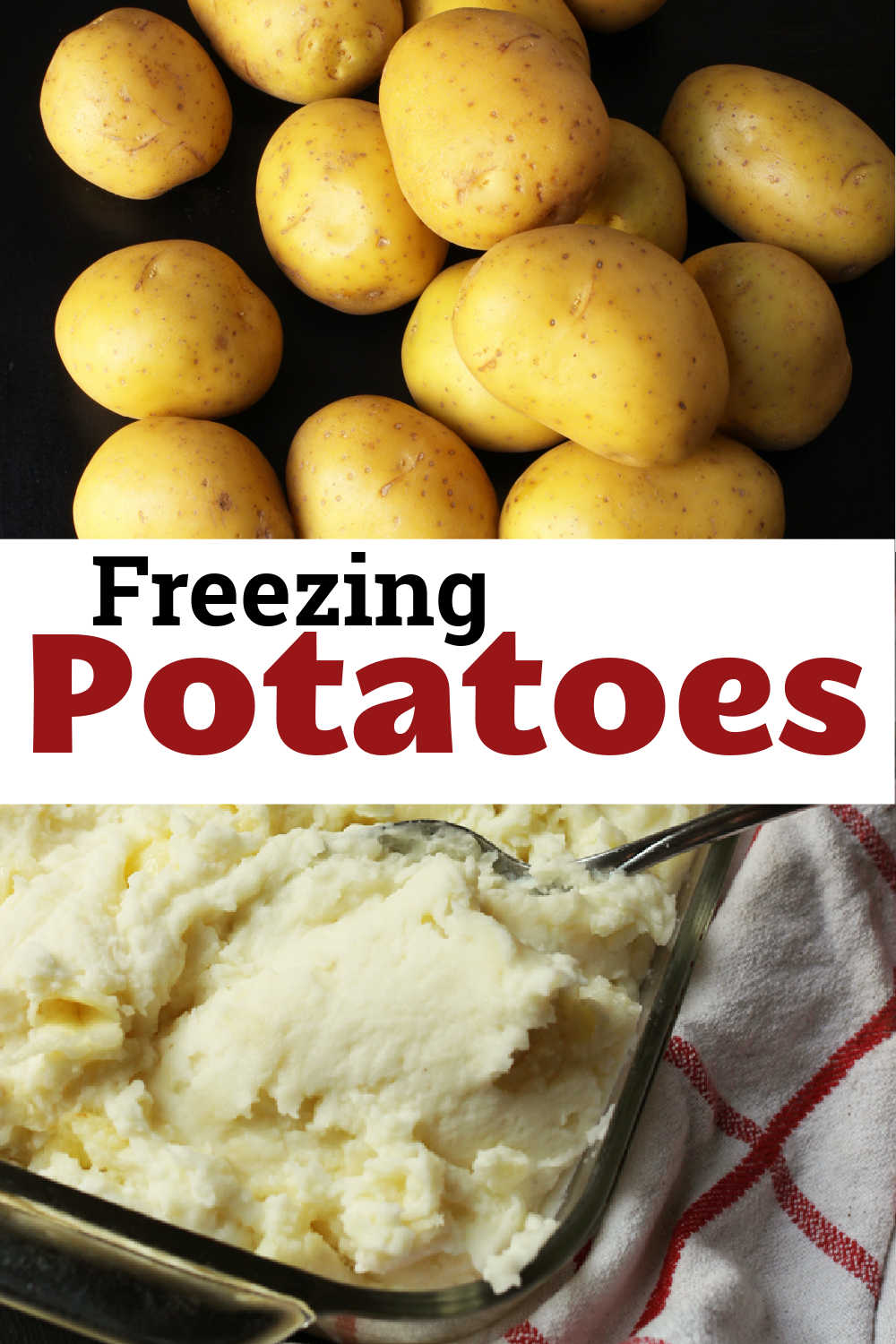 This post was originally published on December 4, 2010. It has been updated for content and clarity.