Serving a sausage and hot dog bar can be an easy way to entertain, especially when you find good sale prices. Be sure to serve a variety of condiments and an assortment of hot dog toppings alongside for a creative and tasty twist on an old summer standard.
Whether you bake your own hot dog buns or buy them, you can serve a gourmet, high end sausage and hot dog bar. Consider these toppings ideas to surpass even those trendy food trucks and hipster sausage spots.
Jump to:
Planning a BBQ Party? Hot dogs and sausages can be a go-to protein for your guests, helping you keep costs down while enjoying great company. Win-win, don't you think?
While grilled brats and frankfurters are certainly inexpensive, they don't need to feel cheap or as if you just chose the simplest way to feed your guests. With a little creativity and some creative hot dog toppings, you can serve a fun summer dinner for friends and family.
Why Do This
It shows you care. Let's face it. Hot dogs can feel like an afterthought. It's true there are great sausages out there, but it's the toppings that really take it over the top and show you put in an effort.
It keeps costs down. When you offer a variety of hot dog toppings, you don't have to serve a lot of any one item. Small bowls of different condiments, sauces, and toppings, will suffice, allowing you to keep to your grocery budget.
It's fun! Providing a variety of hot dog toppings brings out the creative spirit in folks. Your guests will enjoy comparing notes and building bigger and better sandwiches. (Yes, hot dogs are sandwiches.)
Ingredients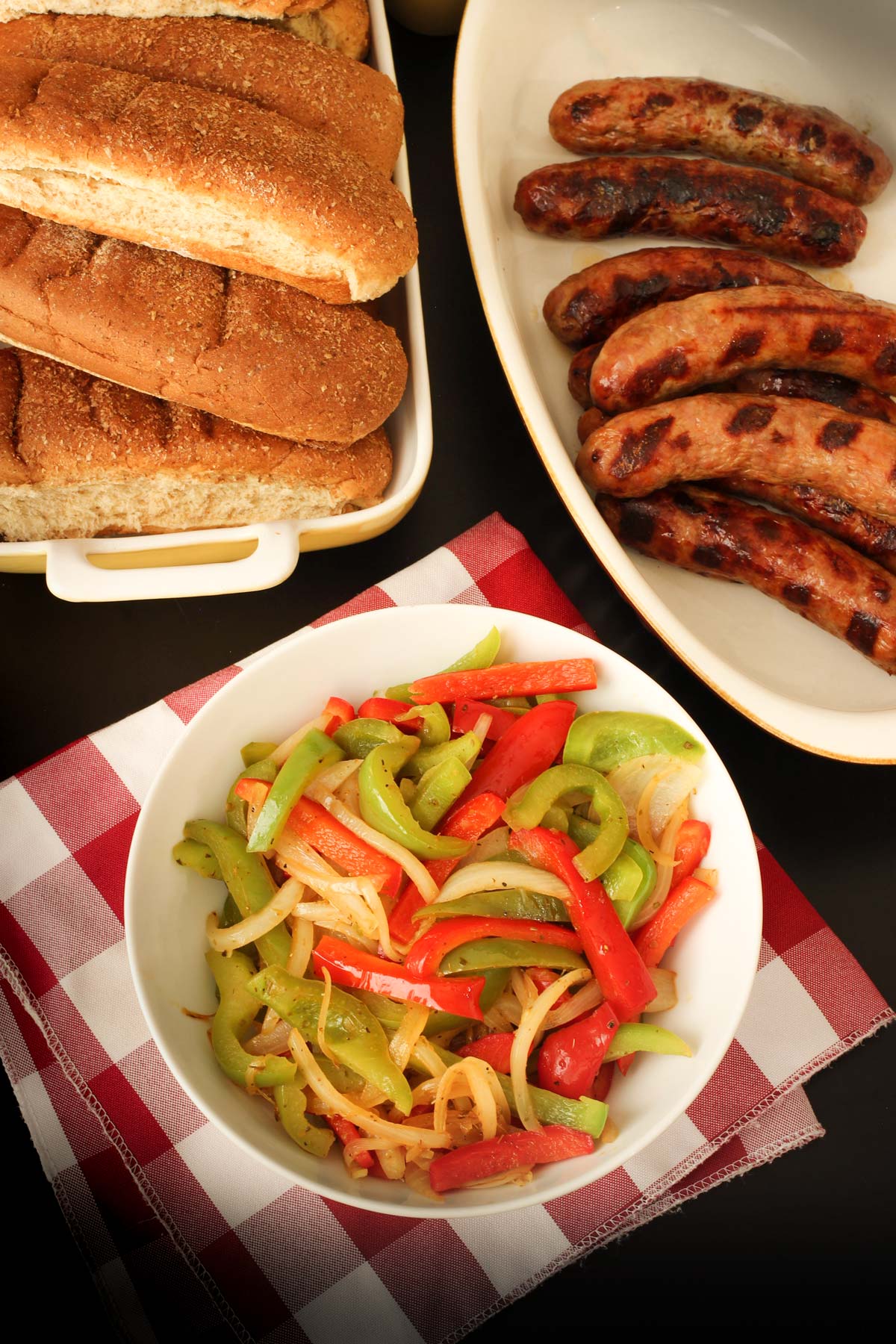 Hot Dogs
Clearly, you'll need a good supply of hot dogs, but consider throwing in brats, Italian sausages, as well as some plant-based options.
Be sure to cook them to a safe internal temperature, 140 degrees for hot dogs and 165 for sausages.
Buns
After the sausages, you'll need buns. There's lots of options here, too. Consider commercial or homemade hot dog buns, made whole wheat and/or white. Sub rolls are also good.
You can take a page from the Dog Haus's book and serve pairs or triples of Hawaiian rolls that haven't been torn apart. Leave the rolls connected and split them horizontally for a fun twist on the traditional hot dog bun.
Topping Ideas
A mix of classic hot dog toppings goes well with some more out of the box condiments and sauces. Consider mixing and matching any of the following:
various mustards – classic yellow, but also whole grain, brown, Dijon, honey, and horseradish mustards
ketchup – the standard, but remember there are also other varieties, including sriracha, chipotle, and garlic
pickles – sliced and/or relish, sweet, dill, or spicy
fresh vegetables – chopped onions, sliced or diced tomatoes, shredded lettuce, sliced jalapenos
shredded cheese – mozzarella, cheddar, jack, and pepper jack
chili – can be canned, with or without beans, but homemade chili dogs are the best and cheapest.
cooked and chopped bacon
Step-by-Step Instructions
Setting up a buffet of hot dog toppings is super easy!
Cook the hot dogs and other sausages until steaming hot.
Serve the hot dogs with buns.
Lay out a variety of hot dog toppings.
Allow diners to choose which toppings they'd like.
FAQs
What is the best way to cook hot dogs?
You can cook hot dogs on an outdoor grill, in a grill pan, or in a pot of boiling water. Although they have been precooked, hot dogs need to be heated to 140 degrees internal temperature to be safe to consume. Raw sausages need to be cooked until an internal temperature of 165 is reached.
What goes on a hot dog?
Hot dog toppings are a personal preference. Some folks like ketchup and relish while others prefer onions and mustard. Offering a variety of hot dog toppings allows folks to pick and choose what they like best.
Tips for Success
Offer a variety of sausages and hot dog toppings. Consider different meats and spice levels. Offer a plant-based option.
Keep food safety in mind. Grill the sausages well and keep them hot. Watch the internal temp of the hot dogs for food safety. Likewise, keep the hot dog toppings cool. Food left out at room temperature for longer than two hours is considered unsafe to eat.
Have plenty of fresh rolls. Dry stale buns are no fun. Don't leave them open to the air. Keep them covered until ready to serve.
Let your imagination run wild with the toppings you choose. There are so many tasty ways to top a dog, you don't need to be limited to bottled condiments. Think outside the box and offer lots of choices.
Side Dish Ideas
Hot Dog Toppings Bar
Serving a variety of hot dog toppings is a great way to elevate the classic summer party meal.
Ingredients
Hot Dog Toppings – choose a few
condiments

such as ketchup, assorted mustards, relish

shredded cheese

can be jack, cheddar, mozzarella, or pepper jack

shredded lettuce

tomatoes

sliced or chopped

jalapenos

sliced

bacon
Instructions
Over a medium-hot grill cook the hot dogs and sausages until steaming hot and they reach an internal temperature of 140 degrees. Keep the hot dogs warm.

Serve the hot dogs with the buns and allow diners to choose what toppings they like best.
Notes
Nutritional values are approximate and do not include toppings.
Promptly refrigerate leftovers and consume within 3 days. Food left out for more than 2 hours at room temperature should be discarded.
If you don't have a grill or weather doesn't permit grilling, you can cook the hot dogs in a pan of simmering water until hot.
Nutrition
Calories:
229
kcal
|
Carbohydrates:
30
g
|
Protein:
9
g
|
Fat:
8
g
|
Saturated Fat:
3
g
|
Polyunsaturated Fat:
1
g
|
Monounsaturated Fat:
4
g
|
Cholesterol:
20
mg
|
Sodium:
520
mg
|
Potassium:
120
mg
|
Fiber:
1
g
|
Sugar:
3
g
|
Vitamin A:
1
IU
|
Vitamin C:
1
mg
|
Calcium:
84
mg
|
Iron:
3
mg
Tried this Recipe? Tell us what you think!
Your reviews help us develop better recipes and give newcomers the confidence to try your favorites. Scroll down to leave a starred comment.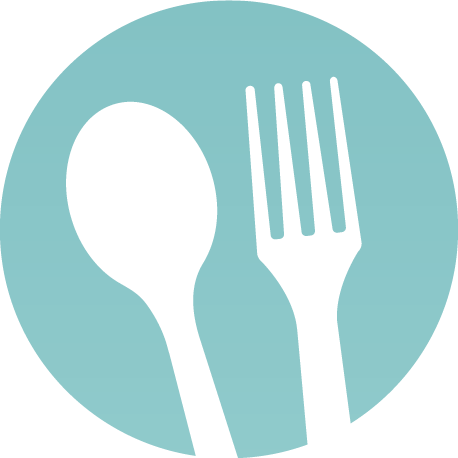 Tell us what you think!
We love to hear your experiences with Good Cheap Eats. Click the STARS on the recipe card or leave a STARRED comment to let us know what you think of the recipe.
This post was originally published on June 11, 2013. It has been updated for content and clarity.