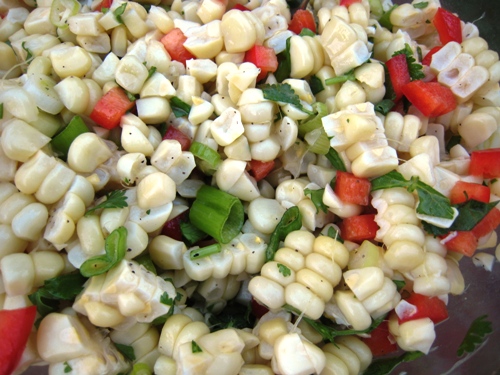 Leftovers are the bane of home cooks everywhere. In a sense they imply that you failed in some way. You either cooked too much or folks didn't like what you made.
This is not always the case. Perhaps a dinner guest failed to show. Perhaps a recipe made more than you thought it would. Perhaps your dinner just rocked the house and everyone stuffed as much in as he could but there is still some left?
Well, at our house, these are the "good leftovers" that we fight over.
But, what about leftovers that were good, but maybe not great enough to fight over?
Give them new life.
One night we cooks were a little overzealous as to how much corn on the cob our little folks would eat. Lots leftover. No worries. Make corn salad.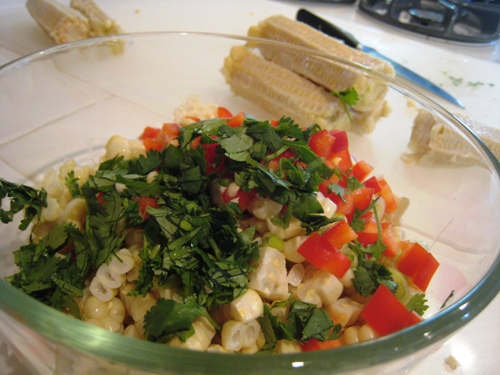 Corn Salad
2 to 3 ears leftover cooked corn, kernels cut off the cob
1 small red bell pepper, diced
3 sliced green onions
chopped cilantro to taste
Dressing:
juice of one lime
2 Tablespoons olive oil
salt and pepper to taste
Combine all ingredients in bowl. Toss well. Serve chilled.
What do you do with leftovers at your house?