Serve up a breakfast buffet to save time in the morning. These easy breakfast ideas will help you get a great start on your day.
Mornings can be rushed and busy. Breakfast can often be an after-thought, despite the fact that everyone KNOWS it's the most important meal of the day. You find yourself rushing out the door with a cold piece of toast between your teeth, hands full with coat and keys.
How about you slow things down a bit? Let's head back to that last hotel vacation you had. My kids LOVE it when we stay at a hotel. It's not the free cable or the free wi-fi. It's not even the pool.
The biggest attraction of hotel vacations is the all-you-can-eat breakfast bar. True story.
Typically an array of baked goods, eggs, bacon, sausage, fruit, coffee, cereal, juice and milk, the hotel breakfast bar suits everyone's tastes and is easy to serve. 
You and I both know that unless you're at a luxury hotel, the breakfast fare is mediocre at best. The brilliance behind the hotel's breakfast is that it's composed of easy breakfast ideas you can easily recreate it at home!
Like at a hotel, easy breakfast ideas, especially those that are made ahead of time, allow your diners to eat leisurely on their time-frame.
You don't need everyone to be awake and ready for breakfast at the same time. You can set out an array of items and let everyone dish up what he likes. No more short-order cooking.
Do some advance planning and a little bulk-baking, and you'll be set!
Consider easy breakfast ideas to save time in the mornings.
Several times a week, I set up a "breakfast bar" when I wake, laying out an array of easy breakfast ideas that my kids can serve themselves.
I keep the cold stuff, like milk and cream, in the refrigerator for my family to get as needed. But, everything else lies in waiting for folks to dish up at their leisure.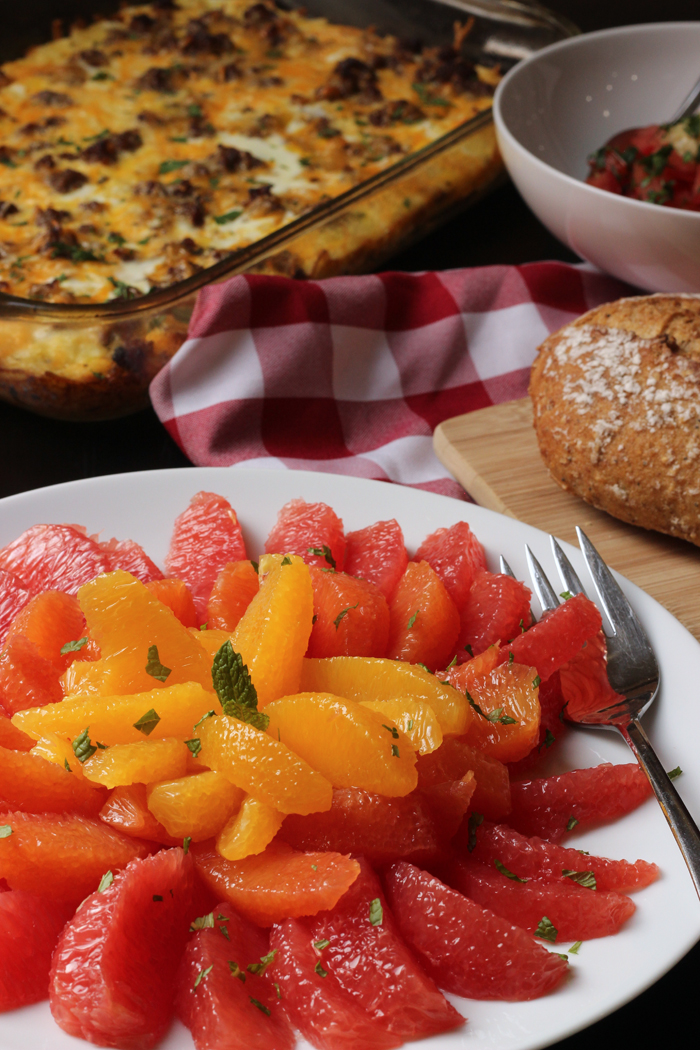 What breakfast can I make the night before?
Make-ahead breakfasts are ideal since you can do the work in advance and sleep in or tackle the morning at your leisure. There is a huge array of items that you can make in advance, including:
What should I make for breakfast for guests?
I love having houseguests because breakfast is one of the easiest and most fun meals to serve. Plus, so much of it can be made in advance, making it easy for you to get a few extra zzz's and enjoy the morning with friends and family.
Consider egg bakes, hashbrown casserole, quiche, cinnamon rolls, and coffeecake for special company breakfasts.
Here are some easy breakfast ideas for company: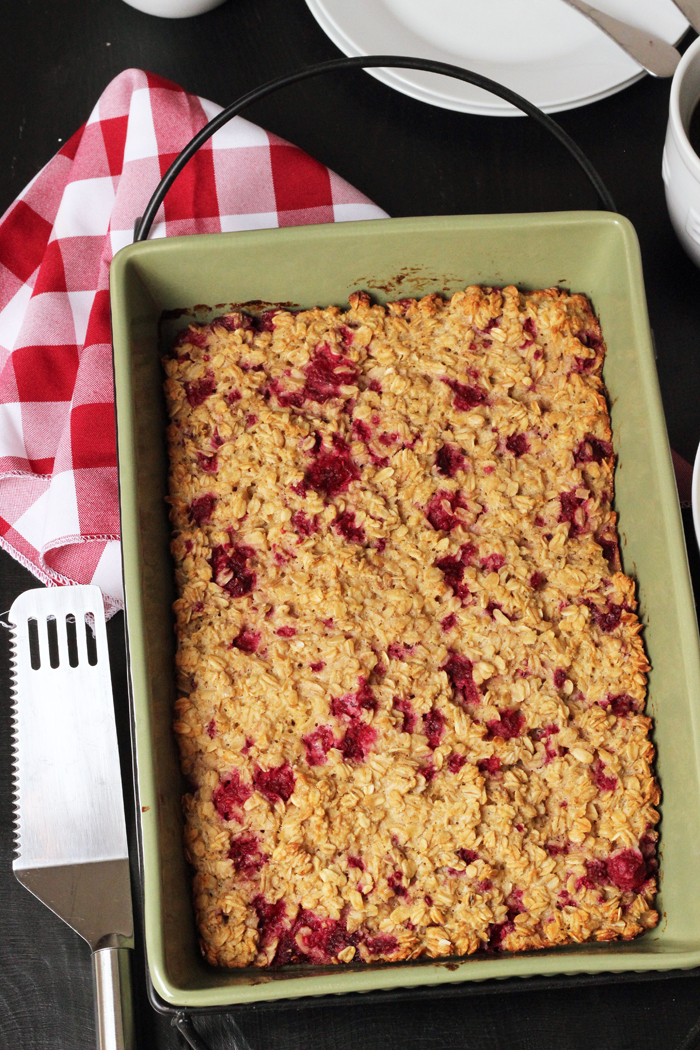 Can you make ahead and freeze breakfast casserole?
Yes! You can absolutely freeze breakfast casseroles in advance. I do this all the time, freezing egg bakes, hash brown casserole, and baked oatmeal — all before baking.
Thaw overnight in the fridge and then bake right before serving. No one will ever know you froze it and you'll save tons of time when you need it most.
Can you make pancakes ahead of time?
Absolutely. Cook your pancakes like you normally would, then cool them on a rack like you would cool cookies.
Once they're totally cold, you can wrap short stacks in plastic wrap and place the bundles in a zip-top plastic bag. Label the bag with the contents and date. Store in the freezer for up to 8 weeks.
To serve, thaw and reheat. If you're using the microwave, you can reheat from frozen.
What can you include in a breakfast or brunch buffet?
A breakfast or brunch buffet is the ideal breakfast for busy days. Consider these easy breakfast ideas to include in your buffet:
Laying out an array of easy breakfast ideas not only makes it easy on the cook, but it also ensures that your family gets a great start on the day.
What are YOUR favorite easy breakfast ideas?