Summertime is the perfect time to serve up a salad. Check out some of these great summer salad recipes.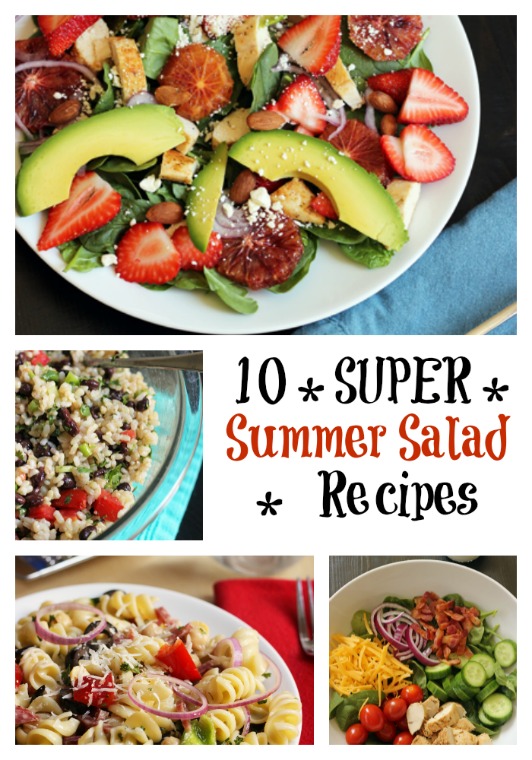 Salads make perfect summer meals. They're cool, can easily be made ahead, and typically make good use of summer produce. Are you looking for something cool and crunchy to enjoy this summer?
Check out these delicious salad recipes: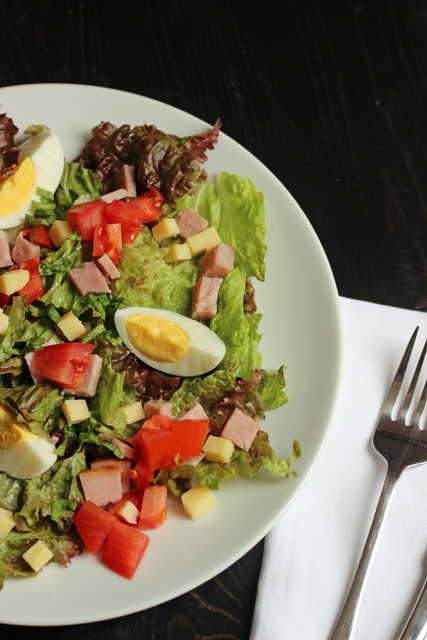 Ham and Gruyere cheese add rich flavor to this hearty salad that evokes tastes of France. This recipe takes less than 30 minutes to prepare and tastes great!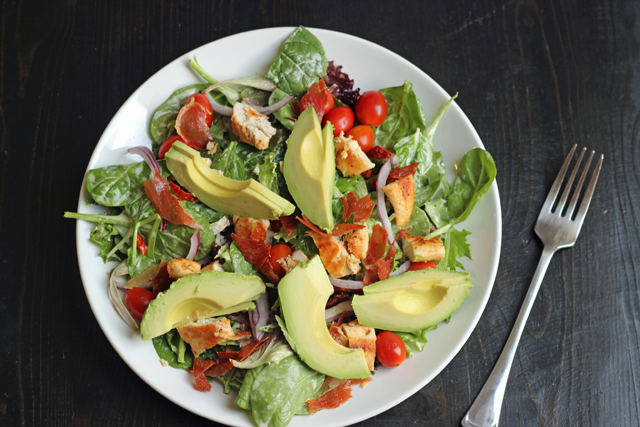 This Chicken and Prosciutto Salad was inspired by one of my favorite meals while we were in London last fall. It comes together very quickly and is great for packing. Just make up a big batch of chicken, crisp the prosciutto in a pan, and blend up the dressing.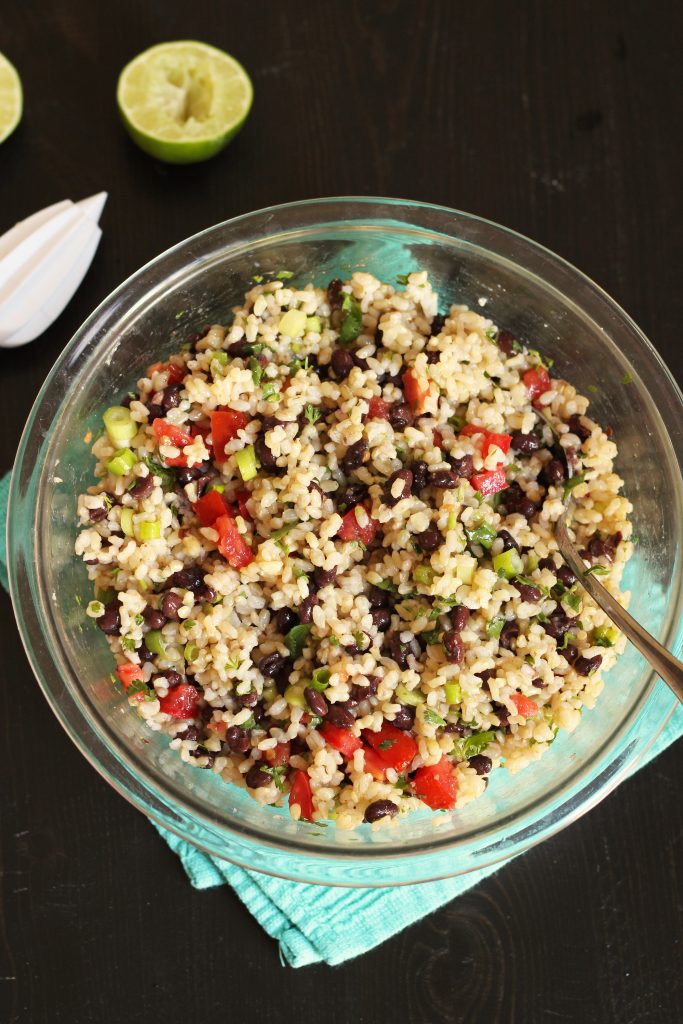 This Rice and Black Bean Salad is a great dish for making ahead. In fact, if you serve hot cooked rice for dinner one night, make double so that you can mix up this salad and stash it in the freezer. Serve it up as a hearty side dish or as a meatless main.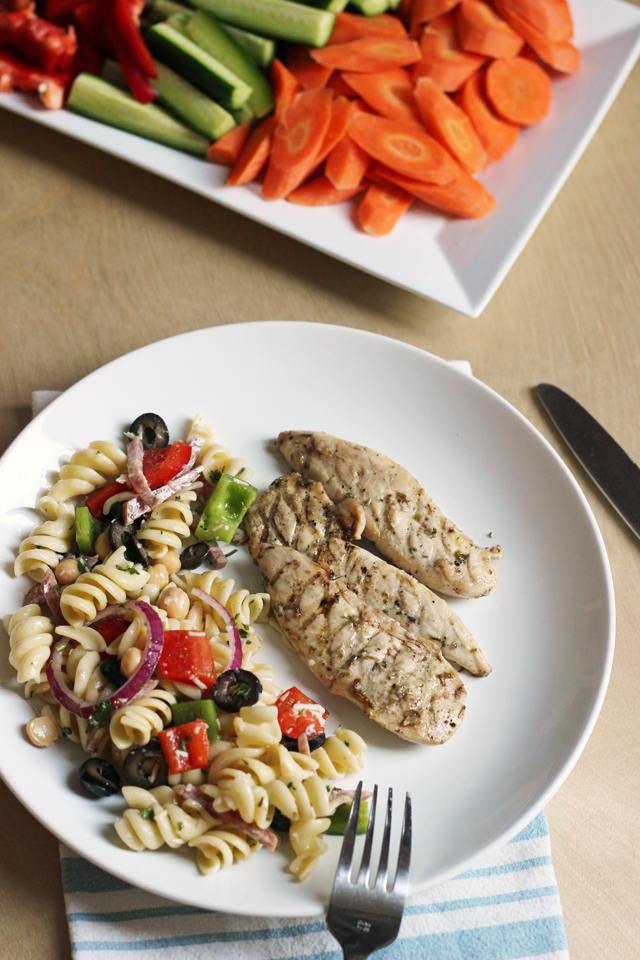 Blend all your favorite antipasto flavors into a convenient pasta salad. This recipe blends spicy salami, tangy parmesan, hearty garbanzo beans, and the crunch of fresh vegetables.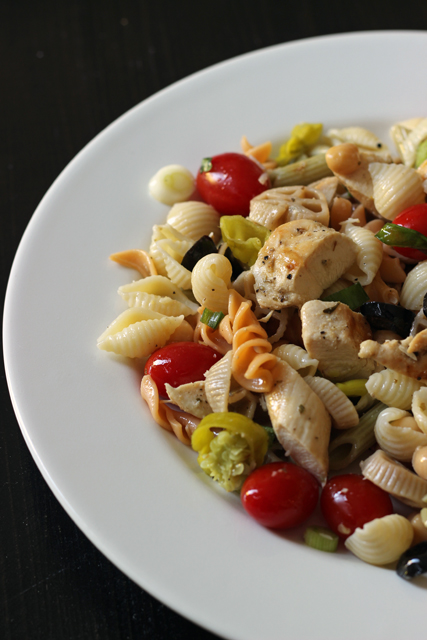 For this Italian Chicken Pasta Salad, I took some of my favorite Italian salad toppings, grilled chicken and vegetable pasta and mixed it together. It's easy to make ahead for those busy nights.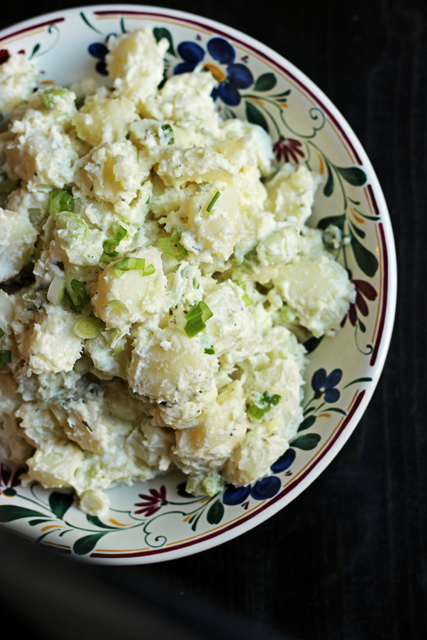 This Classic Potato Salad is a pretty straight forward recipe that you can doctor up any number of ways. My guy likes it just straight-up, but you can stir in chopped hard cooked eggs, red bell pepper, bacon, or pickles. Consider this a delicious canvas that you can edit to your heart's content.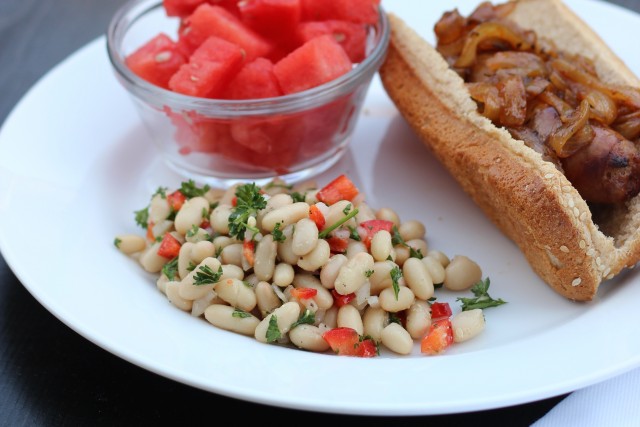 This White Bean Salad is a perfect addition to a summer supper. Not only is it served chilled or at room temperature to help you avoid a hot kitchen, but it's super filling so that you know folks won't be hungry ten minutes after supper's concluded.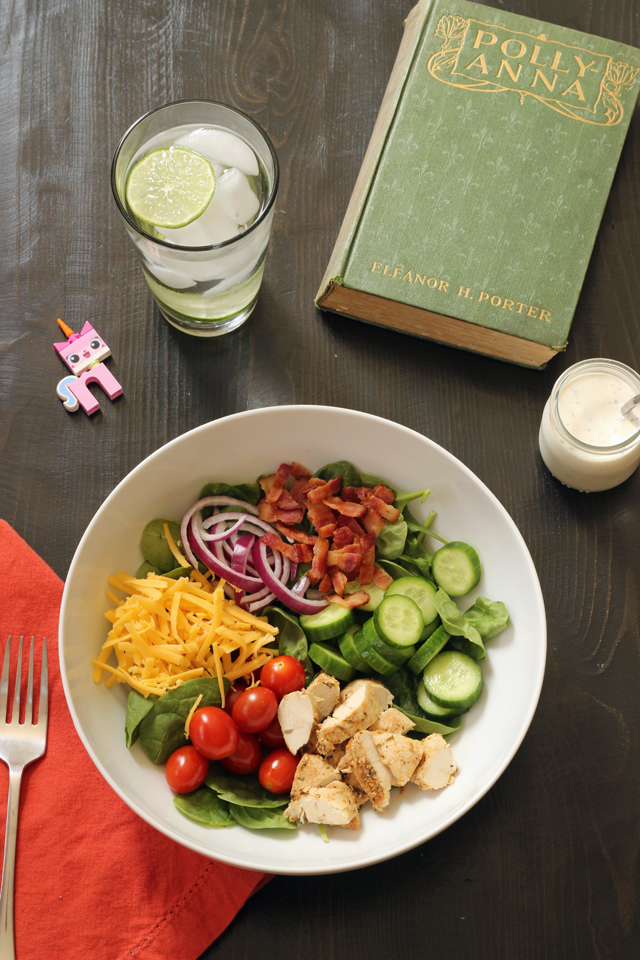 Enjoy a cool and easy lunch or dinner with this Chicken Bacon Ranch Salad. It's full of chicken, bacon, cheddar cheese, tomatoes, onions, and cucumbers.
Since I love blue cheese, avocado, and bacon, Cobb Salad is one of my very favorite salads in the whole world. I've tweaked the traditional recipe by letting ham and turkey cold cuts stand in for chicken and leeks for their close relative, the onion. So good!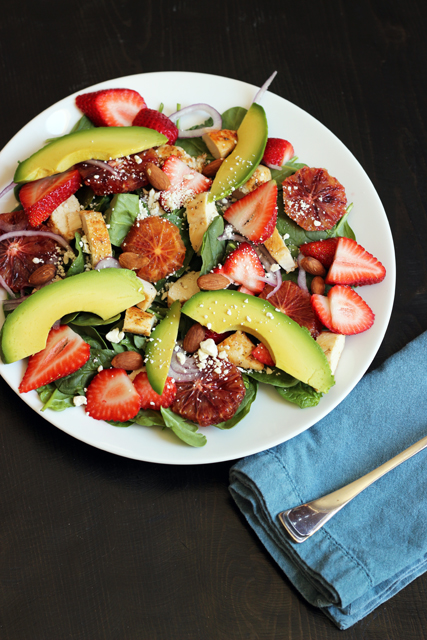 This Spinach Salad with Chicken and Strawberries will make you happy. It's easy to make and the chicken, strawberries, and other fruit just make it sing. The dressing will probably have you licking your plate.
What's your favorite summer salad?