Summertime is the perfect time to serve up a salad. Check out some of these great summer salad recipe as well as tips for saving money on your ingredients.
Salads make perfect summer meals. They're cool, can easily be made ahead, and typically make good use of summer produce.
Not only that, making homemade salads over the summer can save you money. Say what?
True story.
I know this, because I love salad. A salad girl I am. A must-have on my menu plan is one big meal-size salad every day. I even 'gram it.
So, as an established salad connoisseur, I can guarantee that you will save money making salads at home.
How can you save money making your salads at home?
Let me count the ways:
The commercial alternatives are costly.
For example, restaurant salads range from $10 to 20; cheap take-out salads are $6 minimum, but more likely in the $8-9 range. However, you can buy salad ingredients for a week for the same price as one restaurant salad.
Salads generally don't use a lot of one ingredient.
As a result, you can use up little bits of veggies, cheese, meats — even bread for croutons! — that might otherwise go to waste. Using what you have will certainly save you money.
Summer is the time for salad.
During the summer months fresh produce is abundant and favorably priced, therefore, the ingredients for summer salads are incredibly affordable.
Vegetables are fragile.
Since veggies are a quick turn-over item, you will likely find sales when the produce needs to be sold quickly. Look for bargains at farm stands, markets, and the grocery store.
Veggies are easy to grow.
Yep, you can grow your own salad ingredients! Lettuce, tomatoes, peppers, and herbs are all easy to grow yourself.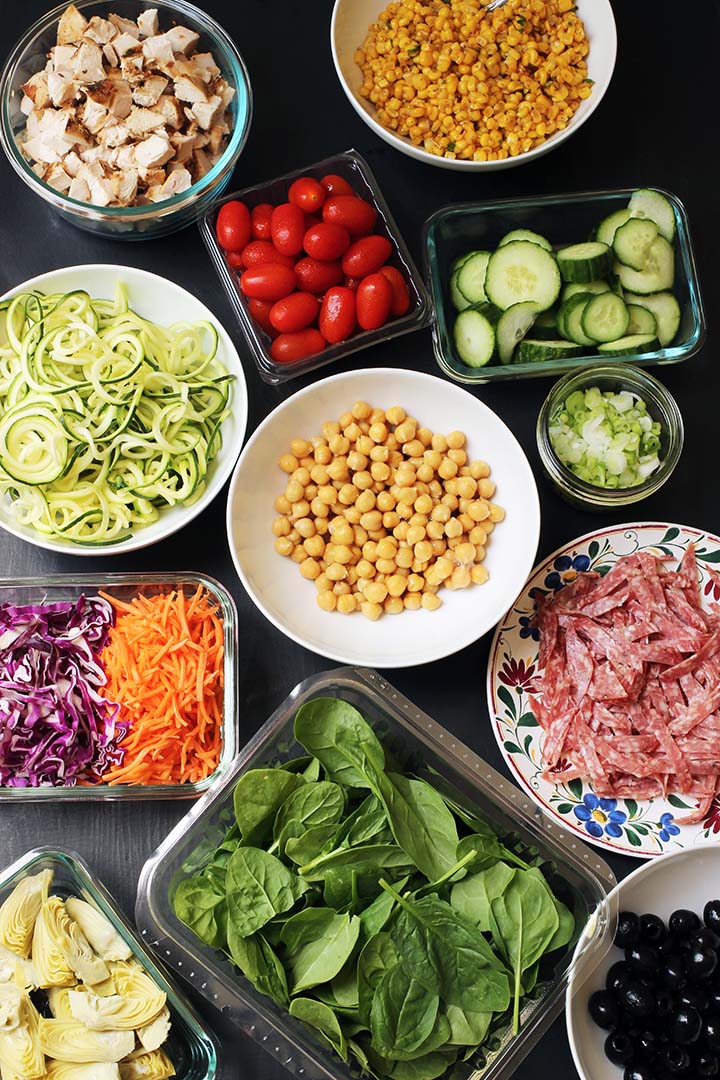 What do you need to make a great summer salad?
A Summer Salad has a lot going for it. For instance, consider these delicious components:
crisp veggies, such as lettuce, spinach, carrots, cabbage, tomatoes, cucumbers, onions, and corn
hearty proteins, such as chicken, ham, or hard-cooked eggs
tasty dressing, such as ranch, Italian dressing, or raspberry vinaigrette
If you can find your veg fresh from the garden or farm stand, so much the better.
How can you speed up your summer salad?
These are all things you can prep yourself, but you can also take some shortcuts to speed up your salad making and still save money.
Consider some of these convenient salad ingredients:
lettuce prepped in bags or pre-rinsed baby greens
grape tomatoes, no need to chop!
shredded carrots and purple cabbage – these add great color
rotisserie chicken
Above all, don't skimp on the dressing. To really enjoy your summer salads, it's better to make the dressing yourself than to buy it in a bottle.
Kitchen equipment
Good knives – It's imperative to have a good set of knives for chopping, dicing, and slicing. You don't have to buy a full set; you can do quite well with a chef's knife, a serrated bread knife, and a paring knife.
Big cutting boards – Protect your blades as well as your counter tops by cutting on good counter tops. I have a variety of boards in different colors so I can prevent cross contamination between raw meats and vegetables.
A salad spinner – I prefer to cut my own salad greens, so having a salad spinner really helps. It gets the excess water off the lettuce so they don't get soggy. This is great, especially if you want to make several days of lunch salads in advance.
Plastic containers with lids – These are awesome for packing salads for lunch. I've bought several sets for my husband to take to work or for me to pack my own lunches in advance. They are as durable as glass, but they're disposable, so you don't have to worry about them too much.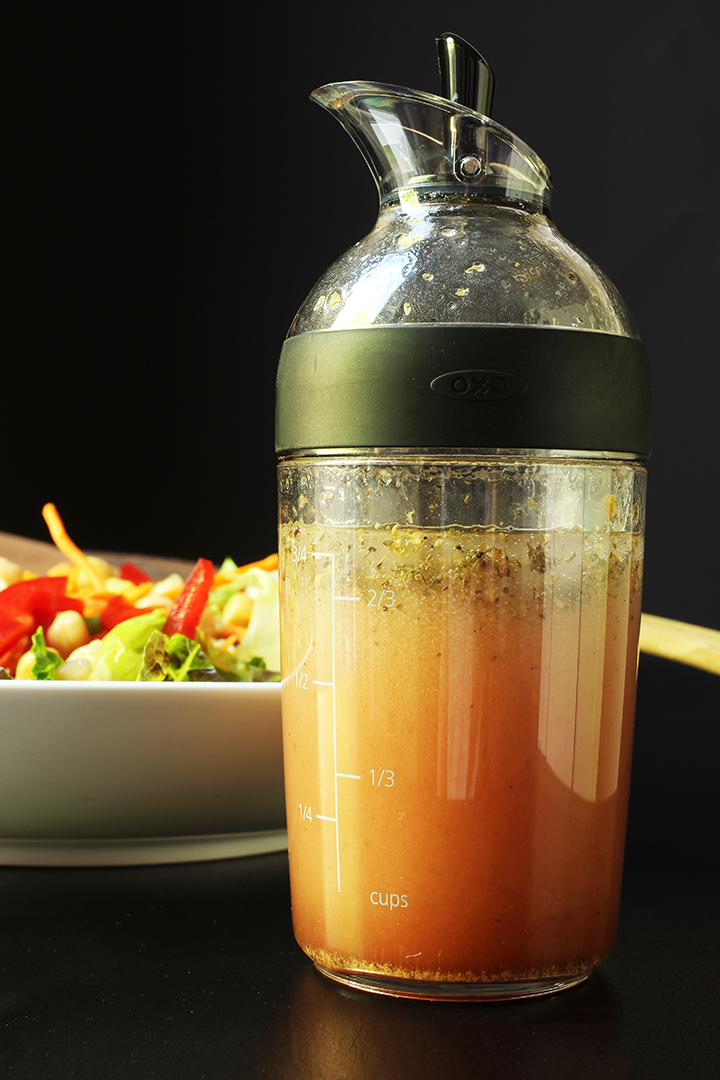 Are you looking for something cool and crunchy to enjoy this summer?
Check out these delicious salad recipes:
35 Super Summer Salad Recipes
This post was originally published on June 16, 2015. It has been updated for content and clarity.