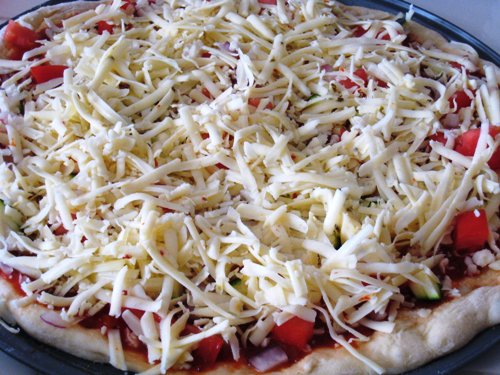 Pizza Kits are quickly becoming my new favorite thing.
This round of freezer cooking, I bought a huge bag of cheese from Costco and divided it into 1 pound bags. Then, I mixed up multiple batches of Pizza Dough.
Based on Aimee's recommendations, I've stored the dough balls in both sandwich bags as well as plastic wrap, then in a larger freezer bag. I've found that I prefer the sandwich bags over the wrap as the frozen dough ball is easier to remove from its packaging. I just pull as many dough balls as I think I'll need and let those rise in a greased dish in the refrigerator.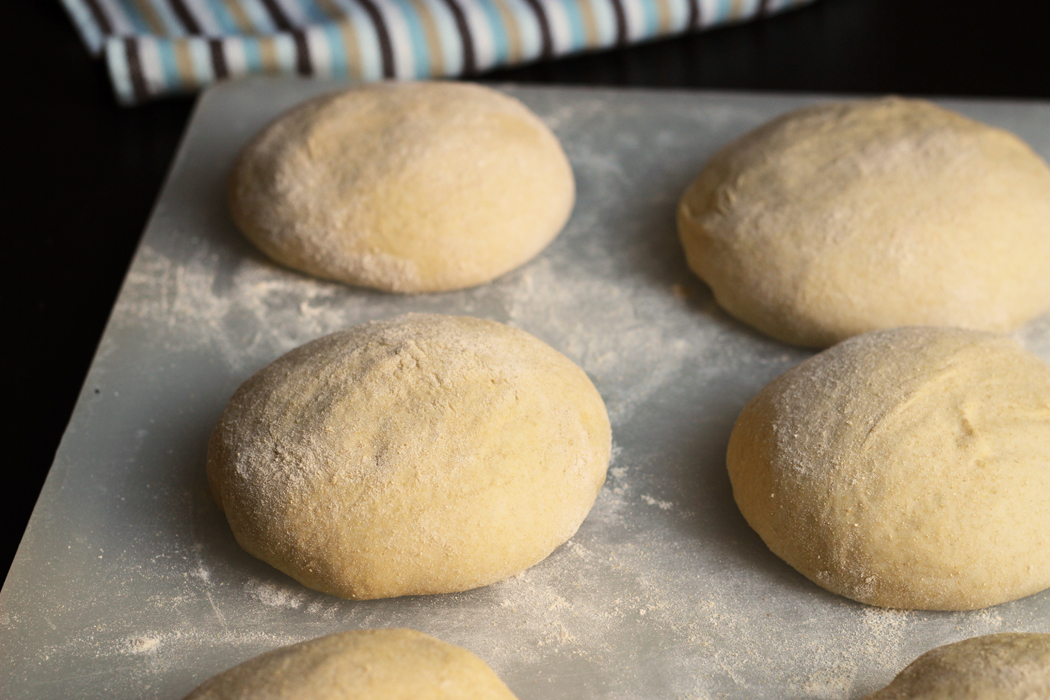 I also mixed up some of this pizza sauce. Usually, if I've got toppings on hand, I prep those as well. I've used a lot of shredded chicken lately as well as veggies that I've flash frozen, like peppers, onions, and jalapenos. This time, I had hot Italian sausage that I cooked and sliced, cooled, and packed in small freezer bags. We have the basics to make some great-tasting pizzas in the weeks to come.
Put in your freezer kit:

1 ball (or more) of frozen pizza dough, each packed in a sandwich bag

1 to 2 cups favorite sauce in an airtight container

1 pound bag of shredded cheese

pepperoni and other freezer-friendly toppings