Can't stand the heat? Get out of the kitchen! Cooking out doesn't have to be limited to meats and burgers. Try grilled pizza!
The first time we grilled pizza was about five kids and ten years ago. It was amazing! And then we didn't do it again for quite some time.
Last summer we took up the practice again and were amazed (again) how fun and easy it was!
Here's how to take your pizza pie outside.
Do you need a pizza stone to grill pizza?
No. You don't even need a pizza stone to bake pizza. I find using a pizza stone to be very cumbersome and annoying. For years I baked pizza on sheet pans, and then later upgraded to pizza screens.
Pizza screens are a great option as they ensure a crisp crust but are also lightweight and easy to store.
Can I grill a frozen pizza?
You can grill a frozen pizza. However in our testing, we found that, contrary to the frozen pizza box directions, it is best to thaw the pizza before you grill it. Otherwise, you get a burnt pizza bottom before the toppings are heated good enough.
To grill a frozen pizza, remove it from its wrappings while it's still frozen. Transfer it to a greased pizza screen, and allow it to thaw. Then proceed to grill the pizza.
Can I grill a take-and-bake pizza?
Yes, you can grill a take-and-bake pizza, opening lots of opportunity for very quick, keep-the-heat-outside pizza nights.
Remove the pizza from its packaging and transfer it to a greased pizza screen. Cook the pizza on a hot grill until the crust is crisp and the toppings are hot and the cheese is melted.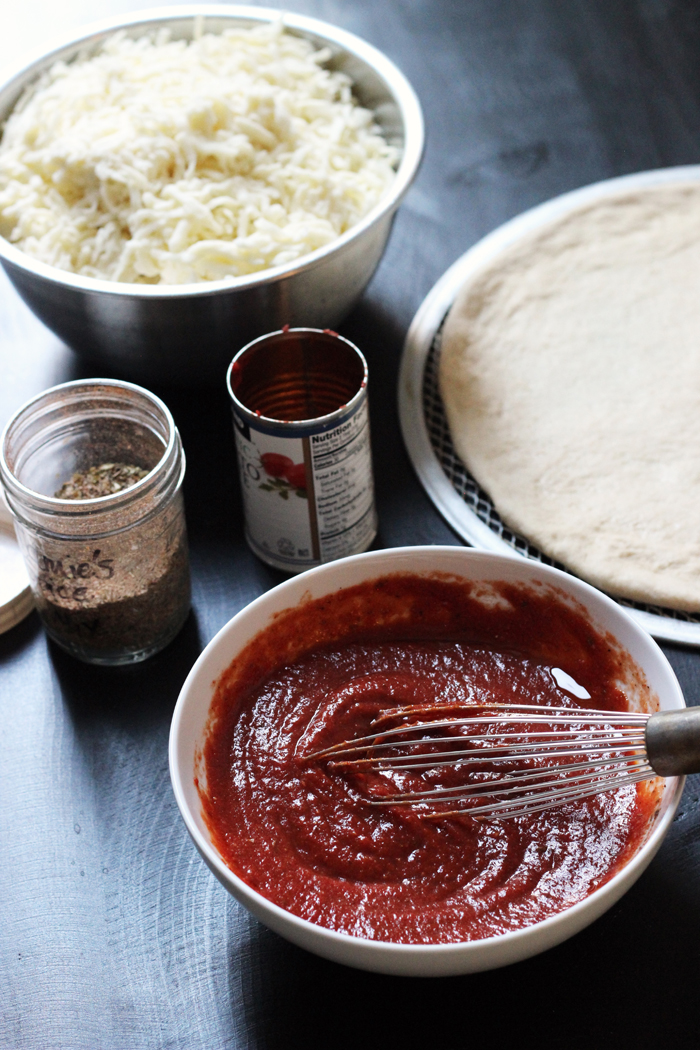 How do you grill pizza?
1. Get your pizza dough and toppings ready.
You'll need a basic pizza dough and your preferred toppings, including sauce, cheese, and other pizza toppings.
2. Assemble your pizzas.
Form the pizza crust and place on a grilled pizza screen. Spread the sauce lightly, taking care not to press the dough into the openings of the screen. (Do that and the screen will be a nightmare to clean.)
Add your toppings and cheese.
3. Fire up the grill.
You need a big enough grill to hold one or two pizzas as well as one that gets hot enough. Optimally, you want an oven-like atmosphere in your covered grill, so make sure it can heat up to and stay in the 400 to 500 degree range.
We have a Weber Genesis II that works really well for grilling pizza. It operates very much like an oven.
4. Grill your pizzas.
Once you have the grill hot enough, place your pizzas on the grill. Close the lid and bake for 5 to 7 minutes or until the crust is crisp and the toppings are hot.