The following content is sponsored by Kraft and Lunchbox: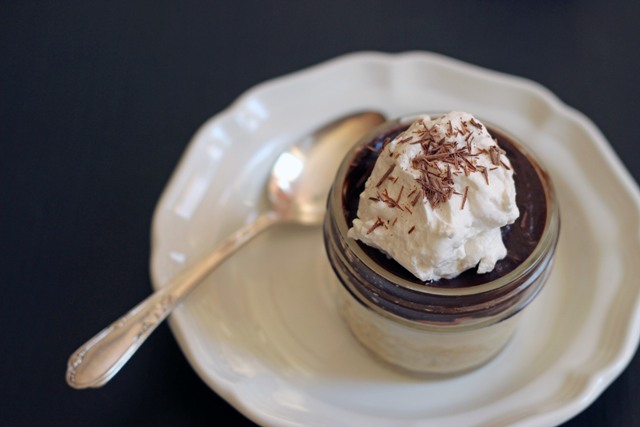 Years ago, maybe 30 or more, my mom and her friends made a dessert called "The Next Best Thing to Robert Redford". Yes, really. Well, some ladies wrote it down as "Better than Robert Redford".
I think that it's pretty funny that a chocolate dessert is superlative or even being compared to some actor, hunky though he may have been at the time. Women have their priorities straight. Chocolate trumps some guy you never met.
Though in his defense, Robert Redford was pretty good as the first Great Gatsby, and I liked him a lot in All the President's Men. He's old school, but I hear he's coming back in the next Captain America movie. So, there you go.
Just like its namesake, this dessert will be making a comeback. It's probably one that you've seen in multiple incarnations. My mom usually made it with pistachio pudding instead of chocolate at the holidays. That one was called "Pistachio Dream". Either way, it is a taste of my childhood: crunchy crust bottom, cream cheese, pudding, and whipped cream, all layered in a 9×13-inch baking dish. It was tradition to serve that every year at the holidays.
This year I decided to play with the layered pudding dessert thing a bit and try it out in a jar. As you know, desserts in jars are a super convenient way to serve a dessert.
They are:
pre-portioned
easy to store
ready to serve
I wish that I could have found 8-ounce wide-mouth jars with straight sides and round bottoms. All I can find at my stores are these. I really don't like the square bottoms. (Those are affiliate links, by the way. Just FYI*.)
I took my mom's old recipe for "The Next Best Thing to Robert Redford" and tweaked it just a bit. Many of the original versions of the recipe call for a nut crust and layers of vanilla and chocolate pudding. I opted out of the nut crust, after much hemming and hawing. It's a little hard to find nuts that guarantee no cross-contamination with peanuts or walnuts. Since our littlest one is allergic to both of those, I decided to just ditch the nuts altogether and make the equivalent of Gramma John's Pie Crust, which, as you know, is fabulous.
I also decided to forego the vanilla pudding, instead adding vanilla extract to the cream cheese and whipped cream layers. I kept the convenient shortcut of instant chocolate pudding, but decided to use real whipped cream since it's so easy to make myself. Use Cool Whip if you want to make your dessert even quicker and easier to pull together.
This dessert is super convenient to prepare and stores well in the fridge. It's a little more elegant to serve in jars than the traditional 9×13 pan since you're layering all that goodness in individual serving dishes.
Admittedly, it's a little tricky to get pretty layers in the jars. Feel free to make this batch in a 8-inch square pan if you'd rather.
Want to make your own Better than Robert Redford in a Jar?
Robert Redford Dessert in a Jar
This vintage dessert, originally called Better than Robert Redford gets a face lift. Make it in jars or small ramekins for an elegant presentation.
Ingredients
1

cup

unbleached, all-purpose flour

1/2

cup

butter

cut into cubes

1

tbsp

water

, chilled

1

8-ounce package

cream cheese

softened, neufchatel cheese is fine, too

1

cup

granulated sugar

2

tsp

vanilla extract

divided

1

5-ounce package

chocolate instant pudding

1 1/2

cup

milk

cold

1/2

cup

whipping cream

1

tbsp

powdered sugar

1

oz

baking chocolate (semisweet)

shaved
Instructions
Preheat the oven to 350°. Assemble 8 small (half pint) canning jars on a cookie sheet. I used a combination of 4-ounce quilted jelly jar and 8 ounce standard-mouth jelly jars. If you can find straight sided, wide mouth jars in 8 ounce sizes, I'd say that's ideal, but I couldn't find them.

In the bowl of a food processor fitted with a metal blade, pulse together the flour and butter until coarse crumbs are formed. Add the water, drop by drop, until the dough comes together.

Divide the dough into 8 equal portions and press each portion into the bottom of each jar. (The thickness will depend on the size of the jar or ramekin.) Bake for about 15 minutes until cooked through and lightly brown. Adjust the cooking time if you use wide-mouth jars; they should cook a little faster since the crust will be slightly thinner. Cool completely on a rack.

In a medium mixing bowl, combine the cream cheese, sugar, and 1 teaspoon vanilla extract. Divide this mixture among the eight dishes, spreading it even in the jar.

In another mixing bowl, whip together the pudding mix and cold milk, beating until well combined and thickened.

Divide the pudding among the eight dishes, spreading it evenly over the cream cheese layer. Chill until ready to serve.

In a third mixing bowl, whip the cream, powdered sugar, and remaining 1 teaspoon vanilla extract until stiff peaks are formed. Divide the whipped cream among the eight dishes, spreading it evenly over the pudding or dolloping it.

Top the whipped cream with shaved chocolate. Serve
Notes
Nutritional values are approximate and are based on 1/8 of the recipe. Refrigerate leftovers promptly and use within 4 days.
Nutrition
Calories:
471
kcal
|
Carbohydrates:
44
g
|
Protein:
6
g
|
Fat:
31
g
|
Saturated Fat:
19
g
|
Cholesterol:
91
mg
|
Sodium:
232
mg
|
Potassium:
152
mg
|
Fiber:
1
g
|
Sugar:
31
g
|
Vitamin A:
1076
IU
|
Calcium:
101
mg
|
Iron:
1
mg
Spin to Win with Kraft
Kraft produces a lot of the ingredients used in the original recipe as well as in my updated version. They are items that you can quickly grab at the store and throw into the cart. Currently, you can find more holiday meal inspiration from Kraft in conjunction with Walmart.
Get ready to Cook Up Holiday Magic with fun and festive Kraft meal solutions. You'll find recipes, coupons, and meal planning tools to help fill your holiday season with yummy food and joy!
Spin To Win Coupons For The Whole Family!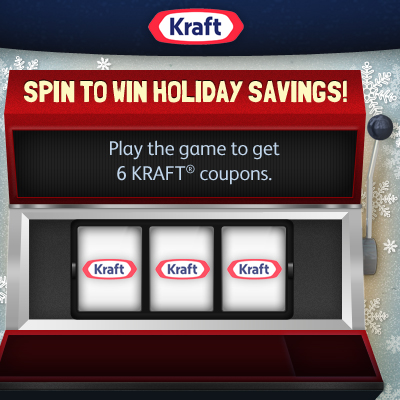 If you're looking for a quick way to save money, find new recipes, and get inspired this holiday season, you can do all three when you play the Kraft Spin To Win game. Simply pull the lever to score a winning meal combination and get six coupons. Play more than once to find multiple recipes.
PLUS, get rewarded for your holiday entertaining with a free one-year subscription to Family Circle, Parents, or the Ladies Home Journal magazine. Simply purchase $20 worth of the eligible Kraft Foods products you love! Participating products include many of the ingredients in today's recipe, like Philadelphia Cream Cheese, Jell-O Chocolate Instant Pudding, and Baker's Semi-Sweet Chocolate.
There are plenty of ways to make your holiday traditions easy and delicious. While I may not be a huge fan of Robert Redford (he's just a bit too old for me), this dessert is a blast from my past, and a great addition to your holiday table.
What are your favorite holiday mealtime traditions?
Disclaimer: This post is sponsored by Lunchbox and Kraft. I have compensated for my time spent writing, cooking, and photographing. All opinions are my own.
*