Do you wish for fresh inspiration? Some tasty dinner ideas for fall? Look no further. Check out these fall dinner themes to make your meal planning easier.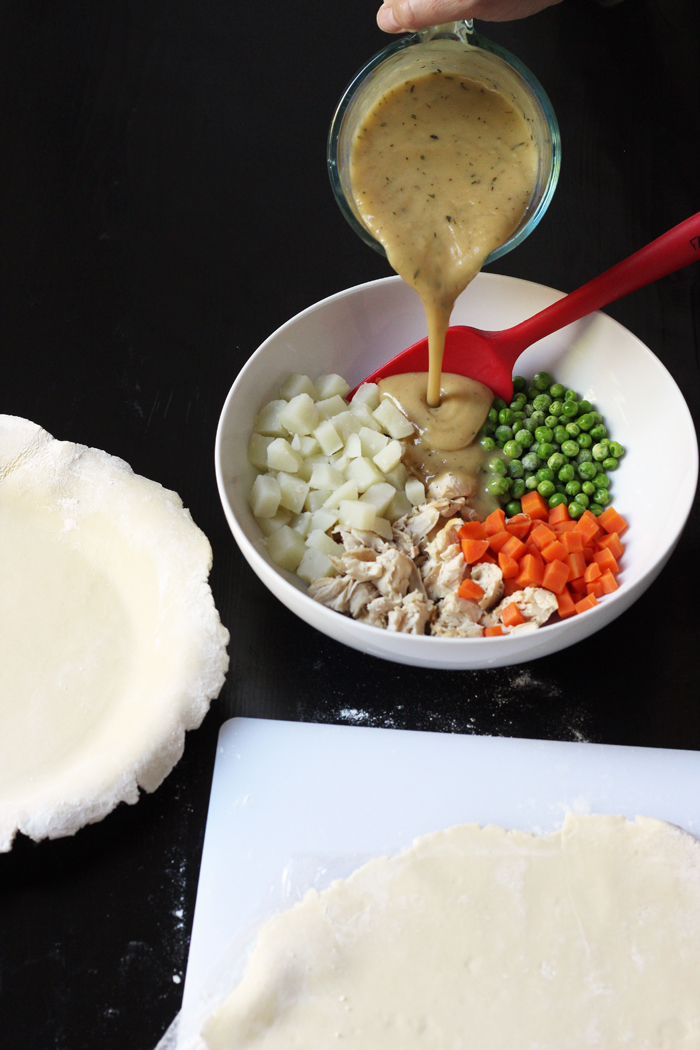 Fall has arrived! And with it, there's a decided change of pace — and of taste! The sparkling beverages and light meals that were oh-so-appealing just a few weeks ago, now don't seem so enticing now that the days are shortening and a chill has hit the air, do they? Bring on the warm cuppa and the hearty main dishes.
As your days start to fill up and fall into a rhythm for, you may feel the need to reestablish some regular, no brainer meal plans, especially geared toward this season. One thing that can really speed up your meal planning is the practice of dinner theme nights.
Dinner Ideas for Fall
Selecting a few different meal planning themes can make your meal planning super simple by providing you a template of dinner ideas and helping you identify which pantry staples to keep on hand. Not only will theme nights save you time, but they can also save you money since you'll often have whatever you need in the cupboard all ready.
Consider these dinner ideas for fall:
Soups, Stews, and Chili
Soup is good food. As are stews and chilis. They are easy to prepare, can be made with pantry staples and even leftovers, and they easily stretch to feed a crowd.
However, Soup Night can be considered with more than one side eye if you've got picky eaters. If so, be brave and courageous, especially in light of this word from an experienced mom. There's no reason you need to wimp out when it comes to serving soup, a filling and healthy meal that is cheap and easy to pull off.
That said, there's a whole world of soups, stews, and chilis to explore with your people.
Some tried and true favorites: Chicken Noodle, Minestrone, Cheese Soup with Veggies, and Roasted Vegetable.

Football Food
Fall marks the signal of game days, game nights, and games all the live-long-day. If your people are football fans, then you really need to pay better attention to the day of the week, especially when you're meal planning.
While you can't plan game day food Sunday, Monday, AND Thursday, you might want to plan for at least one meal that caters to game watching.
Consider something easily portable, not too messy, kind of on the munchy side of things, like these: Brats with Peppers, Grilled Burgers, Sandwich night, or a Ploughman's Lunch.
And if you aren't football fans, don't sweat it. These are good eats regardless!
Pasta Night
Most kids really do love pasta. It's easy, it's cheap, it's filling. And you can customize it to suit your preferences at the same time as allow the children their simpler tastes. Make one batch of noodles and then vary the toppings and sauces.
Some favorites: Cilantro Shrimp Pasta, Tomato and Brie Pasta, and Vegetable Bolognese.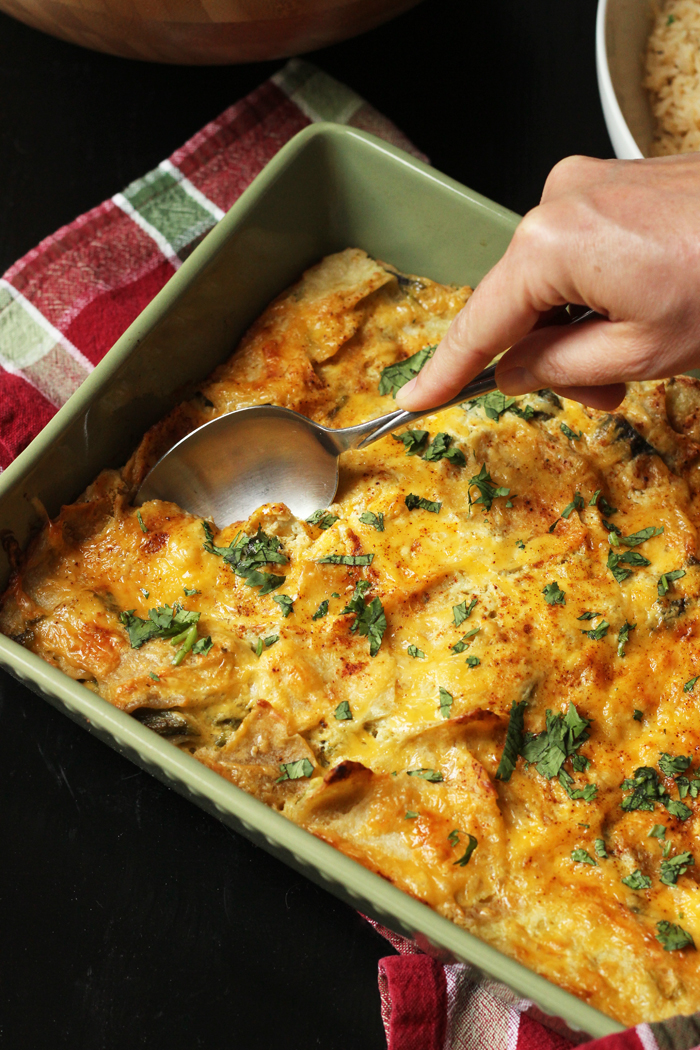 Casseroles
It's been awhile since you've really hunkered down with casseroles, hasn't it? Thank goodness for fall when it's totally appropriate to serve "hot dish" for supper.
Casseroles are comfort food that is easy to make ahead. While casseroles have gotten a bad wrap over the years, there are really some delicious options out there, and many that are freezer friendly.
One-dish meals full of flavor? Yes, please! I think it's time to whip up a bunch for the freezer!
Some of our favorites include Poblano Chile Enchiladas, a fresh herb lasagna, Sausage Noodle Casserole, and Homemade Curried Chicken and Broccoli Casserole.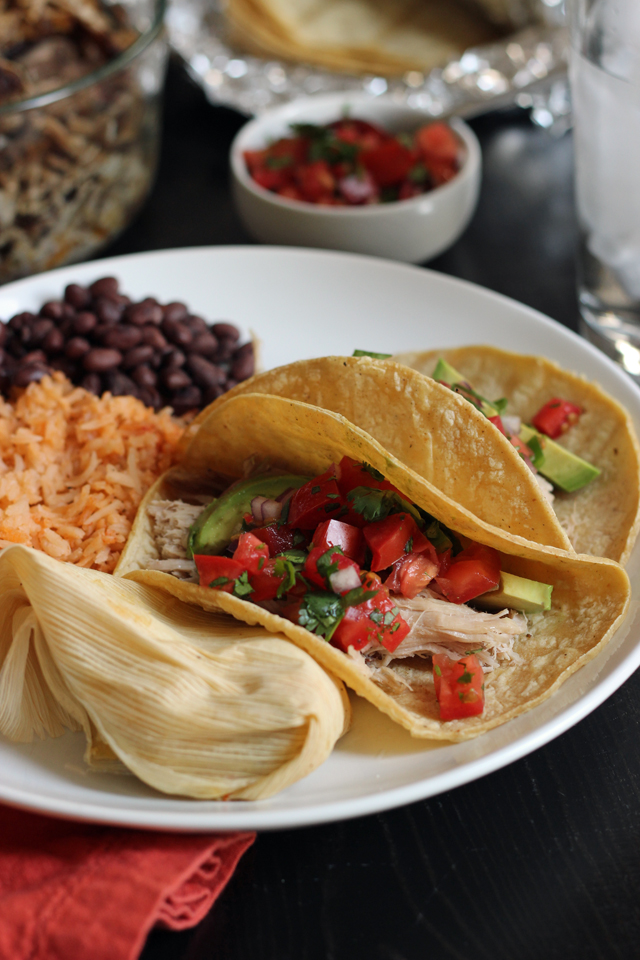 Mexican Food Night
What is life without Taco Tuesday?! But don't feel like it needs to be the same kind of tacos every week or even tacos every week. Southwest flavors make for great dinners!
Mexican-style meals are easy to pull together and pack a big punch with low cost and little preparation. While making use of similar ingredients each week, you can plan for lots of variety, featuring Carnitas, Tostadas, Salsa Verde Beef, or Potato Nachos.
Beans and Rice can always serve as the meal plan for when you're without a meal plan.

Pizza Night
Homemade pizza is incredibly easy to prepare, perfect for Friday nights. Making pizza at home is not rocket science and is sure to be a not-to-be-missed meal on the calendar.
One of the best things going for pizza — besides the fact that it's PIZZA! — is that you can top it with little bits of leftover meat, veg, and cheese from other meals throughout the week. It's a perfect catch-all supper.
Try one of these: Favorite Pizza Recipes Your Family Will Love.

Cooking Out
While it's certainly starting to get chilly in some parts of the country, fall is still a great time to grill. Keep an eye out for grilling cuts that go on sale, particularly if your grocery store has football season specials. Stock up and then plan one night to grill a bunch of your favorites.
Buffalo Chicken Salad, Grilled Vegetable Kabobs, and Tarragon Turkey Burgers are all delicious.
While it's hard to say goodby to summer, it's great to say hello to fall — particularly when there are so many tasty dinner ideas to make the most of the season.
What dinner ideas do you have for fall?