Learn how to buy tailgate food on a budget. With these simple money-saving strategies, you'll score bigtime this season.
The following content has been sponsored by Ibotta. All opinions are my own.
You've got your fantasy football picks all lined up. You've secured all the proper cable access so your game night will not have technical difficulties. You're ready to enjoy a great game along with some great friends and great food.
But don't you wish that your next game night get-together wouldn't cost more than season seats?
It's true. The bill for tailgate food can quickly get away from you. By the time you've purchased the meat to grill, the drinks to line the bar, and all the necessary condiments, you can easily find yourself with empty pockets.
Don't pass up your favorite tailgate food this season. With a few key strategies you'll be able to enjoy the game with friends over a frugal, yet festive feast.
You may not think that it matters, but the less you spend on your tailgate food purchases, the MORE tailgate parties you can host! Score big with your friends this season by stretching your dollar.
Here's how:
How to Buy Tailgate Food on a Budget
1. Shop your pantry.
Chances are you've got a lot of good stuff on hand already. I know from my frequent pantry challenges, that I've got some great treasures lurking in my cupboards, fridge, and freezer.
Do a quick scan of your kitchen stores and see what's there. Not sure you can see the possibilities? Consider these ideas to warm you up:
Tailgate food doesn't need to be expensive, especially when you're using what you've already purchased!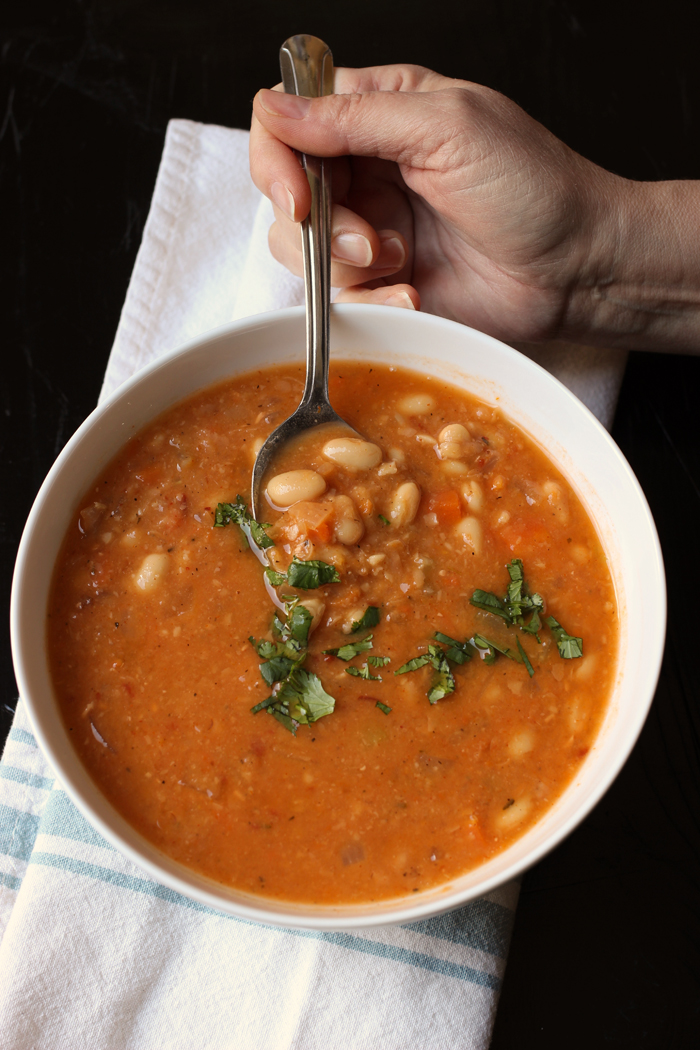 2. Shop the sales and clearance.
Each week your grocery store releases a flyer with some of their best limited time specials. These change on the same day each week; for instance here in San Diego, the new sales period starts on Wednesdays.
Make it a habit to check your sales flyers – you can access them via the mail, in the store, or online. Build your menus around what's on sale.
As hockey and football season are gearing up, you're sure to find tailgate food in and among the different sales offers, like sales on brats and buns so you can make my Bratwurst with Sauteed Peppers and Onions cheaply.
But don't dismiss clearance or soon-to-be-discontinued items. There's wealth to be had in the clearance section!
On a recent trip to my grocery store's clearance sections, I found super fresh hot dog and hamburger buns, high-end ground turkey, a stack of fancy pants soup mixes, fresh sourdough bread, oyster crackers, and gluten-free cookies. Supplemented with a few other purchases, this haul could easily render a burger/hot dog night as well as a soup supper – with a sweet treat for a gluten-free fan to enjoy. All for less than 50% their normal prices.
Think creatively when you shop and you'll score bigtime.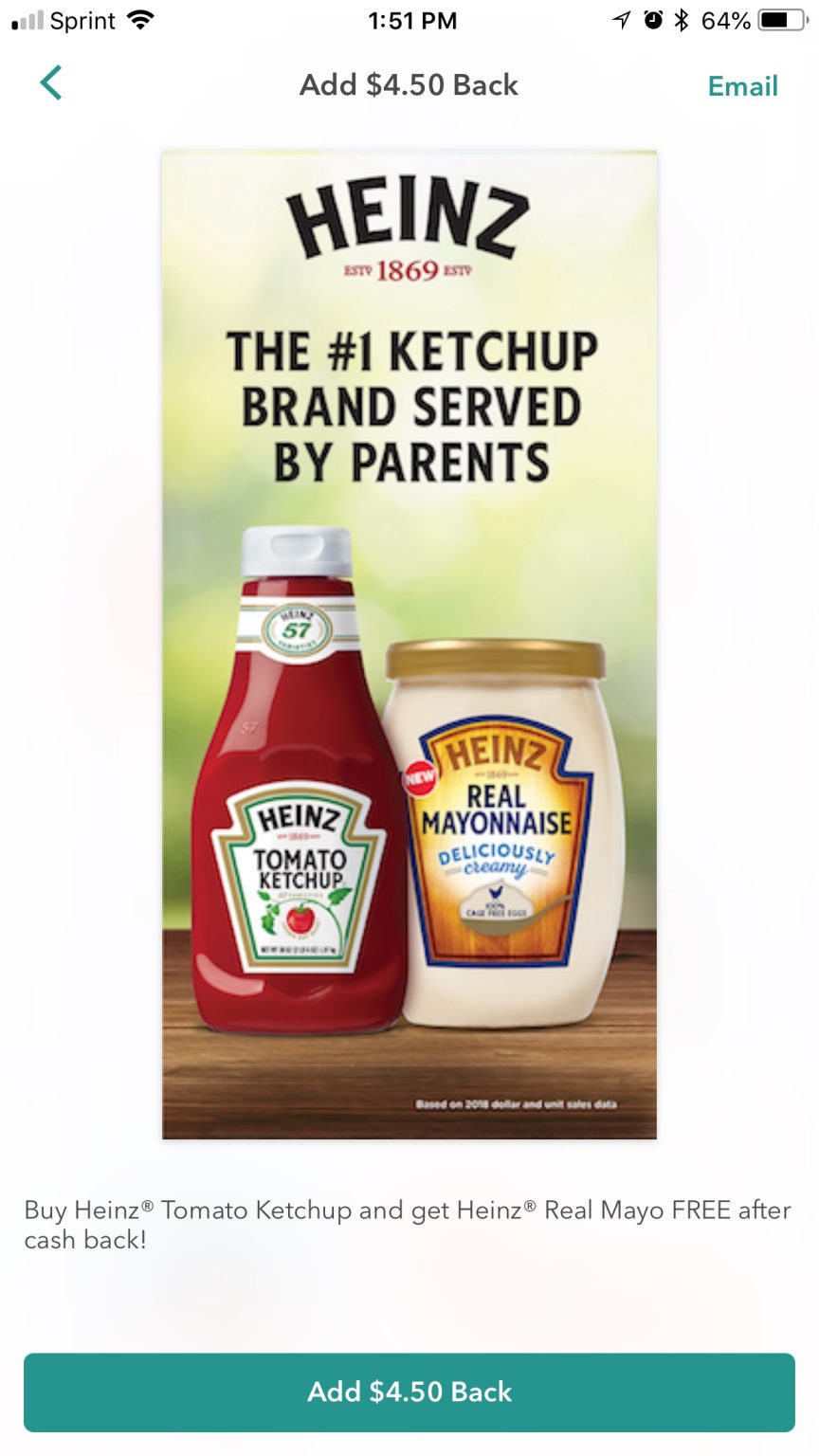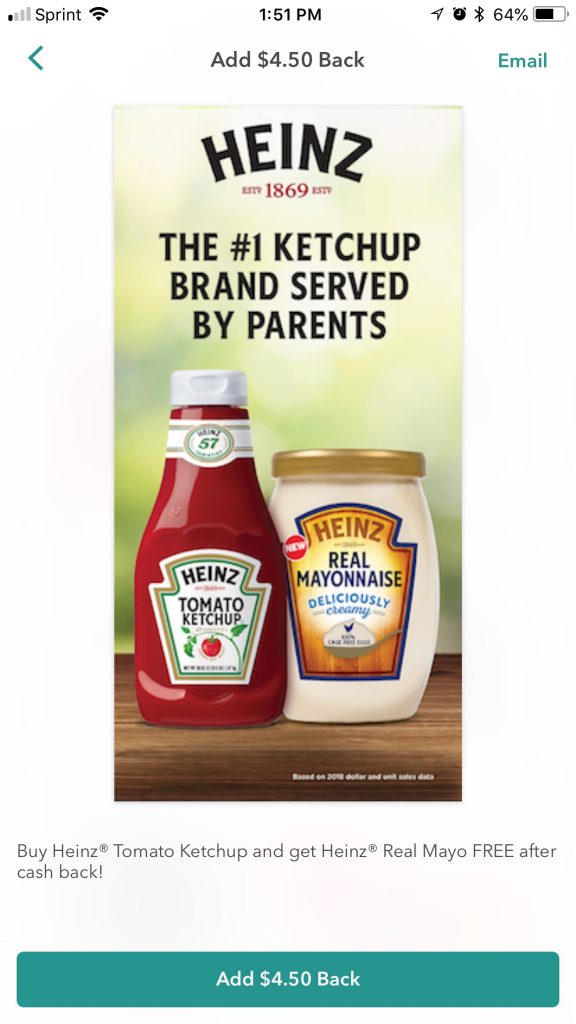 3. Combine sales with coupons and Ibotta cash rewards.
Last month I earned almost $30 cash back using the Ibotta app. They were everyday purchases that I would normally buy, so it was like getting rewarded for shopping. So cool!
One of my new money-saving habits is to scroll through the app every couple days, checking out the new offers. I make sure to do this when the new grocery sales flyers are released. Reading through the new offers and adding them to my account has helped me be alert to great sales that I might not have otherwise paid attention to.
Combining a sale with an Ibotta cash back offer increases my savings in an amazing way! Plus, I've had a chance to try some new things or treat myself to old favorites because I'm purchasing them for less. My husband and I even discovered a new favorite wine thanks to the $2 Federalist wine offer.
As you think through the tailgate food purchases you'll be making this season, consider these offers from Ibotta to stretch your dollar:
Get $4.50 back when you buy Heinz Tomato Ketchup (32 oz) and Heinz Real Mayo (any size) in the same purchase.
Get $1.25 back when you purchase Hansen's Natural Soda.
Get $0.75 back when you purchase Deep River Snacks Kettle Chips.
Pay careful attention to Any Brand offers as those free you up to choose whichever product you'd like. For instance, I got 25 cents cash back for buying bananas one day.
(All offers were valid as of publish date. Don't forget to check your app for details as offers change frequently and may not be available in all areas.)
Tailgate food doesn't need to be pricey. You can very easily stretch your dollar to accommodate the fun celebrations you want to host this season.
Use a little strategy and play the game well: Shop well, save money, and be rewarded. That's something to cheer about, isn't it?
Download the app and start winning today.