Homemade chocolate buttercream frosting comes together easily and tastes so much better than the canned variety.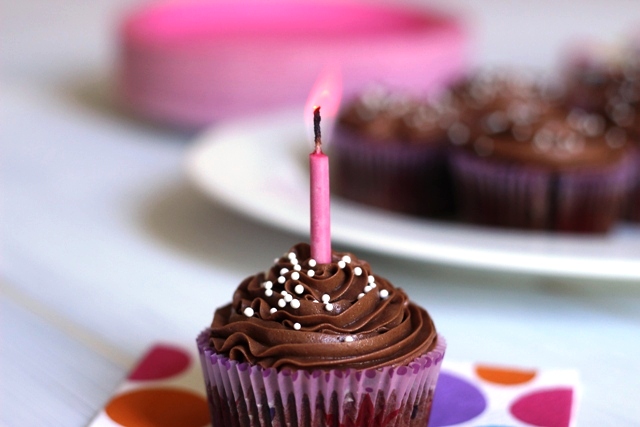 I was a little late to the cupcake craze. But that's okay. Still tastes just as good.
My littlest one chose cupcakes for her birthday last week. The older kids were astounded: What do you mean? She's not going to have a cake?! They are used to my themed birthday cakes.
Still tastes just as good.
My sister and the girls baked the cupcakes. I made the frosting. I've shared with you my Homemade Buttercream Frosting which is pretty awesome. The Girl wanted chocolate though. So, I did what any smart mama would do: I stuck to my old standby, but mixed in 1/2 cup of cocoa.
Oh my. Heaven on a spoon. That stuff was pretty darn good.
I'm so glad my girl requested chocolate!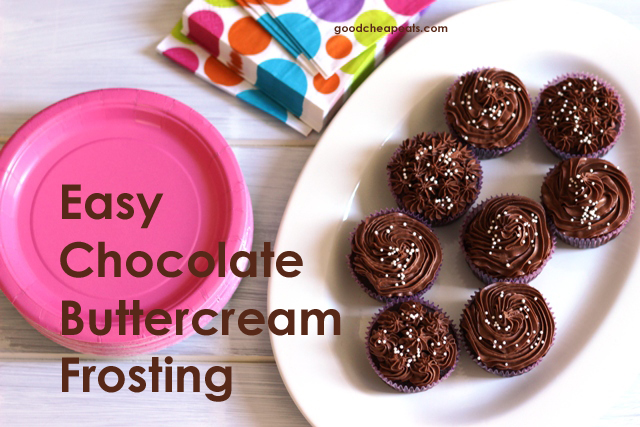 This chocolate buttercream comes together very easily — and it's so much tastier than what comes in a can! Plus, it's real food.
It frosts about 18 cupcakes.
Easy Chocolate Buttercream Frosting
Butter, cocoa powder, and sugar easily combine into a delicious chocolate buttercream frosting.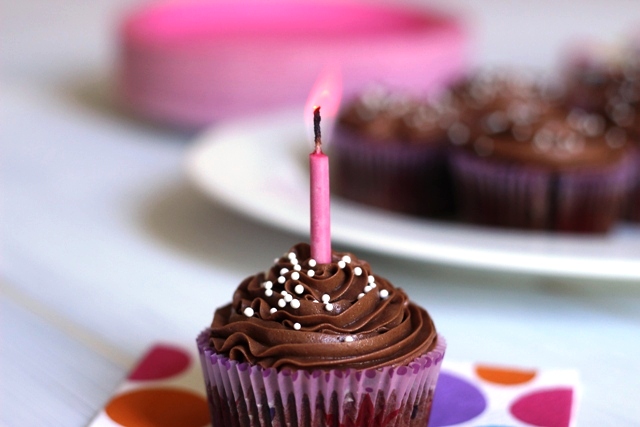 Preparation Time:10 minutes
Total time:10 minutes
frosting for 18 cupcakes
Ingredients:
1 cup butter, softened

3-4 cups powdered sugar

1/2 cup cocoa powder

1-2 Tablespoons milk or half and half

1 teaspoon vanilla extract (you can use mint extract, too, if you'd rather)
Instructions:

In large mixing bowl, beat butter until fluffy. Add three cups sugar, cocoa powder, 1 tablespoon milk, and vanilla extract.
Beat until combined and fluffy.
Adjust with more sugar or milk, depending on what consistency you're looking for.
Want to make your cupcakes pretty?
I'm a self-taught cake decorator. I never took a class (obviously), but through trial and error have figured out how to make it work. My kids are thrilled with the themed birthday cakes I've made over the years.
Here are some tools and ingredients that I've found helpful: