The following content is sponsored by Noodles and Company. All opinions are my own.
Ready to try the next good thing on the noodle scene? Caulifloodles, cauliflower-infused rigatoni contain a full serving of veggies, taste delicious, and are available for take-out.
2019 has been the year of the vegetable for me and my family. Back in February I started making a very conscious effort to give veggies the lion's share of real estate on my plate.
The result is that I feel better and I've lost over 20 pounds!
An added benefit is that the rest of the family is enjoying more veggies. So much so that I have to run to the store for more vegetables because we go through them so quickly.
Peppers, broccoli, cucumbers, carrots, and cauliflower are regular staples on my grocery list, and I love the fact that if you prep the veggies, your kids will eat them!
Cauliflower is proving itself to be incredibly versatile. I use it as a great way to boost the vegetable content in my meals in very simple ways, including riced cauliflower in fried rice and roasted florets as a base for taco bowls.
Thanks to Noodles and Company, it's easy to add more veggies to my meals when I'm eating out. Now, cauliflower plays a perfect role in some of my favorite pasta dishes, too.
Case in point: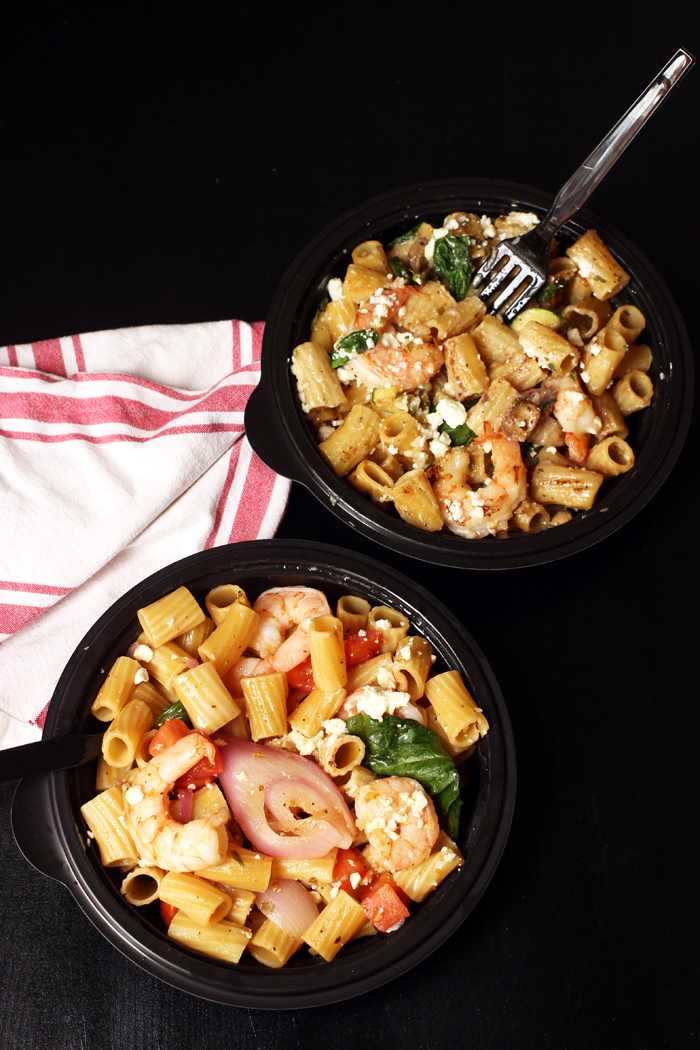 Cauliflower Noodles
Caulifloodles are cauliflower-infused rigatoni noodles, available for dine-in or take-out. They are featured in two new dishes, Cauliflower Rigatoni in Light Onion Cream Sauce and Cauliflower Rigatoni Fresca with Shrimp. I love them both!
The Cauliflower Rigatoni with Light Onion Cream Sauce is fantastic hot, while I recommend serving the Cauliflower Rigatoni Fresca at room temp or even cold. It's a light and tangy pasta salad kind of dish.
You get a choice of cheeses to add: feta or parmesan. I enjoyed both on the Cauliflower Rigatoni with Light Onion Cream Sauce and it was over the top delicious. The feta on the Cauliflower Rigatoni Fresca was just the right foil for the rich balsamic vinaigrette saucing the noodles.
One of the things I love about Noodles and Company is that substitutions and your choice rule the day! You can add a protein, like shrimp, chicken, steak, meatballs, pork, or tofu! I chose shrimp for both dishes and will definitely be getting them again.
And, you can swap cauliflower-infused noodles into any dish at no extra charge.
Caulifloodles
First Zoodles and now Caulifloodles? I'm pretty relieved to have a restaurant option that knows how to add veggies!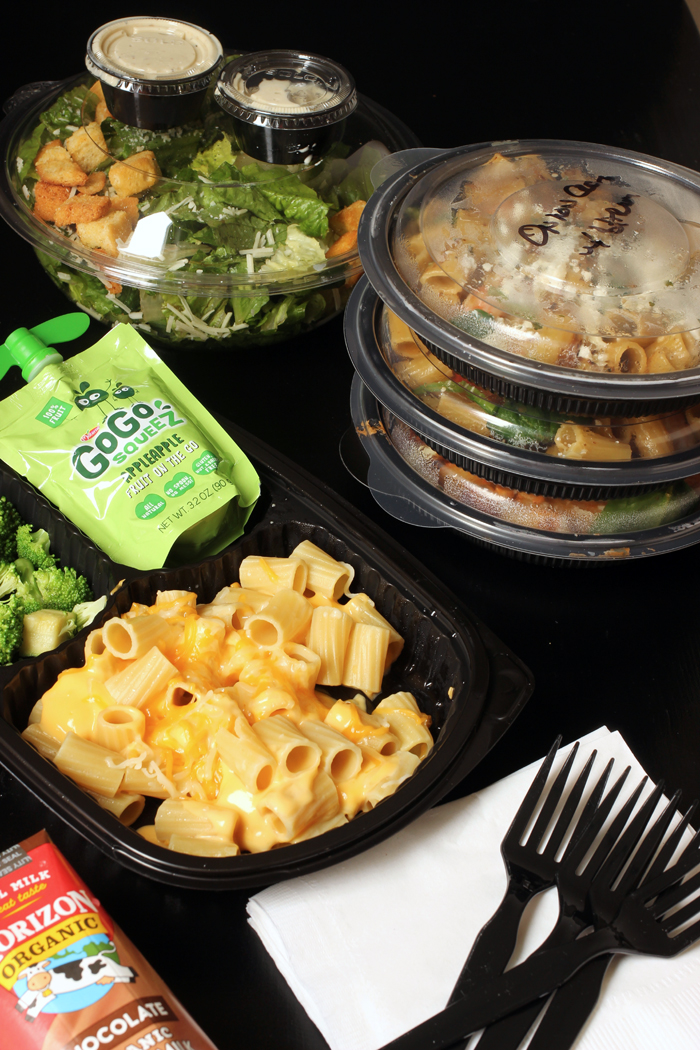 Life is busy.
While I love to cook at home, I also enjoy getting a break from cooking every once in awhile. But, I don't want to throw away my weight-loss progress on fries and a burger.
For the past few years, I've felt limited in my dining options, particularly where healthful eating is concerned. Most fast-er food restaurants don't do much in the way of veggies.
Noodles and Company is making it easier to eat more veggies on the go.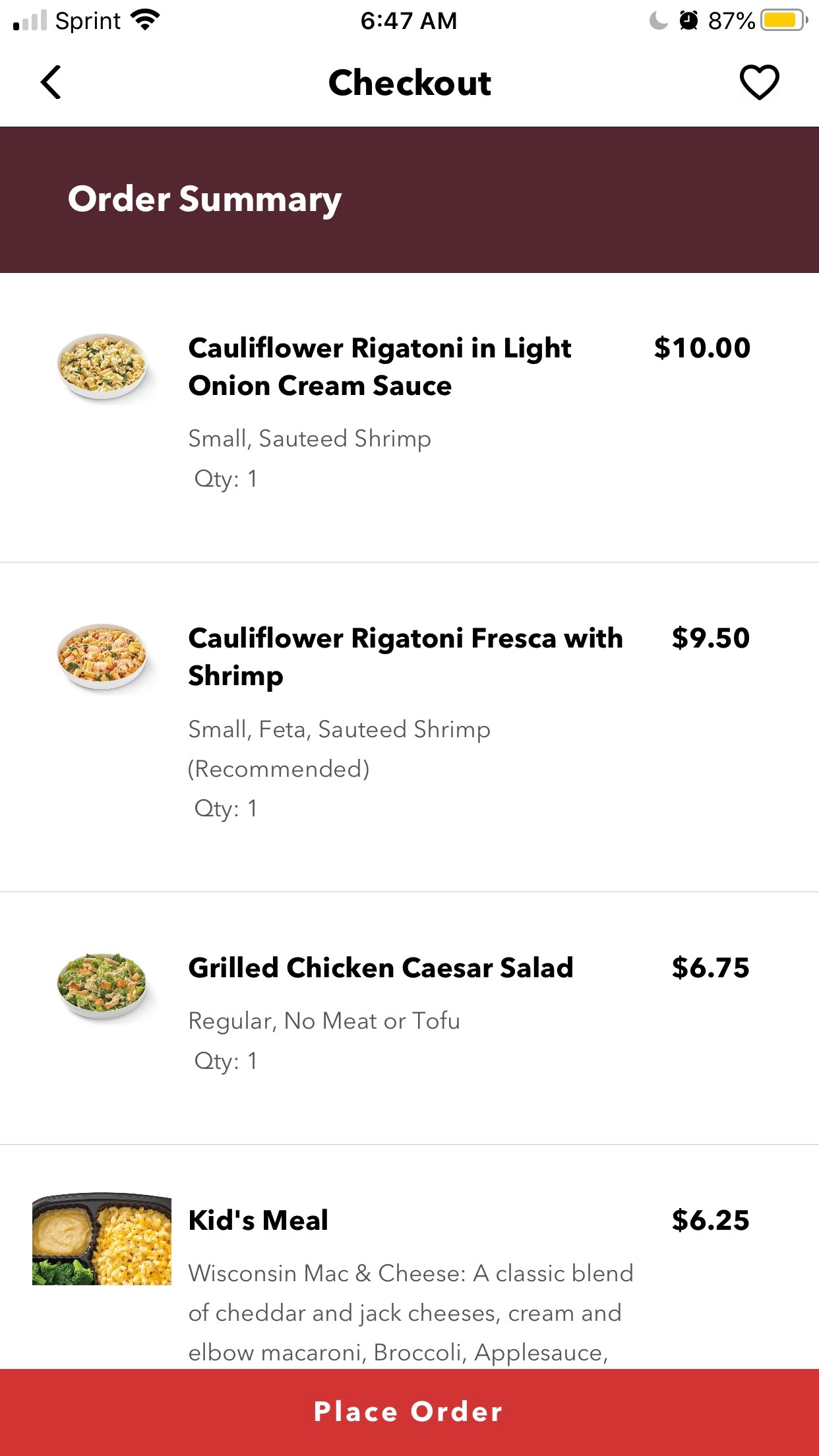 Recently, I found myself in need of a quick meal for me and the kids on a very busy, rainy day. I downloaded the Noodles and Company app and submitted my order hours before they even opened!
The app was super easy for ordering, and I could customize my order — right down to swapping in Caulifloodles in my daughter's mac and cheese.
Spoiler: she had no clue that her meal had cauliflower in it!
We did a taste comparison and seriously could not tell the difference between traditional pasta and the cauliflower-infused noodles.
Bonus: There's a full serving of veggies in every regular sized entree and a half serving in a small or kid's meal.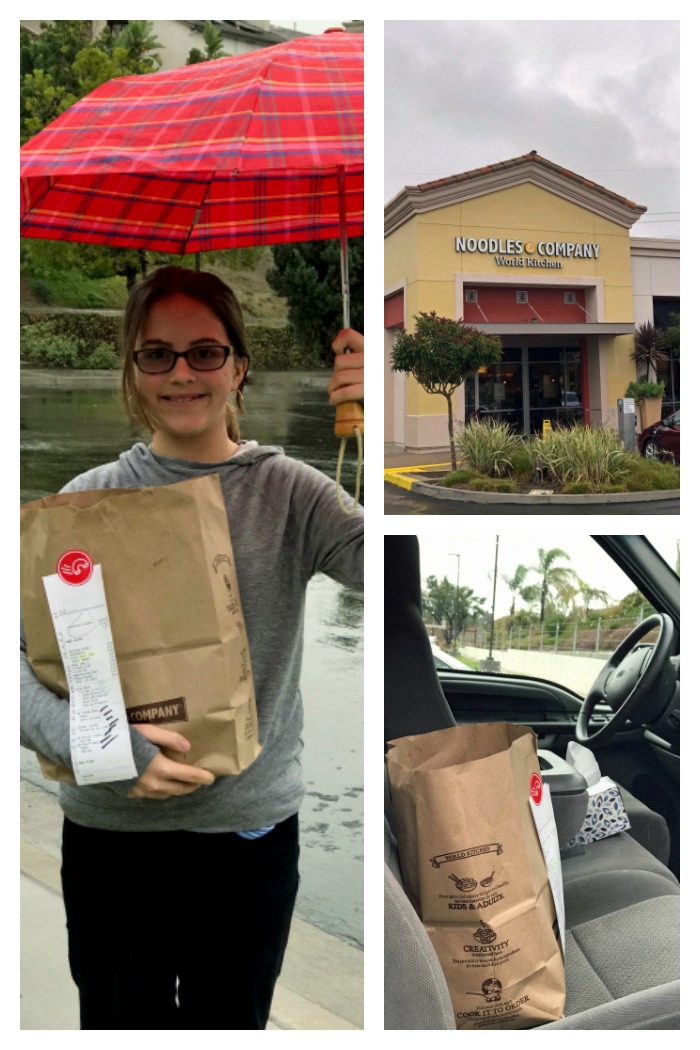 After my busy day, I was able to run into the local restaurant and pick up my order, ready for me right when I requested it to be.
It was so nice to have dinner already made, and more importantly, to know that it was delicious and packed with veggies.
Plus, I earned points on the app that we can trade in for free meal items!
I'm already dreaming of having that CaLight Onion Cream Sauce & #caulifloodles again! So very yummy!
What do you think? Are you a lover or a hater when it comes to cauliflower? Will you give Caulifloodles at #Noodlesandcompany a try?