For our family, summer means that our days are free to do — whatever. Well, not "whatever." There are chores and such. But, the kids and I enjoy a lazier schedule. As I type I hear the happy sounds of the littler kids playing in the toy kitchen. They've adopted my smaller canning pot and are going to work preserving food for next winter.
Amen.
Lazier days mean I want relaxed lunches, meals that are delicious, but not terribly time-intensive to pull together. Here are five of our favorite summer lunches. They also double for light dinners.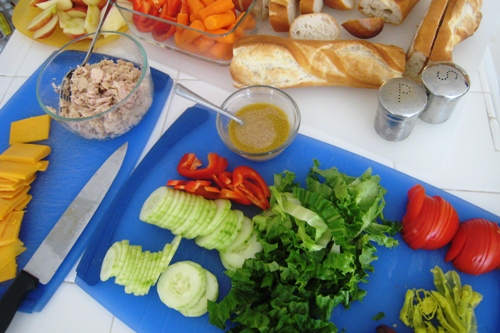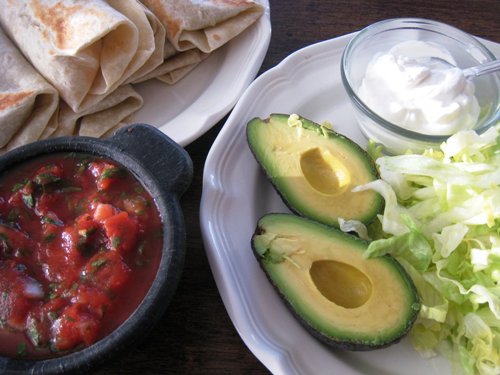 Chimichangas – perfect to make ahead and freeze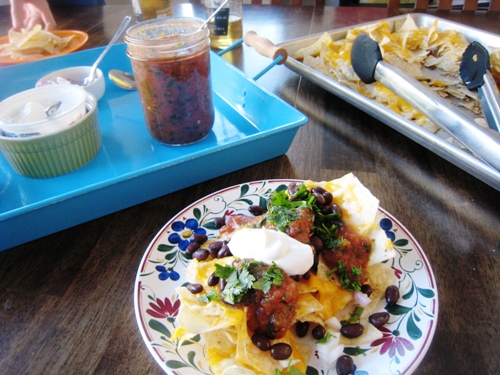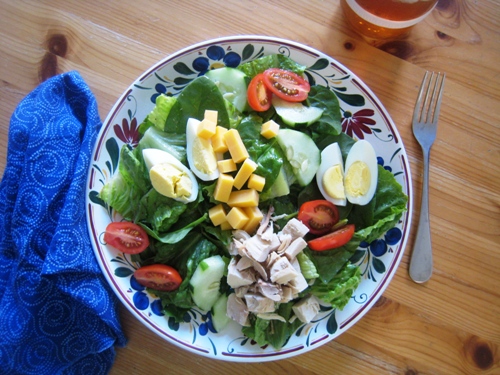 Chef's Salad with Garlicy Vinaigrette
Summer Rolls
What's your favorite lunch?