The best sandwiches make a quick dinner as well as a fun picnic meal, but most importantly, they leave you wanting seconds and maybe thirds. Good sandwiches are never boring!
Whether you go for a classic British Cheese and Pickle Sandwich or a southwest-inspired Avocado Salsa Sandwich, you're bound to find some flavors that make brown bagging it your favorite way to go. Check out these tips and recipes for making cold, easily packable sammies that are good enough to write home about.
Jump to:
Good sandwiches are some of my favorite, easy meals. They are simple, filling, and easily packed for work or school.
But, I'm not talking bologna on white bread. I'm talking about mini masterpieces that boast plenty of flavor and texture.
The best sandwiches are those you want to eat again and again!
Why It's Important
Whether you're looking for a great picnic lunch, something new and refreshing to brown bag to school or work, or just an easy meal to pack on your next road trip, you're bound to save money and eat well if you spend just a few minutes making good sandwiches for the road.
PB&J is fine, but you've got Dagwoods and Reubens and heroes to explore! With so many different kinds of sandwiches in the world, it's worth exploring your horizons a bit.
Ingredients
It's not hard to make the best sandwiches, but it does take just a little bit of forethought to the structure of the ingredients.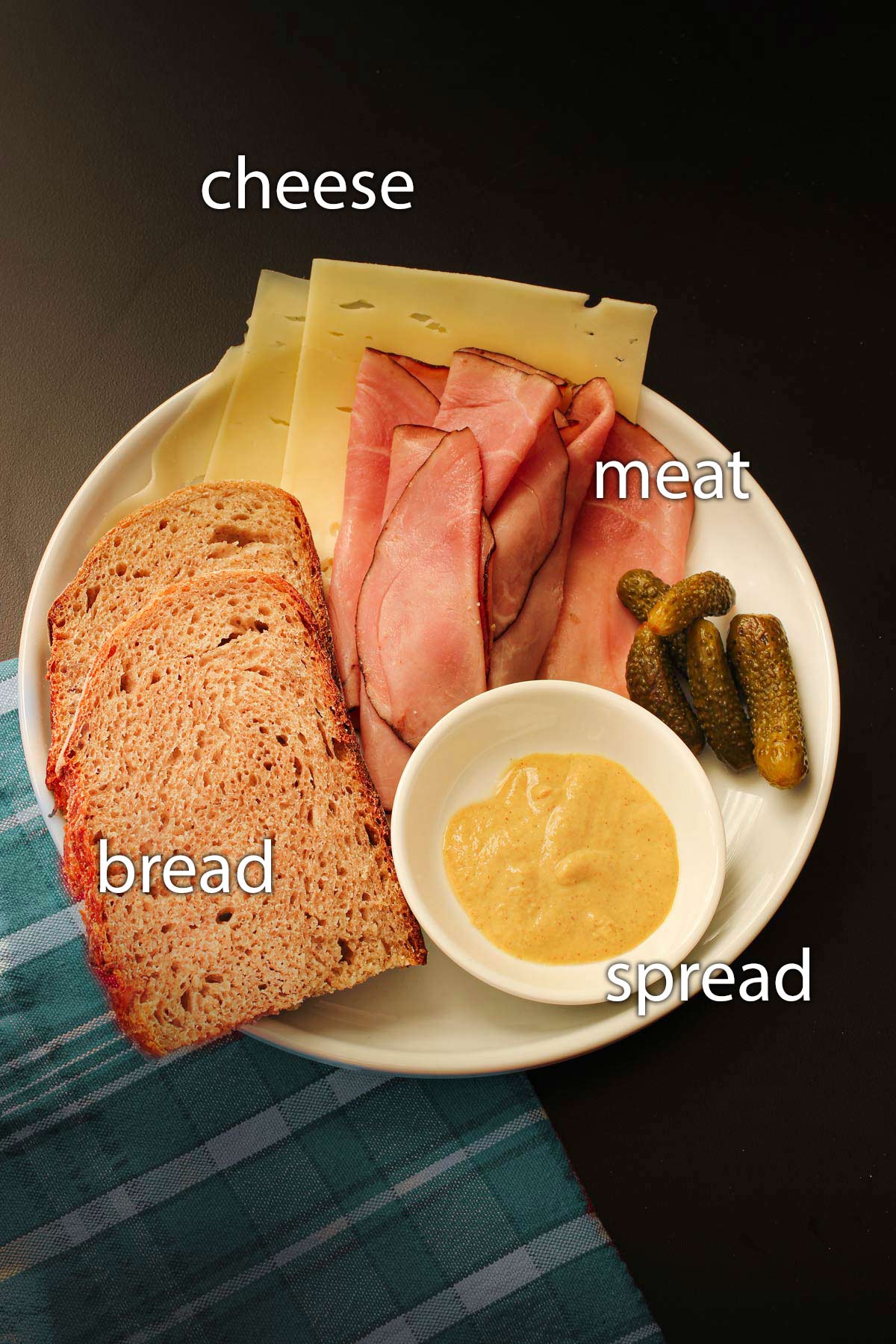 Bread
There is a wide variety of good breads for sandwiches. Bake your own or buy quality rolls or bread. It's the base of a great sarnie, so the bread matters.
Think of breads such as Garlic Focaccia, Sourdough Rye Bread, Italian Sandwich Rolls, or even Homebaked Pita Bread.
Spread
While not necessary, a good sandwich spread can really improve the flavor and texture of the dish. Whether you make your own mayonnaise or vinaigrette or have a favorite commercial sauce, even a little bit can keep your sammy from being dry and boring.
Just a dash of Garlic Yogurt Sauce or Roasted Garlic can make a good sandwich amazing. English Pickle is amazing on a cheese baguette while pesto adds pizazz to veggies.
Protein Fillings
Typically, the best sandwiches feature some type of protein as a filling. This can be something as simple as hard cooked eggs, cold cuts, or grilled chicken or as elaborate as Chicken Salad Club Sandwiches loaded with Bacon.
Veggies
It's all too easy to carbo-load, so make sure you stuff some veggies in with your cheese and meat. Lettuce, tomato (fresh or roasted), roasted peppers — these all add texture, flavor, fiber, and nutrition.
Think outside the box: a Simple Coleslaw can even go on a bun with pulled pork! Sliced cucumber, shredded carrot, jalapeno slices, and cilantro leaves add amazing flavor to a simple turkey roll.
Extra Condiments
Go the extra mile with other condiments such as pickles, olives, or sliced jalapenos. They add that special little touch you get from the pricey shop.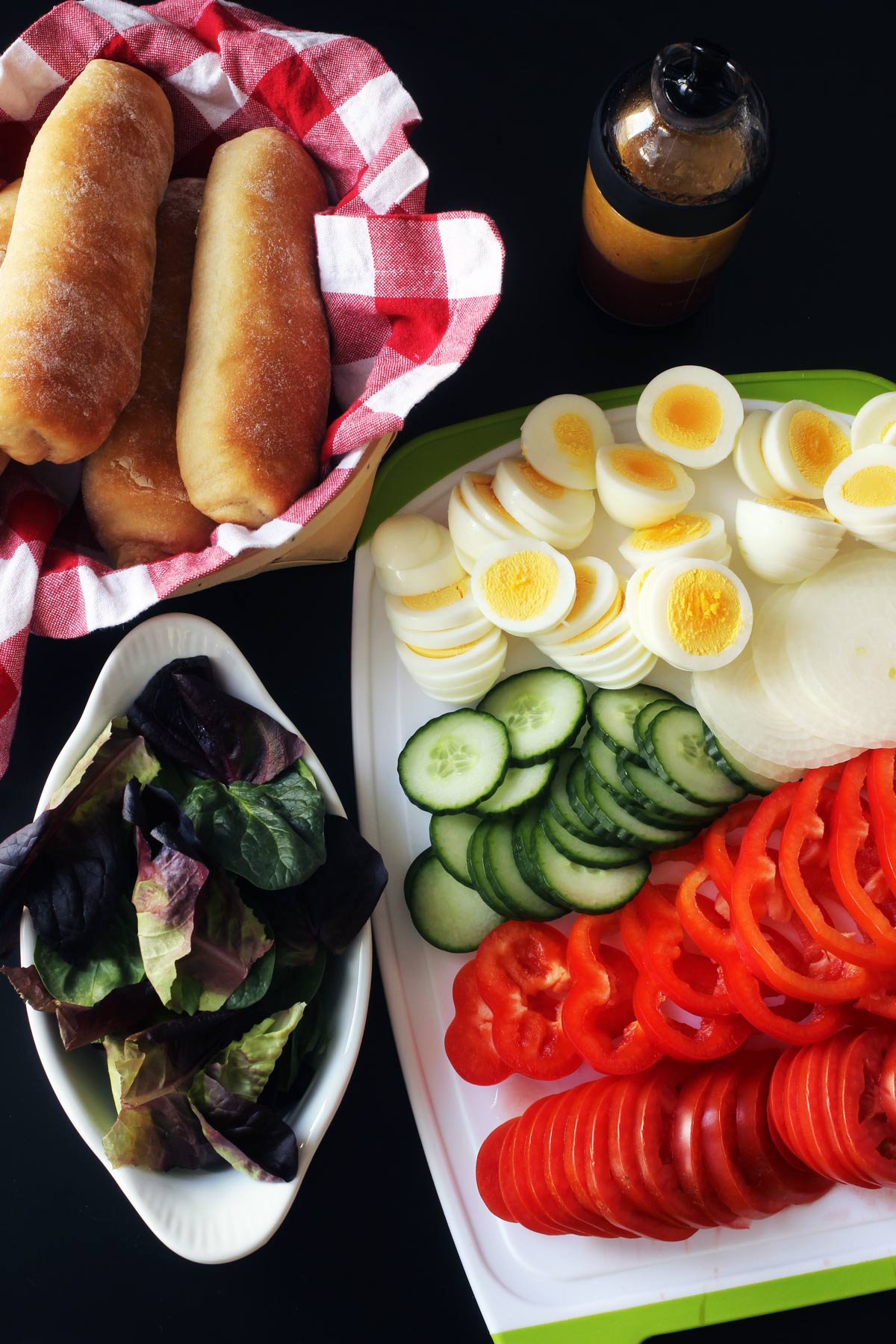 Tips for Success
If you're packing sandwiches for school, work, picnics, or general on-the-road eating, wrap them well in a meal prep box or wrapped in deli paper or plastic. In this way the bread won't dry out.
Keep them cool. Unless all the fillings are shelf-stable, you'll want to keep your sammies in a cooler. Food left at room temperature for longer than 2 hours is unsafe to eat.
If you know it will be several hours before eating, pack the spreads on the side to avoid soggy bread. Layer dry ingredients like cheese and lettuce near the bread to add another layer of protection against sogginess.
Sandwiches never need to be boring. You can vary your sandwich components and make a million different components.
FAQs
Recipes
Need some help deciding what to make? Try one of these Good Cheap Eats favorite sandwiches that is great for packing.
This post was originally published on July 6, 2016. It has been updated for content and clarity.