Wondering how to make the most of strawberry season? Use these simple strategies to store strawberries to keep them fresh.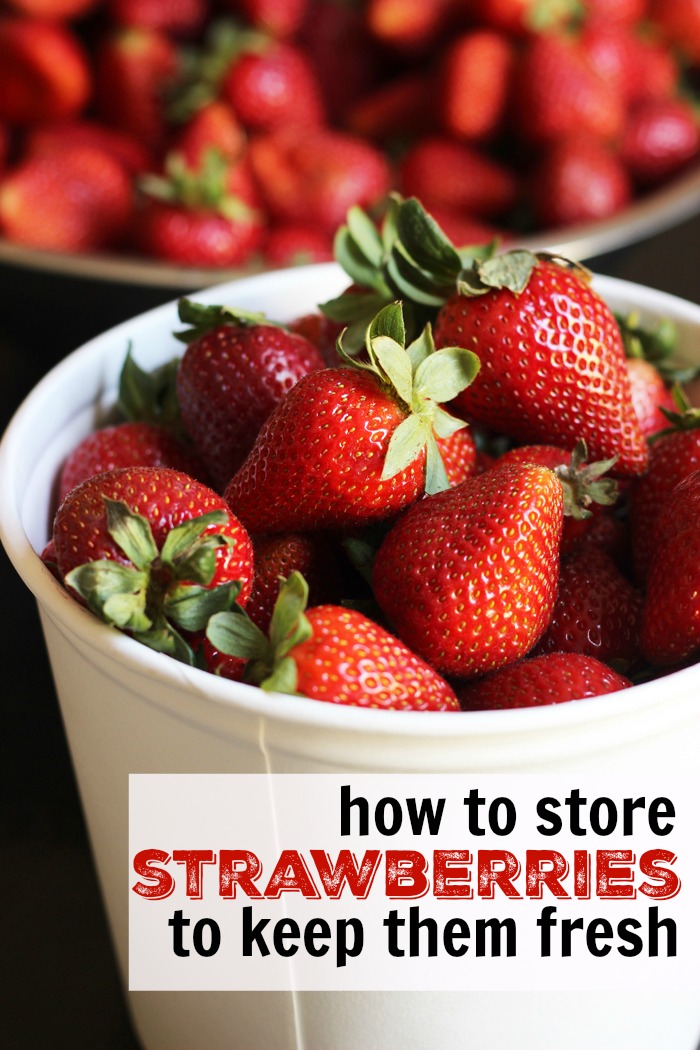 Strawberries have always been my favorite berry. That's probably because they are the only berry I remember eating as a child. I lived a sheltered life, apparently. I've since expanded my horizons to include raspberries, blueberries, blackberries, boysenberries, and olallieberries, but my heart has a special place for strawberries.
Years ago living in Santa Barbara and then Paso Robles, I discovered that you could buy strawberries in huge quantities for reasonable prices at the farmer's market. Since I am quick to nab a deal, I did so. Sometimes, however, I found that I'd be disappointed by moldy berries.
Turns out I didn't know how to store berries to keep them fresh or how to freeze them so they weren't in one big clump.
How to Store Strawberries to Keep Them Fresh
Once I learned a few tricks about how to store strawberries, the road was wide open to stocking up on strawberries any time I found a sale.
In this week's video, I demonstrate the best ways to store strawberries as well as the method I use to wash and freeze them.
Tools to Make this EASY:
Are you looking for great strawberry recipes?