Need inspiration for summer lunches? Check out these tasty recipes and ideas to make lunchtimes delicious, nutritious, and easy!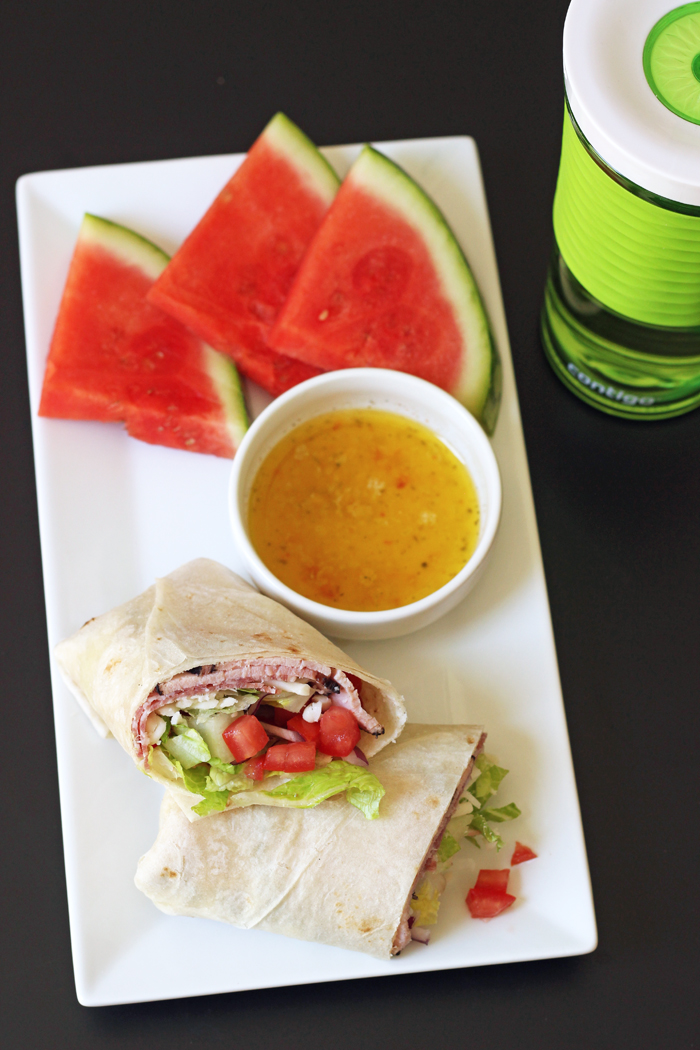 This season may find you busy helping at Vacation Bible School, taking your children on outings, catching a movie, or otherwise enjoying more relaxed summer days. But, Winter, Spring, Summer, or Fall — one thing stays the same: ya gotta eat.
Mealtimes may be hurried. You're racing out the door for the next event. Meals might be on the go. You're going to be away from home at lunchtime. Prepping lunch might just take more energy than you want to expend.
Didn't you just spend nine months packing school lunches?!
If you have an arsenal of summer lunch ideas at your fingertips, you'll be more likely to have meals ready to go — either on the table or out the door. Here are some ideas to get you thinking.
Summer Lunch Ideas that Are Easy on Mom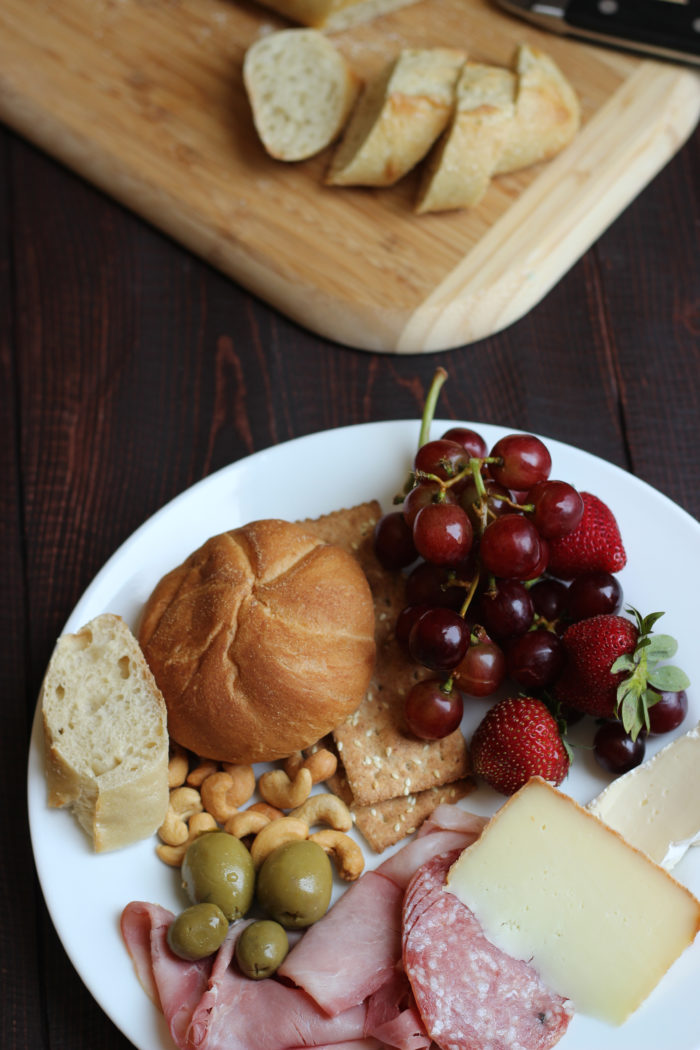 The Snacky Lunch
A Snacky Lunch is one that kids love and that takes very little time to prepare. It consists of fruit, cheese, crackers, and maybe some hard-cooked eggs or sliced turkey. This is a weekly staple at our house, my go-to on Sunday afternoons. It can be made ahead of time and taken on the road as well — or turned into a Snacky Dinner.
Make-ahead steps:
Wash your fruit in a vinegar rinse. Slice apples and oranges, section grapefruit, or cut grapes into clusters. Treat apples with a little lemon or lime juice to prevent browning – the bane of picky children everywhere. Slice cheese. Cook and chill your eggs. Be careful not to store crackers and cheese together. They tend to harden and soggify each other.
You can either serve buffet style as shown or portion each person's lunch for homemade "lunchables."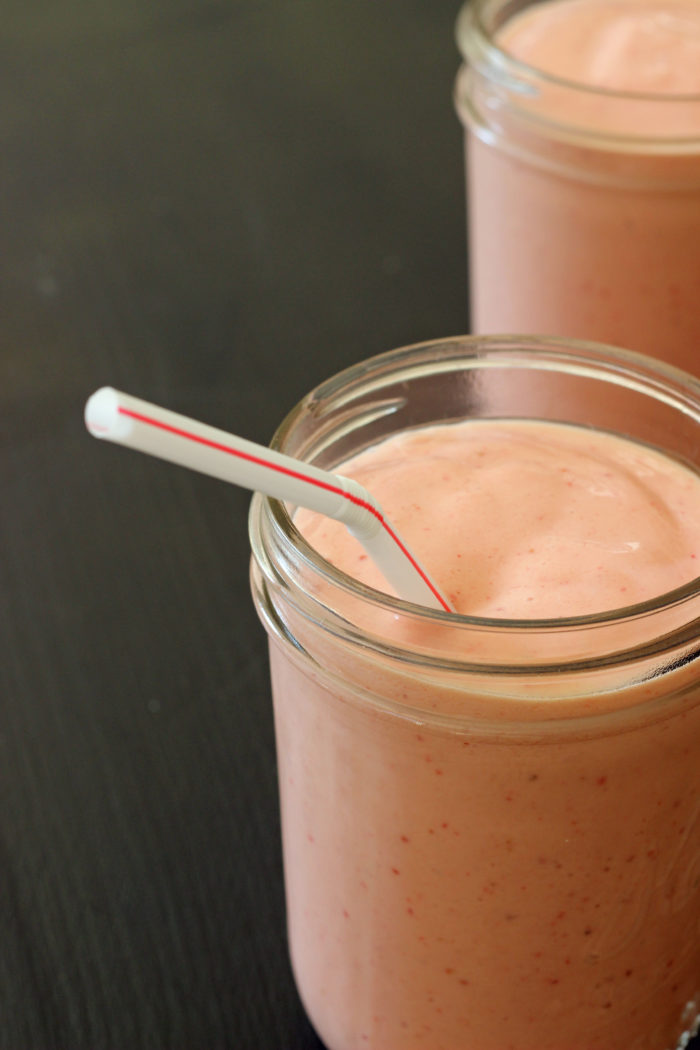 Freezer Smoothies
Freezer Smoothies make great breakfasts, lunches, or snacks. Simply blend up big batches of your favorite smoothie combinations and pour into small cups. Plastic freezer cups from Ball are great for this purpose. Twist on the caps and store in the freezer.
You can use glass mason jars IF you are careful to leave enough headspace and freeze with the caps off to allow for expansion. The smaller the jar, the better.
I've packed these freezer smoothies into a cooler along with a picnic lunch and they thawed to the perfect consistency by the time we were ready for "lunch dessert."
Yes, smoothies are also a great afternoon snack or healthy dessert. Consider serving your kids a DIY Smoothie Bar.
Feel free to sneak in veggies that your kids might otherwise turn up their noses for. Throwing in a handful of spinach that the blender quickly disguises is one great trick.
Some of my favorite smoothie recipes are in this cookbook.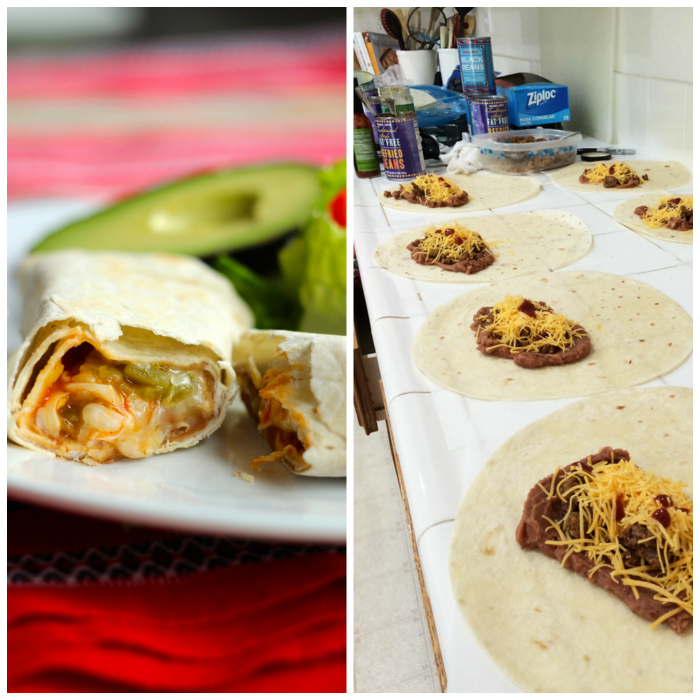 Burritos
Chimichangas and Burritos are a huge hit around our house. It used to be that I would cook up a big pot of beans and make "burrito kits," assembling a pint of cooked pintos, a bag of shredded cheese, precooked taco meat, and a package of tortillas. I would freeze this kit for later use in the month when we'd have a burrito bar or chimichangas for lunch or dinner.
Assembling the burritos and freezing them all rolled and ready to go was a gamechanger. What a transformation for our mealtimes! Somebody hungry and in need of a snack? He just nukes a frozen burrito. Not wanting to make a big fuss at lunch? I just thaw a bag of burritos and crisp them on the griddle for almost instant chimichangas.
The Burritos are usually the first things to go from my freezer stash. Find some of my favorite burrito recipes here.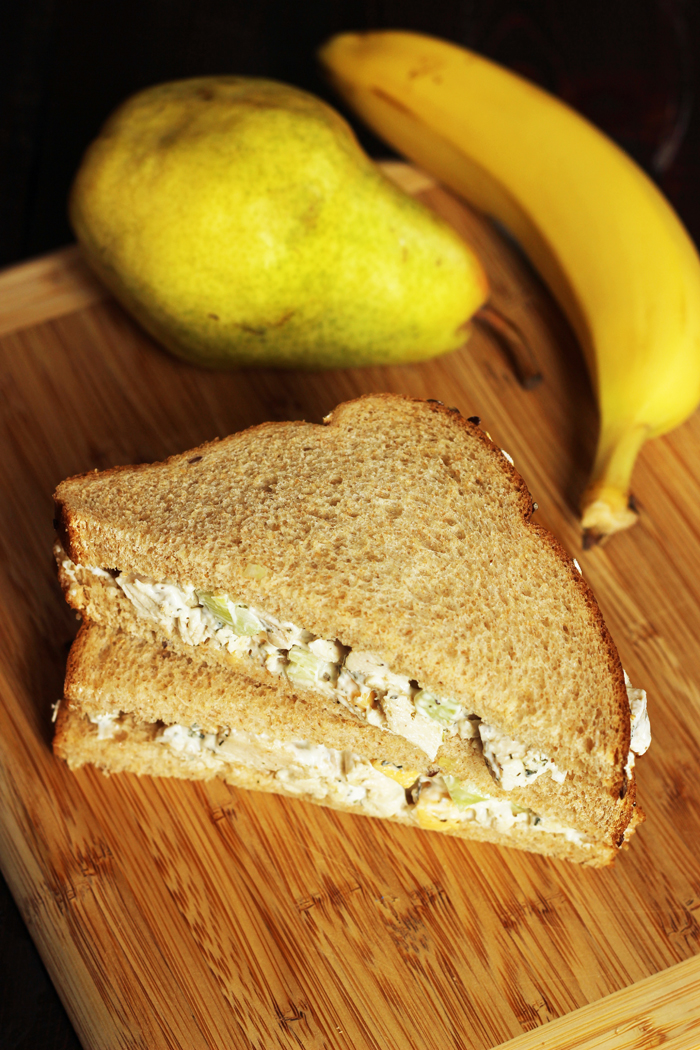 Sandwiches
Sandwiches and Fruit are an old stand by. Bread freezes well, so stock up when you see a good price and you'll have the base of a great sandwich. Bagels and tortillas also are good breads on which to build your sandwich. Chicken salad, deli meats, tuna salad, and hard cooked eggs make great fillings.
One of the humble sandwich's selling points is that each diner can custom make his own, any time. Just set aside a special drawer or section of the refrigerator for sandwich fillings and condiments that are fair game.
Sandwiches need NEVER BE BORING. Scroll through my sandwich recipe archive.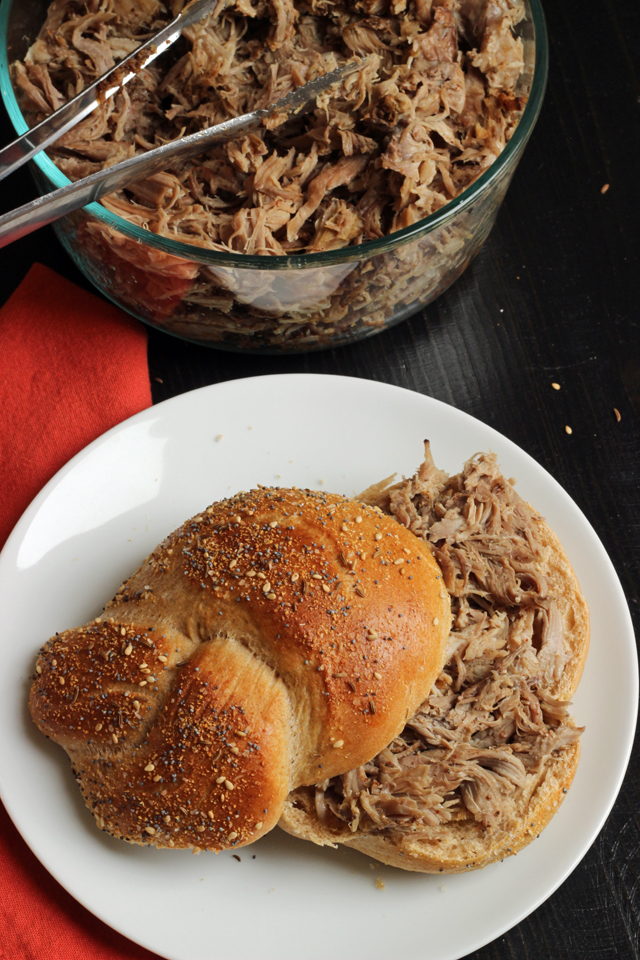 Pulled Pork Sandwiches
Want BBQ flavor without the fuss of firing up the grill? Make the Best Ever Pulled Pork. Seriously. Freeze it in meal size freezer bags until ready to serve. Add some buns, pickles, and BBQ sauce and you've got a lunch that would make any kid smile. Add veggies and dip as a side.
With coupons and sales, you can usually buy BBQ sauce very inexpensively or even free. But you can always make your own as well.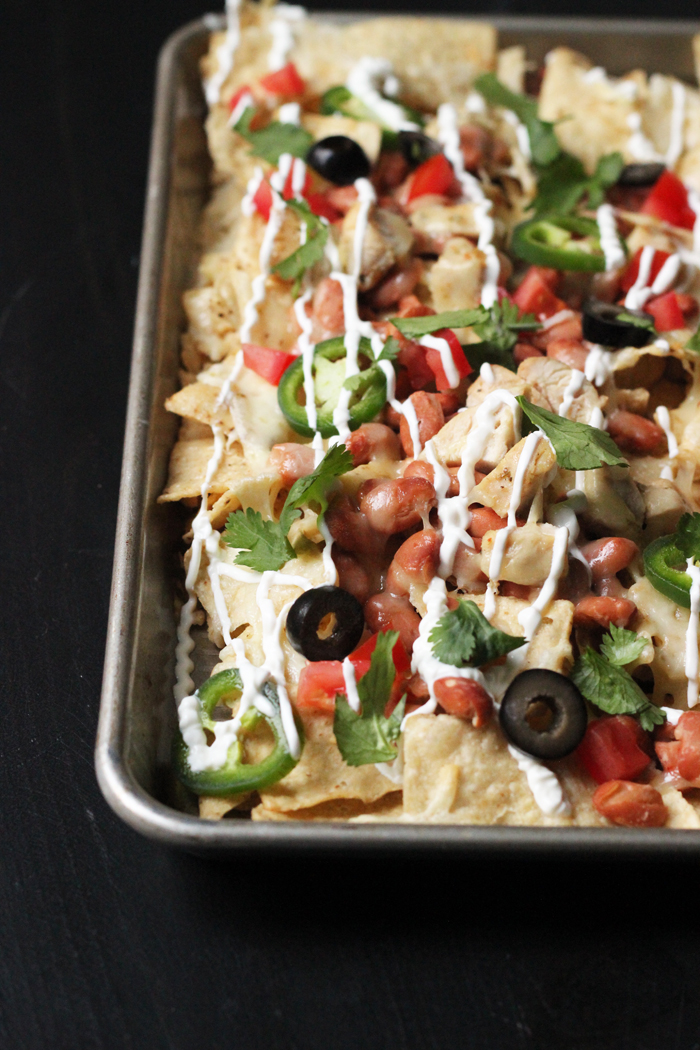 Nachos
Nachos are perfect for this time of year when chip sales are in abundance. Serve cooked beans, taco meat or shredded chicken, and a variety of toppings. Encourage each kid to fill his bowl with whatever goodies he likes and serve with a plate of chips on the side. No utensils necessary as the chips serve as scoopers.
This is a great meal for parties and get togethers, whether as a main dish or just a DIY appetizer. And it's quick to pull together for lunch any old day. I've got four favorite nacho recipes here.
These easy lunches please kids of all ages at my house.
What are YOUR favorite summer lunch ideas for kids?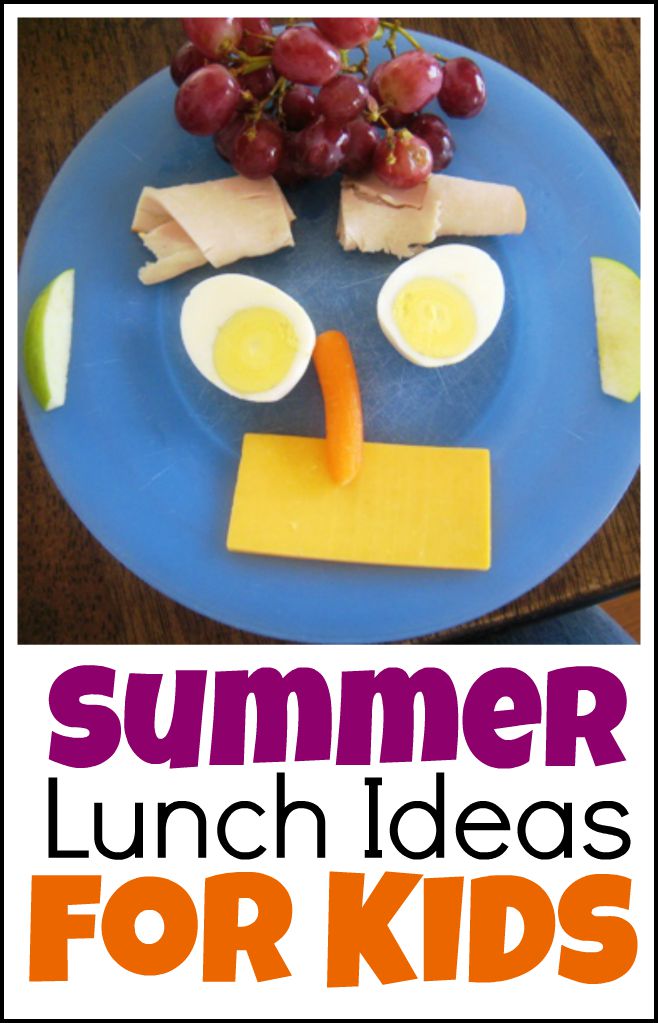 Level up your meal planning and prep.
Have you considered creating a kitchen survival kit to help you WIN in the kitchen? I'd love for you to join me for the upcoming Mom's Kitchen Survival Workshop.
You'll create a plan to help you get dinner on the table every night, fill your freezer with wholesome snacks and breakfasts, finesse your lunch-packing skills, and even make sure you get a daily dose of MOM food.
Take the workshop and set yourself up for success!