For kids of all ages, being served fun foods, each in its own private space is attractive. Check out these Homemade Lunchable Ideas to make your own healthier, cheaper, and tastier bento-style lunches.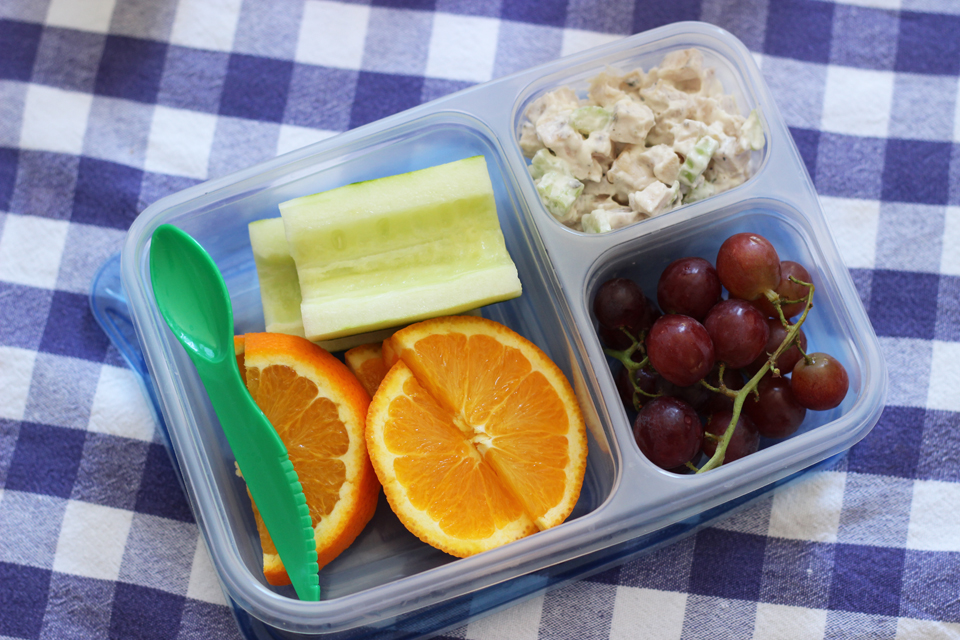 Lunchables came out in 1989 when I was in 11th grade, working at the local Lucky grocery store as "a courtesy clerk". My responsibilities included packing customers' groceries in bags, collecting shopping carts, sweeping floors, and returning unwanted items to their rightful shelves. I knew that store — and most of the ingredients available — like the back of my hand.
Working at the grocery store was my gateway to Good Cheap Eats.
When I saw those cute boxes of cheese, lunch meat, and crackers, all wrapped up in a yellow cardboard wrapping, I was immediately smitten. How cute was that little lunch?!
Fast forward to 2011 when Starbucks launched its line of bistro boxes. It was basically a grown up Lunchable with a few gourmet upgrades. And yes, I confess, it's still one of my favorite things to buy at Starbucks.
My daughters well understand my fascination with the Lunchable/Bistro Box-style meal. I don't know what it is about these divided boxes and each food in its own happy little space, but they are definitely winners in the lunch department!
The girls went practically ga-ga when I purchased divided lunch boxes last summer. We have some in plastic and some in glass.
Better yet are the homemade Lunchable ideas that we can use to make our lunches just as CUTE, but cheaper, tastier, and infinitely healthier!
Homemade Lunchable Ideas
Here are some of our favorite homemade Lunchable ideas that work for parents and kids alike:
The Bagel Box
Supplement your favorite bagel with homemade flavored cream cheese, veggie dippers, fresh fruit, and a homemade trail mix.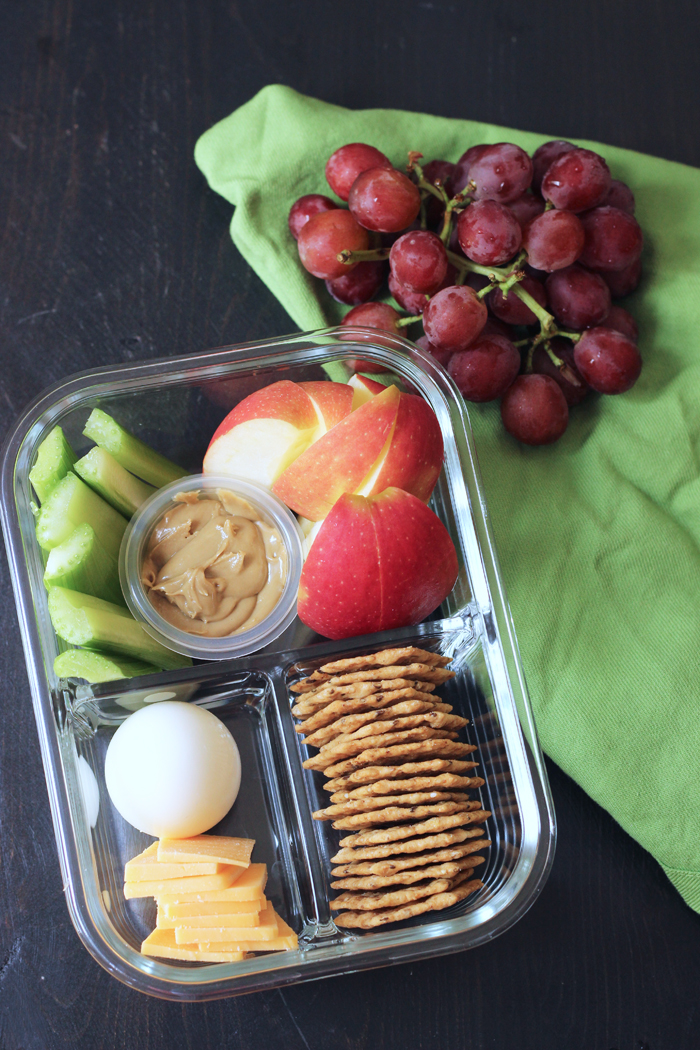 The Protein Box
Make lunch time super simple and totally delicious with this Protein Box, aka DIY Bistro Box. Packed with good stuff, such as hard cooked eggs, cheese slices, nut or seed butter, crackers, celery, and fresh fruit, it will taste great without breaking the bank.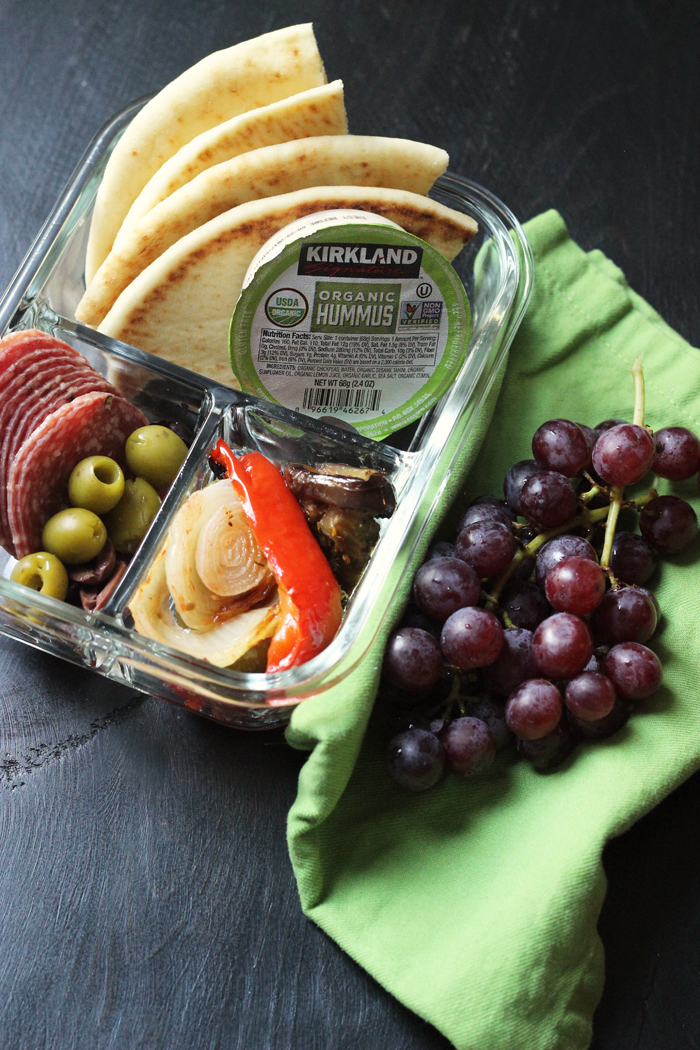 Mediterranean Snack Box
Take a walk along the gourmet side with this Mediterranean-inspired Lunchable. Grapes, olives, and rooted vegetables complement charcuterie, hummus, and pita breads.
Homemade Lunchable Containers
Moms, let's face it. Part of what makes the Lunchable attractive is the packaging. Go ahead and splurge on the appropriate divided containers. Label them well; instruct children to bring them home with the promise that if they do due diligence, they will be amply rewarded with homemade Lunchables. 🙂
Here are the containers we use at our house: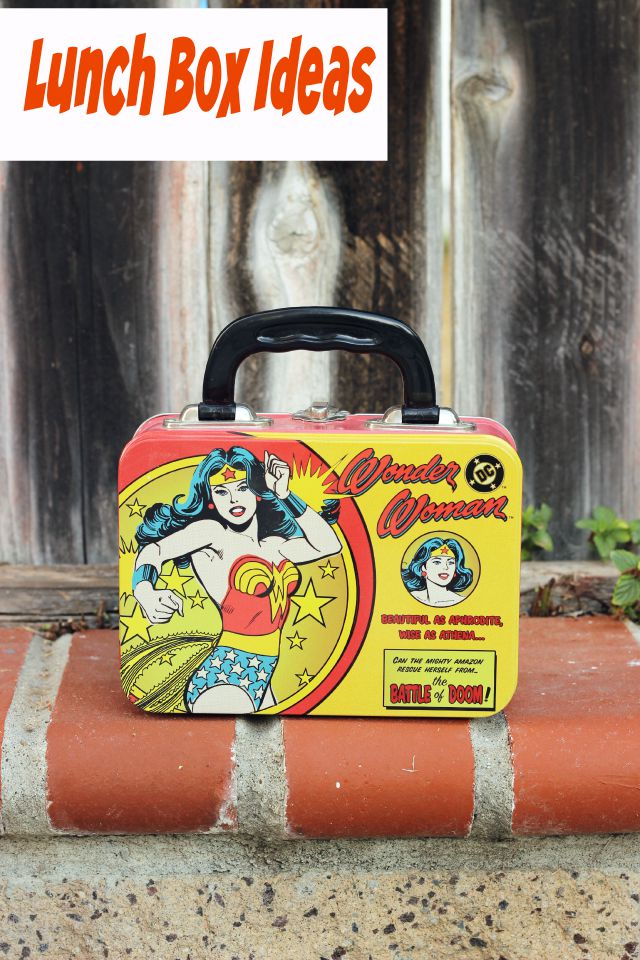 Other Lunchbox Ideas
Looking for more lunchbox inspiration? Check out these past posts:
Do YOU have homemade Lunchable ideas YOUR kids love?